Learning to trade and invest in the stock market is an excellent gateway to securing a financial future. However, it can get tricky initially, especially if you are unfamiliar with market terminology and investing protocols. While it's true that this domain has a steep learning curve, once you know the tricks, you can totally start making money!
In that sense, online stock trading courses are an excellent starting point for understanding trading and investing terminologies. These courses cover everything from the basics of the stock market and technical analysis to market structure and short and long-term investments. Thus, enrolling in a stock trading course can help you stay on track and invest wisely. Certain programs also provide continuous guidance, which can be super helpful.
So, in this blog, we've compiled the ten best stock trading courses and coaching programs you can enroll in to ace the investment scene and earn good dividends and profits.
Skip ahead: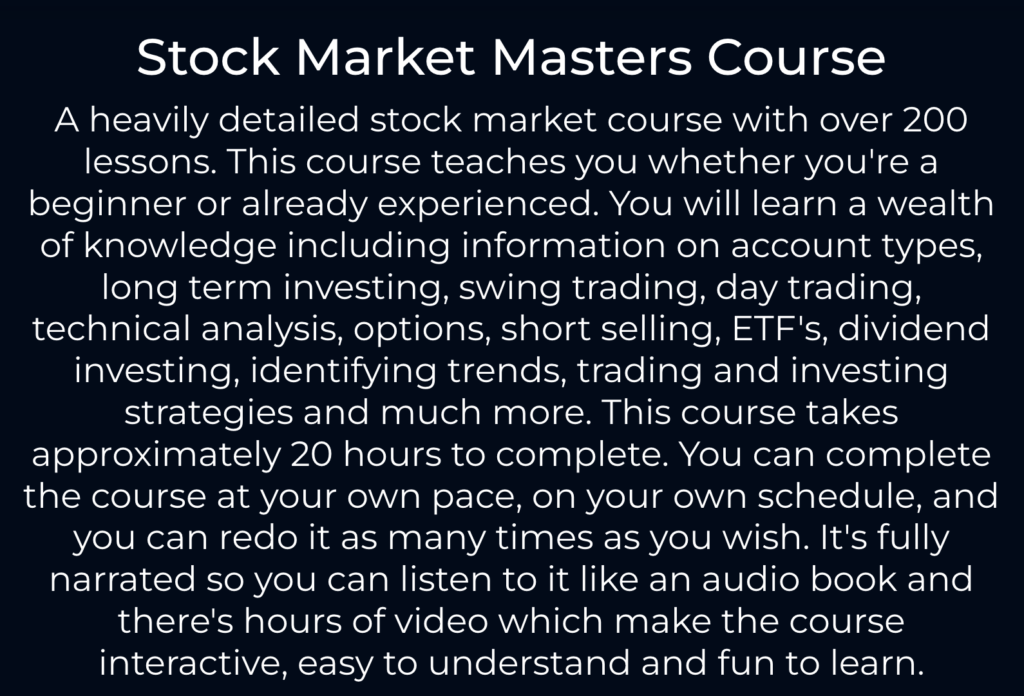 Course Creator: Stefano Somma, 10 Bagger Stocks Corporation
Duration: 20 hours
Price: $349.99
Description: If you have just entered the trading arena and are trying to hone your skills, the Stock Market Masters Course is a great choice. With more than 200 lessons, you will learn everything from how to invest long-term, what swing trading is, or what day trading is. 
What you will learn: This course includes audio lessons that talk about investment strategies. All you need to do is simply listen. There's also video-based content available to help you quickly grab the nuances of trading. With this course, you can promptly complete your lessons while commuting, as long as you have sturdy earphones or headphones. 
What sets the Stock Market Masters Course apart is how it lays down complex theories in simple terms so that even beginners can easily understand the stock market. We'd say this is an excellent course for those familiar with investing but want to pick up some advanced skills, such as short selling and swing trading. 
Skills you will gain: This course is for both beginners and advanced learners. It consists of several interactive exercises, such as quizzes, discussions, and individual modules. Many beginners tend to find technical analysis difficult, and this course makes that supremely easy to understand. In addition, you will learn how to identify stocks that can potentially fetch the best dividends consistently. However, relying only on dividends is more for novices in investing. Don't worry, though! This course will teach you to elevate your status beyond that.
Social proof: "Concepts are explained very well for beginners. Has videos and examples to follow explanations. Lots of extras are included and can always be revised for future reference." – Verified student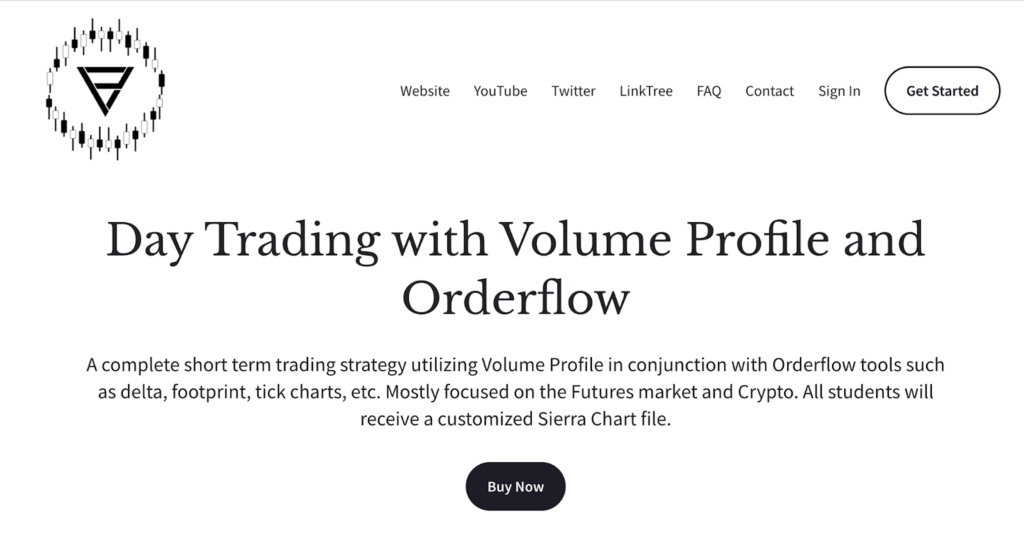 Course Creator: Gabriel Herrera, Price Action Volume Trader
Duration: 34 lessons, 16 hours of video content
Price: $175
Description: People often look at investments as a long-term strategy through which they can earn dividends and have a passive source of income. However, the stock market is more than that, with the potential to open up a primary source of income. Experts often engage in short-term trading, which involves buying and selling stocks quickly based on technical analysis. 
This course explores complex techniques such as Order Flow and Volume Profile to help those who wish to create wealth with short-term trading. It offers the knowledge you need to capitalize on intraday market moves. Please note, it's meant for advanced learners who wish to hone their short-term intraday trading skills. 
What you will learn: This course consists of a complete short-term trading strategy that uses Volume Profile and Orderflow tools such as tick charts, footprints, and delta. It is also focused on the Crypto and Futures market, making it a niche course perfect for advanced learners. 
Most importantly, you will get a customized Sierra Chart file, a professional desktop trading, and a charting platform. It will also connect you with various stock exchanges to help you trade in real-time. 
Skills you will gain: Although this course is for advanced learners, the concepts are laid down in an easy-to-understand format. The lessons begin with an introduction to short-term trading and explain what day trading is. Then, the course explains the importance of Volumes, Futures Markets, and different types of Volume Profiles. You will also learn how to use various Orderflow tools such as Delta, Iceberg Orders, and Footprint Charts. 
Social proof: "Gabriel goes through a very strong and structured course that I really enjoyed and learned a lot. Very structured and well presented and he takes a good deal of time to go through that. You will learn a massive amount on trading in a very good educational way. Excellent teacher and the course is highly recommended to any trader specially the new ones as it gives you a comprehensive  view on a lot of important topics. Cannot recommend it enough. Thanks Gabriel for the excellent work you are doing, really appreciated", "One of my friends referred me to Gabriel. I watched a few videos on you tube before I purchased the course. I liked the simplicity and clarity of the explanation by Gabriel. The most important reason I can see the logic behind his studies, I did not have that feeling with my previous tutor. Still half way through the course and enjoy every minute of it! Thank you for your time and dedication to your students!" – Verified student
Course Creator: Ryan, Trader Tactics
Duration: 73 lessons, 4.5 hours of video content
Price: $1,250
Description: Although several courses teach you how to invest and familiarize you with stock market trading, they don't teach you what a trading plan is and how to write one. According to Charles Schwab, a trading plan helps you set parameters to get in and out of trades, understand how much risk is involved, and build a profit-oriented strategy. 
This course covers the breadth and depth of trade plans. At the end of it, you will be well-informed and prepared to take on the market and its uncertainties. Please note you'll require at least a minimal level of trading experience before enrolling in this class. 
What you will learn: The course begins with an introduction to trade plans and helps you understand what it is and how to write one. Then, it evaluates the relationship between skill development and trade plan. In other words, it helps you pick up skills necessary for writing a trade plan, such as understanding risks, making safe bets, etc. It also examines why most traders do not write a trading plan and how they miss out. 
Skills you will gain: At the end of the course, you'll be able to write a trade plan with a strategic vision, objectives, and the time you can commit, all based on trading principles. In addition, you will become more accountable for your trading strategy and understand how to manage risks and fluctuations. Lastly, you will learn how to create watchlists and monitor essential performance metrics. 
Social proof: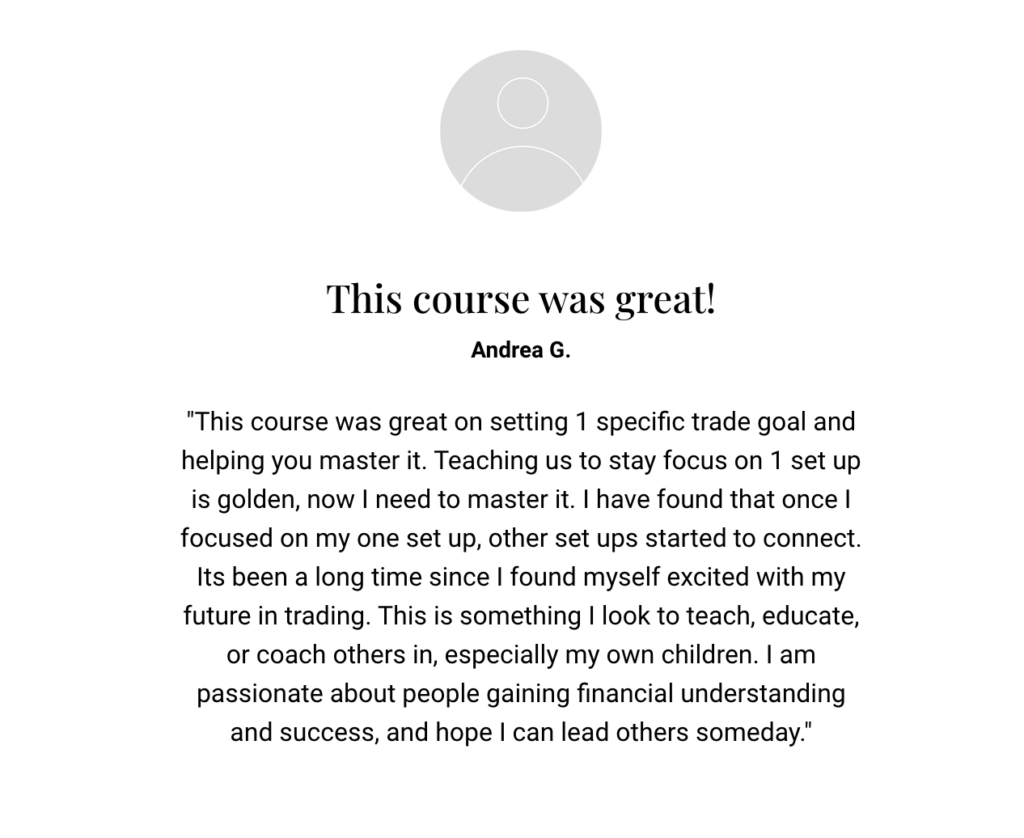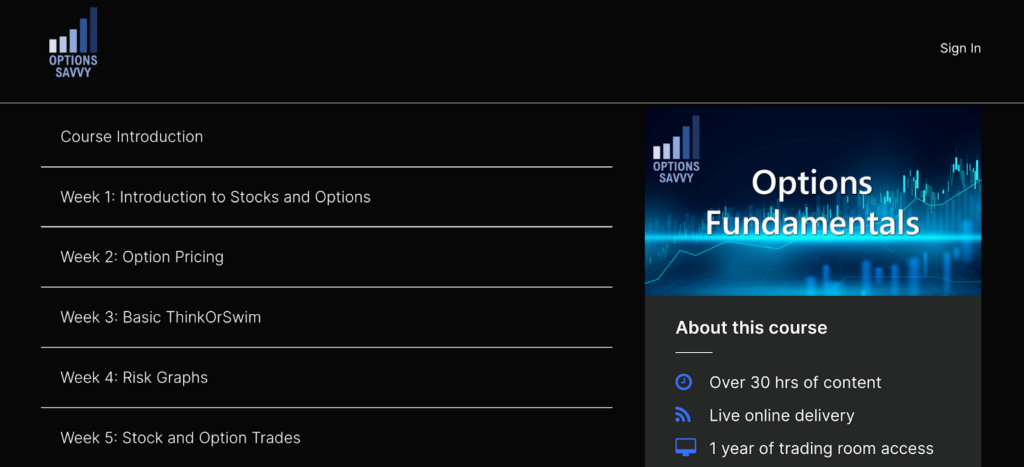 Course Creator: Steve, optionssavvy
Duration: 30 hours of content
Price: $3,499
Description: This course takes a different approach to teaching you how to trade. Not only does it contain recorded lessons, but it unlocks access to group mentorship, which results in an interactive and personalized coaching effort. It consists of several interactive exercises, such as quizzes, discussions, and individual modules. You can also ask questions and have them answered whenever new material is discovered. Your instructor comes with prior corporate training before becoming a full-time options trader. 
What you will learn: Options Fundamentals begins with an introduction to the stock market and various terms related to investing. Then, it introduces the concepts of options and option pricing. It teaches students how to use ThinkOrSwim, a trading platform suite with a desktop, web, and mobile app. 
In this course, you'll also learn how to analyze risk graphs and trade conservatively and safely. The classes are delivered online, but lessons are recorded. So you can revisit them as and when necessary. In short, if you are new to the stock market and are looking for a course that helps you invest minus the risks, this is the course to opt for. 
Skills you will gain: It often takes years to become a seasoned trader. However, this course makes it easy by honing your stock fundamentals and fundamental analysis skills. It focuses on helping you make money without taking many risks. 
Even if you have not yet dabbled in trading, this course will help you understand the basics and how to get started with investing without losing money. 
Social proof: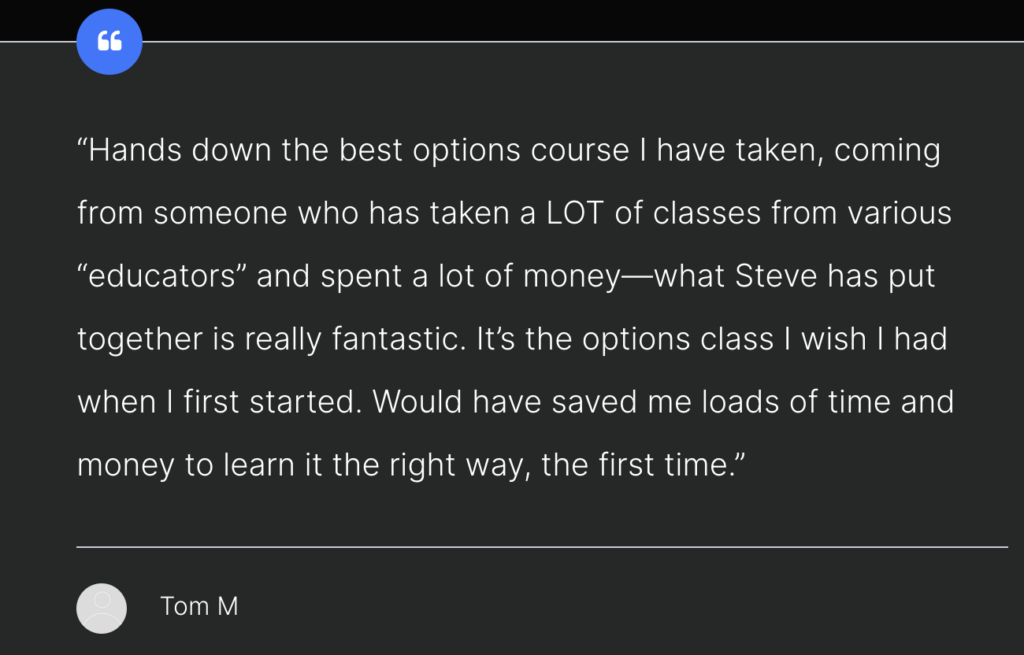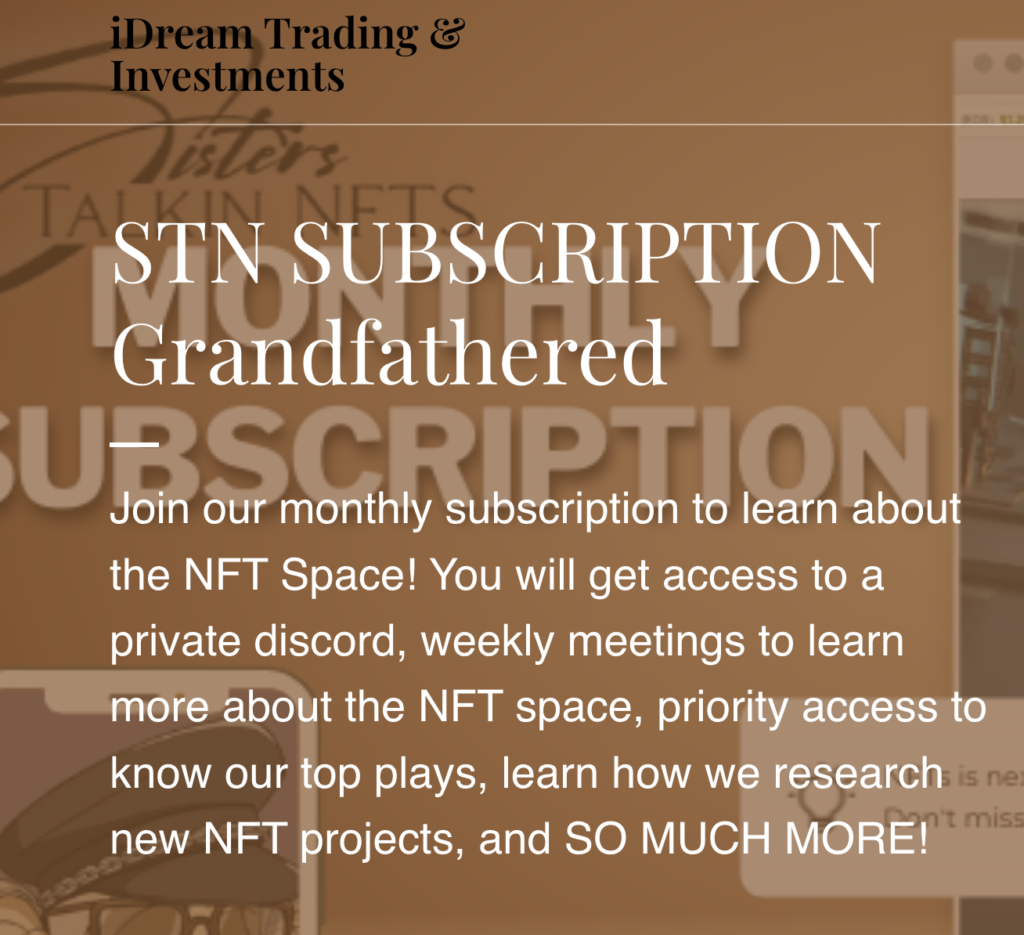 Course Creator: Teaila, iDream Trading & Investments
Duration: Monthly subscription
Price: $247/month
Description: If you were wondering what Non-fungible Tokens (NFTs) are and how they can help you get in the trading game, this course is tailor-made for you. 
STN SUBSCRIPTION Grandfathered gives you access to a private discord and weekly meetings. These exclusive online spaces help you learn NFTs, know which investment objects should be your top plays, and discover new NFT projects. 
The course is perfect for both beginners and advanced learners, as it is based on a coaching model and helps everyone eventually get on the same page. 
What you will learn: The course begins with an introduction to NFT and security in the Crypto space. It also helps you develop the mind of an investor by teaching you how mentally strong people avoid specific unhelpful investment patterns. Then, it moves on to depositing and transferring Crypto coins, buying and selling them, and protecting yourself from Crypto-related scams. Finally, you will learn how to stay safe on the decentralized web and make money on OpenSea. 
Other essential takeaways include learning how to create and sell digital art NFTs, Twitter tips, and access to essential books and documents. 
Skills you will gain: With NFT-based investing becoming more common, many people have succumbed to online scams. This course teaches you how to avoid them and use NFTs to get rich. At the end of the course, you will be a skilled Crypto investor who can buy and sell coins and create your own digital NFT art. 
We'd say this is an excellent course for anybody curious about making money on the metaverse and investing in crypto-currency and NFTs.
Social proof: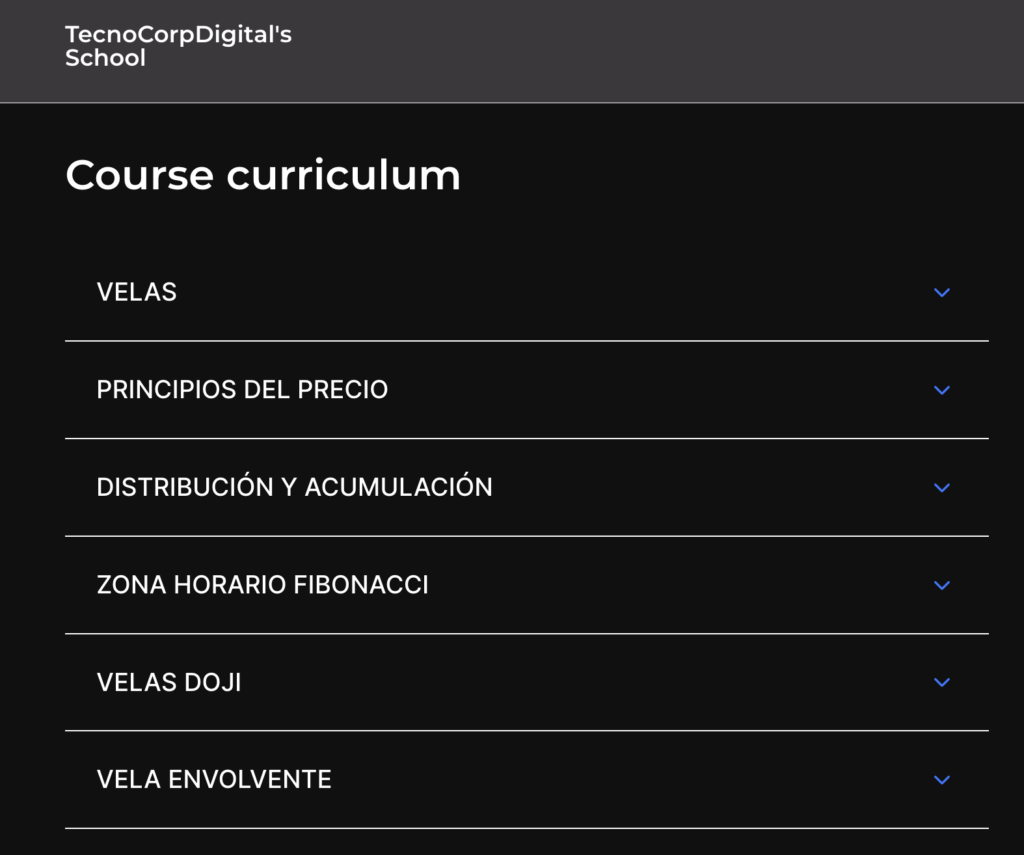 Course Creator: TecnoCorpDigital's School
Duration: 11 lessons, 1.5 hours of video content.
Price: $1,000
Description: There aren't many stock market-related online courses in global languages such as Spanish and French. This often restricts people from Latin America and other parts of the world from learning to trade, as most courses are offered in English. 
This course, offered in Spanish, expands access and enables Spanish-speaking people to learn the basics of fundamental analysis and stock market strategies. It's all delivered in an easy-to-process format, making it excellent for beginners. The course is also suitable for advanced learners who could benefit from expert guidance to make crucial decisions.
What you will learn: The course starts with an introduction to the stock market and investments. Then, it builds up the student's knowledge base by helping them understand distribution and accumulation strategies. 
It uses techniques such as examples, real-life scenarios, and video lessons to help students make better trading decisions. What sets this course apart from the rest is its ability to put complex theories in simple Spanish. Indeed, this course is excellent for those interested in stock market investing but need help finding the right course in Spanish. 
Skills you will gain: Although the course is simple and beginner-oriented, it quickly helps you learn the tricks of the trade and be on par with seasoned traders. At the end, you can expect to differentiate fundamental analysis from technical analysis and make better investment decisions. In addition, you'll also learn about investment strategies that are often reserved for professionals.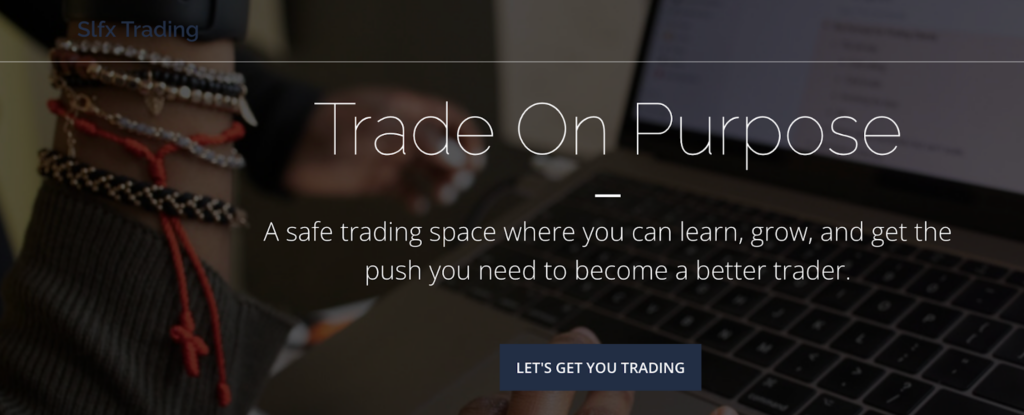 Course Creator: Shaquan, Slfx Trading
Duration: Monthly subscription-based coaching
Price: $99 per month
Description: Trade on Purpose is not just an online course but is a tailor-made coaching program that helps you to gain skills and feel motivated to trade. This course is unique because the instructors will train you to be a better investor and take safe, calculated risks. It is a safe space to gain the skills you need to be a seasoned trader. 
We'd say it is perfect for those who wish to become decision-makers and understand the different types of trading paths that one can opt for. You'll learn how to make profits when there is a downtrend and an uptrend. Of course, this course consists of advanced concepts and is suitable for those with at least a minimum level of trading experience.
What you will learn: True to its title, treat with Purpose begins with a purpose-oriented introduction that helps its participants gain insight into what they can expect during the coaching program. 
Then, it explains what forex is and how to identify buyers and sellers. It teaches how to identify a downtrend and when to invest while others are selling. The curriculum also uses several case studies to explain real-life scenarios that often cause problems for investors. 
This course will help you emerge as a better trader and investor by taking a hands-on approach and having coaches that constantly motivate you.
Skills you will gain: At the end of this program, you should be able to discover a seasoned trader in you. You will have gained skills that are necessary to engage in forex trading, identifying upward and downward trends and making the right investment decisions, and engaging in comparative technical analysis. In addition to equipping you with skills and techniques, the program will give you access to valuable resources such as principles from top traders, currency pair correlations, etc. 
Social proof: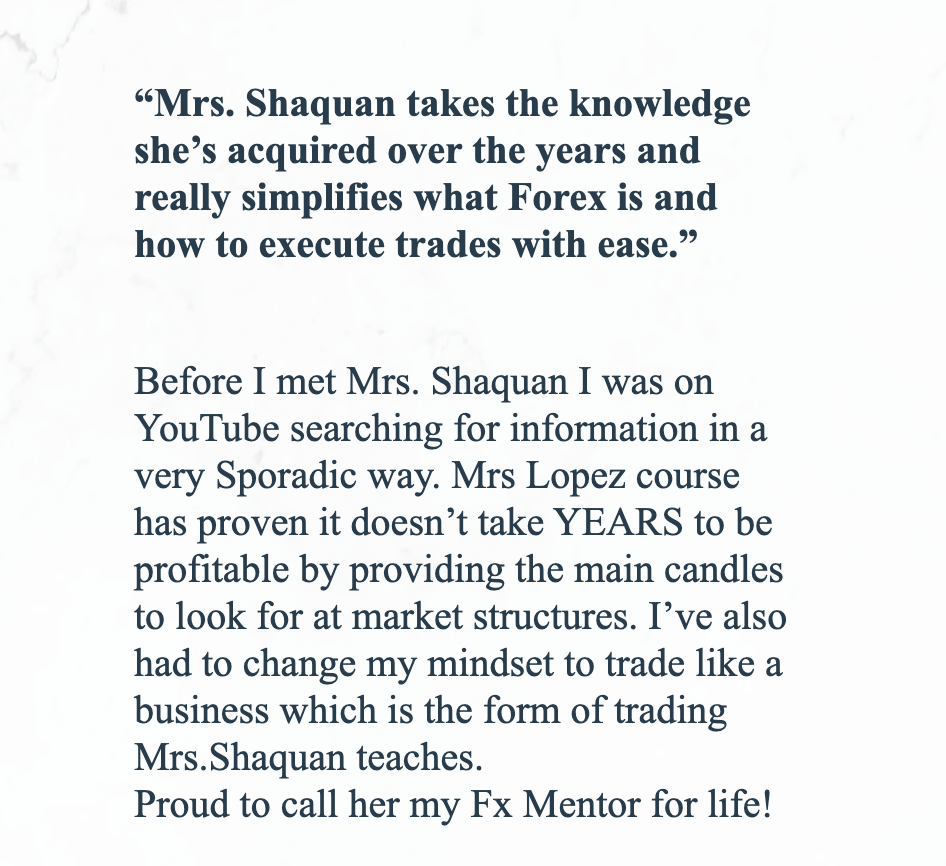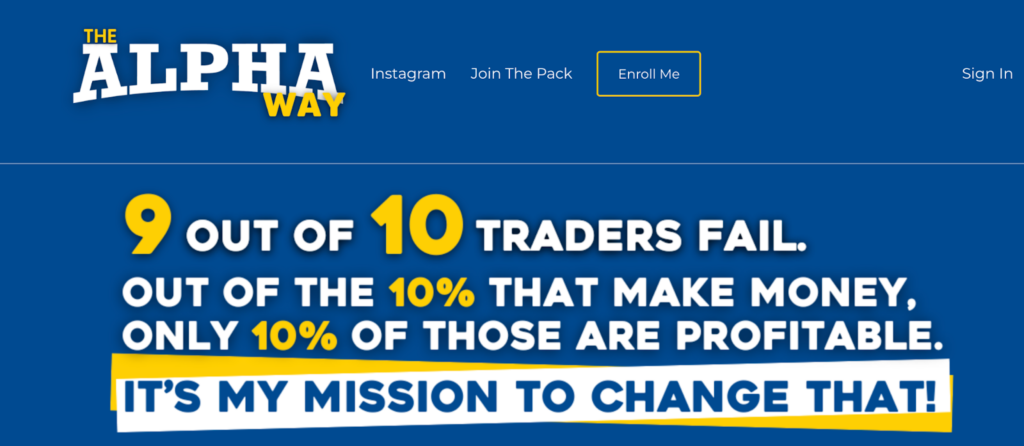 Course Creator: Fico Jordan, TheAlphaWay
Duration: 22 lessons, 11 hours of video content
Price: $297
Description: It is well-known that most traders need help to make a sustainable profit. It is easier to lose money than gain unless one understands the secrets of trading. This course helps its students realize what most people do wrongly and why they lose money. The idea is to build and maintain habits that lead to profits.
This course and coaching program operates as a 24/7 mentorship group. It uses chat as a training medium. So, students can flatten their learning curve by having trainers available for them when they need them. Intraday traders, in particular, can find such a mentorship valuable as changes occur every minute. 
What you will learn: The course begins with an introduction to the stock market and how to navigate it. It helps you broaden your formations and start to think like a professional. The course creators call this the alpha mindset. During the mentorship program, you will learn to identify if a particular trade is worth your time or if you should move on. Toward the end of the course, you will be taught multi-timeframe analysis and volume profile, in addition to understanding the three trend oscillators (TTO), which are Major, Intermediate, and Minor trends. 
Skills you will gain: In addition to video lessons and mentorship, the course consists of group coaching sessions during which you can ask questions and learn from each other. You will learn how to avoid mistakes that other traders commonly make. This should help you save money and focus on making the right investment decisions instead of spending time and money on unprofitable trades.
Social proof: "I've bought many courses. This is the best one I've seen and it made everything click. Don't hesitate to purchase it just might change your life!!" – Nick Hickman 
"As an options trader, I have been looking for someone to simplify the strat and how to apply it. Great course!" – Joel Mccandless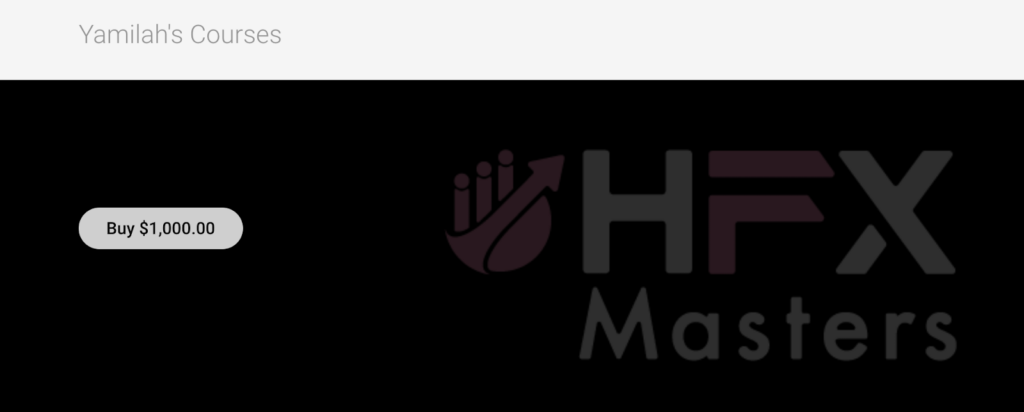 Course Creator: Yamilah Nguyen, Yamilah's Courses
Duration: Contact course creators for more details
Price: $1,000
Description: One of the most important reasons why people fail at trading is they need more motivation and discipline to persevere. The stock market is a fluctuating and uncertain environment that may not be favorable to risk-averse individuals.
However, with guidance and support, even risk-averse individuals can start making progress in terms of investments and trading. 
Yamilah Nguyen is a mentor and successful trader who shares her experience in the form of coaching. She helps you understand the fundamentals of statistics necessary to succeed in trading. 
What you will learn: The HFX Masters Course is grounded in stock market theory and practice. It includes live weekly Zoom calls and one on one mentorship. Mentorship helps people make the right decisions, especially when new to the trading scene. 
Other features of the mentorship program include group chat, collaboration calls with other entrepreneurs, and opportunities to travel and network. This is it if you are looking for a trading course that will change your lifestyle from the outset. 
Skills you will gain: ​​Yamilah Nguyen's approach helps you to develop the discipline, patience, and theoretical framework necessary to be successful in trading. At the end of the course, you will emerge better informed and highly skilled to tackle an uncertain trading space. In addition, you will gain networking opportunities that will help you expand your business or entrepreneurial plans. 
Social proof: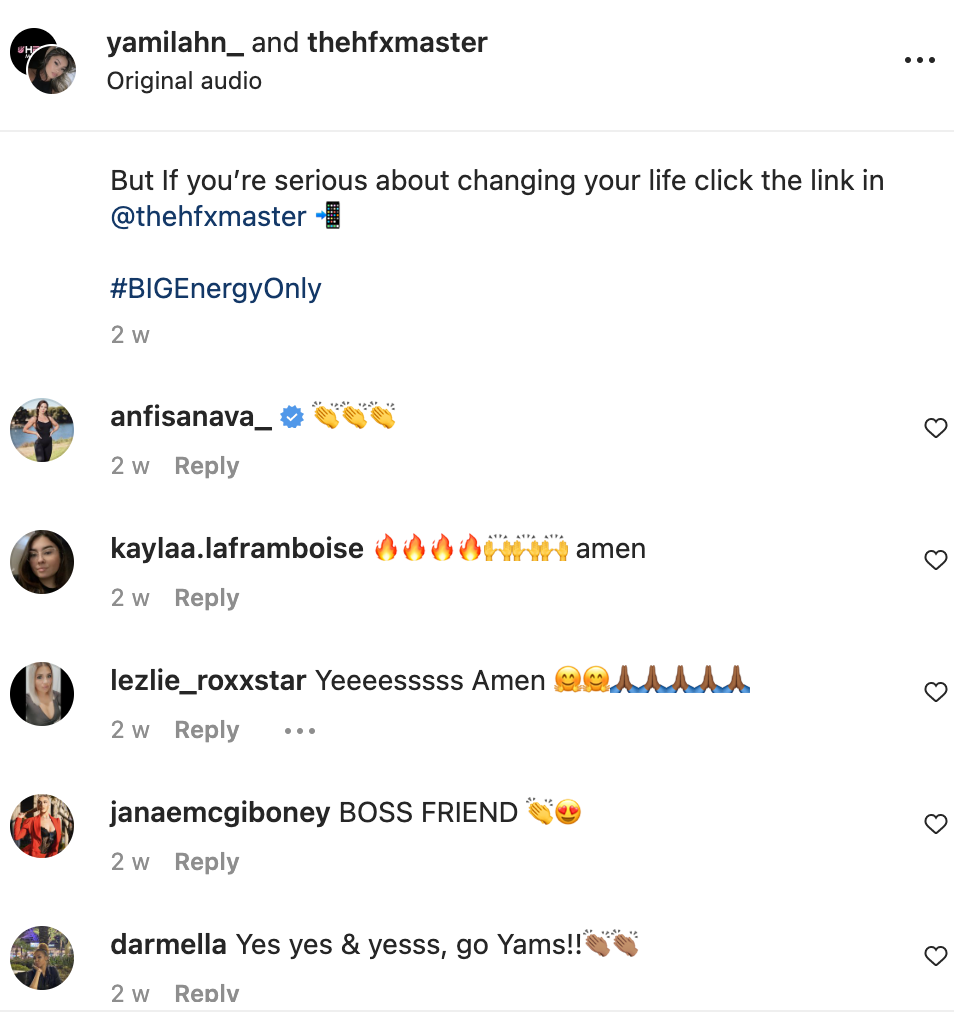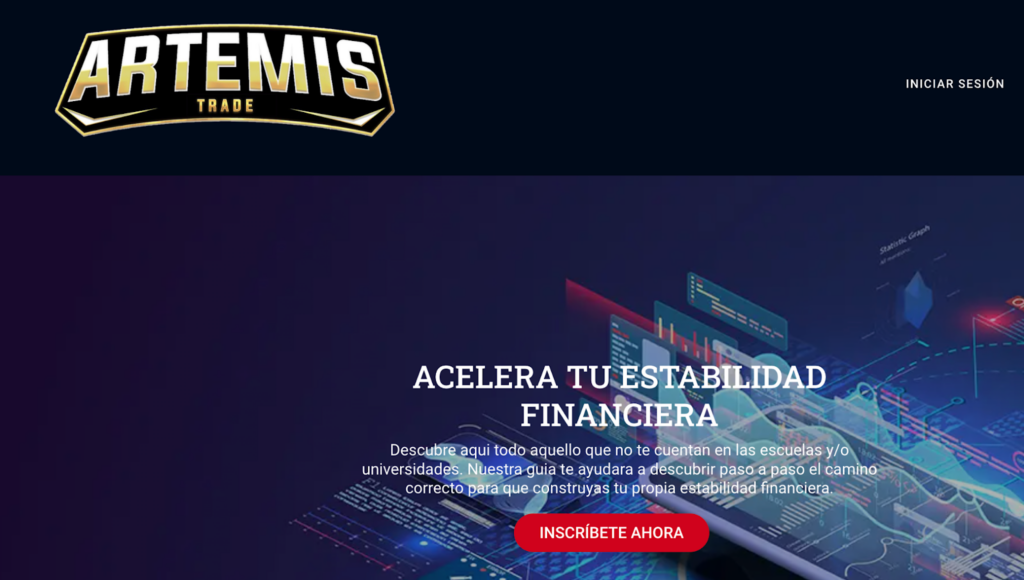 Course Creator: Jessniel, Artemis Trade
Duration: Monthly subscription-based coaching
Price: One-time payment of $350 and a monthly subscription fee of $87.50 per month
Description: Finding online trading courses in other languages can be pretty tricky. Thankfully, there are a few options in Spanish that can help potential traders in Spain and Latin America. 
Artemis Trade offers a Spanish-language course to help you accelerate your financial stability. The course helps you learn things not taught in regular schools, such as how to save money, invest, and identify profitable trading opportunities. It is a step-by-step guide to building your financial stability. 
What you will learn: There is a real lack of financial literacy among people today, and unfortunately, schools need to teach how to invest or trade. These are fundamental skills that everyone should know in a capitalist society. 
However, the current educational system does not emphasize learning how to trade or invest. Thankfully, courses like Artemis Trade help you understand how the stock market works, how you can start investing, and what you need to do to remain financially successful.
Skills you will gain: At the end of this course, you will have developed essential skills in trading, understand how to invest in stocks, and build a successful investment portfolio. You will also develop the discipline and skills necessary to remain steadfast in the face of market-related uncertainties. As this course is in Spanish, it targets a market that needs to be sufficiently covered. 
Learn how to trade and invest and share your knowledge
Trading courses are a great way to obtain financial and investment guidance. This renders online courses and coaching in great demand. 
Although many free resources are available online, they differ from professionally designed online courses and coaching programs. That's because paid courses are more structured and in-depth and ensure you generate value from the time and money invested in them. 
If you want to trade and gain some experience in the stock market, we'd say start with an introductory course. If you already have an idea regarding investment and trading, you can try one of the many advanced courses we have listed here. Personal coaching is also beneficial, especially when making personalized investment decisions. However, this can be a little expensive when compared with online classes. 
Once you feel you've mastered the art and science of trading, you can consider offering your knowledge to others through your own online courses. Thinkific has many tools to help you build online courses and mentorship programs for your audience.