In the quest to elevate the reach of his digital products, Dr. Martin Rossman, founder of The Healing Mind, found an innovative partner in Judah Fontz and his multidisciplinary team at Datamize. This group of data engineers, data scientists, web developers, marketers, content creators, digital strategists, UX and UI specialists were ready to turn his ambition into reality.
Dr. Rossman, a 77-year-old trailblazer in the integrative mind-body approach to medicine, has a practice based out of California. While he had an existing online course and audio recordings, he was in need of a new product to create more demand. "His online sales were more so a hobby," says Fontz. "We looked at his business and told him that we can A/B test Facebook ads, which will probably increase his revenue by 20%, but what he really needed to do was build something new," says Fontz. 
Seeing the potential in Dr. Rossman's work, Fontz's team at Datamize guided him in transitioning from these traditional mediums to video, which they transformed into innovative digital experiences.
Fontz determined that the best way to help Dr. Rossman boost his revenue was through a new online course via Thinkific.
"We took all of the pieces of what he does and produced a new course," says Fontz. "But it's hard to sell it directly to consumers, so instead we decided to look through our nonprofit partners that serve the audience that would benefit from his programs."
Datamize believes in the power of human connection, fostering experiences that rally clients, employees, board members, donors, and beneficiaries alike. In line with this philosophy, Fontz proposed a unique collaboration with Dr. Rossman, harnessing the power of data, technology, and mutually beneficial partnerships. They created a new online course titled Mission Possible, designed to help veteran audiences through their partnership with the Disabled Veterans National Foundation (DVNF). The course quickly gained the backing of generous donors committed to supporting veterans' mental wellbeing.
With donors funding the creation of the course, they've been able to serve over 1,000 veterans, veteran families, and first responders—for free—all through the power of collaboration.
The course has been live for just over 120 days. Here's how they did it:
Skip ahead:
First, allow us to introduce you to Fontz, the owner of Datamize. For the last 13+ years, he's been helping companies and nonprofits grow their revenue, become more efficient, and have a bigger impact through the use of AI, machine learning, and data. 
Fontz's own journey, beginning in 2008, is marked by a passion for connecting people and leveraging data to create great experiences. He began his career as a retail manager at JCPenney in 2008. On the side of his full-time gig, he learned Google Analytics; a lover of sports, Google Analytics allowed him to hone in on the behaviors of sports fans.
Looking to monetize this hobby, he became an affiliate for sports books and built a website called sportsbookanalysis.com, where he would rank and highlight all of the key things about the different sports books. The sportsbooks paid him a share of net revenue for each new client he referred. It was going very well, but at the time sportsbooks weren't as widely accepted in the US, so he decided to use this knowledge for other industries.
Inspired by the entrepreneurial path, he left JCPenney and joined his friend's startup that provided lists for direct mail campaigns. There, he used the search engine optimization skills he learned to figure out the algorithm on a platform called Nextmark so that they would appear first for key searches, helping them get leads from big brands looking for mailing lists.
He then negotiated and closed those leads to land his friends startup their first big brand mailer clients; Bank of America, Verizon, Home Depot, and Intel to name a few. Next, he dove deeper into analytics, providing those big brand clients mailing list data after analyzing who they should be targeting online as well as through direct mail. He built a profitable digital solutions and analytics division for them and stayed for just over 10 years. Then, he left to start his own business in 2019, Datamize. 
To build Datamize, he combined all of his previous experience with data and building client relationships to help businesses and nonprofits grow. He does so by helping them to find new revenue streams—either by creating new products or packaging existing ones. His team is composed of 13 employees and a network of contractors. The company is run entirely remotely and is made up of data engineers, data scientists, web developers, marketers, content creators, designers, and copywriters. "We give our clients a ready-to-go team that can do everything for them and help them increase their revenue and profit," explains Fontz.
Through leveraging the non-profit's audience, the Datamize team helped Dr. Rossman create 
Mission Possible—an online program that helps to promote people's mental health and well-being. Specifically catered to helping those who struggle with PTSD, Mission Possible is delivered via pre-recorded audio and video content so that veterans, veteran families, and first responders can take the course anytime, anywhere. "It's a new program that Dr. Rossman can add to his existing programs that he offers," says Fontz.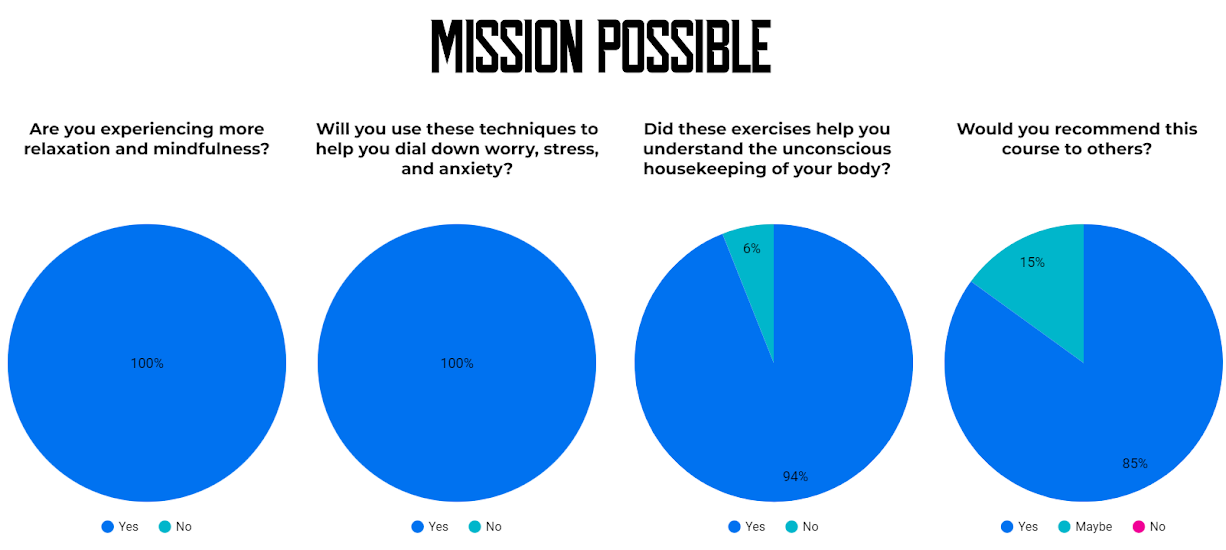 This immersive online course also includes a journal and Dr. Rossman's best-selling book, The Worry Solution. Plus, Dr. Rossman holds a monthly Q&A live for all of the members so that they can ask questions in real-time and receive support on their path to transformation. "We plan to keep running it and helping as many veterans and first responders as possible," says Fontz. "The next step is to take it to any organization that serves veterans and first responders."
When creating the course, Fontz worked with Dr. Rossman to customize the program specifically for this audience. He also worked with the nonprofit to create all of the content that they could show their donors to fund the whole program, allowing the program to be 100% free for veterans, first responders, and their families.
To fundraise, they let the donors know about the program, its benefits, and how many veterans, veteran families, and first responders it had the power to help. Then, the donors helped to raise money to pay for the program. "We don't want to charge the veterans anything—ever," says Fontz. 
Fontz believes in the power of collaboration—especially when it comes to finding new audiences and markets; collaborating with other companies' audiences allow his team to sell "one to many." In fact, many course creators may find it beneficial to broaden their horizons by exploring other markets in which to sell their course. 
"You can go direct to consumers or direct to another business, but it's expensive to acquire a customer in that path," he explains. "There are other companies and partners that already have the customers you want, and your services are complementary to what they already offer."
Plus, collaborations are mutually beneficial. "Getting introduced to another company's customers makes their product and offering better, too," he adds. 
Often, when clients come to the Datamize team, they're looking for help selling more of the products that they already have. Fontz says that oftentimes these clients need to understand that they need to create new things that more people want—and people who are sometimes in brand new audiences.
His recommendation? Find the audiences that you want to tap into, and then find a company or partner that's already serving them. "Then, work with them to build things that make it better for the end user," he says. 
Once a course creator gets clear on their core area of expertise, it's then about how they take that expertise and package it in a new and unique way, finding new channels and revenue partners. "If you're open-minded, you can create new ways to make revenue," adds Fontz.
To encourage course sign-ups, the Datamize team embedded the sign-up form onto the non-profit client's website, which is integrated with Thinkific. 
To help make accessing the course even easier, the team created a progressive web app for the Mission Possible program. "We didn't want to have people dig through their email to try to figure out how to log in," explains Fontz. "This app is able to be saved to their home screen, allowing them to instantly get into the Mission Possible program."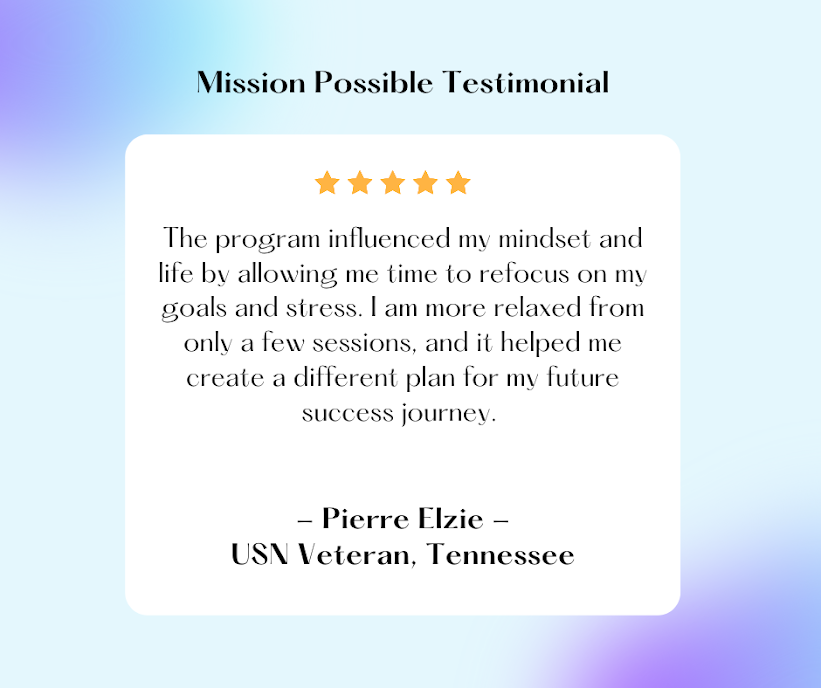 In order to increase participation, they plan on gamifying the course in the future. "We want to create games, contests, and add interactivity to eventually build a really sophisticated app that includes Thinkific, integration," he says. 
Fontz underscores that regardless of technology or data analytics, the heart of success lies in cultivating relationships. This principle is evident in the transformative collaboration between Datamize, Dr. Rossman, and DVNF. The creation of "Mission Possible" not only boosted all parties but also served the larger community of veterans and their families.
With a strong belief in the power of connecting people, Fontz and the Datamize team exemplify the profound impact that meaningful collaborations can make on both course creators and their audiences.
If you're ready to explore new horizons with your online course, consider the people-first, collaborative approach of Datamize. And if you're ready to reach new markets with your online course, sign up for Thinkific today—for free!