So you've worked hard to create your first (or newest) digital product — congratulations! The next step, of course, is to promote the product and get it in front of the people you created it for. 
Promoting digital products and making sales can be difficult, but there are some tactics you can employ to reach as many prospective customers and make a good income. In this guide, you'll learn some promotional strategies you can implement to get the ball rolling.
skip ahead:
But first, what are digital products? 
Digital products are items that don't have a physical form. For example, you can't touch or taste things like videos, music, and eBooks, but you can download and use them digitally. Because they're intangible, it's easy to distribute, update, or modify digital products to keep up with the latest technology and trends. 
Considering how many people consume information online — 5.18 billion people, to be exact — many entrepreneurs turn their expertise, whatever it may be, into digital products they can sell to interested people. These digital products include: 
eBooks

Video courses

Audio files and music 

Website and graphic templates 

Stock photos and videos 

Software programs

Mobile applications 

Coaching packages 

Podcasts 

Memberships 
Read more: How to Create Digital Products
12 ways to promote digital products and make sales
To promote your digital products and make sales, here are some steps to take:
Build an online store or website
The first step to promoting your digital product is to build a virtual storefront or website that you'll direct people to so they can buy from you. 
There are many ways to do this. You can use online store builders like Shopify and Gumroad. These feature-rich platforms allow you to build eCommerce stores from scratch with little to no coding knowledge needed. With these store builders, you can sell all kinds of digital products, including:
eBooks

Online video courses

Non-fungible tokens (NFTs)

Music and audio files

Memberships

Digital art

Stock photos and videos

Website templates

Event tickets, etc.
Gumroad caters to complete beginners, as shown by their headline, "Go from zero to $1". Shopify, on the other hand, caters to people at all levels of experience.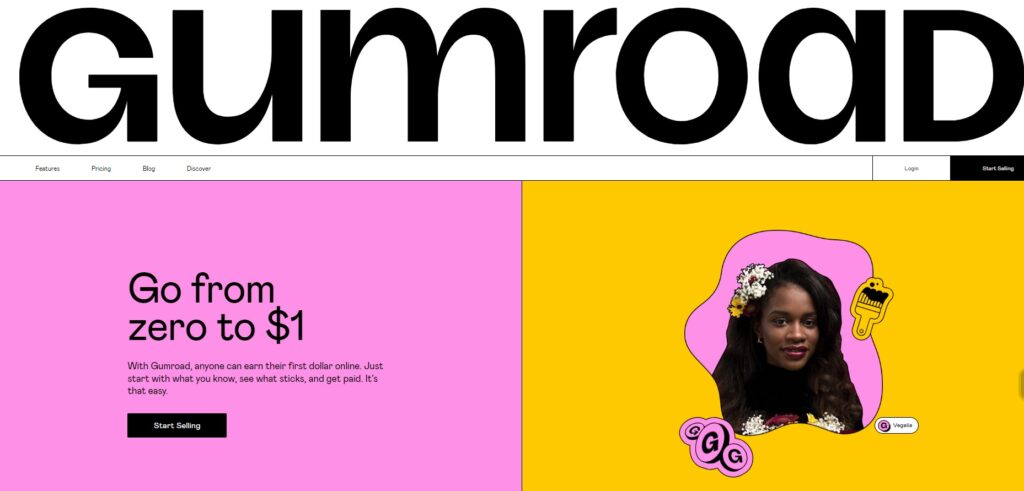 Both tools offer a wide range of online store templates and a drag-and-drop website editor that allows you to customize templates to meet your branding requirements. They also offer resources to help you drive traffic to your store. Shopify, in particular, allows you to download add-on applications to improve store functionality and integrate with third-party apps to streamline workflows. 
While Gumroad and Shopify allow you to sell all sorts of digital products, some online store builders are designed to help you sell only certain kinds of products. An example is Thinkific, which allows you to create and sell online courses, build virtual communities, and monetize memberships. With Thinkific's Site Builder, you can easily set up a beautiful, on-brand website with a homepage, product pages, and other custom pages you'd like to add without coding. You'll also get a course creation tool that allows you to create the most engaging online courses for your students, and a marketing and sales suite to help you promote your products. 
Some other platforms you can use to build a website or online storefront include:
Unlike Shopify, Gumroad, and Thinkific, these platforms are completely free to use. But they're self-hosted solutions, so you'll need to pay for: 
A domain name ($10-20/year)

Web hosting ($3-30/month, depending on the platform and plan)

Premium theme ($100-200 one-time payment)
They allow you to create any kind of website you want, and you can add eCommerce functionality by downloading plugins like WooCommerce, EasyDigitalDownloads, and MemberPress.
Having your own website or online store gives you control over your business, and freedom to experiment, expand your range of products, and increase your upsells and cross-sells. 
Join an online marketplace
If you're a beginner at creating and selling digital products, you might want to join a marketplace first before creating your own website or store. Some online marketplaces you can join include:
The great thing about online marketplaces is that they already have a dedicated target audience. For example, Udemy has about 50 million users, all of whom are interested in learning through online courses. So if you upload your course there, you already have an audience you're marketing to. What's more, marketplaces promote your products for you; after all, they won't make money if your product doesn't sell. 
The downsides, however, of marketplaces are:
They usually take a commission from every sale you make

They put your products between similar products from other creators. This reduces your chances of selling as many units as you can. 
Read more: How to Sell Digital Products on Etsy
Create a compelling sales page for your product
Here's a hard truth about selling digital products: At the start, your customers won't know who you are, so they'll be less inclined to buy from you until you show them why they should. This is especially true if you sell eBooks and online courses. 
However, you can show the value of your product by writing a sales page for it. This page introduces prospective customers to your product (and brand) and can mean the difference between them pressing the Back button or the Buy button. 
Contrary to popular opinion, you don't need to be a skilled copywriter to craft a compelling sales page. All you have to do is answer this question for your target audience: Is this product right for me? 
You don't need to include every detail about your digital product. Instead, focus on:
How your product can help them solve their problems

Why they should choose it (instead of other similar products out there)
Here's an example of a sales page created with Thinkific for an instructional design course. Notice how the copy above the fold clearly defines the target audience the course creator wants to reach, i.e. teachers looking for opportunities to use their educator skills in high-level institutions.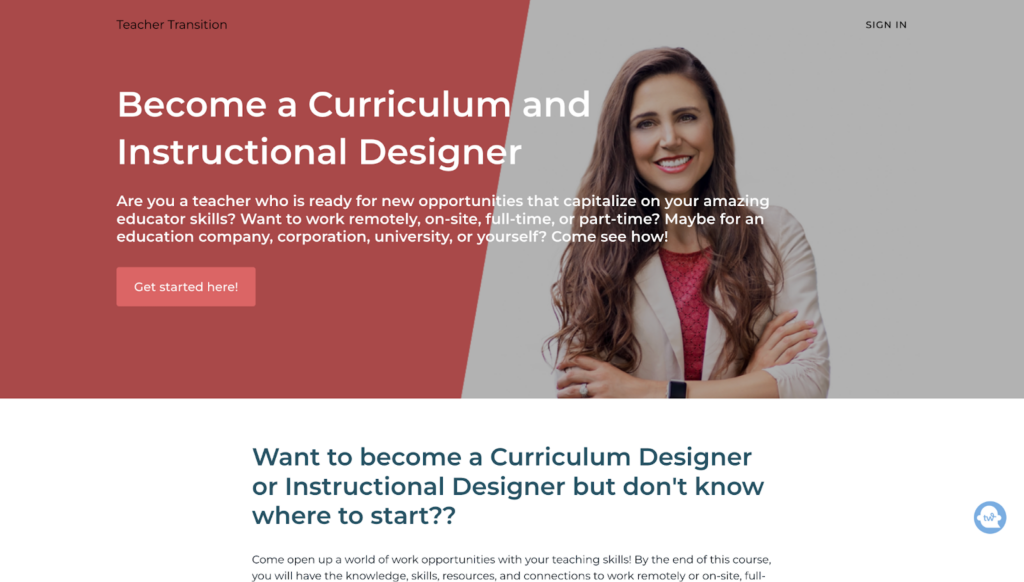 Throughout the sales page, the writer exceptionally predicts the problems the target audience may be having and shows how the course can help them solve their problems and achieve their goals. But the real kicker here is the 20+ customer reviews and testimonials attesting to the efficacy of the course. 
Showing prospects that other real-life people have tried your product and have benefitted from it is one of the most powerful ways to convert them to paying customers. 
Why? Because you're not the only one telling them of your product's value; other people are confirming it, too. So they think: "If this can work for others, it can work for me, too".
Read more: Digital Product Pricing Strategy
Optimize your website for search engines
If your goal is to execute a promotion strategy so strong that you'll still be making sales on autopilot months (or even years) after implementing it, try search engine optimization (SEO)
There are three types of SEO: on-page, off-page, and technical. 
On-page SEO involves using niche- or product-related keywords within web copy. To figure out the right keywords to use in your product and/or sales pages, ask yourself: If someone wanted to find my product, what term(s) should they type into Google? 
Those terms are your keywords. You can use keyword or SEO tools like Ahrefs, SEMrush, or Ubersuggest to find related keywords and their search volumes. Once you have your keywords, use them in your titles, subheadings, body copy, URL, meta descriptions, image alt texts, etc. When Google's crawlers index that page, they'll know what the page is about and rank it appropriately.
Off-page SEO mainly involves doing things outside a website to increase its search engine rankings. This includes building backlinks and increasing branded searches. In other words, you need to get mentions (and links) from other websites to your store or website. 
Lastly, technical SEO means optimizing a website or server to enable search engine spiders to crawl and index your site effectively. This involves increasing page speed, improving user experience, and structuring web data.
Create a content marketing funnel
If you're selling your digital product through a website (as opposed to a marketplace), you can create informational blog posts, videos, and social media posts to educate your audience about your niche and your product(s).
Just like your product pages, you can optimize the blog posts for search engines with keywords, too. So even if your product pages don't rank, your target audience can still find you through your blog posts that rank. 
In addition to driving traffic and leads to your site, relevant content also helps you build credibility and position yourself as an expert in your industry. 
Build an organic social media presence 
Social media is one of the best places to generate buzz about your digital products, especially if your target audience is young. That's why many entrepreneurs use platforms like Instagram, Twitter, YouTube, and even TikTok to build a following organically and promote their products. 
Thinkific creator Diamond Lee suggests using TikTok as soon as possible to market your digital products (and she would know: she's built a massive business with digital products). She's grown an audience of over 33,000 people in just over a year and a half using the platform.
"You can just press record on TikTok and it doesn't have to be perfect," she says "It's real and raw, and people know me for being a transparent and genuine person."
To grow your social media accounts, create and post content (images, carousels, short videos, long videos, infographics, etc.) that educate people about your industry/niche, explain why you start creating products in that niche, and extol the benefits of those products. If you have customer reviews, share them on your social media platforms. 
Growth might seem slow at first, but if you publish content consistently, people will start to flock to your page. As they do,  interact with them and build relationships by liking and replying to their comments, sharing their posts, and giving shoutouts to people who've purchased your product. 
Run pay-per-click ads
Doing SEO and building an organic social media presence takes quite some time before you start reaping the benefits. But if you're looking to get your product in front of many eyes in a short while, try pay-per-click (PPC) ads. As you might've guessed, pay-per-click (PPC) is an advertising model that requires you to only pay for ads that people click on. 
There are two types of PPC ads: paid social media ads and paid search ads. 
With paid social media ads, you're running ad campaigns on social platforms that your target audience uses. Before you start your campaigns, you'll specify the behavior, demographic, and interests of your audience, so your ads will appear in the feeds of users who are likely to buy from you. 
Paid search ads, on the other hand, allow your ads to appear on Google search engine results pages (SERPs) when your target audience makes commercial searches — meaning they're looking for something to buy.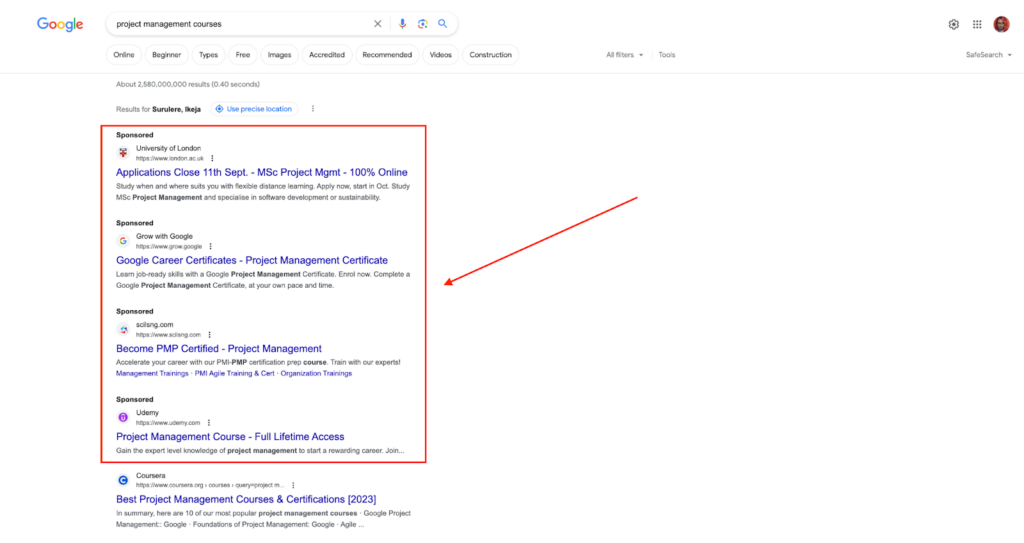 Notice how paid search ads (with the "Sponsored" tag) appear above the website that occupies the #1 position of the SERPs. This improves visibility and increases traffic to the site that's advertised.
To increase the chances of your PPC ads being clicked, do the following:
Use high-quality and visually appealing visuals in the ads 

Use compelling, but concise copy to explain the benefits of your product

Provide a clear call-to-action that shows people the next step to take after viewing the ad
Build an email list 
SEO, content marketing, and paid ads are all great promotion methods for digital products, but what happens if Google and all social media platforms become obsolete (or crash)? 
This might seem far-fetched, but look at what happened to platforms like MySpace, Friendster, Tumblr, and Vine. I bet you haven't thought of some of these platforms in a while. If this happens to the major networks you use for promoting your products, your business will become obsolete, too. You'll lose your audience and have to start from scratch to rebuild your customer base.  
To prevent this, create a promotion channel that belongs to you alone. What better way to do this than to build an email list? This involves collecting the email addresses of everyone who expresses interest in your product via a form on your website. Usually, you have to give a product-related resource for free (called a lead magnet) in exchange for a person's email address. Lead magnets can come in different forms, including a free email course, templates, guide, checklist, etc.
Things don't stop after people give you their email address. You have to nurture this relationship and keep your business top of mind by regularly sending relevant and useful emails to them. To make this process easier, you can use email marketing tools like MailerLite, ConvertKit, and ActiveCampaign to automate your emails. You can also segment your email list based on subscribers' behaviors, interests, and preferences — and send personalized email campaigns to each segment.
These automated emails should:
Give your subscribers information about why you do what you do

Show them how your product can help them solve their problems

Help them learn more about your industry

Inform them of any discounts, freebies, or special offers they can take advantage of
Work with an influencer 
At the start of your online entrepreneurship journey, there's a good chance you won't have many people lining up to buy your product. But that doesn't stop you from getting in front of thousands of people who might be interested in your offer. You just have to find the right influencer to partner with. 
Since influencers already have established audiences, working with them can be a great promotion strategy for your product. Depending on the kind of influencer you're working with, the size of their audience, and the results you want to get, you can pay monetarily or offer freebies in exchange for them featuring your product in their content. 
Another option is to set up an affiliate program where influencers can sign up to promote your product to their audience in exchange for a commission on purchases made through their special affiliate links. 
Whatever route you choose to take — be it direct influencer marketing or affiliate marketing — working with reputable influencers in your niche can help you tap into audiences you mightn't have had access to otherwise. It also reflects positively on your own brand and increases the likelihood of conversions and sales.
Build and execute a pre-launch promotion strategy
You know what's better than promoting your digital product after launching it?
Promoting your digital product before launching it! 
Building and executing a pre-launch campaign helps you generate buzz for your product before it hits the market. By doing this, you can build a community of interested people who'll be ready to buy your product the minute it launches. Not only does this help you avoid the depressing feeling of having no sales in the first few days, but it also teaches you more about promotion, so the whole process will be easier as you continue promoting your product. 
There are many ways to generate interest in your product pre-launch. Here are a few:
Post clues on social media about the kind of product you'll be launching

Publish posters and cover images of your upcoming product on your website to let people know that there's a new product coming

If the product is an eBook, you can send your email subscribers a link to read the first few pages

Organize an online challenge with the winner's prize being early access to your new product after it launches 
Not only does a pre-launch campaign help you promote your product, but it also gives you a rough idea of how much sales to expect from prospective customers who've expressed intent to purchase your product post-launch. You'll also establish a loyal customer base to whom you can promote future products with ease.
Give discounts and freebies
Just like with physical products, offering discounts and freebies when you promote your digital product can attract prospective customers and encourage them to buy.
When it comes to digital products, discounts can come as $X off on the first purchase and X% off on Black Friday, while freebies can be a free email course, extended content, or bonus chapters. You can also add smaller digital products for bulk purchases to help you sell more units of your main digital product. 
Apart from encouraging people to try your products, discounts, and freebies also help you build credibility and trust with your customers — which increases the likelihood of word-of-mouth marketing and repeat purchases. You can also use discounts and freebies to upsell other digital products you make.
Host an online challenge
Hosting challenges and contests online isn't just a great way to engage with your existing customers, but they're also great at priming prospective customers to be more inclined to buy your digital product — provided the challenge helps them achieve a goal they have 
A great example of this is Avocadu's 21-day fat loss challenge, posted front and center on its website.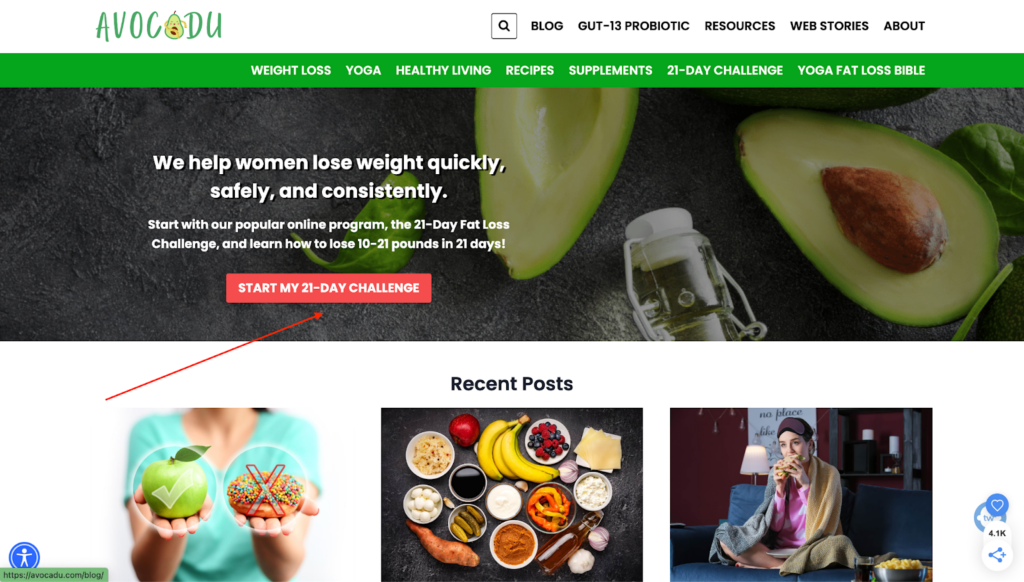 Avocadu sells recipe eBooks and a weight loss program called the Yoga Fat Loss Bible. While Avocadu has lots of positive customer reviews on its sales pages, it knows that customers will be more receptive to the paid products if they're able to get a taste of it for free. That's what the fat loss challenge is for. 
Anyone who tries the challenge for free and loses weight through it is more likely to buy the Fat Loss Bible program than someone who just read reviews about it. 
To set a successful challenge or contest, ensure three things:
People participate in it for a certain amount of time. For Avocadu, it's 21 days. For you, it could be five.

People play it by using (or being encouraged to use) your digital products or lead magnets. 

The challenge gives you room to upsell your paid digital product (or the complete versions of your lead magnet) in the end.
Market your digital products and get more sales 
Selling digital products can be an incredibly lucrative side hustle. However, your product won't magically sell just by existing. You have to make an intentional effort to market it to your target audience. 
The promotional strategies outlined in this article can help you sell your product, but you'll need to put in the effort. You don't have to try all 12 tips at once; pick one or two at first and experiment. It can take some time before they work, but if you're consistent, you'll reap the benefits and figure out the marketing strategies that work best for your product.  
Download our free strategy guide below for more tips!