Do you think a lesson plan template is meant for only teachers at academic institutes? We'd say think again!
As a course creator, it always helps if you have a proper framework when designing your course so that you can ensure your students proceed from one level to the next in a way that makes sense (and you're always in control of the flow). To that end, online course lesson plan templates are a great basic yet useful tool for planning courses in a well-structured, carefully-planned, and logically sequential manner. 
Skip ahead:
Or grab them here for google docs or word!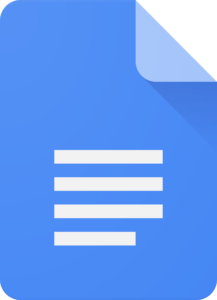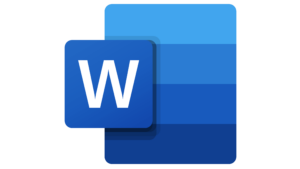 [skip to the list of lesson plan templates]
Benefits of using lesson plans
If you're a course creator, there are several benefits of using lesson plans for your online courses. These include:
Clarifying objectives
Whenever you design a course, a proper way to work around it is to flag objectives for every lesson and throughout the course length. A lesson plan is a great starting point to maneuver that.
Enabling adherence to acceptable teaching standards
Whether you plan to offer a certified course or an informal course, you need to follow certain teaching standards. Online course lesson plan templates help you stick to the universal norms teachers should follow.
Tracking the learning progress of students
Usually, lesson plan templates come with spaces to mark the progress of your students. This ensures that during succeeding classes, you can easily track your students' progress and provide helpful feedback. Needless to say, the success of your course depends on your students' success!
Dividing each lesson by session and time 
It's easy to lose track of time if you're conducting your online course live. However, if you stick to a concrete lesson plan, the framework helps to divide your class by time duration and cover everything properly.
Listing out instructional materials needed
Finally, even if you offer courses online, you have to distribute handouts or provide resources that need to be distributed or downloaded, or specific physical tools and equipment that need to be used during the classes. Again, following a baseline lesson plan helps ensure such online learning challenges are sorted.
Wondering where to find the best free lesson plan example to use? In this blog, we've put together the ultimate roundup of the 25 best free online lesson plan templates you can use. 
We're sure there's something in this compilation for everybody as the recommendations are sorted across categories like single-day lessons, weekly, monthly, and also niche and generic topics. Bonus: We'll also be providing guidance on how you can choose the suitable online lesson plan template for your specific needs. 
With that, let's dive right into the ultimate list of free online lesson plan templates. 
Here are the best templates for single-day lessons
The below five free online lesson plan templates are great for single-day workshops, one-time classes, and similar learning programs. If that's what you need, check them out: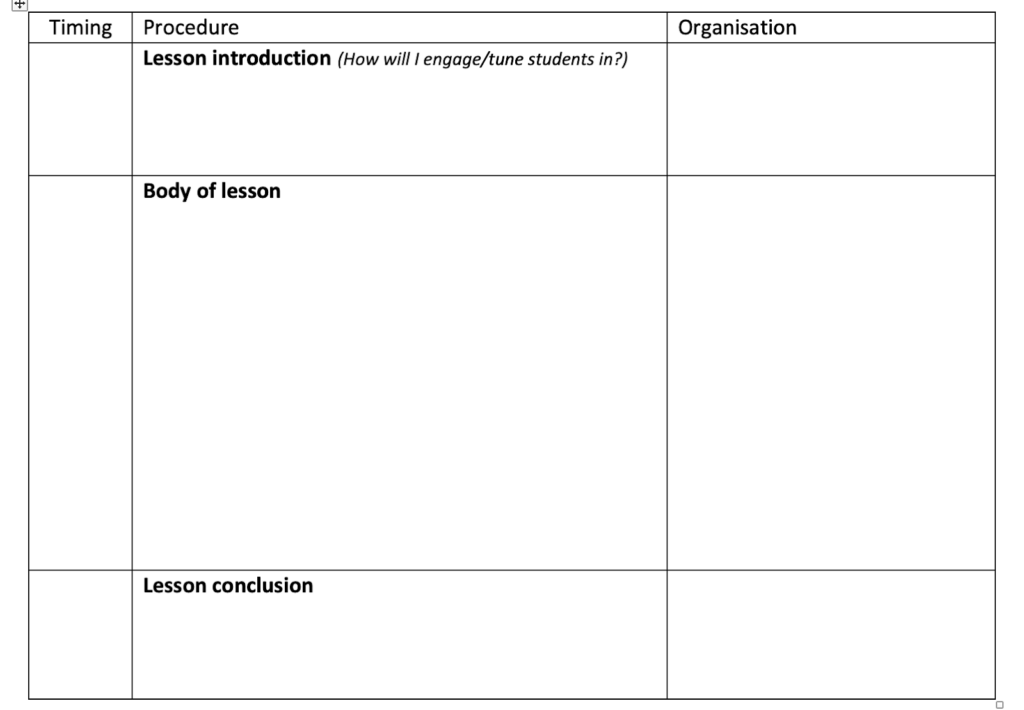 This sample lesson plan template is a basic one and is perfect for simple courses that probably last a few hours. We'd say, go with this if you wish to start an online course about something basic or a 101.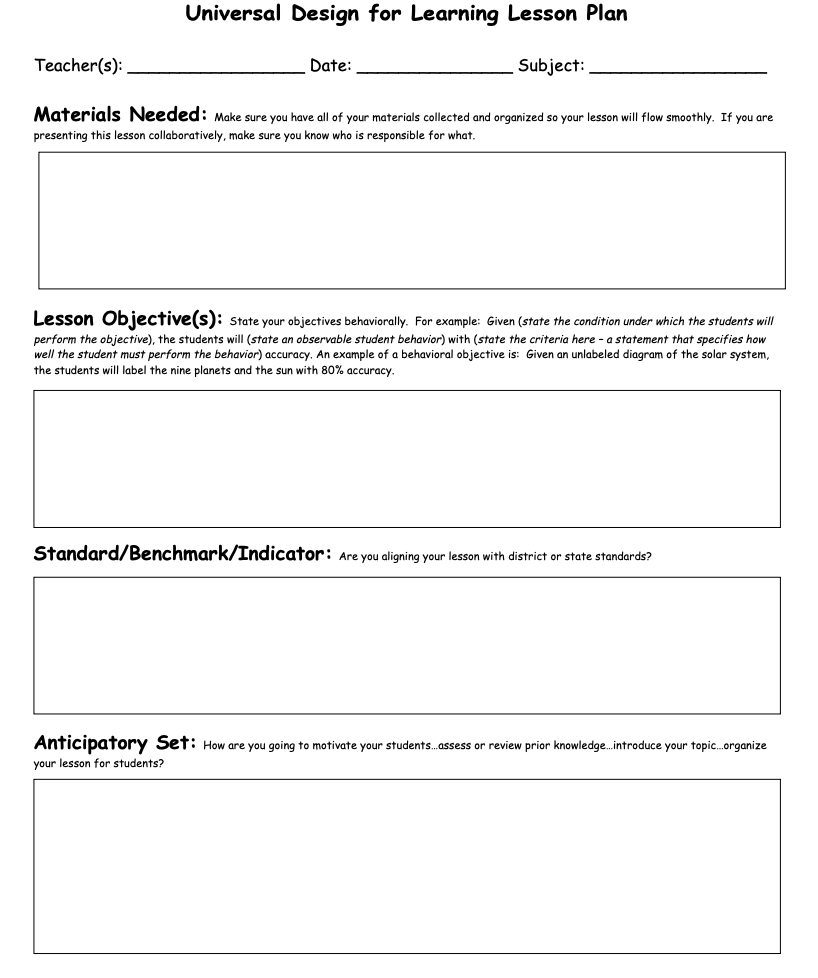 This lesson plan template is great if you'd like to organize your course curriculum into neat rows covering aspects like materials needed, lesson objectives, anticipatory set, and lesson standards. Using it, you can even make notes about your reflections regarding a student's performance.
This lesson plan format helps you plan your advanced daily lessons in an organized manner. As higher-level courses require lesson plans that are complex, simple templates such as this one should make things easier. Do remember, you needn't use the same headings. You can customize them as you need.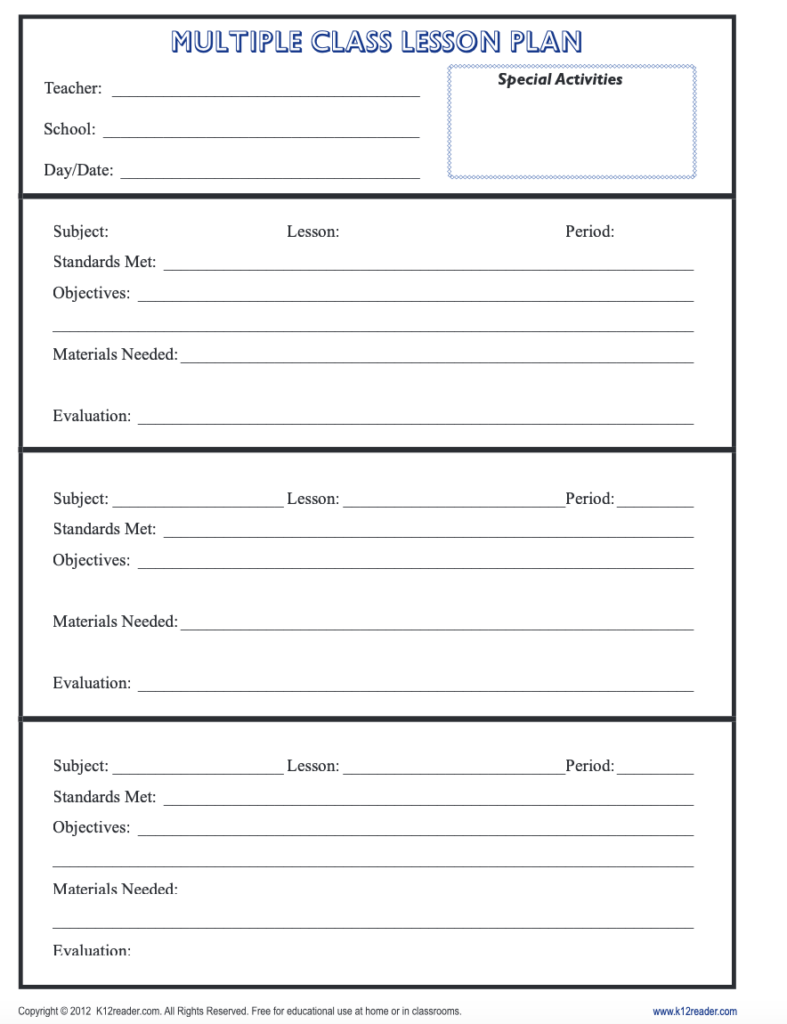 What if you need to teach multiple classes or conduct multiple workshops on the same day? This lesson template will help you do just that while making it astonishingly easy. At the end of your work day, you will have all the progress neatly recorded if you follow this. 
This free detailed lesson plan is quite comprehensive and customizable. We'd say, this template is ideally more suitable for advanced online lessons as it not only helps you plan your expectations, content, and assessments but also the context of the learners themselves. 
For example, if you are going to teach the history of antisemitism to a group of people unacquainted with its background, you can summarize your assumptions of their previous cultural context. On the other hand, if your learners' cultural context includes antisemitism as a feature, you could list that too so that you can address those assumptions and prior experiences during the class. 
Here are the best weekly lesson plan templates
If you have courses that run the length of a week or even multiple weeks, it's a good idea to structure your lessons weekly. 
Weekly lesson plan templates help you plan your lessons for each day of the week so that your course remains structured and objective. You can also use these to timely monitor your students' learning progress at the end of the week and plan for the succeeding ones. Here are five that particularly stood out in our research: 
Blank Weekly Lesson Plan Template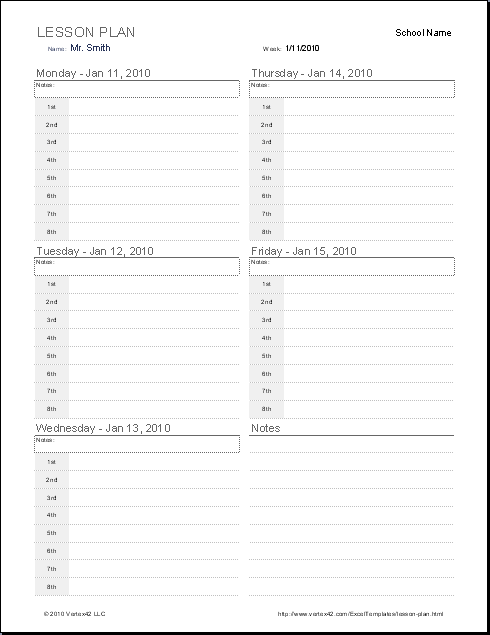 This lesson plan format is perfect for a weekly lesson plan that considers different activities. Using it, you can list each activity in a numbered sequence and also make handy notes about your online coaching cohort's progress.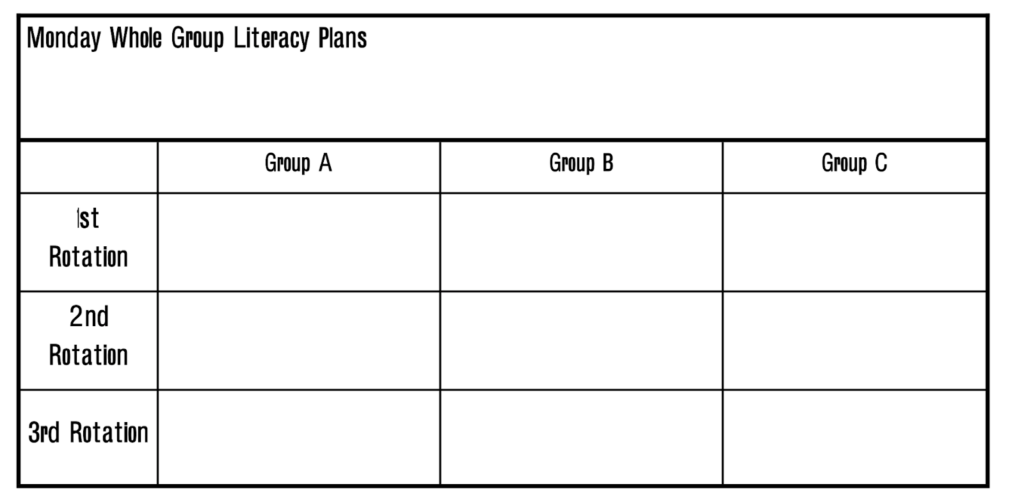 This 90 Minute Literacy Block Lesson Block Template was designed for group guided reading. 
However, you can customize this template to any course where you will have to divide your class into groups based on different parameters. Using it, you can group high, medium, and low achievers under three columns, and assign them different activities.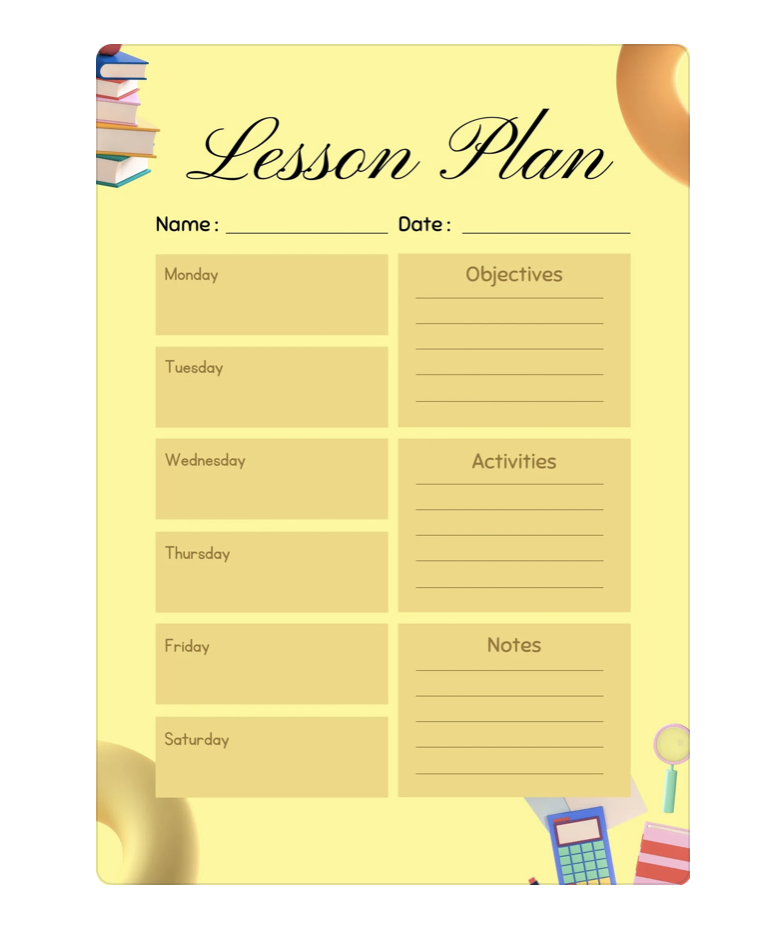 Yellow 3d Books Weekly Lesson Plan is a vibrant looking weekly lesson plan template that you can freely use if you're someone who likes a pop of color instead of a dull gratscale. This is perfect for a 6-day learning week instead of the usual 5-day lesson plan templates. It comes in multiple colors and can easily be edited using Canva's drag-and-drop editor.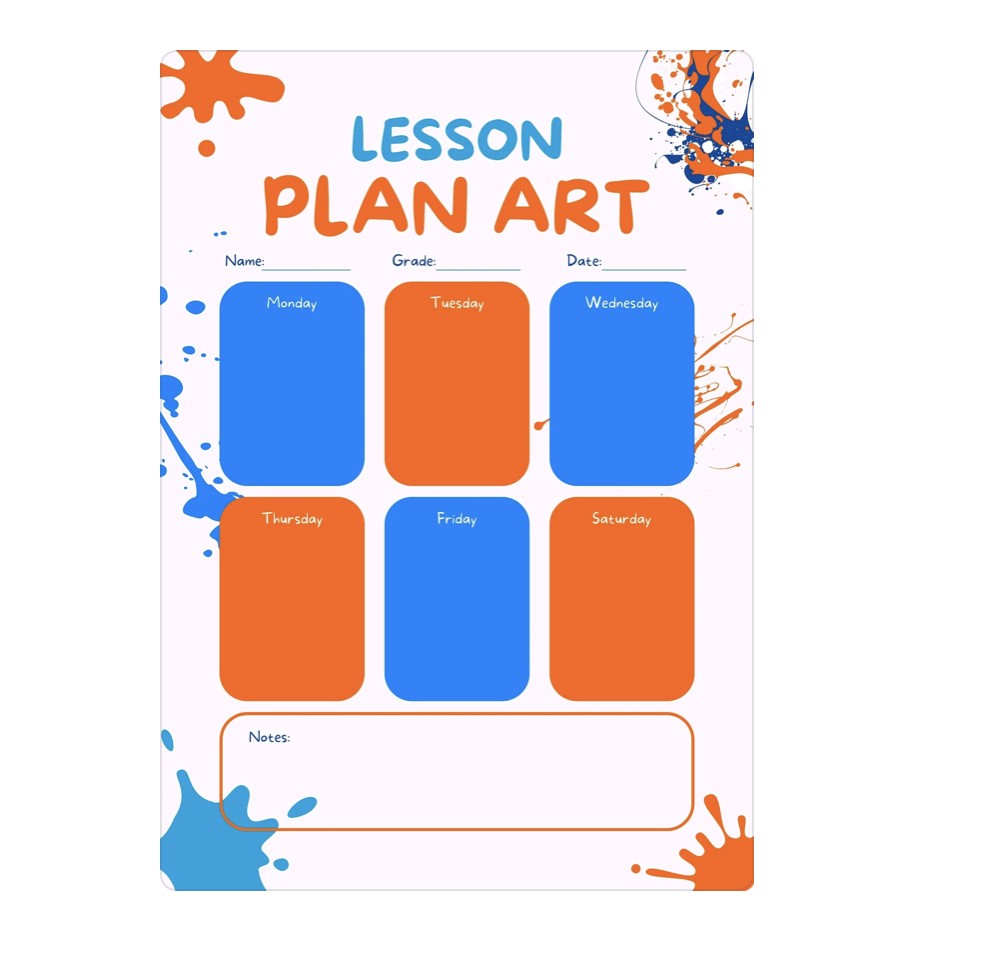 Although this lesson plan was designed for art lessons, you can use it for any topic. You can even mention a student's grade and make notes at the bottom. This is good for a 6-day work week too.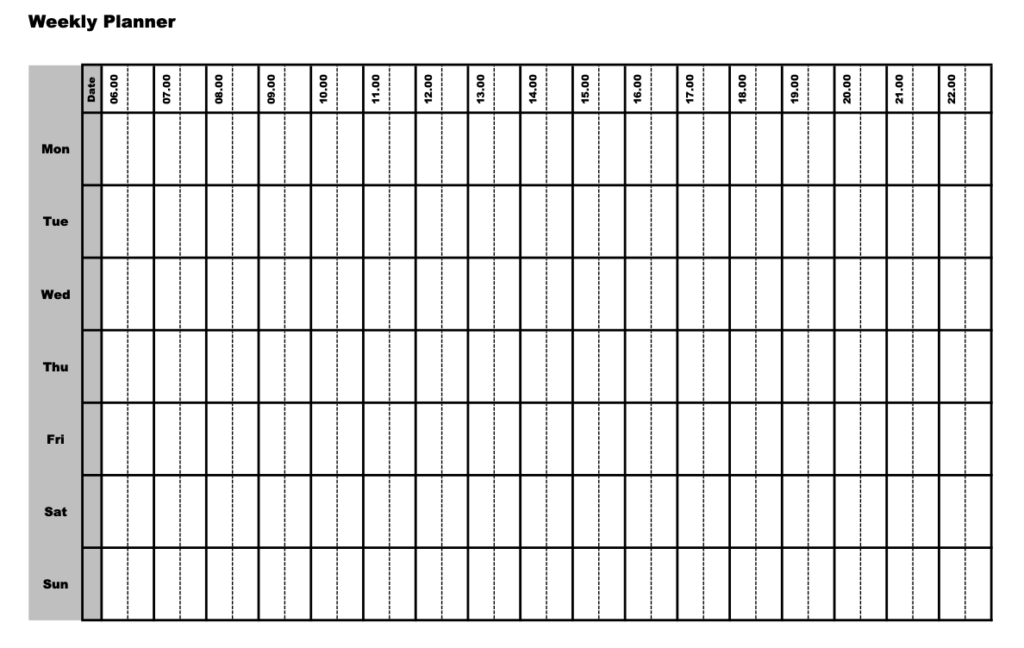 If you are looking for a lesson plan template that runs through the length of the day, this template can help you list activities by time. It has scope for seven days a week, making it suitable for lengthy and comprehensive courses.  
Here are the best templates for lessons that last a month or more
Many online courses need you to plan lessons weeks in advance. These kinds of courses require a more methodical lesson plan template that takes multiple weeks or even months into account. Here are some of the best templates we could find for long-duration online courses.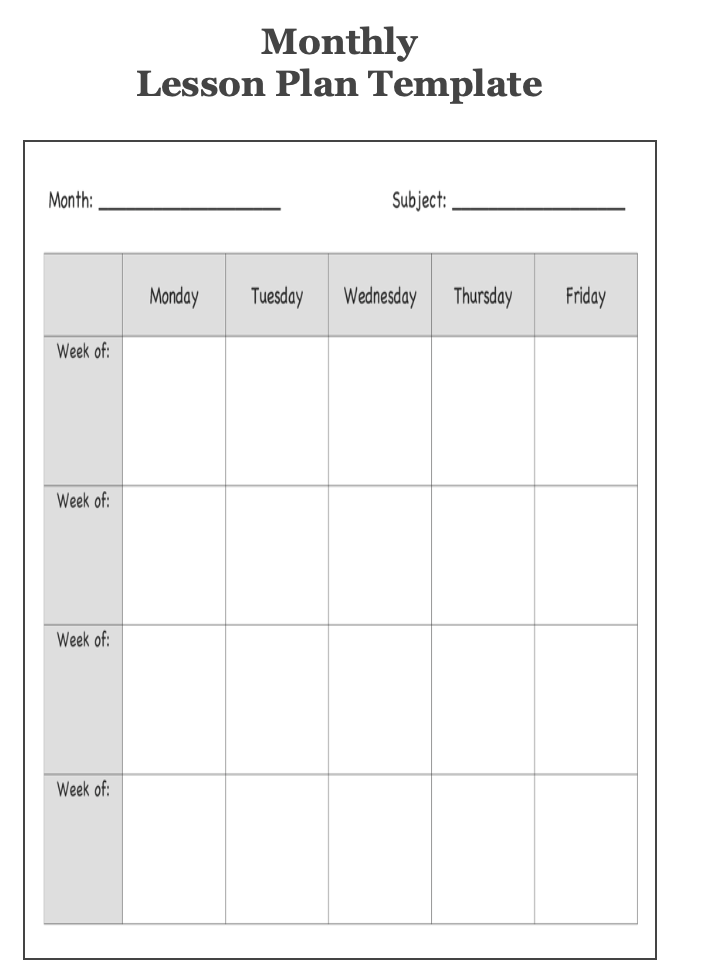 This monthly lesson plan template is perfect to plan the scope of your lessons for the entire duration of the month on a weekly basis. You can go for this if you have a longer duration online course, especially at different levels.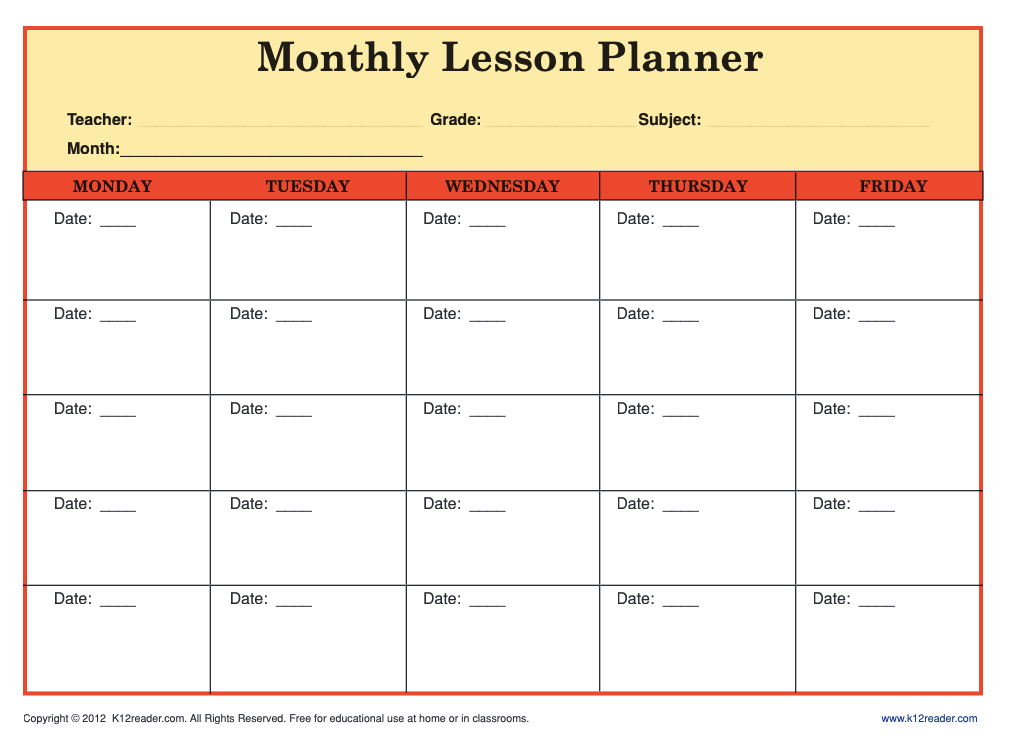 Though this lesson plan example was designed for elementary teachers, you can use it for basic online courses that last for a month or longer. Unlike the previous lesson plan template, this one supports listing activities date-wise.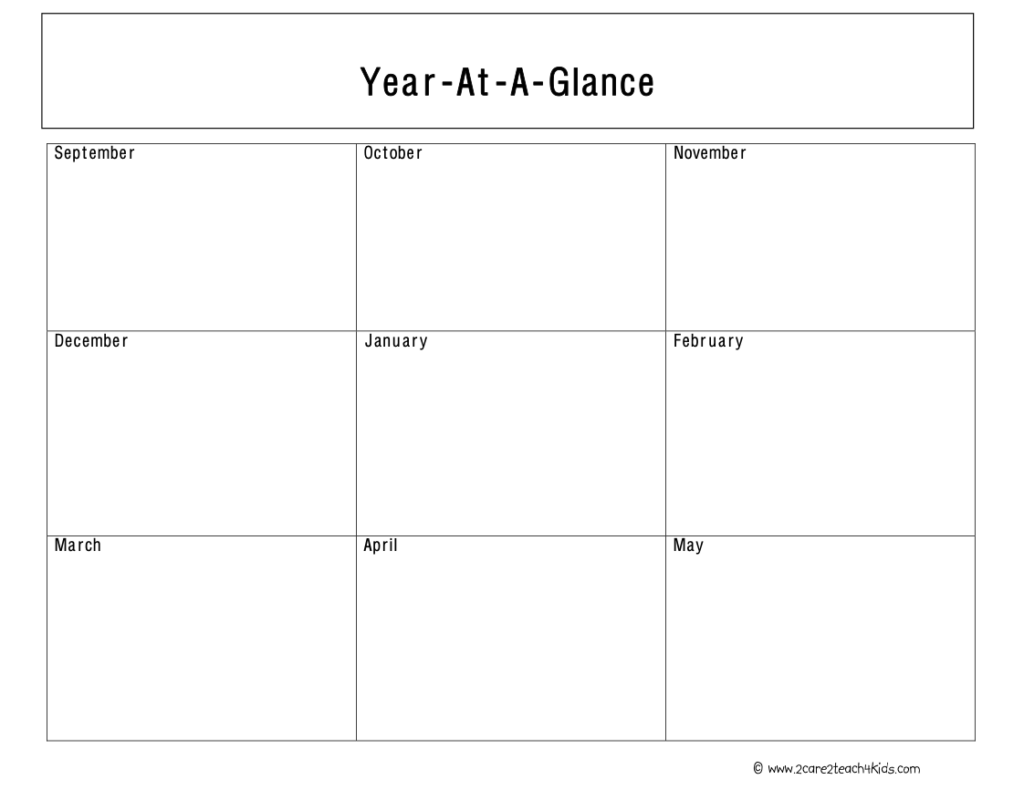 For courses that last over a year, it always helps to create lesson plans quarterly and track progress continuously. If that's what describes your online course, this might be your perfect lesson plan template.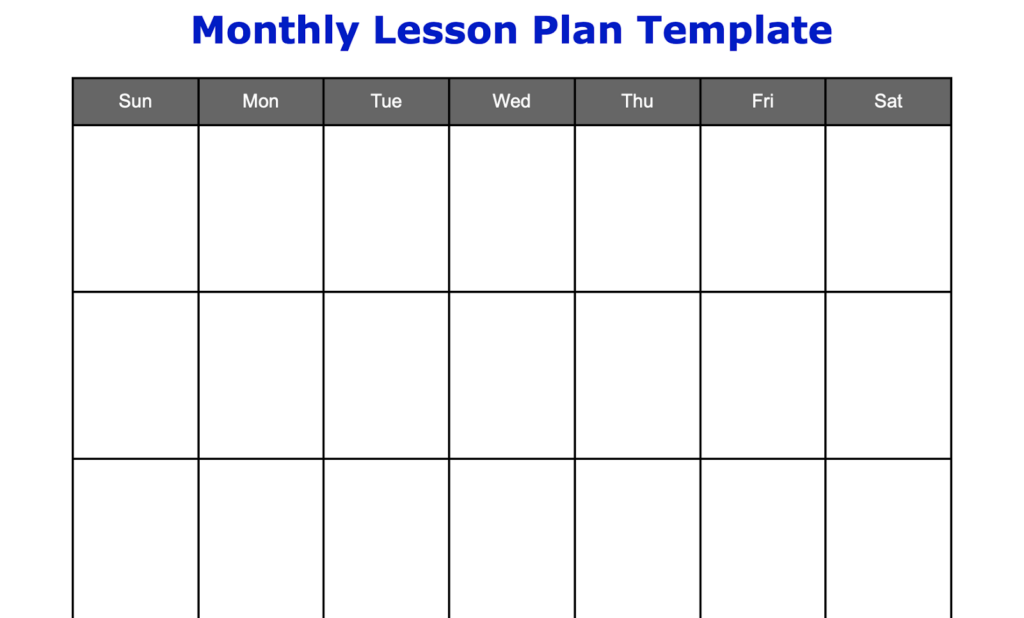 This is yet another simple K-12 lesson plan template. But hold on, it's useful if you want to create simple courses and lesson plans for the duration of the entire year. You can track your student's progress and make sure that they perform well no matter what the case is.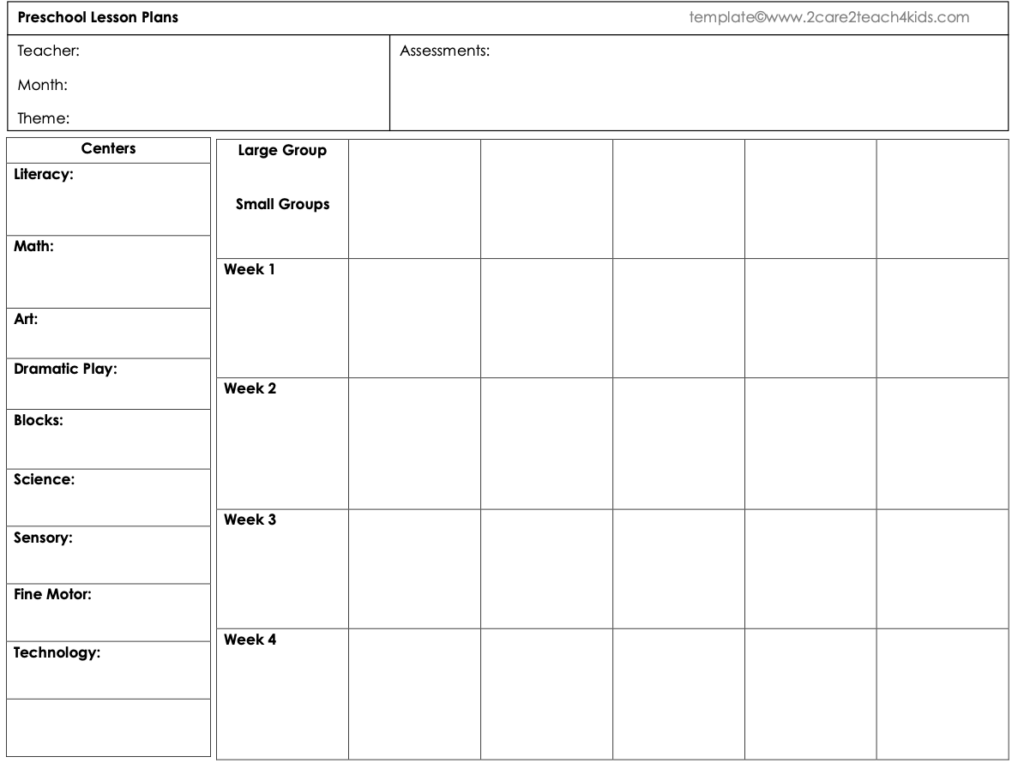 This lesson plan may have been designed for preschool students, but it lists activities per week and has a specific purpose for different topics. We'd say use this template if you need to cover multiple topics in a single course. You can also divide your cohort into small and large groups (or another way that suits you) and create customized activities. 
Here are the best template recommendations for niche topics
Sometimes teaching subjects are quite different and niche. If that's the case with your online course, you may have to customize existing templates extensively for a proper course structure.
If you're looking for customizable templates for niche topics, here are our recommendations: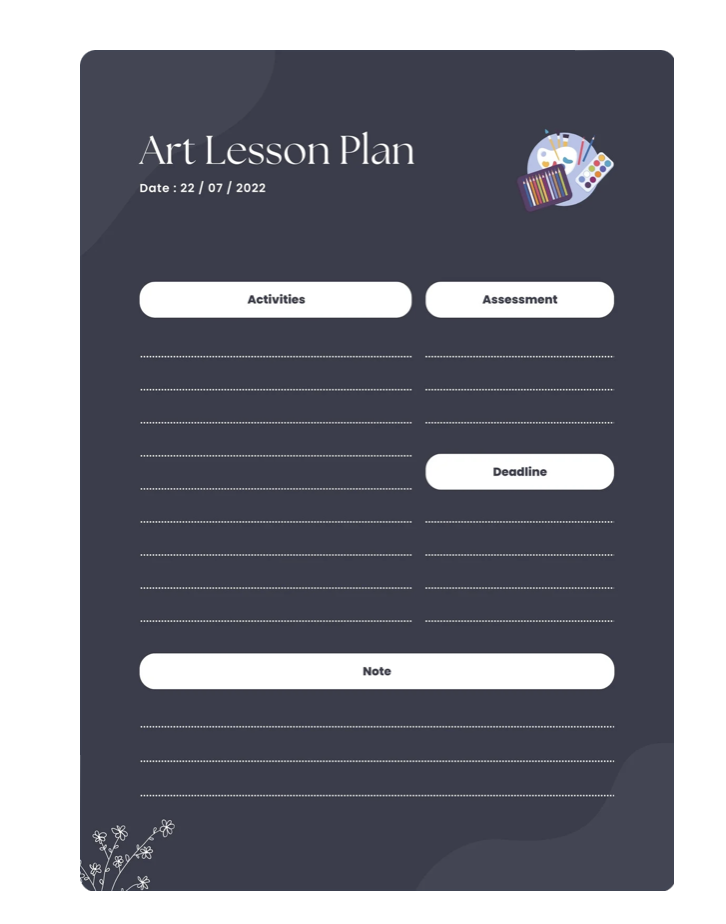 If your course is related to art or design, then you'll need a lesson plan that is structured creatively. Your students probably have to also submit assignments by a specific deadline. This template can help you streamline that job really well.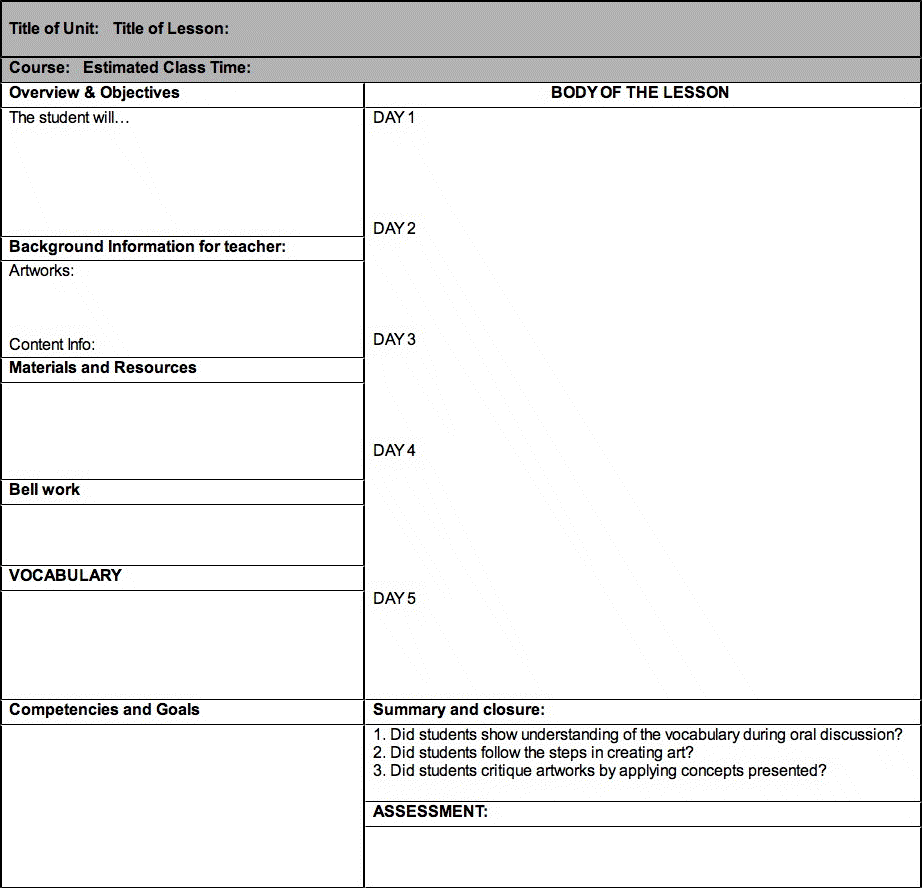 Sometimes, you will also have to list down activities that can be performed during an art or creative course. If that's what you need, this template is a great pick, especially for design and art courses. You can make use of its "Vocabulary" section to introduce difficult words or jargon specific to your course.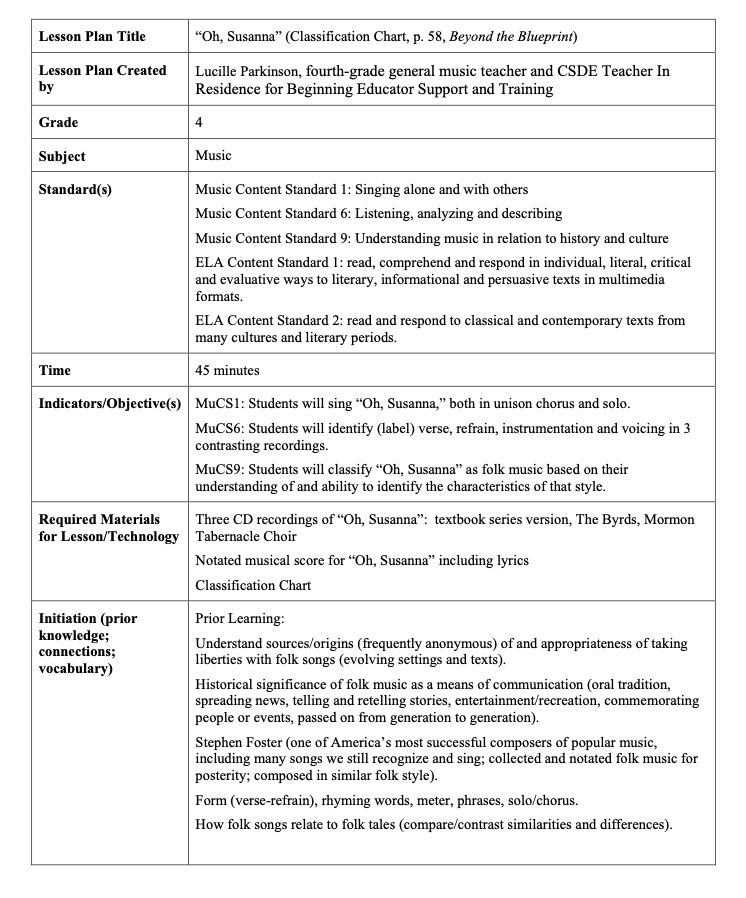 online course related to fields music or sound engineering, this just might be the template you want to download. However, we'd say please take care to customize it before you begin to use it.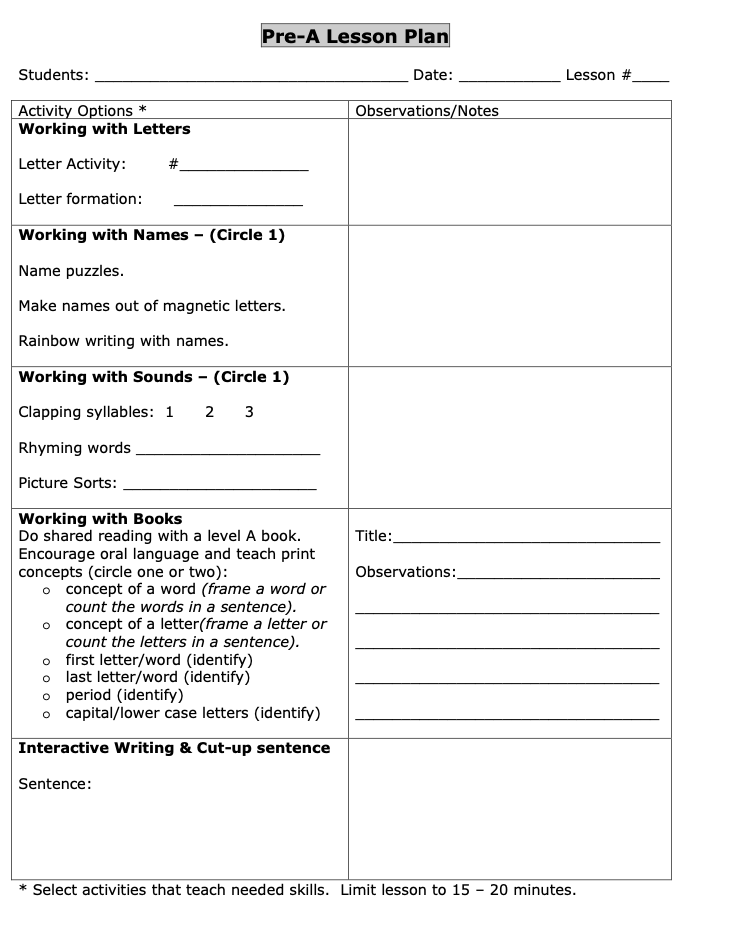 If you have any sort of guided activity in your course, this reading lesson plan may help. You just need to substitute these activities for your own, and you're good to go.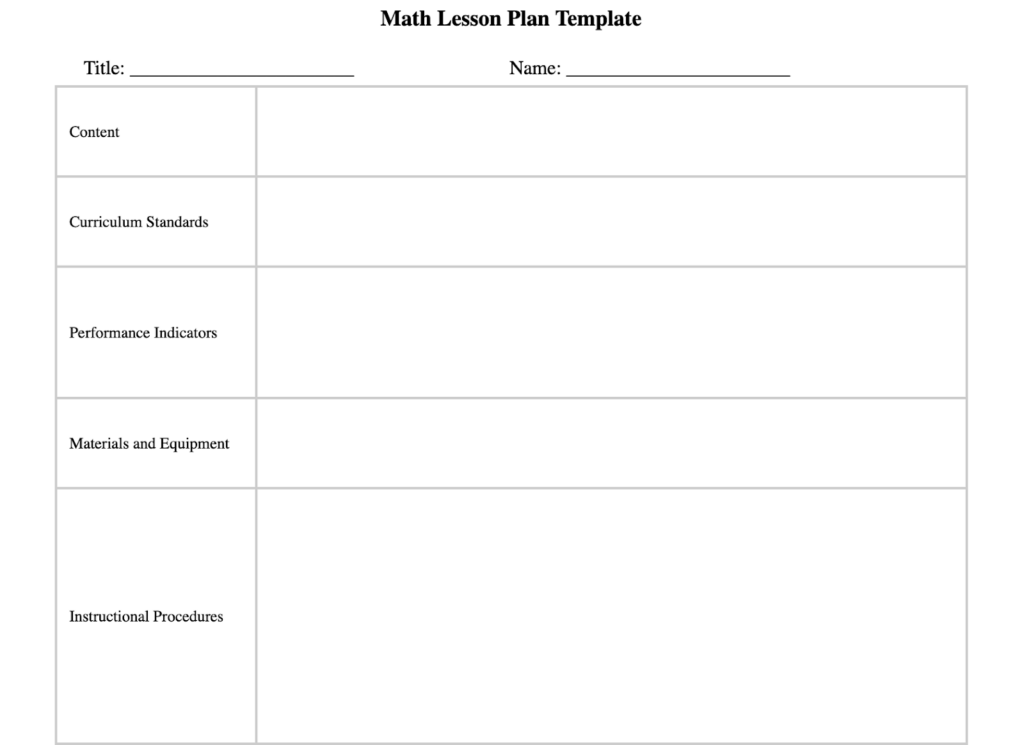 If you're teaching math, data interpretation or anything else quantitative, this template can prove to be very useful. Download it and make changes as necessary.
Here are the best templates for generic lessons 
Got something generic? The following templates are great for any sort of online course. All you need to do is to change the text or even the design, and you'll have your own.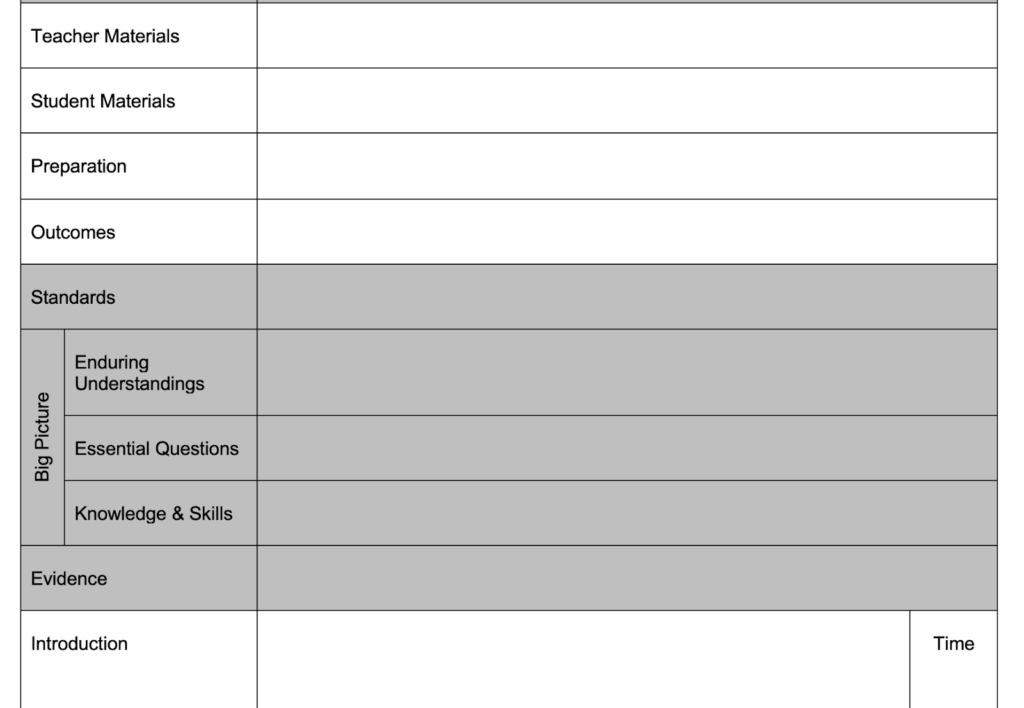 As an online course creator, you'll agree that workshops are a compelling way to impart skills to your students. If you plan conduct them, this one makes a fabulous pick.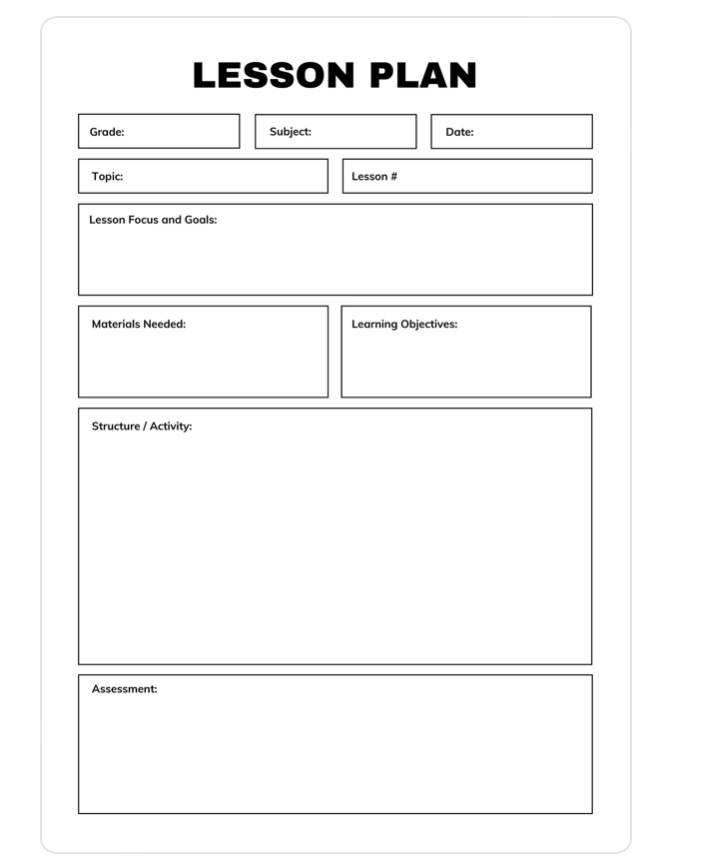 If you'd rather have a structured template that is generic and customizable, this basic lesson plan template could be your choice!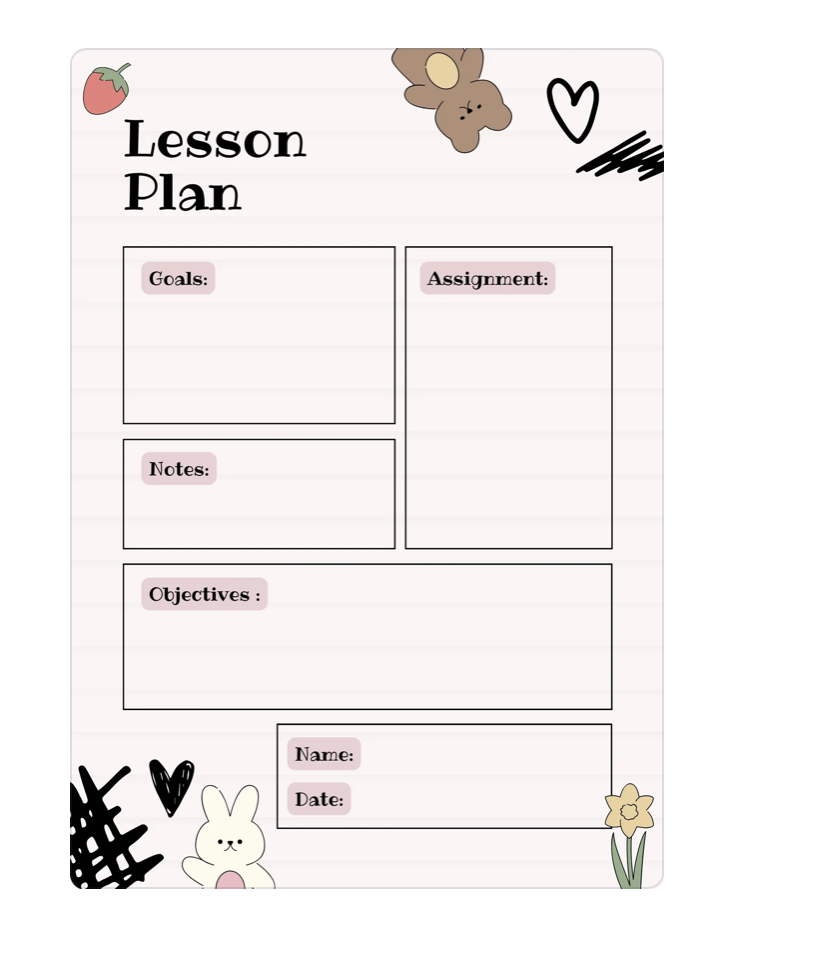 Want something cute? Well, This is an elementary but effective online lesson plan template. You can use it to state the goals and also make notes regarding students' progress. There are additional blocks to mention the objectives and add assignments as well.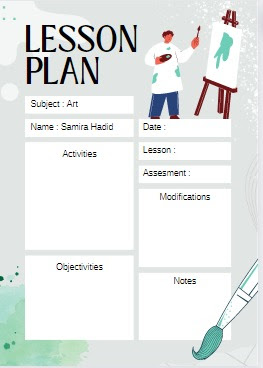 This plan has been created for art lessons, but we feel you can use this for just about anything. What makes it unique is it is simple and crystal clear.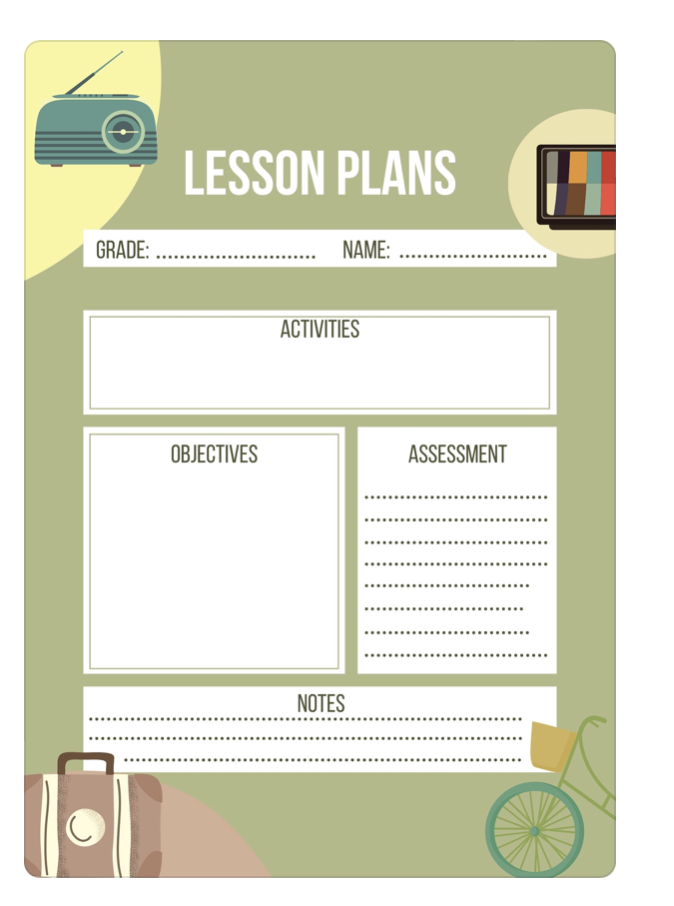 This is yet another lesson plan that can be used for just about any online course you may have. You can list the activities, objectives, and assessments as well. In short, this is perfect for simple courses with a small number of students registered. The template can be customized fully, and shared wherever you want. 
Wondering how to choose the right online lesson template?
Going through so many lesson plans can seem intimidating, especially when you look for them online! Some important questions you must seek answers to ensure you make the right pick include:
Is it customizable?
Your lesson plan template should ideally be generic and customizable in nature. As every online course differs in its goals and objectives, you must customize to suit your needs. 
Does it meet your goals and objectives?
Your lesson plan should ideally specify how you will deliver the lessons and the time for every activity that students need to complete. This will help you map out your course in a way that students learn what they need to at the end of the course. 
Does it help you list the timeline of activities?
Many online courses consist of activities that are timed. If that's the case, make sure that your chosen template supports listing out activities by their time duration.
Tailor your plans with adequate leeway to make changes during lessons
Online courses are usually malleable in nature and may have to be altered depending on several circumstances. Make sure that your lesson plan template supports making changes along the way.
Plan for future activities based on lesson progression
As you plan lessons, future activities should always be based on how the previous classes went. Consequently, you should always have space to plan your future lessons.
Indeed, online courses take work to build or organize. It requires an enormous amount of patience, skills, and aids. We hope that this free online lesson plan template list will help you develop your courses and plan your teaching strategy with ease.