Since the events of 2020, educators have been tasked with the challenge of quickly bringing their classrooms online to support their students' well-being during this time of uncertainty. 
If you're new to online education, this transition can feel overwhelming. Good news—there are steps you can take to make your online classroom effective for both you and your students. Creating an online course via Thinkific is an ideal way to provide additional support for students and ensure you keep their learning experience consistent—even while schools are closed. 
What are the benefits of online learning?
Within the current climate, shifting to an online classroom may feel daunting. However, there are a number of benefits to online learning for both teachers and students. Some of these benefits include the ability to protect our students and society from COVID-19, but also providing flexibility in how and where a student learns. 
By using Thinkific to build or supplement your online curriculum, you can enhance your students' learning experience through additional resources and clear learning objectives. Here are a few ways online learning can lend itself to student success:
Learning outcomes & expectations 
Online courses allow you to easily create your curriculum with clear learning outcomes for your students. The linear structure enables your students to move at their pace to digest the information and review lessons to help them reach your learning expectations.
Monitor your students' progress 
Online courses enable you to closely track student progress and identify those who need more support. With online discussion forums, quizzes, activities, and assignments, you can engage students to put their learning into action.
Build an online community 
Through discussion forums or Thinkific's Communities feature, you can save time and foster a sense of belonging between students. Students can ask questions directly on a group lesson or reach out to their peers for guidance when in an online setting.

Support more learning styles 
One of the largest benefits of bringing your classroom online is the ability to provide more resources that you might not have time to cover during an in-person lesson. The multimedia lesson type in Thinkific allows you to attach PDFs, link to additional resources, and more.
Read on for insights on the advantages of online education, what this shift looks like in action, and how to get started today.
Choosing a format for your online class 
As an educator, you are the expert on how to best present information to your classroom. With online education, there are unique options to consider when choosing how to share the curriculum with students. The format you choose will depend on where your students are in their semester, your learning institution's policies, the content of your course, and how you feel your students learn best.
Option 1: Self-paced online lessons 
In this approach, your curriculum is delivered through lessons that students can work through at their own pace. These lessons can be pre-recorded and stored in your online classroom hub. These classes are well suited for mature students who are balancing school amongst a busy schedule. 
The benefit of this format for educators is that once you create and upload your course, it can be shared with an unlimited number of students. It also gives you more freedom to track student progress, provide 1:1 support, and to iterate your lessons from term-to-term. 
An example of this format in action is the University of Tasmania who provides short, self-paced courses to help students further their careers or develop their interests.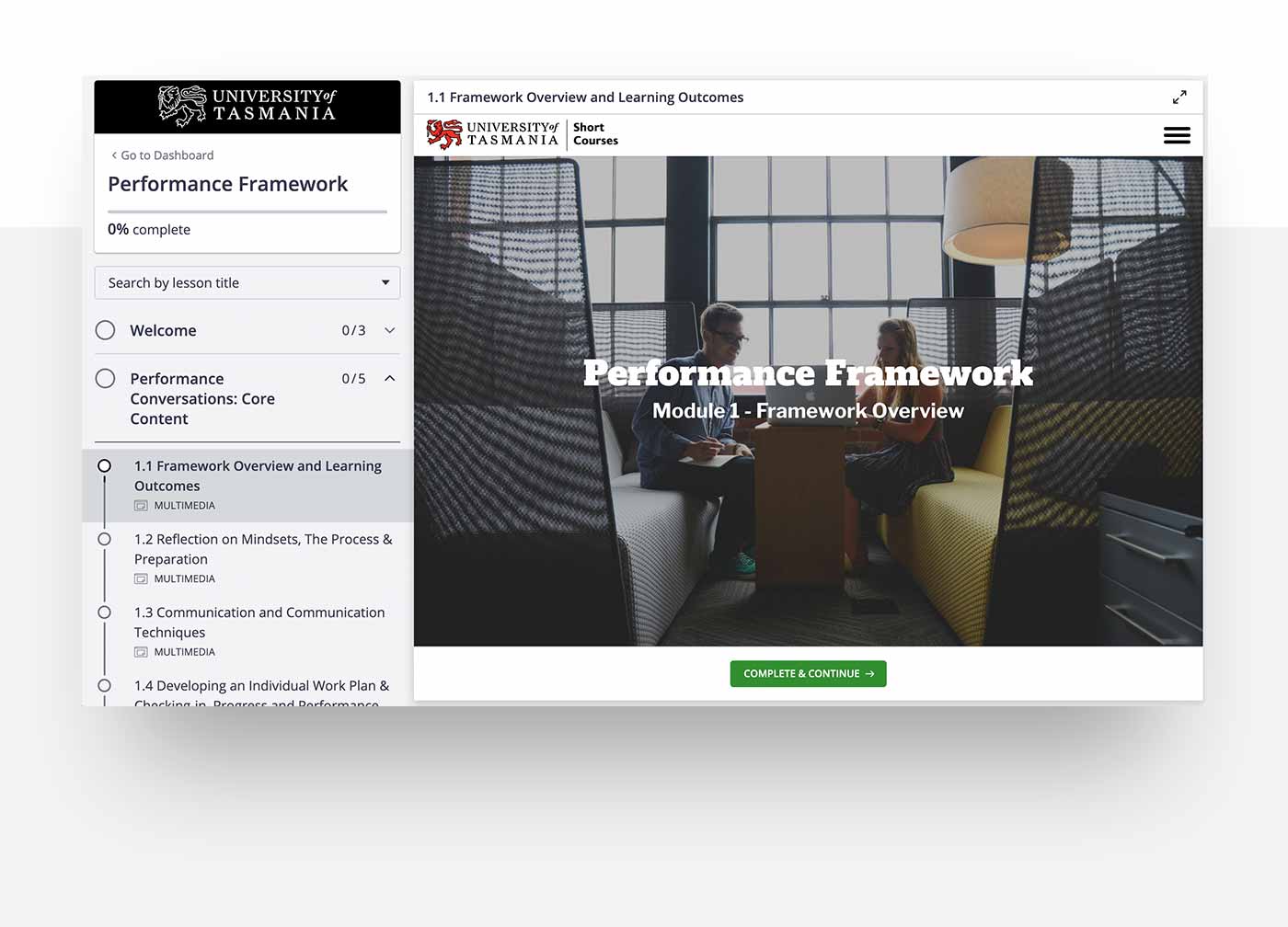 Option 2: Scheduled classes
Scheduled classes allow a cohort of students to start and go through the pre-recorded course at the same time. These classes are well suited for those who require a more formalized curriculum and group learning setting, such as high school students. 
Scheduled classes are best set up with the use of Drip Content. Drip Content lets you set your course lessons to be released on a certain day. You can choose to either release all of the content on one day or to release individual lessons on specific days. This encourages your students to work through the course material together, which fosters collaboration and keeps everyone on the same page.
Option 3: Blended learning
We most commonly see educators teaching remotely through a combination of self-serve courses and online live instruction, also called blended learning. This is a great way to interact with your students, run coaching sessions, and facilitate a human connection to build trust with your students. 
With the Thinkific Live Lessons, you can easily set up and host your own live session directly from the course player. 
James Shipway is a good example of someone using this method. He runs Total Guitar Lab on Thinkific, and offers a number of self-serve guitar courses as well as live coaching opportunities.

---
4 steps to get your classroom online quickly
There is a need for the majority of educators to shift to online teaching and fast. To get your classroom online quickly, follow these easy steps: 
1. Secure the necessary tools for teaching online
Online learning must-haves include:
Learning Management System
A learning management system, otherwise known as an LMS, is a platform that enables educators to deliver and track learning initiatives. With Thinkific as your LMS, you have all the tools you need for every step of your online course journey, from initial course creation to supporting your students throughout. Some of the benefits of Thinkific for educators include:
It is intuitive, easy to set up, and great for educators without design or coding experience. 

It creates an incredible experience for your students at every step of the learning process, from arriving at your school website to completing your curriculum and achieving their learning objectives.

You have an entire Support team backing you through your entire journey, plus access to an

extensive knowledge base

of how-to guides to get set up on Thinkific.
"We have a unique opportunity with online education that makes math fun and challenging at the same time. With Thinkific's help, we created a new environment where students learn to think creatively by continually stretching themselves with problems just beyond their reach. It's the best English-language online math course in the world, and our goal is to continue to push those boundaries every day."Dr. Po-Shen Loh
Camera
Many educators get up and running by using the camera on their computer or phone to record their video lessons. When accompanied by clear audio, this can work just fine—no need to invest in fancy equipment. 
Video software
To enable live instruction in your online courses, you'll need a way to connect with your students on video. There are a number of great free tools you can use to get up and running quickly that integrate with Thinkific, including Google Hangouts and Zoom. You can also set up a private or unlisted YouTube livestream link to share content with your students directly through Thinkific. 
Internet
Having a reliable internet connection is vital to bringing your classroom online, especially if you have decided to livestream content. You can use a tool like speedtest.net or Speedof.me to check your internet speed. In general, you'll want at least 1 Mbps (megabits per second) download speed for a two-way HD video call. If you plan on calling in a group, you'll need more. 
Related article: For more tools to help bring your classroom online, check out this article on the best equipment for creating online courses
2. Bring your training resources online
You've already got your curriculum and content, now it's time to move your resources online! The Thinkific platform was strategically built for educators who already have existing training material and students. Thinkific enables you to easily upload your existing assignments, worksheets, PDFs, audio files, and more quickly using our Bulk Importer.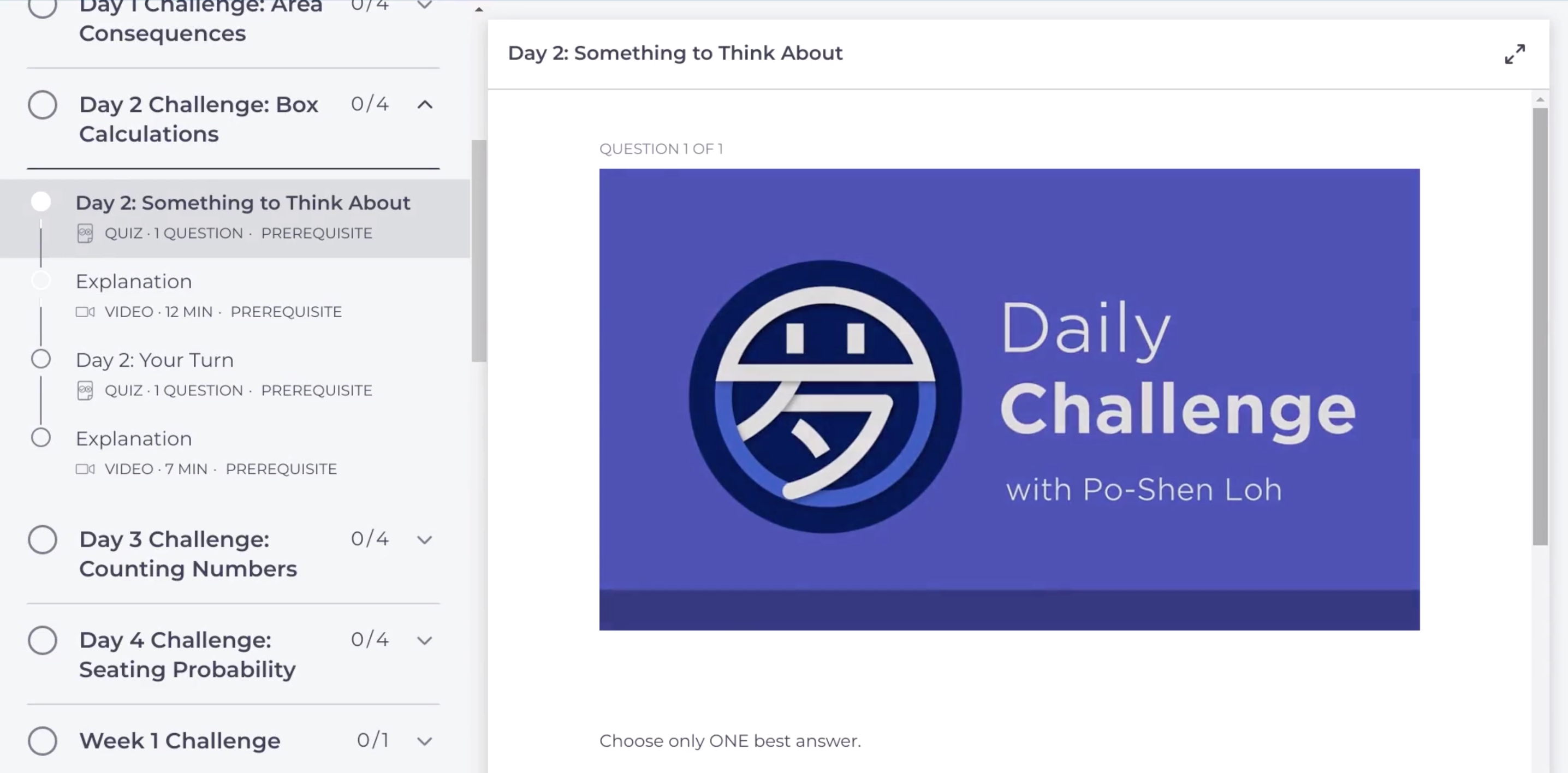 3. Structure your course
As an educator, you already have the ability to structure lessons for your in-person classes. While you may be able to address those whose minds may have wandered off in class, this gets tougher online. This is why an online course needs to have the right balance of high-level and hands-on learning to ensure you're engaging your students.
To create a great learning experience for your students, you'll want each course to accomplish one learning outcome. Break your courses into digestible short sections that include: 
 

Introduction: 

Start your course with a warm welcome message that sets your expectations for your students.

Chapters: 

Chapters are sections of the course that contain one sub-learning outcome each. The number of chapters will depend on the course and desired outcomes for students. 

Lessons: 

Lessons are parts of a chapter and help your students achieve a sub-outcome of the chapter. You can have as many lessons as needed to achieve the outcome you are wanting your students to achieve. Include both lessons that teach the why and how of your topic and learning supports such as downloads, quizzes, surveys, and assignments.  

Conclusion: 

This should come after the last learning objective is reached by your students and provides them with the next steps. 
Pro tip: When creating lots of lessons, make sure to include clear lesson titles. This allows your students to be able to find the content they need in the search bar and helps them budget their time for each course. 
Pro tip: We highly recommend the use of surveys throughout your course to track student comprehension and course impact. The best practice is to use an entrance survey in your introduction to gauge your students' understanding of the topic and a conclusion survey to see what they've learned. 
Related article: For more information on how to structure your online courses, download our guide here
4. Use video
An effective and fast way to deliver your course is through video. 
Video is the most versatile way to make the content you need. It allows you to show movement, includes helpful animations to explain concepts, and helps engage students more than other media. 
Set up your camera and record your lesson. Using a tool like iMovie, you can edit your lesson or film it in short clips to make it into sections as mentioned in step 3. 
With Thinkific, you're able to add closed captions, view video analytics, and set completion requirements to make sure your students are absorbing the content. 
If you don't have time to film and edit a course, you can live stream videos through Thinkific using the multimedia lesson option. This enables you to deliver your course quickly with the added benefit of getting a recording after. This recording can also be used both as a resource for your students to return to in the future. 
What makes a great online course? 
Online learning is a transition for both students and teachers, but there are things you can do to make the learning just as effective and enjoyable as it would be in a physical classroom. 
Onboard your students
With the move to online learning, onboarding your students is essential to your course. This means showing them how to use the learning software from the student's point of view. We recommend including a demo video with captions to introduce your students to the Thinkific Course Player. 
Be interactive
Whether through live lessons or making yourself available via lesson discussions, communities or email, giving students the space to ask all their questions is key to setting them up for success. 
Develop student assignments
Like how you would in a classroom, you're able to send and create assignments through Thinkific. From students submitting written assignments, worksheets or video presentations, you have the multimedia options to give you the flexibility you need. Creating an assignment for each module of your course helps keep the file-sharing process streamlined and organized.

Build community
One of the best ways for students to learn is through collaboration with their peers. Thinkific communities keep students engaged by giving them a space to connect, ask questions, and drive the discussion forward. 
If this feels like a lot of information, you're not wrong! There is a strong learning curve associated with shifting to online learning. Our platform has the tools to help you create a course that will allow you and your students to enjoy the many benefits of virtual education. By choosing the right format for your online course and creating strong evergreen content, you can set yourself up to leverage this curriculum for many semesters to come. 
Looking to bring your training online? Learn to expand your business opportunities by offering your knowledge to B2B customers in this free course: