Online courses are one of the fastest growing media channels. With easy setup, multiple ways to monetize, and growing demand across nearly every niche — more entrepreneurs, creators, and companies are starting to create e-learning content for the very first time. And the timing couldn't be better, with industry experts estimating the online education industry to grow to a staggering 350 billion by 2025.
But while it's never been easier to create an online course, standing out online and actually making sales can still be a big challenge.
Thankfully, there is one type of marketing that is perfectly suited for this task: social media. Facebook, Instagram, Twitter, TikTok, LinkedIn — these platforms have a great impact on the decisions we make. And according to the Online Learning Trends Report, social media traffic is the #1 way top creators attract students to their courses.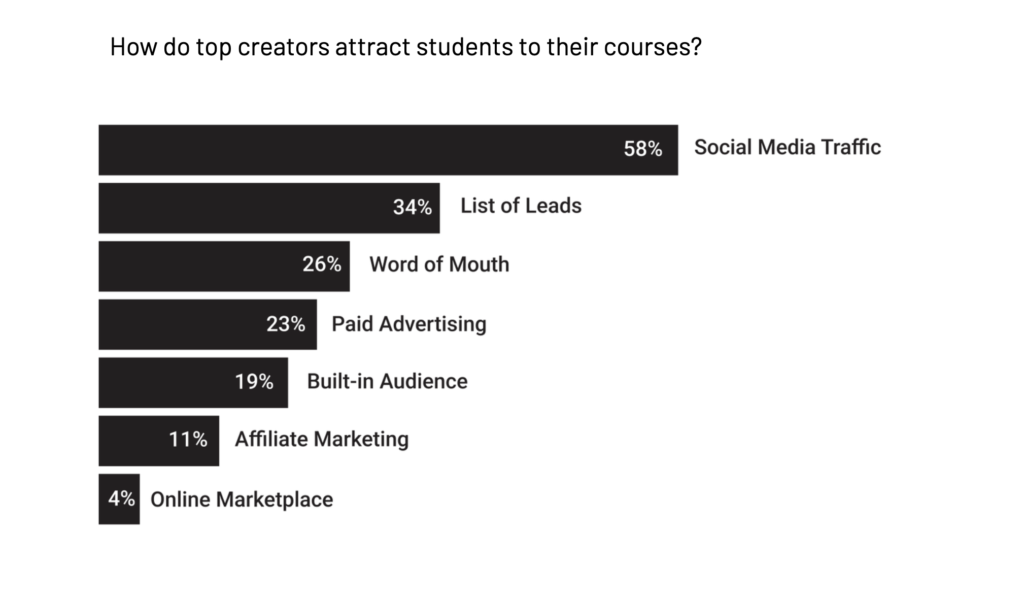 In this article, we're going to cover some tips on how you can use social media to sell your online courses and promote basically any digital product for that matter.
Don't worry though — this isn't just another article with the "same old" tips you already know. Instead, you can use these ideas to explore some different angles and strategies for promotion.

11 Social Media Tips to Sell Online Courses
1. Get Shoutouts on Instagram and TikTok 
Though both of these social networks have ads you can purchase to promote your online course, there is another (more organic way) to get your work in front of relevant audiences: shoutouts. 
To get a shoutout, you'll first need to identify which types of accounts your target audience follows. Typically, there are two main types of accounts that might fit the bill: influencers and theme accounts. Influencers are real people who are running their profile, while theme accounts are wrapped around a particular topic (rather than a person). 
Create a list of accounts you feel that your course will resonate well with their audience. Make sure to pay attention to engagement under the posts. One red flag to watch out for is when big accounts (500k followers and more) only have a few views, likes, and comments — this is a sign of a dead account, or an account that is flooded by bot traffic. 
When you're ready to reach out to the account owners, you can use an email lookup tool to find their contact details. (Or, if that fails, just send a DM. But make sure to grab their attention within the first couple of words of the message — Instagram and TikTok messenger previews only the beginning of the sentence, so you'll need to stand out from all the other messages they receive.)
Ask for shoutout prices and provide them with your course promotion visuals and a preferred description. Ask to set their link in the bio to your course landing page for 24 hours. Prices for such posts will range depending on the individual, but for accounts up to 100k followers it can be anywhere from $25 to $75. For an account with millions of followers, expect the price to be in the four to five figure range.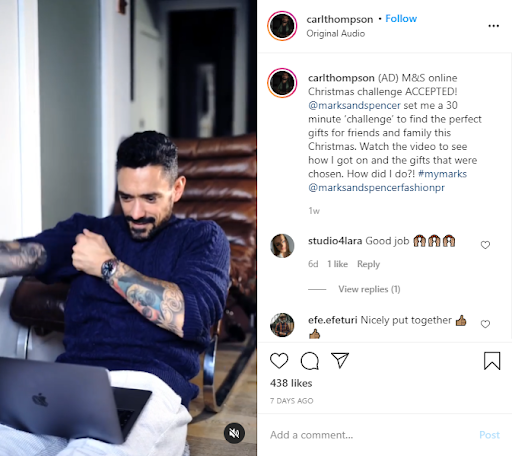 Make sure to keep a very detailed tracking table of how various accounts performed in terms of clicks and conversions. After some testing, you will know which shoutouts work better for you and can schedule ads with them on a regular basis. 
2. Use Twitter Polls to Build Engagement
It is easy to get lost in all the messages that are floating around on Twitter. One option that seems to be very engaging for the audience are Twitter polls. The poll can be as simple as just an overall check if people agree with something or not, or you might engage with your audience on a deeper level and ask them what they would like to see in the course.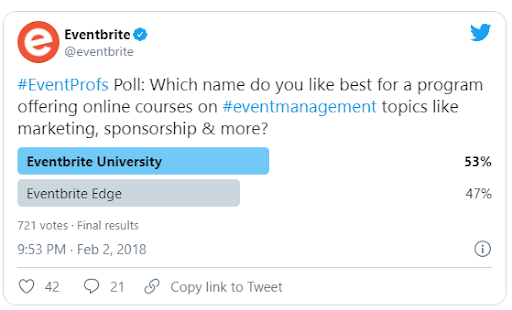 No need to post anything too controversial or difficult. It can be as easy as in the example above where Eventbrite asked their audience to help them choose the name for their new program — so they could build some anticipation.
3. Post Your Course to Pinterest
Sure, Pinterest may not be your first platform of choice. But if you're in one of the niches that the Pinterest audience likes — it's definitely worth a shot. First, let's take a look at few interesting facts about Pinterest:
There are over 431 million active users

The majority are women aged 20-45

Household income $50k+

Most of the users are from the US
If your audience demographics match up, you should put Pinterest on your social media strategy map. You can pin your course landing page and pay for ads to promote it. 
There are some drawbacks though: the audience type and demographic are quite concentrated and that creates a limited number of topics that Pinterest users like. Some of the best fits would be if you have an online course related to fashion, home design, cooking, DIY, travel, or personal growth.
4. Don't Neglect LinkedIn
Though LinkedIn doesn't need any introduction, there are a few strategies you can use to sell your online course that people often overlook:
Leverage your existing network. Chances are that you already have an established LinkedIn profile, so when you launch a course that is related to your experience, do not hesitate to let your network know. 
Tags matter. Let's say you create an online course and you work with a particular tool a lot in it. Mention that tool with an @ so they are notified. Most companies will like or re-share your post as this is free social proof for them. It costs you nothing but may increase your chances at LinkedIn virality (the same applies for Twitter and Facebook).
Hashtags matter too. Put three to five related hashtags in your post to help with topical relevance. You will notice that posts with hashtags will most of the time outperform posts without hashtags. While this seems like a very basic tip, many people still tend to neglect it. 
Related: How to Sell Courses on Linkedin
5. Reach Out to Build 1:1 Relationships
If you feel that somebody could benefit from your online course, don't be afraid to reach out to them. A quick DM on LinkedIn, Instagram, or Twitter can go a long way if you approach the right person at the right time. (And it's often the best way to close an actual sale.)
It is important to keep in mind the topic and the profile of the person you are reaching out to. When those two pieces are a good match, you may not only gain a new sale but also have a chance of being promoted by them to their audience and followers.
6. Share Blog Posts Related to Your Course
To maximize the reach of your online course, create a short blog post (or a series of blog posts) based on its content. These can be as short as the overall recap of the covered topics in your course, or deep dive into specific topics that you cover. Optimize your articles with SEO keywords to bring in people searching for information on this topic. You'd be surprised at how easy it is to rank on Google for some niche topics — so you might even see some organic traffic quite soon. 
With a blog post in place, you can yet promote the content via all the social media platforms. Since it will be in a "fresh coat" your audience will not feel that you are selling them too hard or posting the same thing again.
7. Make a Video Promo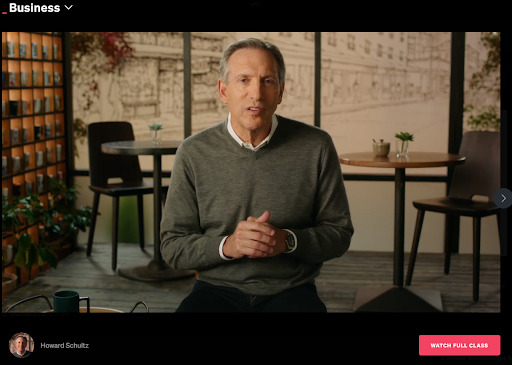 Video has become the dominant format on social media. According to a Cisco report, by 2023, 82% of all internet traffic will be video. People consume videos more than any other type of content. Therefore, it's essential to incorporate video into your social media strategy.
You may want to consider reusing a part of your online course as a promotional video. You can create a short sample that serves as a trailer for the full course content, or release a part of your course for free. 
Take some inspiration from the way MasterClass promotes their courses. For each program, they have a cool trailer that gets people excited. Most people are hesitant to pay for something that they've never seen before, so this also lets you bridge the gap and show off how your course will be presented.
However, attention spans are getting shorter, and people want information fast. That's why Mitzi Payne, Partner, Marketing Director, Arcade Studios, recommends creating microlearning moments – short, informative videos that deliver value and solve a specific problem:
Keep it short: aim for 1-2 minutes of video.
Provide value: offer tips, tricks, and solutions to problems.
Use subtitles: many people watch videos without sound, so make sure to add subtitles.
Optimize for mobile: most people watch videos on their mobile devices, so make sure your video looks good on small screens.
Use a call-to-action: encourage your audience to engage with your content, follow your account, or check out your products.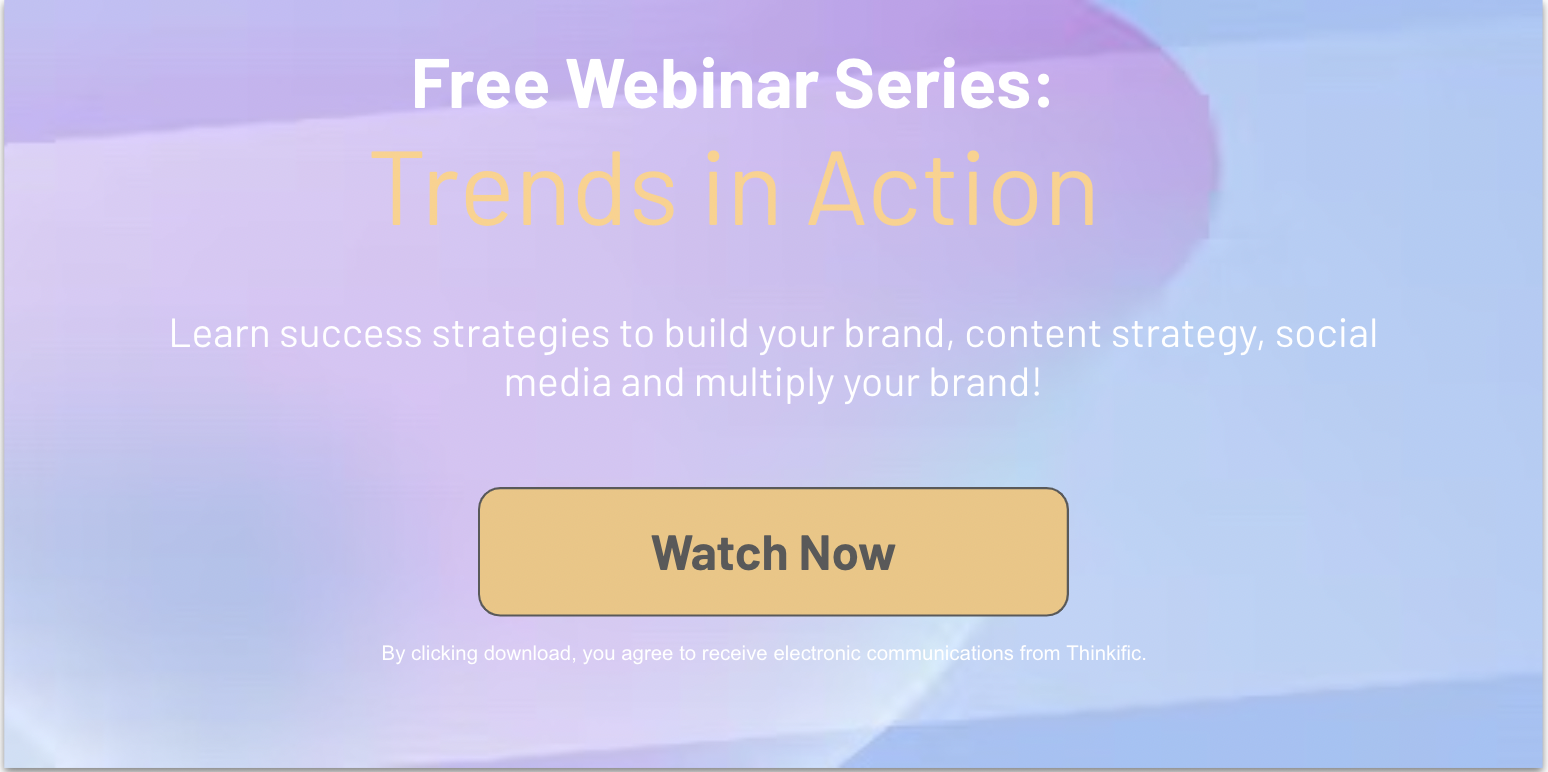 8. Test Different Titles
In many cases, titles can make or break the virality of your promotional posts on social media. 
Come up with various titles that will catch the attention of your audience. Be careful not to go overboard and write clickbait titles — as this is one of the sure ways to lose the respect of your audience. You need to find the right balance between the title not being too bland or too pushy. 
What people like is getting a lot, quickly, for as little as possible. Add to it a sense of urgency and you have a draft of your title. That's why you frequently see titles such as:
"Learn XYZ, in 5 Weeks for only $399, Offer Valid For 3 Days."
Sure, it seems very "salesy" but for some courses and their target audiences, it works very well. 
If you're targeting a more conservative audience, try speaking more to their "professional side." Tone down the narrative on how easy and cheap your course is (for the value you are giving) you push more on the value you provide and the "professional growth" angle. A simple example of such a title could be:
"XYZ is an essential tool in 2022, learn to use it efficiently."
It goes without saying that these are just some drafts to get your ideas brewing. Titles (along with images) are the main clickthrough rate influencers, so make sure to re-run your social media posts with various titles and keep track of what works best. 
9. Leverage Testimonials
Social proof is very powerful — not only on your course landing page, but also in your social media promotions. People do not want to take a course for the sake of just taking it, they want to achieve a particular goal and the course is just a means to get there. They want to learn how to use Photoshop, make a program in Python, land their dream job, or start freelancing. 
Identify what the goal is, and focus on getting testimonials that speak to that goal. You can post these on your own social media profile, and also promote them as ads on social media for your course.
If you are just starting and have no testimonials, try giving out a free course or a discounted one in exchange for a testimonial. Make sure to include the name, photo, and LinkedIn profile of the person giving you the testimonial. Having these small details will make the testimonials seem more credible because your audience can see the person is real.
Related: Social Proof: 10 Examples & Tips To Use Credibility In Marketing
10. Create a Community
People who take your course have similar interests, goals, and problems. Create a community where people will be able to discuss these issues and the various experiences that they had. This will give your audience a reason to stick around after they complete the modules.
You can take it a step further and have two groups. One group would be public, for anybody to join. This one will serve as the hallway where people can discuss their issues in that niche (and gives you an opportunity to promote your course).
The second group would be only available to those who completed the course. You could post more valuable content there — job offers, recent discoveries in the niche, and other bonuses. This group has already proven that they're ready to pay for your products, which creates a good opportunity to promote and upsell them on other learning products or more advanced courses you offer.
11. Use AI to repurpose content and generate social posts
It's important to create authentic and engaging content while maintaining a consistent brand image. ChatGPT can support you in this process by helping with content creation, audience engagement, and brand partnerships. Learn how to create social media content using ChatGPT.

Find the Right Social Media Strategy for Your Online Course
While experimenting with your online course promotion is a must, you need to concentrate on the methods that are a good fit for your topic and its potential audience. For example, if you have a course for accountants in their 40s, TikTok will probably not be the best place to start. On the other hand, if you have a course on how to take great TikTok videos, LinkedIn might not be the main lead driver for you. 
The important thing is to track all your promotion endeavors. Consider setting up a SubID or using a more sophisticated social media marketing tracking tool to see which efforts are working best. Because at the end of the day, you can only improve the things you can measure. And with social media, those incremental improvements can make a big difference!

---
This blog was originally published, May 2017 and was updated in July 2023 with recent advice and examples.