The Ultimate Webinar Email Flow Swipe Copy
In this free , you will learn:
Discover a webinar sales funnel to sell your online course.
Learn how to draw in potential customers and captivate them through an email series.
Increase conversions through a lead nurture strategy.
When you're preparing to launch a new online course, there are things that will make your life a heck of a lot easier to have prepared in advance.
When it comes to promoting and selling online courses (or any service online for that matter), email marketing is one of the most effective ways to generate sales. Having an email series template in your back pocket when getting ready to launch your course will essentially make your life stress-free when recruiting new people.
Use these templates as a shortcut for your webinar email launch series.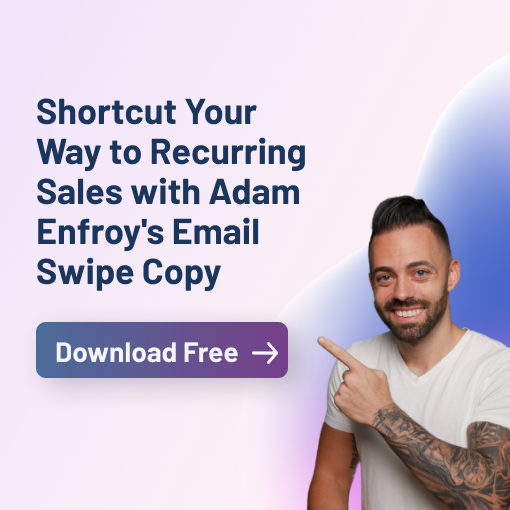 Read more about using these webinar emails here: The Best Webinar Emails to Generate Business (6 Templates!)