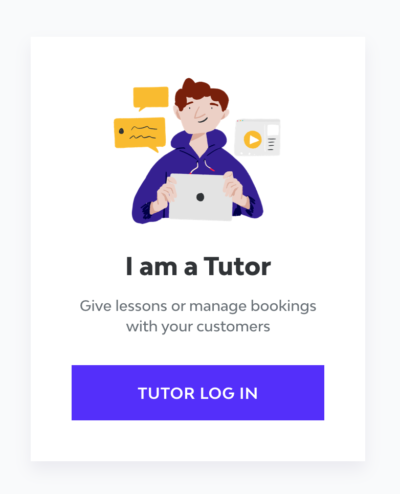 Enhancing tutor education and training through online courses
MyTutor is a fast-growing online tuition organization based in the UK, with a mission to offer life-changing tuition for all. Through their online network of high-quality tutors, pupils from all walks of life are provided consistent and tailored lessons, regardless of their location.
Their services support two groups: individual students looking to build their confidence and raise their grades, and schools looking to support multiple students in a similar way. To date, MyTutor has worked with over 450 schools, which broadly use the tuition to help students from disadvantaged backgrounds who wouldn't ordinarily be able to access private tuition.
MyTutor's tutors are talented undergraduates, with specialist subject knowledge and recent exam experience, handpicked from the UK's top universities. The organization looked at Thinkific Plus as a solution for creating an online training course platform for their tutor community, to help them develop their skills and deliver consistently brilliant tutorials.
Since launching their tutor academy on Thinkific Plus, MyTutor has seen reduced customer churn and increased tutor success.
QUICK STATS
15K+
TUTORS TRAINED
20%
INCREASE IN QUALITY CHECKS PASSED
9
COURSES
"Our mission at MyTutor makes us excited to get up and come to work every day. Our flexibility allows us to provide lessons that meet the hectic schedule of any family. Our tutors are a key part of our success and providing an online training academy was a critical step in meeting the expectations of our customers."Frederika Ofong, Tutor Quality Coordinator, MyTutor
Improving tutor quality to reduce customer churn
THE OPPORTUNITY
MyTutor's online tutor academy launched with the goal to improve overall tutor quality, in order to deliver valuable and consistent tuition to students.
Having recognized, through customer feedback and lesson monitoring, that there was some variance in lesson quality across different tutors, MyTutor looked to Thinkific Plus as a platform to develop easy to use training and education programs that suited the organization's style and needs. With invested tutor education, MyTutor aimed to achieve better retention, reduced customer churn, and an enhanced tutor standard.
"We made schools aware of our new tutor training academy because we guarantee to ensure our tutors will be trained to a certain standard. We received feedback from some of our school customers indicating they've noticed an improvement with quality, which is a win for everyone involved."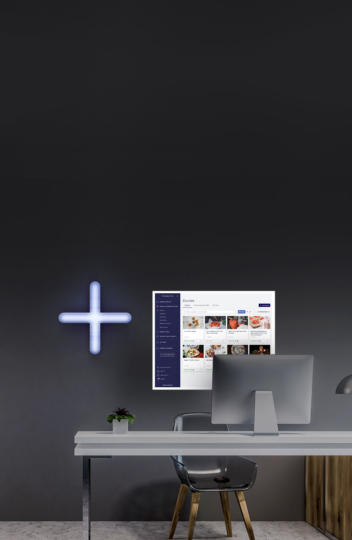 Selecting the best-fit online training platform
THINKIFIC PLUS AS THE SOLUTION
Before Thinkific Plus, MyTutor trialed written content in its first attempt with building a tutor education program. That content eventually found its way to Google Drive, hosting a tutor handbook with best practices and how-to guides, but they found there wasn't much engagement and it was difficult to track the impact.
That is when MyTutor moved to online training.
MyTutor chose Thinkific Plus to create their online tutor academy for a number of reasons. Most importantly, they needed a flexible platform to make quick, easy changes to course content, and the ability to query feedback from teachers and parents to continuously improve the training courses for the benefit of both tutors and pupils.
Training more tutors and increasing customer retention
BUSINESS GROWTH WITH THINKIFIC
Since initiating their online tutor academy eight months ago, MyTutor has trained more than 15,000 of their tutors in tutoring basics courses to enhance the overall tutor and pupil experience. As a result of online training, 20% more tutors pass lesson quality assurance checks, which are based on a framework designed by professional teachers.
Since investing in online education to enhance tutor quality, MyTutor have reduced customer churn and are able to continue their mission of offering quality one-to-one tuition with students to improve their life chances.
"Thinkific Plus is an easy-to-use, interactive platform with a lot of breadth to it. It's incredibly reliable and most importantly, it works for us. We've never run into issues and are happy with the choice of selecting Thinkific Plus for our learning management system."Frederika Ofong, Tutor Quality Coordinator, MyTutor
MyTutor's favourite Thinkific Plus features
Freely tracking tutor progress
THINKIFIC ANALYTICS
With Thinkific Plus's analytics functions, MyTutor has the ability to closely track tutors' progress and course completion rates, which are necessary to ensure tutor standards are being met. With the platform's reporting tool, MyTutor administrators are able to track daily, weekly, and monthly progress without worrying about reporting limits.
Easy content upload and edits
CONTENT MANAGEMENT
MyTutor consistently takes feedback from customers and teachers to improve engagement results and the overall experience for tutors and pupils. As a result, having the ability to make easy changes quickly, during testing phases of content development, was imperative to the organization when establishing their online tutor academy.
Transformative learning experiences
STUDENT EXPERIENCE
MyTutor's tutors enjoy having interactive content when undergoing online training. Since launching the online tutor academy, the organization found that quizzes drive additional engagement among their tutor community.