For entrepreneurs and brands alike, online communities are a brilliant way to level up your business. Creating an online community gives you the chance to connect with your audience, increase engagement, and build better brand loyalty.
Skip ahead to see the top online community examples.
Before you start creating an online community, it helps to know which types of online communities tend to be the most successful. Here are five types of online communities that might be a good fit, depending on your category of brand and audience.

5 types of successful online communities you need to know about
Online communities come in all shapes and sizes. You can shape your community depending on your aims, industry and how much input you want to have day-to-day. Take a look at these 5 types of online communities for ideas on all the different forms that online communities can take.
1. Brand communities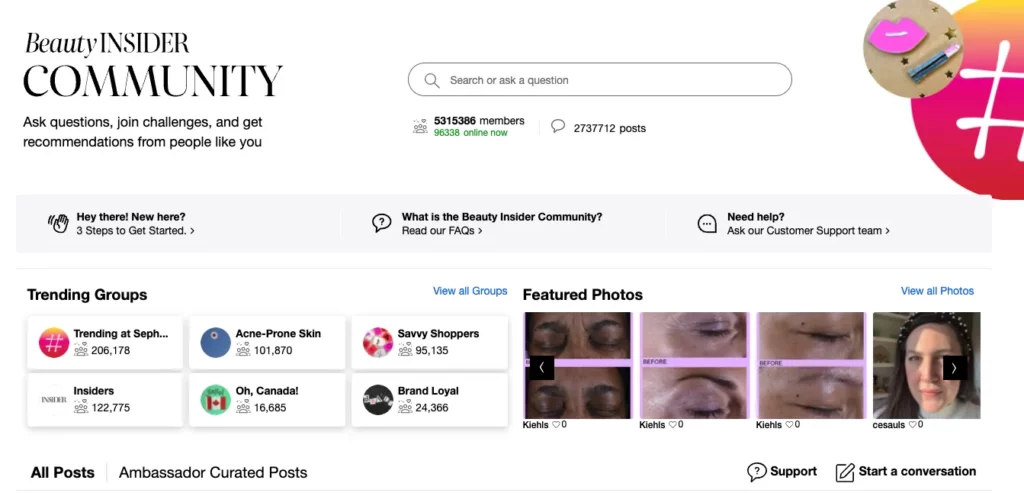 At the heart of any successful community is relationships. Brand communities are the ideal space for building a closer connection with your customers, while solidifying your authority in your industry. Use a brand community to encourage more engagement with your brand, including themed posts, competitions, and giveaways.
Brand communities put your brand front and center. This means they're the ideal space for fostering brand loyalty among your customers and generating buzz. 
2. Learning communities
If you're a course creator or knowledge-based entrepreneur, learning communities can be a really valuable type of online community for your brand. Learning communities provide a space for supporting your customers through their learning journey and enhancing the learning experience. 
In a learning community, you can share tips, resources, and research linked to your niche. Successful learning communities help to increase course completion rates and customer retention rates. They also connect learners to others in your academy, helping to make the learning process more dynamic, interactive, and fun.  

Related: It's Time to Tap Into Togetherness with Communities
3. Interest communities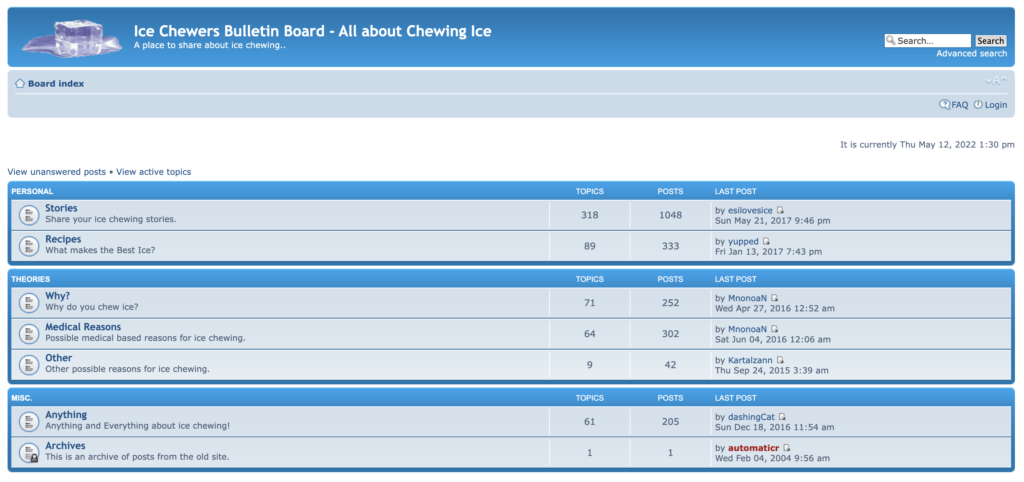 Online communities built on a single hobby or passion are known as interest communities. This type of online community is ideal for entrepreneurs with a specialized brand linked to a topic that people are truly passionate about. (Even if that passion is as niche as something like chewing ice.)
Interest communities are all about engaging content that encourages people to connect over their interest. Asking open-ended questions, hosting live sessions, and running polls are all great forms of engagement for these types of communities.
4. Fan communities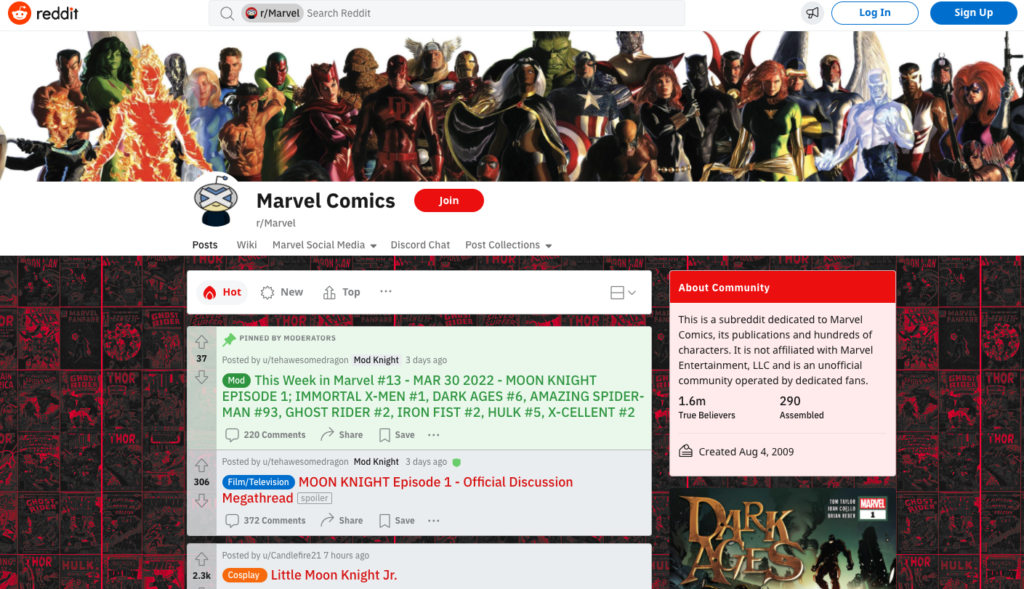 A type of community that's extra effective at encouraging engagement is fan communities.  Fan communities center on one key theme, bringing enthusiasts together into one space. Most fan communities are built around celebrities, TV shows, books, artists, or other types of entertainment. If someone has a passion — you can create a fan community around it. 
For brands, fan communities can be hugely effective for widening the scope of the parent brand and creating new opportunities for brand extensions. Think spin-off shows, fan merchandise, themed events, and more.
5. Communities of action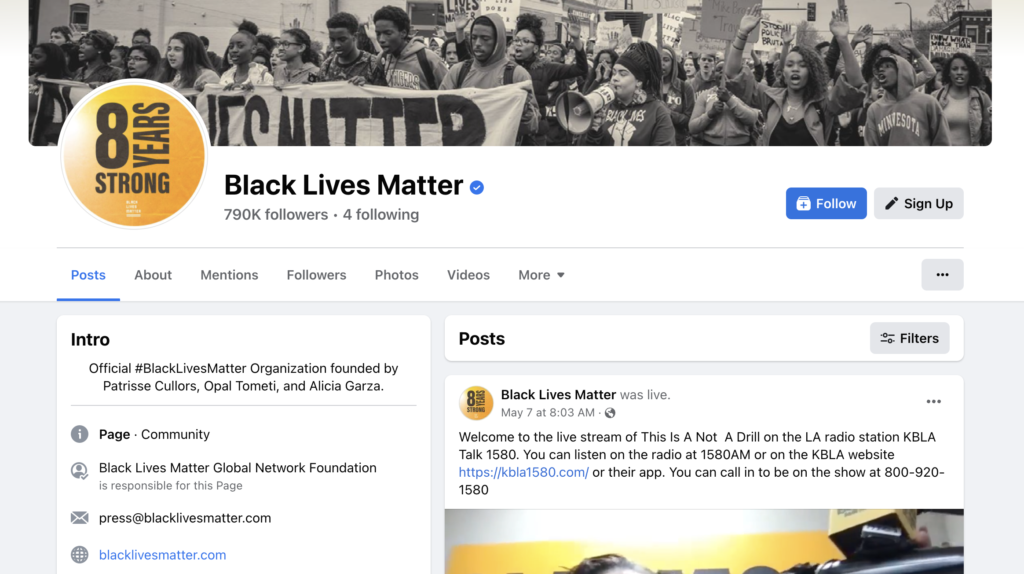 Unlike other types of online communities, communities of action have a strong mission statement that centers on making a difference. They provide a space for activists and experts to share knowledge, ideas, and events around a certain topic or cause. If your business has a social, political, or environmental focus — a community of action could be ideal for you.
---
Learn more about the different types of online communities and online community engagement ideas. Or read on for five extra successful online communities examples from entrepreneurs just like you.
5 successful online communities examples + tips on how to build your own
Ready to see some successful online communities in action? Here are five successful online communities examples to inspire you — including what they did well and tips you can use for building your own online community.
1. Brand community example: Nia Technique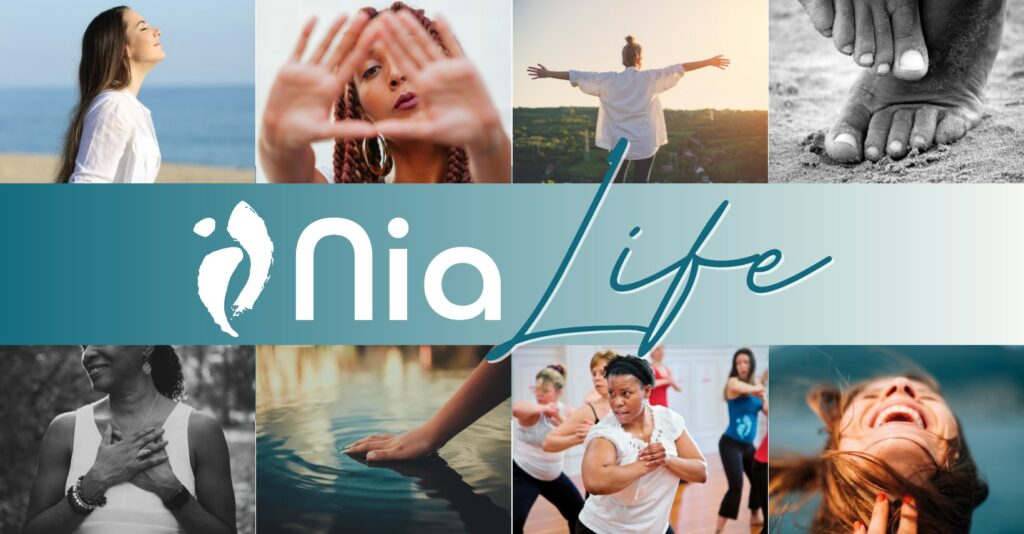 Christina Wolf, founder and COO of Nia Technique, realized the value of building a community around her brand early on in her entrepreneurial journey with Thinkific. Communities offered the perfect opportunity to drive student engagement among learners in the Nia Technique mind-body fitness academy.
Here's what Christina says:
Communities help our course participants stay connected with each other and their instructors in real time and build relationships with one another across the globe. These personal relationships help our students get more out of their online training experience and engage more deeply with our brand.

I'm grateful for Thinkific's ongoing commitment to listening to its course creators and making the Community experience even better with new features and benefits.CHRISTINA MAE WOLF, COO, NIA TECHNIQUE
Nia Technique uses online communities to keep the conversation going outside of her course academy. By introducing the community to new students as soon as they sign up for a course, Christina has successfully put the brand community at the heart of the learning experience. 
How Nia Technique built their successful online community
Nia Technique uses a range of community engagement techniques to encourage more involvement in their online community. They've enlisted the help of their Nia Trainers to contribute to the community and act as community moderators.
This brand's highly effective community engagement tactics include:
Adding a "go to your community" call to action (CTA) in their student welcome email

Encouraging new members to introduce themselves in the community

Hosting live sessions for community members

Creating a trainer guide with recommendations for how to post in the communities
➡️ Build explosive growth & revenue with community + 3 bonus cheat sheets
Want more business tips to unblock you? Sign up for the newsletter here.
Choosing the right platform 
To build its successful online community, Nia Technique started out by using Facebook. Now, they've shifted their community to Thinkific's Communities platform to bring course creation, course management, and their community all together into one place.
Choosing the right platform has been key for Nia Technique, helping them to:
Simplify admin for the community

Make it easier to connect trainers and students

Help students who don't have a Facebook account to connect with the community
Having transitioned their strong community off Facebook and onto Thinkific Communities, Christina and her team have now streamlined their community management, bringing everything together onto one integrated platform. 
Key takeaways for this online community example
Publicize your community:

Encourage engagement with your online community from day one when students sign up for a course.

Create clear community guidelines:

Help students and trainers know what to post and how to post with a community guide.

Thinkific Communities makes it simple:

Bring your course content and community together for easier community management and admin. 
2. Learning community example: Layla Martin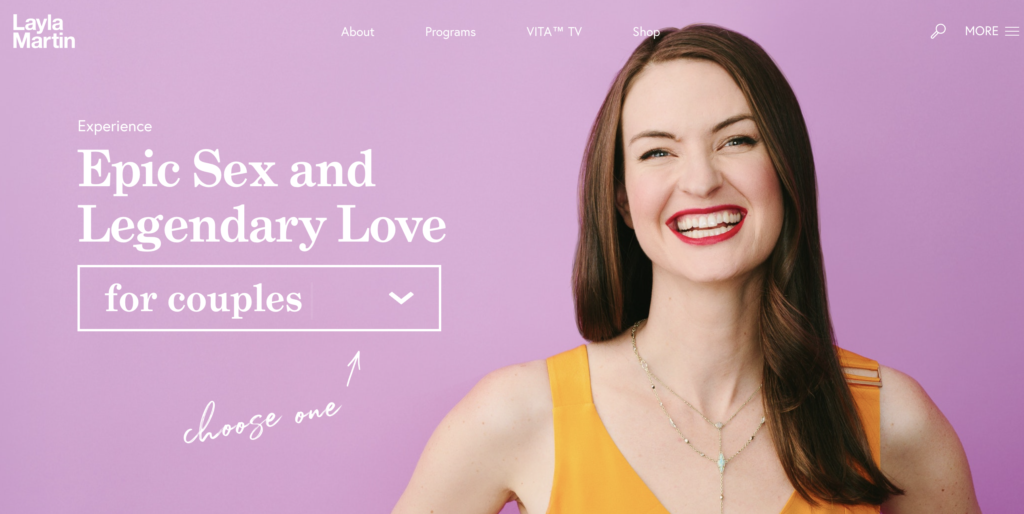 Layla Martin is an example of a brand that uses their community really creatively. This sexual wellness brand believes that their courses are about personal transformation and a strong community is crucial for helping to guide learners through the content and improve the learning journey. 
The Layla Marin learning community is a supportive space that champions openness and reflection, offering students an extra level of insight into their own learning experience that they wouldn't otherwise have. A learning community allows Layla Martin to offer students a holistic learning experience that encourages individual growth.
How Layla Martin built their successful online community
Everyone enrolled in a Layla Martin course is auto-enrolled in a community too. This means that every student feels a part of something bigger when they join the brand's academy. Students are encouraged to engage with the community regularly and use it as part of their learning.
Layla Martin's community managers encourage engagement through techniques including:
Asking students to share their internal process as they progress through the course

Encouraging feedback on the course content

Getting students to describe course content in their own words

Generating feedback and community learning opportunities
This strategy means that Layla Martin's learning community is at the center of their academy, improving the experience for students and encouraging repeat customers. 
Using creative community engagement techniques
Layla Martin used a range of community engagement techniques to build their online community in the early days. Here are some of the things that helped it become the community it is today:
Always asking open-ended questions

Starting discussions on controversial topics to generate more engagement

Replying to any and all comments

Producing clear community guidelines 

Not using the space for self-promotion

Providing students with content that goes beyond the course
Creating a supportive environment
One of the things that makes this online community example successful is the support that students receive within the learning community. Layla Martin's community is built on the belief that humans don't like to be alone; we inherently search for like-minded people with similar goals and interests.
This plays out in their community strategy, including:
Putting community front and center in the learning experience

Encouraging learners to buy into each other's personal transformations

Using community discussions to inform and shape course content
Hot tip: Community conversations can influence your content strategy. The conversations within your community reveal the topics that interest learners and what they want to learn more about. Listen to this feedback and use it to shape your course content and community engagement.
Key takeaways for this online community example
Make community part of the learning experience:

Encourage students to post about their learning experience, apply what they've learnt, and ask for feedback from peers. 

Focus on your community ethos:

Prioritize making your community a supportive, nurturing space that enhances student engagement with your course content.

Listen to feedback:

Pay attention to what your students are saying about your course content and what they're discussing in your community to shape your content strategy.
3. Interest community example: Balanced Runner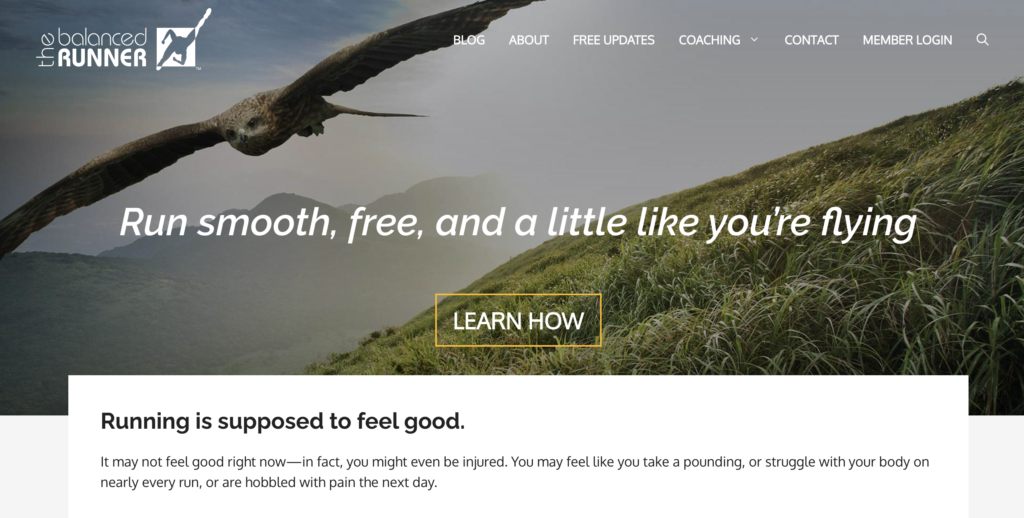 Running expert Jae Gruenke is the entrepreneur behind Balanced Runner, a brand that helps runners relieve pain and improve their performance. Balanced Runner's online community is extremely active thanks to Jae's hands-on approach. This interest community brings together running enthusiasts in one place, with expert Jae at the center as the primary thought leader.
How Balanced Runner built their successful online community
When you're first starting out with an online community, it can be tough to remember to stay active in the community space. Jae credits engagement routines with helping her grow her community and build a loyal following.
Engagement routines can include:
Creating a plan for posting every day

Setting aside at least 20 minutes per day for engagement

Asking questions for your community to answer 

Sharing and reposting members' content
It's essential to make community engagement a habit when you're first building your online community. This is especially important for solo entrepreneurs, who might not have a team of moderators on hand to help.
Active input from the face of the brand
Active engagement from your brand's founder can also be critical for maintaining a healthy and thriving community. While some brands might be built on a topic or cause, some brands are centered on one individual. In these instances, your members want to hear from you.
The Balanced Runner is one example of this type of online community. Students' brand loyalty is built on their love of the brand's founder, Jae.
If this matches your business model, try these tips:
Send personalized, thoughtful introduction emails to students

Post consistently to encourage engagement

Set monthly challenges for your members

Share your experience, expertise, and stories in the community

Offer one-to-one mentorship calls 
Key takeaways for this online community example
Set routines for regular engagement:

When you're starting out with your online community, set a routine for checking in with community members and responding to comments to make sure you're active regularly.

Give students what they want:

Community moderators can be really helpful for day-to-day tasks, but if your students are eager to hear from the brand founder, make sure you build this into your community engagement strategy.

Be encouraging:

Remember that your members are real people. Make sure all engagement is encouraging, constructive and genuinely helpful to your students.

 
4. Fan community example: Bachelor Data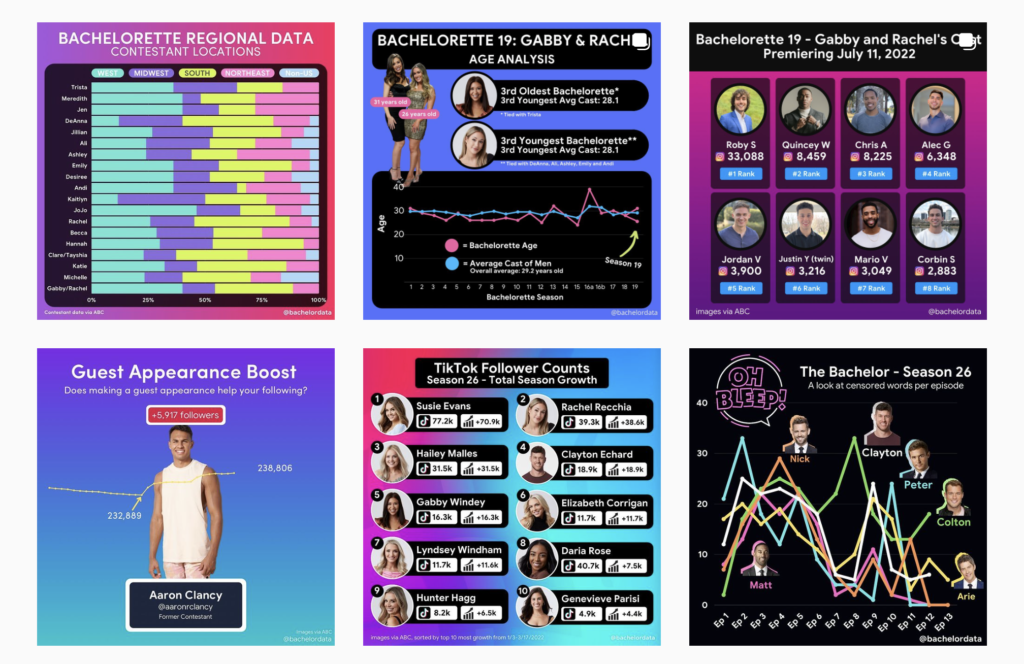 Suzana Somers built her wildly successful online community around one specific theme: the TV show The Bachelor. This niche allowed her to create a fan community that brought together lovers of The Bachelor and people with a strong interest in data analysis. Starting with a successful online community, Suzana was then able to monetize her brand and create her Bachelor Data course academy with Thinkific. 
How Bachelor Data built their successful online community
If you're starting a fan community to compliment your brand, you need to put your fans first. Follow what they're talking about, what they're sharing, and the questions that are creating a stir as a way to build your community. 
Here are some of the ways that Bachelor Data used this method to grow:
Using visually-interesting, shareable content to increase engagement

Asking audiences what they want to learn more about

Getting direct feedback from learners on course content
For any online community, success lies in your ability to give your customers and members what they want — whether that's themes, types of content, challenges, or anything else. When it comes to fan communities, this is especially important.
Engaging with current events and issues
A key aspect of the Bachelor Data business model that allowed them to grow was their engagement with current events and issues. Bachelor Data used their platform to comment on diversity, inclusion, and representation in The Bachelor and across wider popular culture.
Using current events to shape your community engagement can include:
Asking community questions about trending topics in the news

Engaging with publications, podcasters, and brands on key issues

Inviting guest speakers to weigh in on debates
By encouraging respectful debate and engagement around current issues, you can drive engagement in your community and make your brand more relevant. Stay flexible and keep your ear to the ground so you can keep up-to-date with key discussions surrounding your industry.
Key takeaways for this online community example
Make content visual:

Photos, graphics, and video tend to get more engagement on social media than other types of content. Use this to your advantage when creating content for your community.

Have a flexible engagement strategy:

Respond to the interests of your community members and current events when shaping your community strategy to drive engagement.

Don't overthink it:

Building a successful online community doesn't have to be difficult — if you can keep your community members front and center in everything you do, you can grow your online community organically.
Learn more about how Bachelor Data started a successful online course business from scratch with this full case study.
5. Community of Action example: Earth Activist Training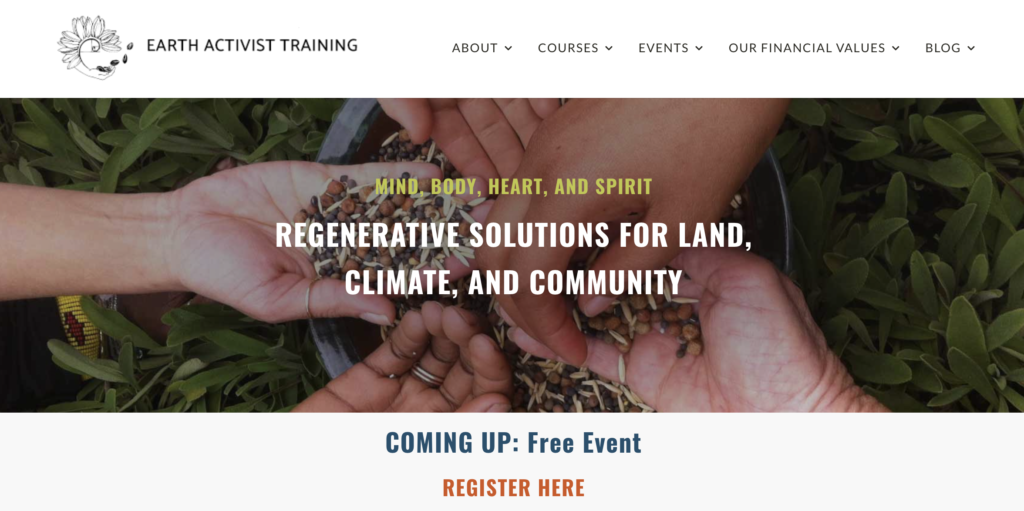 A community-focused brand, Earth Activist Training built its online community around activism and environmentalism. Founded by business partners Starhawk and Penny Livingston-Stark, the academy teaches permaculture design grounded in spirituality. Today, they have over 1,500 enrollees and a hugely successful and committed online community.
How Earth Activist Training built their successful online community
Depending on your industry, a community of action can be a great way to bring customers together around a common cause. Earth Activist Training grew their online community with a focus on organizing around climate change, anti-racism, and social justice, as well as environmental issues.
Here are some of the ways they built their community of action:
Creating a clear mission statement

Publicizing their community values and aims

Collaborating with experts in their niche 
These methods help Earth Activist Training create a community built on collective goals, helping members to learn more about topics, ask questions, and engage with activist opportunities.
Using community for live learning opportunities
Where Earth Activist Training have really excelled in building their online community is through their use of live learning opportunities. As their academy is focused on a very practical topic — permaculture design — it is really suited to live learning.
The brand uses live learning to encourage more engagement in their community, hook new learners, and bring knowledge and opportunities to existing community members. This adds genuine value to their community offering, giving people a reason to stick around.
Earth Activist Training use a range of live learning methods including:
Hosting live events with guest speakers

Offering free how-to classes and live tutorials

Setting regular Zoom meetings with community members
Live learning is integral to the Earth Activist Training online community and they provide the brand with the opportunity to bring course content, live training, and live spiritual rituals closer to their community members.
Key takeaways for this online community example
Create a mission statement:

To help unite your community members around a common goal, write a mission statement to clarify your aims and expectations for your online community.

Offer live learning opportunities:

If your niche or industry is especially suited to live sessions, consider hosting live events as a method to engage community members.

Collaborate with experts:

Add extra value to your community by inviting guests to contribute to your community, including live events, tutorials and Ask-Me-Anything sessions.
Read More: Learn about Thinkific Communities features here.
Use these successful online communities examples to inspire your own brand community
If you're building a brand, it's a good idea to start thinking about your online community now. An online community is a hugely effective way to boost customer loyalty and get more people talking about your brand and engaging with it. 
Use these successful online communities examples to inspire you and help you shape your own community. While every community is different, these examples can give you the push you need to get started.
To build your own online community, sign up for Thinkific today to start using Thinkific Communities.