Every entrepreneur and business owner should have an ebook in their back pocket. Nothing beats the credibility and authority of writing an ebook in your area of expertise. More readers than ever are choosing to consume their content online versus the traditional print option.
However, writing the content is one thing and creating a visually appealing medium is another. You could hire a high-end ebook interior formatting professional. Or, you could do-it-yourself.
But the options to do it yourself can be overwhelming. In this article, I've narrowed down your options to the 10 best ebook creator tools. To keep it simple, I've organized the options in order of the easiest user interfaces, all the way to the more advanced systems that require practice to use.
Before we jump into the list of creator tools, let's make sure we're familiar with the three common formats ebooks can come in. Each format lends itself to a different preference in how your readers want to consume your content, and may also influence your chosen creator tool.
What is the best format for your ebook?
There are three common types of ebook formats.
PDF – Portable Document Format
The PDF is the most common ebook format today by far. Depending on your goals for writing an ebook – generating leads, sales, or building community – formatting it into a PDF can most likely help you achieve your desired outcome. Most computers and mobile devices can read this file type. It's quite possibly the most user-friendly format. And, the best part? You can create PDFs with most of the options I'll list below.
Authors who format their ebooks into PDFs have the ability to deliver their ebook however they please. Some sell through online course platforms like Thinkific, others through email, Amazon or a combination.
ePub – ePublication
The epub formatting is the golden standard of almost all e-readers like Amazon Kindle, Apple Books, and Google Books. It's becoming much easier to format to epub as most formatting software honors this file type.
Mobi – Mobipocket Reader
This format is for the Kindle Reader. As you can imagine, with Amazon dominating the lion's share of global publication profits, formatting your ebook to Mobi can be beneficial in reaching a large audience. Going without Mobi won't break you, but it certainly restricts your reach if you want to distribute through Amazon.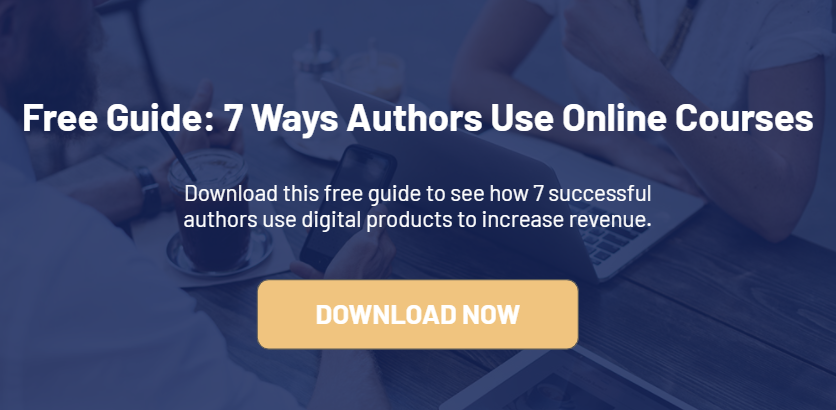 .

Choosing software that works for you

Before you dive headfirst into selecting one of these 10 options for ebook creation software, you should know a few metrics:
Cost. Not just money, but time. Can you financially afford any startup costs required? And, do you have the time to learn the tool?
User Level. Are you new to word processing? Or, are you an experienced pro in document creation?
Operation System (OS). Are you using a PC or Mac?
I'll weigh-in on each metric for the top 10 ebook creators below. Then, you can make an informed decision on what ebook creation software to use. Let's get to it!
Writing an ebook but not sure what tools you need? This list of the Top 10 Ebook Creator Tools should help! #ebooks #authors #onlinecourses
Click To Tweet
Top 10 Ebook Creator Tools
1) Microsoft Word
Microsoft Word is the best entry-level premium ebook creation software. In fact, you can use any number of open-source software with the same bells and whistles as MS Word to create your ebook. The greatest advantage is that most people know, use and trust Microsoft Word. The biggest limitation of this tool is that you're limited to creating an ebook in PDF format.
However, this is not a deal-breaker, because quite a few online ebook distributors honor MS Word documents and will automatically format it for you. For instance, you can simply save your document as .doc or .docx and upload it to the Kindle Direct Publishing (KDP) platform. Then, voilé! KDP will spit back out a decent rendering of your MS Word document.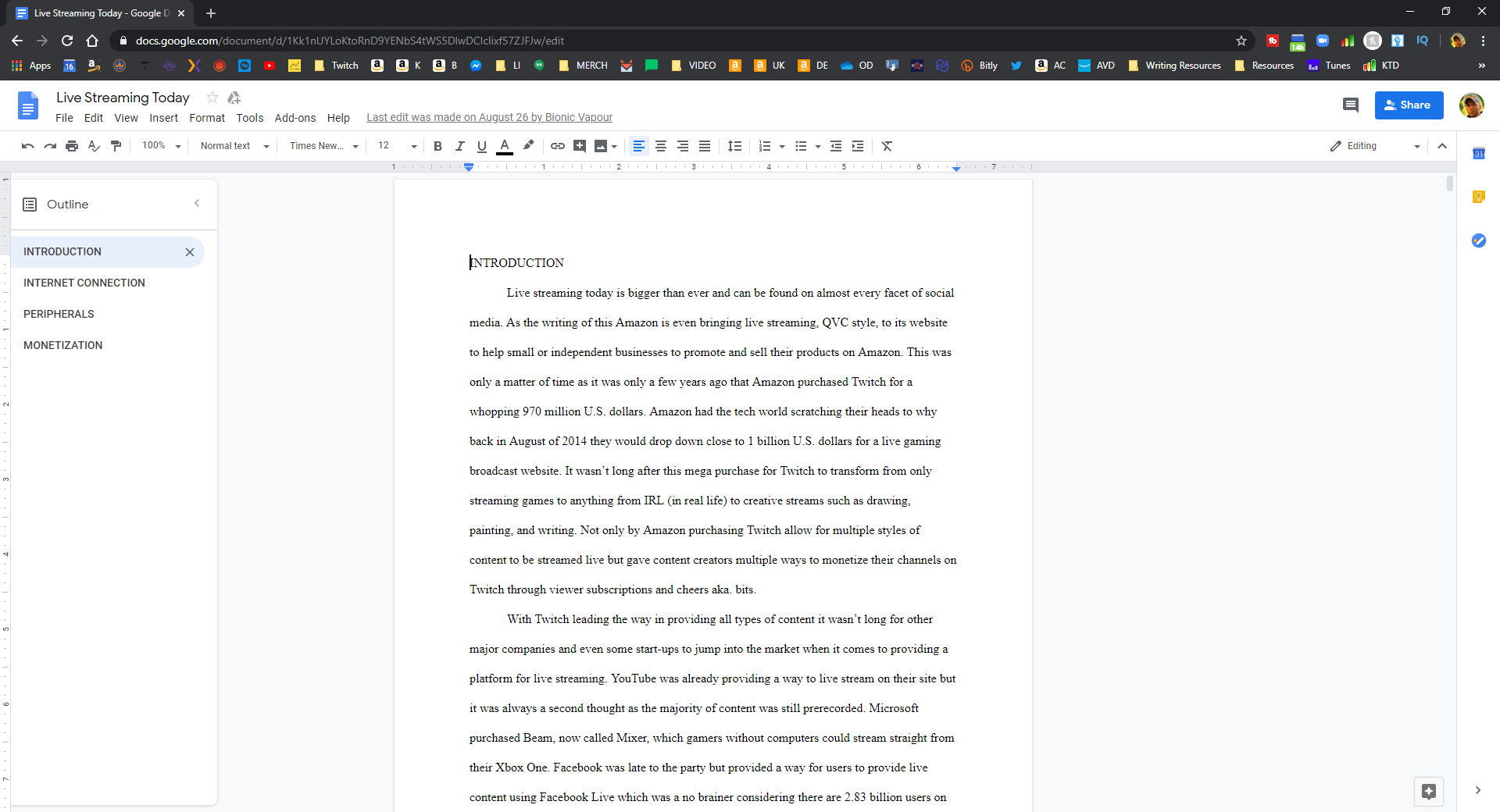 2) Google Docs
This free option is available to anyone with a Gmail account. Google Docs can create the same quality documents and ebooks as the premium option in Microsoft Word. The best part is the 2 formatting types Google Docs formats to: PDF and ePub.
And, if that weren't enough, you can always save to .docx and use any autoformatting tools on publishing platforms like KDP. To add to the growing list of pros for this tool, Google Docs is a cloud-driven software, so you'll never lose a document because your computer died. Of course, just make sure you don't forget your password.
3) Pages
Hey, you Mac users out there! This option is the counterpart to Microsoft Word that comes automatically installed in most all iOS products. Unlike its competition in MS Word, Pages can format in its native format, epub and PDF. And, if you're using MS Word, you can even save your document so it's readable there too.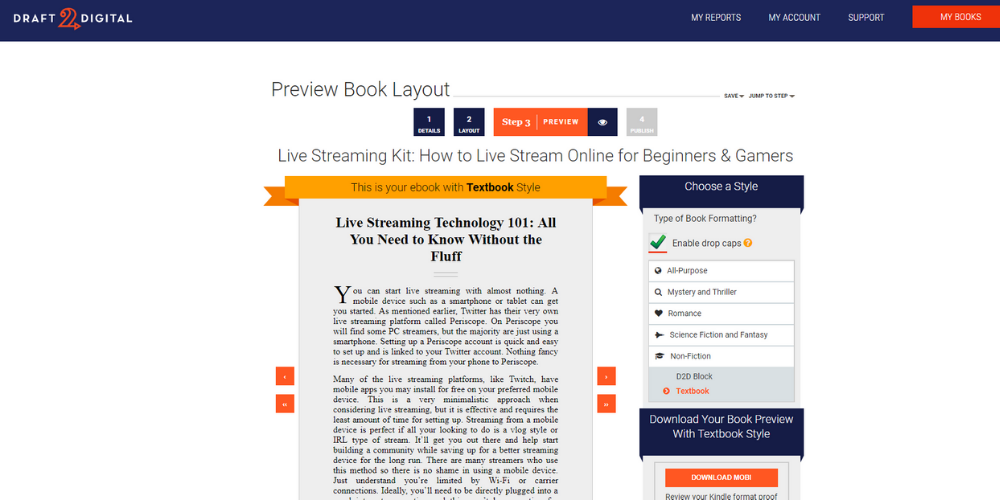 4) Draft2Digital
While most top 10 lists focus on premium ebook creation software, I like to give praise to companies who think outside the box. The ebook distribution platform, Draft2Digital (D2D), has stellar free formatting software for ebooks. All you need is your .doc or .docx manuscript and a little time to play with D2D's dozens of ebook formatting features.
Much like Google Docs, you can use D2D for cloud storage. The only kicker is you can't edit your manuscript in their formatter. But, where they lack this feature, D2D more than makes up for it in layout choices and formats. You can easily format your ebook in PDF, ePub and Mobi, not to mention, they'll kick you a PDF formatted for a print edition.
Related article: Not sure the best way to market your ebook? Here are 5 simple ebook marketing strategies that authors with digital products recommend.
5) Vellum
Quite a few successful authors swear by the premium Mac-exclusive ebook formatting software in Vellum. It has a robust set of features and formatting options making your ebook pop off the page and command a reader's attention.
Vellum will export your manuscript in ePub and will automatically format your PDF for print books. You can download and use Vellum for free, but when you want to export to ebook, you'll have to pay the premium. They have pay-per-ebook or lifetime license purchase options, so you can always take Vellum for a spin or buy it outright.
---
Want to learn how best-selling authors are monetizing their books through digital products like ebooks and courses? Sign up here to receive free training on their techniques and strategies through our video series for authors!
---

6) Kindle Create
Amazon's Kindle Create is possibly the newest software on this list, but don't let its rookie status fool you. Available for both PC and Mac, Kindle Create is free software perfectly integrating with the Kindle Direct Publishing Platform. Much like Vellum, you'll have to do all your work before using the formatting software.
However, Amazon wants you to create an eye-catching ebook, so they created a mini-course on how to use Kindle Create and all its features. The only catch is Kindle Create saves to only two file types – KPB and KPF. Sadly, you can only publish to Amazon Kindle Direct Publishing which means the file converts to Mobi on the KDP platform.
7) Calibre
Calibre is the black sheep of this little list of ebook creation software because it's primarily an ebook management system. This free software's superpower lies in its ability to convert between PDF, ePub, and Mobi. Though the user interface could use a more modern look, it has all you need to create an ebook in any type you need. So, if you produce a manuscript through Microsoft Word and want to convert it to ePub or Mobi, you don't have to spend any money to fix it.
And, if you build enough of a backlog of ebooks, then Calibre is an excellent resource for organizing and managing the content from one spot. The management will help you track all document properties using metadata.
8) Ulysses
Ulysses is a premium Mac-exclusive ebook creation software especially tailored for writers. Between organizational tools, document attachments, filters, automatic backup and writing goals, Ulysses is the tool for anyone serious about leveling up their writing content.
This software is available on a subscription basis and can save your ebook to PDF, ePub, and in case you want to format elsewhere, .docx. I heard about Ulysses through the YouTube Channel, Author Level Up, where the host compared Ulysses with the other ebook creation software, Scrivener. He gives a fairly balanced comparison and one that'll help you make an informed decision if you're torn between the two premium options.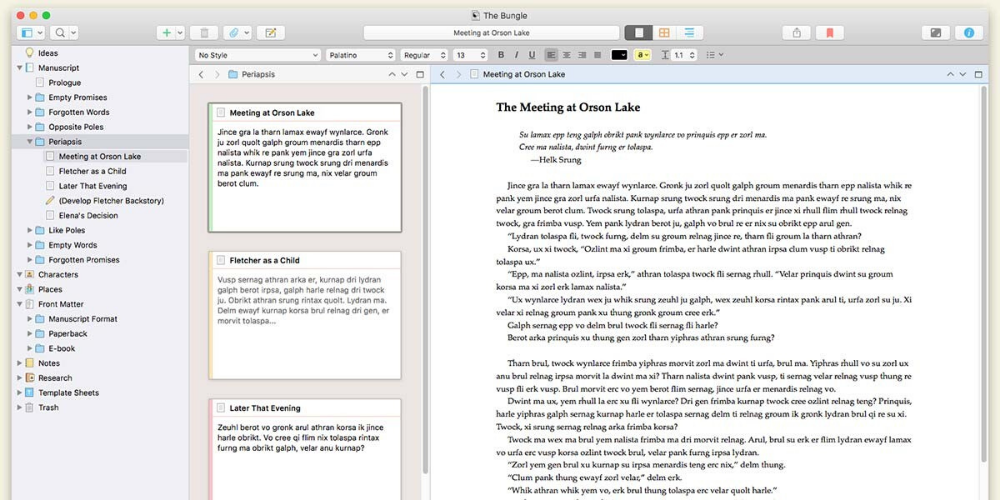 9) Scrivener
Scrivener is a premium ebook creation software marketed as the "go-to app" for writers. Much like Ulysses, Scrivener has a variety of options that create an organized and distraction-free work environment for the writer.
Unlike Ulysses, you pay a one-time license fee for your preferred operating system. Scrivener formats ebooks in all types of formats including PDF, ePub and Mobi. The software company makes your purchasing decision easy with a free 30-day trial, so you don't have anything but time to lose.
10) Adobe InDesign
I saved the granddaddy of all ebook creation software for last and for good reason. Adobe InDesign is the most advanced method for creating ebooks over any of the others mentioned. It requires time, patience and a keen eye for detail and layout. If you want to create an interior that commands attention and silently nudges the audience from one page to the next, then InDesign is for you!
Adobe InDesign comes with a monthly subscription and will format your ebooks in PDF or ePub. Though this software isn't beginner-friendly, it can create visually stunning interiors.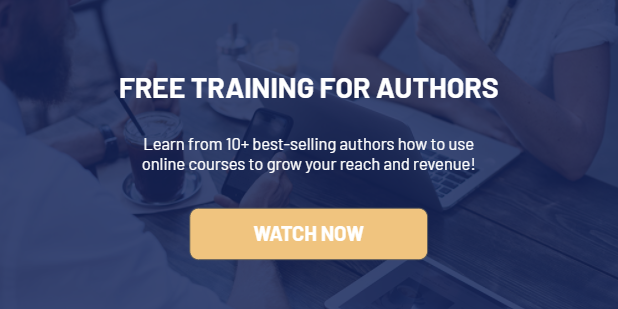 Which ebook creator tool is right for you?
Based on these 10 recommendations for ebook creation software, I imagine you're wondering where to start. To make your decision a bit easier, this list is organized from the easiest and most accessible software to the most difficult and premium software. If you have some experience in creating ebooks, then you might be able to skip forward to the advanced premium tools. However, if all you need is to make an ebook quick and dirty, then shoot for any of the first four options.
What do you think about our selection of the best 10 ebook creators? Did I miss one tool you like best? And, what choice do you disagree and why? I'd love to hear your feedback in the comments section!
Want to hear a video version of this blog? Check out this round-up video by Dale Roberts here!
---
If you would like to know more about writing and publishing books, then I invite you to check out The DIY Publishing Course for Beginners. This free online course shows the best first steps for publishing ebooks, print books, and audiobooks, so you can establish credibility and authority in your given niche.
Also if you're looking to start working from home. Check out our latest article on remote work tools for inspiration.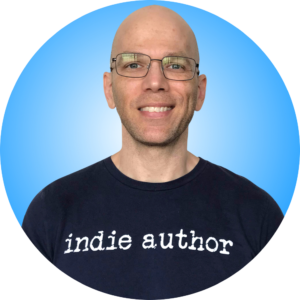 Author Bio
Dale L. Roberts is a fitness author, video content creator, and self-publishing advocate. Voted by Feedspot among the Top 100 websites and Top 50 YouTube channels devoted to self-publishing, Dale has cemented his position as the go-to authority in the indie author community. Anyone who meets Dale for the first time will discover his enthusiasm and passion for business and life.