Looking for some tools to help grow your online business? After reaching out to our community of entrepreneurs and online course creators, we've compiled this list of more than 40 online business tools and software – from social media marketing, communication, project management, webinars, outsourcing, graphic design, landing pages, email marketing, and more. Enjoy!
---
A carpenter is only as good as his tools, and the same is true for online business owners. Fortunately, we live in an age where anyone with a laptop and an internet connection can build a business, as long as they have the right tools to do so.
After reaching out to our community of entrepreneurs and online course creators, we've put together a list of the most popular resources and software tools that they're using to build and manage their online businesses.
We've organized these recommendations into specific categories (such as social media marketing, email marketing, project management, etc.) to help you easily find the type of tool you're looking for.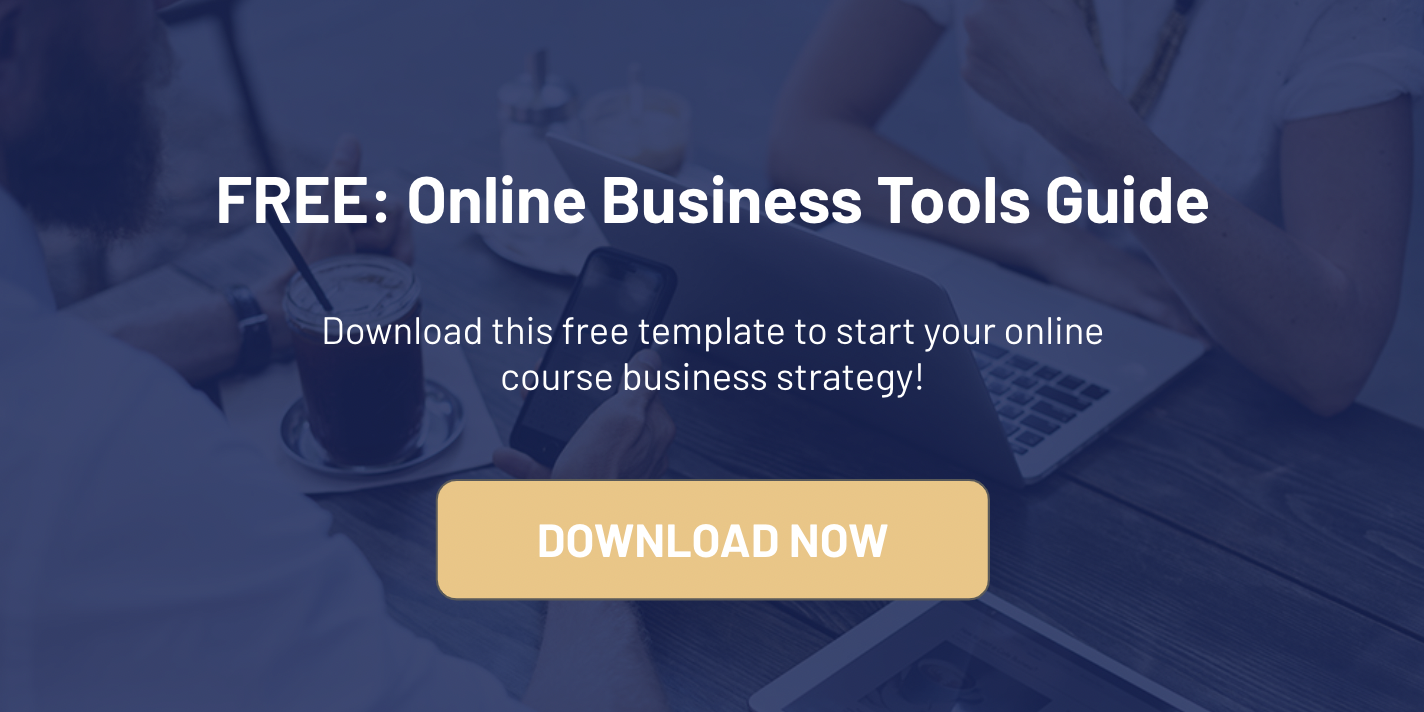 Social Media Marketing & Management
Your target audience is spending a lot of time on social media, which means that you should be too. But growing your following, scheduling your posts, and managing your accounts can get pretty time consuming if you're doing it all manually. Here are some social media marketing tools to help you execute your social media strategy with ease:
Hootsuite
Hootsuite makes it super easy to manage all of your social media accounts from a single dashboard. They also allow you to schedule posts to multiple accounts, including Facebook, Twitter, Instagram, and LinkedIn. They also provide real-time analytics to help you spot trends and see how your content is performing.
Later
Later is our favorite tool for planning and scheduled visual content for Instagram, Facebook, Twitter, and Pinterest. If you're serious about sharing visual content on social media, this is a real contender.
Edgar
Edgar is a great tool for sharing evergreen content on social media. Everything you publish with Edgar is stored in an organized library and arranged into categories. From there, you create a schedule that tells Edgar when to publish from each category. When all your new content in a category has been shared, it will start recycling older updates.
CoSchedule
CoSchedule allows users to build out their entire marketing strategy from one master calendar, collaborate with their teams, and streamline their entire execution process in one place. It's a complete marketing engine for your blog posts as well, allowing you to advance-schedule tweets and social posts promoting your content as you're publishing your post. It's also is a great tool to collaborate over your entire content schedule with your team.
Buffer
Buffer allows you to quickly and easily schedule posts for all of your social accounts. Buffer will publish them automatically, according to the posting schedule you put in place. You can customize your posts for each network, share posts to multiple profiles at once, and analyze the performance of your posts across all your social networks.
Missinglettr
Missinglettr creates strategic, automated social media campaigns that drive traffic for an entire year. Leaving you to focus on what's really important. With AI at its core, this is platform should absolutely be on your short list of social media marketing tools.
The Top 40+ Online Business Tools Used by Entrepreneurs
Click To Tweet
Graphic Design
Unless you're an experienced designer, graphic design is not something you should try to do yourself. Here are some of our favorite websites for creating beautiful graphics, logos, and more:
Canva
Canva is great for creating graphics that can be shared on social media – from Instagram images to Facebook or Twitter banners, and more. There are plenty of templates, styles, fonts and background images to choose from.
99 Designs
99 Designs is a marketplace with thousands of highly skilled freelance graphic designers. When you submit a design task, dozens of designers compete for your business by submitting their work to you. You only pay for the one you like the best.
Penji
Penji offers unlimited graphic design help for a flat monthly fee. Unlimited revision requests, fast turnaround times, and no contracts. A great solution for content creators, bloggers, startups, and agencies with regular graphic design needs on a tight budget.
Outsourcing
Want to hire a freelancer for a one-time or even ongoing task that you don't want to do yourself? Here are some websites where you can find highly skilled freelancers and virtual assistants to get the job done for you.
Fiverr
Working on a tight budget? Check out Fiverr, where you can outsource thousands of different tasks to freelancers from all over the world, starting at just $5 per gig.
Upwork
Formed by the merger of Elance and oDesk, Upwork connects you with highly skilled freelance writers, programmers, web designers, and more from all over the world. Start by posting a job, Upwork will analyze your needs, and then send you a shortlist of likely candidates. You can also search the site for talent, and freelancers can view your job and submit proposals too.
Virtual Staff Finder
If you're looking for a high-quality virtual assistant (VA), Virtual Staff Finder is the best and quickest headhunter service on the web. They'll help you create your job description and select their best candidates for you to interview for the job.
Rev
Rev is a quick and simple-to-use transcription service that you can use for transcribing audio and video files, video captions and subtitles, and translations. They're competitively priced, impressively accurate, and have a super fast turn around time.
Landing Pages & Email List Building
Need a slick sales page for your product, service, or online course? Or perhaps just a simple landing page to capture the email addresses of potential customers? Unless you're an experienced web designer, don't bother trying to build these pages from scratch. The following companies have plenty of proven templates to choose from:
Leadpages
Leadpages is a great tool for creating high-quality landing pages quickly and easily. You can create landing pages using any of the 70+ customizable templates and deploy them on any platform including WordPress and non-WordPress websites, and even Facebook. You can do your own testing with the A/B split-test feature and conversion rate stats and analytics.
Thrive Themes
If you're using a WordPress website then using Thrive Themes is a great option. Thrive Themes are conversion focused WordPress themes and plugins to make your entire website convert more of your visitors into subscribers and customers.
Unbounce
Definitely one of the landing page builders with over 250 million conversions tracked, Unbounce has helped marketers and digital agencies increase website and campaign conversions. Their landing page builder is great for reducing turnaround time and converting more traffic.
Instapage
Instapage another fantastic landing page tool. Take inspiration from hundreds of industry-specific templates, start from scratch, or import your own templates. They offer 100% design customization, great customer support, advanced analytics dashboards, easy A/B testing, and enterprise-grade security.
Sumo
Sumo is a suite of free tools that can be used to grow your website's traffic. They're easy to install, work on any website, and great for creating popups and opt-in forms to collect email addresses from your website or blog.
The Top 40+ Online Business Tools Used by Entrepreneurs
Click To Tweet
Email Marketing & CRM
You've likely heard it before, but we'll say it again. The most valuable asset you have in your online business is your email list. Without exception, growing and building a relationship with your email list of potential and existing customers is vital to your success. Here are some of our favorite email service providers and customer relationship management (CRM) platforms:
ConvertKit
ConvertKit makes managing your email list and setting up autoresponders super easy and user-friendly. They make it easy to segment your email subscribers into groups so that they get content specific to their individual needs. Trusted by over 13,000 professional bloggers, they're quickly becoming a top choice for content creators and online entrepreneurs.
MailChimp
MailChimp is a great starting point for building your email list. They've good some great marketing automation tools and aren't too difficult to learn how to use either. They have enough powerful features to be used by Fortune 500 companies, at a price point that works for anyone.
Aweber
Looking for affordable and easy to use email marketing and autoresponder tools? Aweber is another great choice. Set up autoresponder emails to automate your email marketing, stay top of mind with one-time broadcast emails, and save time with 700+ mobile responsive email and sign up form templates.
ActiveCampaign
We often refer to ActiveCampaign as the middle ground between a standard email service provider (ESP) and a robust customer relationship management (CRM) tool. Basically, it's powerful AND easy to use (a rare combo!). You can use it for integrated email marketing, marketing automation, and small business CRM.
Infusionsoft
Infusionsoft is a powerful, integrated sales and marketing software solution that combines CRM, marketing automation, e-commerce, and payments solutions with a vibrant marketplace of apps, integrations, and partners. Definitely not for beginners (there's a bit of a learning curve!), but once you're up and running there are plenty of powerful features and capabilities that you can take advantage of.
Project Management & File Sharing
Whether you're managing a project internally with multiple team members, or externally with a client, without a project management tool, you can quickly drop balls and miss deadlines – not cool! Here are some great tools for managing your projects and sharing files with team members and collaborators:
Trello
Trello is a collaboration tool that organizes your projects into boards. In one glance, Trello tells you what's being worked on, who's working on what, and where something is in a process. Trello's boards, lists, and cards enable you to organize and prioritize your projects in a fun, flexible and rewarding way. It's incredibly easy to use and accessible on any device.
Asana
Asana is another popular project management software. With tasks, projects, conversations, and dashboards, Asana enables teams to move work from start to finish. Easily create tasks for yourself or assign one to a teammate. Organize your tasks into shared lists or boards for your initiatives, meetings, and programs. Sections and columns let you customize Asana to match your workflows and add structure to any project.
Basecamp
Basecamp is a project management and team communication software. Trusted by millions, Basecamp puts everything you need to get work done in one place. It's the calm, organized way to manage projects, work with clients. Organized, centralized, and clear so everyone knows what to do, everyone knows where things stand, and everyone can get what they need without having to ask around all the time.
Evernote
Capture, organize and share notes from anywhere. With Evernote on your desktop and mobile devices, your notes are always with you and always in sync. Enhance your notes with links, checklists, tables, attachments, and audio recordings. Even handwritten notes are searchable.
G Suite (formerly Google Apps)
If you like to keep it simple, you can't go wrong with G Suite. With Gmail, Google Docs, Google Spreadsheets, Google Calendar, and Google Drive, and a number of other helpful tools, Google pretty much has you covered.
Dropbox
Dropbox not only allows you to safely and securely store your business files, but, if you're working with other people, it makes it easy for you to collaborate on shared documents. They bring your files together, in one central place. They're easy to find and safely synced across all your devices—so you can access them anytime, anywhere. No more wasting the day tracking down work.
The Top 40+ Online Business Tools Used by Entrepreneurs
Click To Tweet
Market Research & Analytics
Understanding what your audience and customers are doing, and the current trends in your market/industry are very important. Here are some tools for understanding what is happening on your website, identifying industry trends, and surveying your audience and customers:
Google Analytics
Google Analytics is a free web analytics service offered by Google that tracks and reports website traffic. It is the most widely used web analytics service on the internet, and an invaluable resource for gaining insights about your website visitors and customers.
BuzzSumo
BuzzSumo allows you to discover the most shared links and key influencers for any topic. It's great for analyzing what content is performing best for any topic or competitor. You can also use it to find key influencers to promote and share your content.
Google Trends
Google Trends is another great free service provided by Google that displays how often specific keywords, subjects, and phrases have been searched for on Google over a period of time. This is great for seeing if a particular topic is trending upwards or downwards in popularity. It also offers "Hot Trends" which is a snapshot of top 40 fastest-rising search queries in the United States.
Typeform
Typeform is a great tool for creating surveys, contact forms, and quizzes to share with your audience and customers. This will come in handy when you're doing market research or creating online courses for your customers.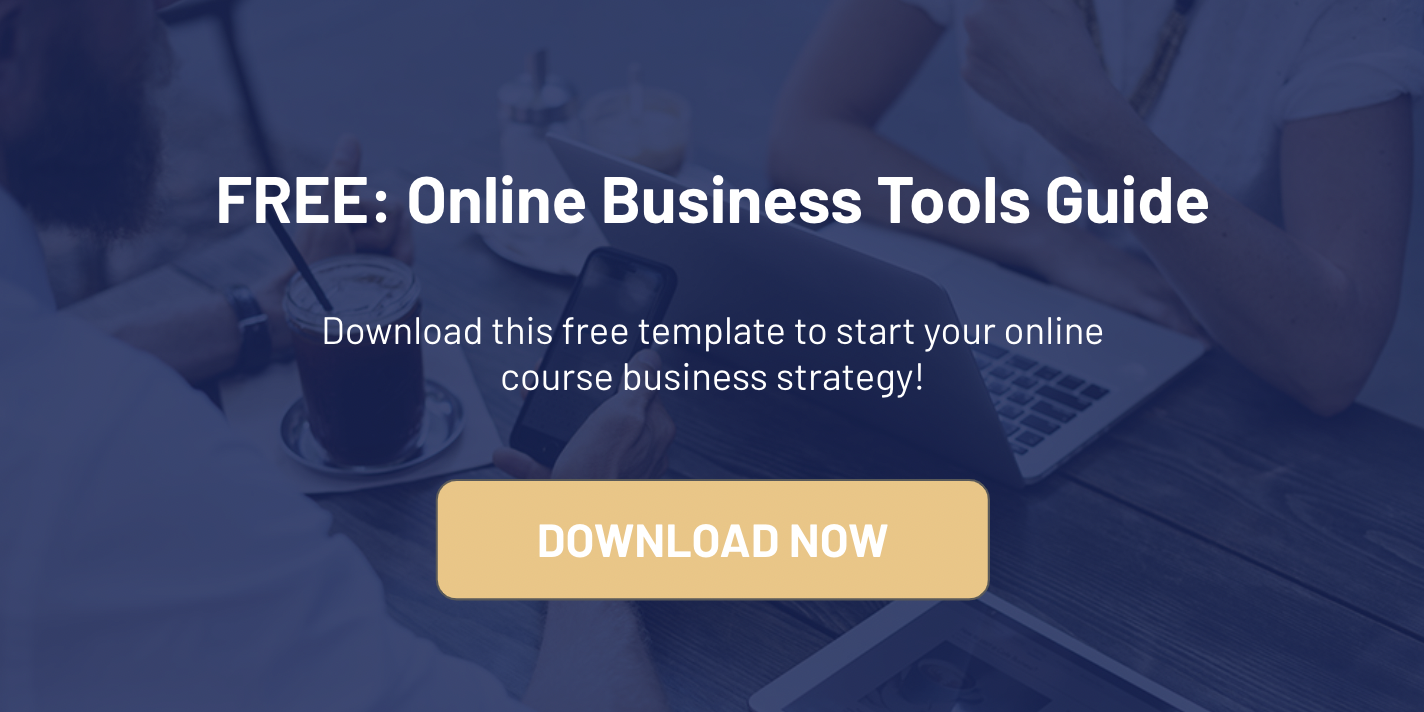 Communication & Scheduling
Whether you're communicating with your team, your audience/customers, vendors, or other players in your industry, you'll need a reliable program to facilitate the conversion. Here are our top choices for conducting and scheduling calls:
Skype
The great thing about Skype is almost everyone has it! Perfect for free long distance Skype to Skype calls, group video calls, instant messaging, call phone numbers, and screen sharing. Works on any device.
Google Hangouts
Google Hangouts is another great tool for staying in touch with others. Message contacts, start free video or voice calls, and hop on a conversation with one person or a group. Sync your chats from device to device and keep the conversation going wherever you are.
Slack
Slack is a cloud-based team collaboration tool, used by millions of people and companies to manage internal communication among teams. Slack brings all your team's communication together, giving everyone a shared workspace where conversations are organized and accessible. A great way to avoid using email!
Voxer
Voxer is a walkie-talkie app for team communication. It combines the best of voice, text, photo, and video with walkie-talkie messaging (Push-to-talk PTT) in one free, secure messaging app. With just the push of a button, you can talk and connect instantly with your team, get important information in real-time, and see who has read or heard your message with timestamps and geotags.
Help Scout
Help Scout is a help desk software company that provides an email-based customer support platform and knowledge base tool. They are very affordable (plans start at $12 per month), making it possible for companies of all sizes to offer excellent customer support.
Calendly
Calendly is a simple, easy-to-use, yet powerful scheduling software. It eliminates the old-school way of using email and phone tags for scheduling appointments, calls, interviews, demos, and more. Create different appointment types and availability on your calendar, then share the link to your calendar with whoever asks to book a call with you.
ScheduleOnce
ScheduleOnce is another great meeting and appointment scheduling software that eliminates back-and-forth emails and phone tag.
The Top 40+ Online Business Tools Used by Entrepreneurs
Click To Tweet
Webinars
Whether you host webinars to educate your audience or pitch your product or service, you need a reliable webinar platform to deliver your presentation. Here are the platforms that came most recommended by our community:
Zoom
Zoom offers remote conferencing services including video conferencing, web conferencing, webinars, and screen sharing. Offering both meeting and webinar software, Zoom combines video conferencing, online meetings, and mobile collaboration.
Demio
Demio is great for webinars, live Q&A sessions, interviews, web summits, and live training or product demos. With advanced segmentations, automations, real-time engagement, in-depth tracking, actionable analytics, in-webinar features such as Call-To-Actions, Handouts, Featured Chat and more, their features help to make your webinars even more powerful. Plus, it's 100% browser-based and focused on making a better experience for your attendee.
WebinarJam
WebinarJam is a web-based webinar platform service that allows you to broadcast your event and manage and set up your marketing and follow-up funnel around your webinar. Broadcast your live event where your viewers are: on Facebook Live, YouTube Live, or your own web properties. And you can manage and set up your whole marketing and follow-up funnel around your webinar (like email autoresponders, SMS messaging, password protected webinars). WebinarJam is also great for running on-demand webinars for your audience.
GoToWebinar
GoToWebinar is one of the more expensive webinar platforms out there, but it's extremely reliable and robust. With built-in reports, analytics and full-service registration, GoToWebinar helps you generate a list of your most engaged attendees, so your sales team can turn qualified leads into customers.
Finance & Payment Processing
If you're building a business online, that means you need to be able to send, receive, and track payments online. Here are some reliable tools for payment processing, budgeting, and invoicing clients.
PayPal
PayPal is the faster, safer way to send money, make an online payment, receive money or set up a merchant account. You can securely link your bank accounts, Visa Debit cards, credit cards, and send money to or accept money from almost anyone in the world.
Stripe
Operating in over 25 countries, Stripe allows both private individuals and businesses to accept payments over the internet. Stripe is particularly popular among entrepreneurs that sell digital products online, including online courses.
Freshbooks
Freshbooks is accounting software that makes running your small business easy, fast and secure. Automate tasks like invoicing, organizing expenses, tracking your time and following up with clients in just a few clicks. And since Freshbooks lives in the cloud, you can securely access it from wherever you are.
Mint
Mint is a web-based personal financial management service. This free, easy to use software helps you manage your money, create budgets, pay your bills, categorize your expenses, receive alerts for unusual account charges, and even track your credit score.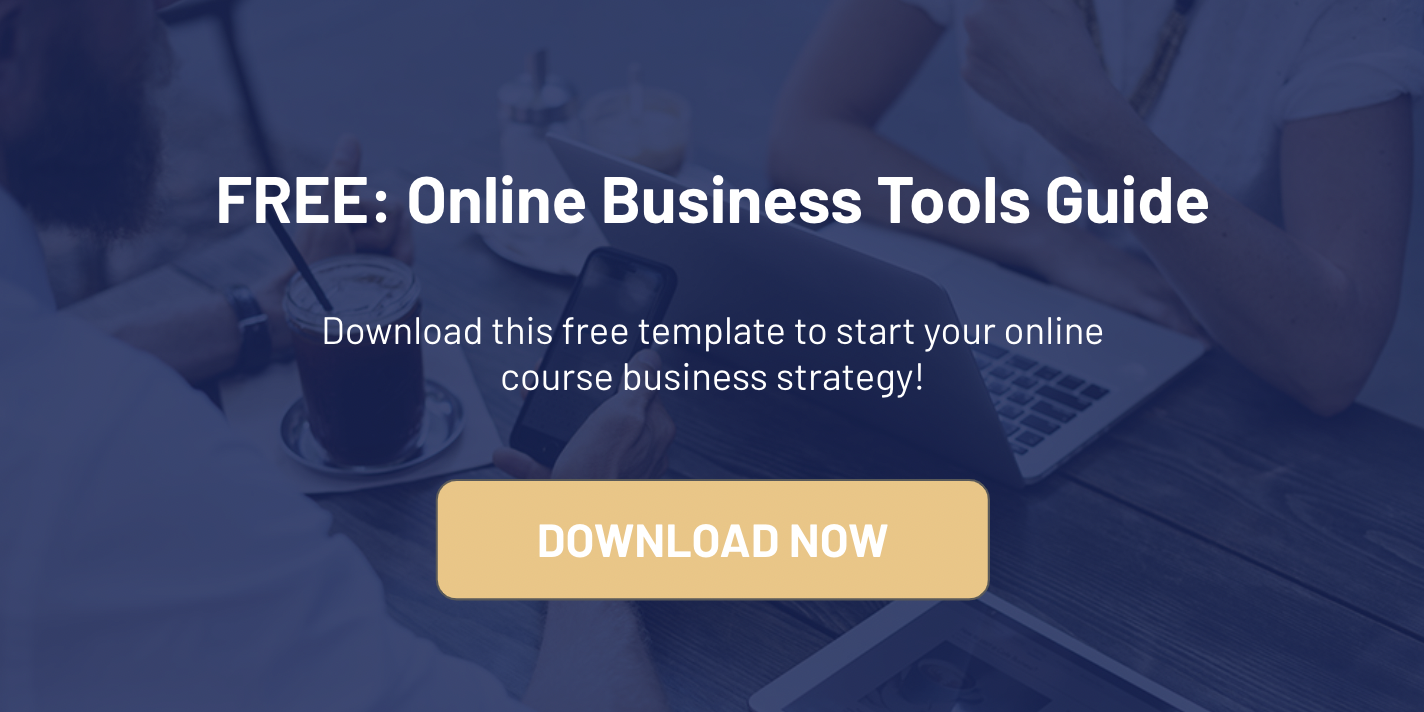 The Top 40+ Online Business Tools Used by Entrepreneurs
Click To Tweet
What are some of your favorite online business tools? Share your recommendations in the comments below and check out our guide on tools for remote teams!