Josh Mullin has been a professional in the fitness game since 2007, providing training and certification services to personal trainers through his two businesses: PT Toolbox, and Southend Personal Trainer Academy. For over a decade he has provided training and guidance to budding UK personal trainers, and his closed Facebook group UK PT's has grown to over 15,000 members since 2012.
In March 2020, Josh's primary business was the Southend Academy (the in-person training certification business). It was supplemented by his second business, PT Toolbox, which offered online continuing education resources that certified trainers could access via his WordPress site. When COVID hit, his primary business was effectively paused, while his online business was experiencing a variety of technical issues that made it unreliable. He needed to reorganize, fast.
Adapting to COVID and a new world order
With his primary business shut down, he needed to quickly rebuild an online platform that both he and his audience could rely on. His personal trainers needed support now more than ever, and Josh had a family to feed. His website setup was not working for him, as he explained. "We had a WordPress site with an LMS integration, and it was a nightmare. There were lots of problems – people were paying and not getting access, or getting access without paying. It was really stressful."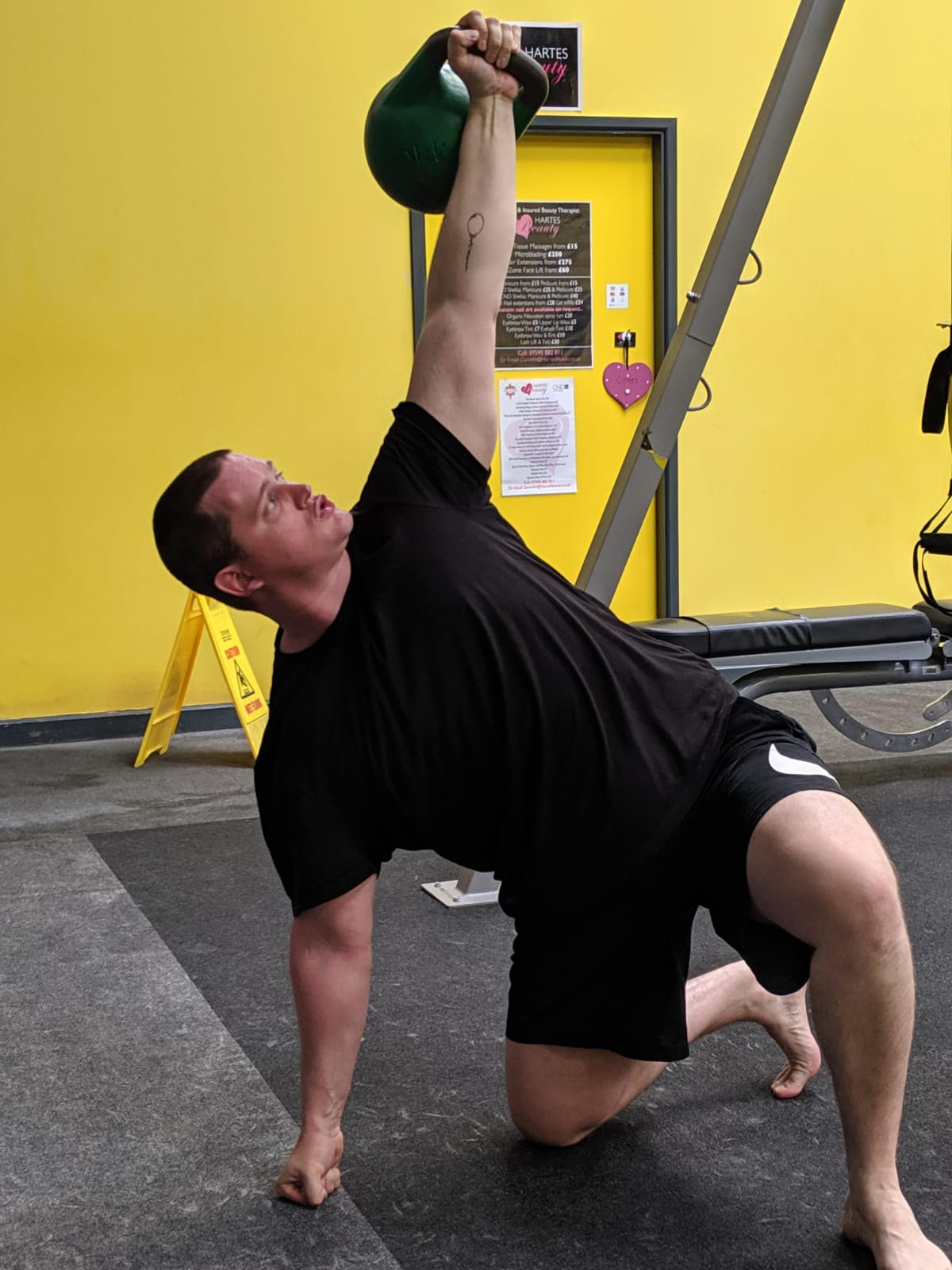 Research led him to discover Thinkific. He signed up for a trial, and was quickly convinced he found what he was looking for. "By the end of the first day of the trial, I knew this was it. I had my course content already on my other site, and just had to transfer it over."
Seeing it start to work
The first course Josh launched on Thinkific was a simple resource library that students could purchase and download. It was downloaded 60 times in less than 12 hours, but the biggest thing to him was that he could trust the platform. 
"I now have confidence in promoting my product," he says. "I've got the freedom to grow and run the business instead of constantly worrying about these tiny little details."
As lockdown stretched on, his enrollments continued to grow and he focused on pumping out courses for his members. Since his rapid transition when lockdown hit, he now has more than 1,000 paid memberships on his Thinkific account.
The MVP and battling perfectionism
"The course that's finished is going to make money and help my audience, not the perfect course that's unfinished," says Mullin, who's a self-identified perfectionist.  "For me, the biggest battle is getting the minimum viable product (MVP) up then working on making it perfect as we go rather than holding back on the launch."
The quick rise of PT Toolbox is partly due to Josh's commitment to creating and launching content. He knows that it's easy to get caught up in self-doubt and fear that people will be critical of his work, but his recipe is to stick to his process and launch even when it feels uncomfortable. His fears of criticism have not yet come to pass he says, with quite the opposite reaction of his students;
"People massively underestimate how much value they can bring to others. These courses don't have to be perfect to help other people. That took me so long to learn, and it's still hard for me to override. I'll think 'this course isn't great, I should remove it' and a client will email me and tell me how much it's helped them."
Keys to success
"My biggest key was asking my audience what they want and focusing on that instead of what I think they want. Often in the past what I thought was most valuable was completely different than what they wanted."
Mullin uses his Facebook group to gauge topic interest but says that even those without their own group can learn what students want by joining industry-relevant Facebook groups to engage members and find out what topics they're interested in.
Josh also swears by his process, saying producing courses by himself can feel daunting but a structure helps him execute consistently.
Josh's process
Create a wireframe in a document, then a table of contents in Thinkific

Write the text-based lessons and all the required articles

Send the articles to a proofreader or writer

Turn the articles into powerpoints

Turn the powerpoints into videos

Launch the course to a beta audience at a lower price

Make any critical updates

Launch course a full price via Facebook and email
Having an online business is important for the uncertain future
After a wild spring of reorganization, Josh says he's settling into his new workflow and way of doing business. When we chatted in November, the UK had just gone into its second lockdown. This time, PT Toolbox was ready.
"At this time in the world of COVID and lockdowns, having an online revenue is massively important for risk aversion", Josh says, "I think it would help a lot of people live with less stress."
As the PT Toolbox library of courses continues to grow, and audience satisfaction along with it, Josh's backup business is looking more and more like it will be his primary focus even when the pandemic is finally in the rearview. His 1000+ enrollments seem to agree with that strategy.