By 2019, video will account for 80% of all internet traffic (source). Mark Zuckerberg, founder of Facebook, says that 90% of the content that is shared on Facebook will be video.
Most entrepreneurs and organizations are starting to realize this and adapt their content and social media strategy accordingly. Other entrepreneurs recognized this trend early and are already way ahead of the curve. Sunny Lenarduzzi, an award-winning video, social media and online business strategist is one of those entrepreneurs.
In just a few short years, Sunny has built a successful business helping other companies utilize video marketing and social media effectively. Among her accomplishments, she helped Hootsuite develop a YouTube series that increase subscriptions by 75%, and Applebee hit 1 billion impressions in a single day. She was named one of the 20 Must Watch YouTube Channels That Will Change Your Business by Forbes, and has been featured on national radio, television, and numerous online publications including Entrepreneur, The Huffington Post, Social Media Examiner, and Fast Company.
Sunny is also the creator of several online courses, the most recent one achieving a 90% conversion rate when she launched it to her audience (we'll unpack how she did this later in this case study).
We interviewed Sunny to learn more about how she built her business, the video marketing strategy she used to build her audience, and her process for creating and selling online courses using Thinkific.
---
Read the case study below or
watch our video interview with Sunny Lenarduzzi here
---
Quitting her "dream job" to start an online business
When Sunny began her career in broadcasting nearly 10 years ago, she set a goal to report at the 2010 Winter Olympics in her hometown of Vancouver, Canada. Just a few years into her career, she managed to achieve her goal, but the satisfaction that came from achieving it, as she soon discovered, was short lived.
"My big goal was to report at the 2010 Winter Olympics", says Sunny. "I did it, and then when I got there and was reporting every day I realized that as much as it was a dream of mine, it didn't feel as good as I thought it was going to feel."
Even though she was making great progress in her career, Sunny was beginning to realize that the reality of working in broadcasting was not the same as what she had hoped it to be. She craved creative freedom, which unfortunately just wasn't very feasible in her role as a reporter.
"It felt like I was being micromanaged and I was being told what to say, how to say it, what to wear, where to be, and it just didn't sit well with me", says Sunny. "I wanted to do my own thing, and I wanted to create something that was going to be more in the realm of new media – where I could actually talk to people one-to-one and I wasn't just broadcasting a message at people."
Sunny knew that in order to achieve that freedom, she would need to leave the familiar world of broadcasting behind. She decided to become her own boss, and carve her own path as an entrepreneur.
When Sunny returned home from reporting at the Olympics (literally the same day), she started an online magazine – her first official online business. "I didn't know what I was doing", Sunny recalls. "I had about 10 people writing for the magazine and we used video and YouTube to market it, and we used social media."
This was Sunny's first time using social media to grow a business, and she was loving every minute of it. "I just loved the fact that you could actually talk to your readers and your customers one-to-one and build these really genuine relationships", she says.
As Sunny continued to use social media to grow her magazine business, other companies started to take notice. "I had a lot of companies in Vancouver, and then eventually all over, come to me and say 'We've seen what you've done building your brand with social and we're hoping you can do the same for our business'", Sunny recalls. "So I started a consultancy and I worked with a bunch of different businesses in all these different spaces."
As she started working with more and more clients, consulting eventually became the primary source of revenue for Sunny's business. "For four and a half years I really didn't talk about what I did and was just super happy to have clients, and work from wherever I wanted to, and grow these brands and grow these businesses using social media", says Sunny.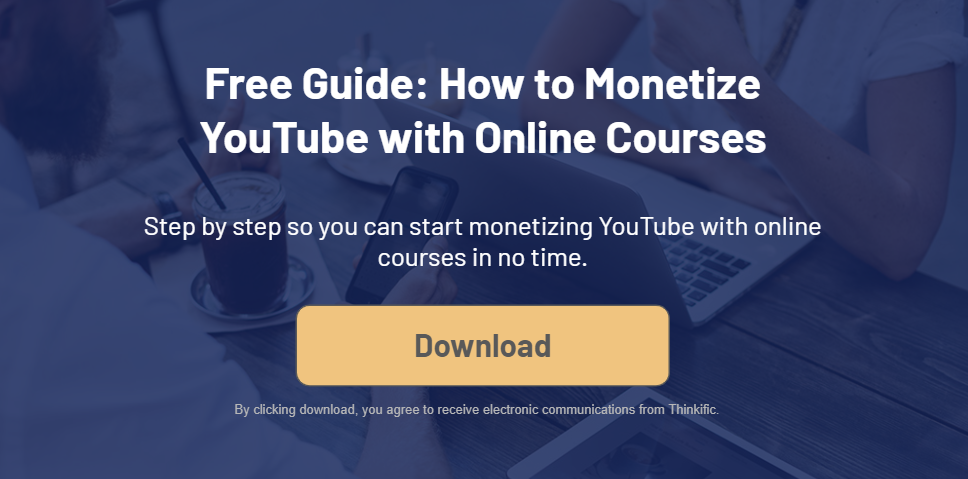 Creating video tutorials for her consulting clients
Sunny eventually reached a point in her business where she could no longer accept any new clients. She also found herself answering the same questions from different clients over and over again, which she recognized was not the best use of her time. "One day I got to the point where I had so many clients that I was really burnt out", Sunny explains. "I was getting the same questions over and over again. And so, I was spending my one-to-one time answering them and that is not the most efficient way to run a business."
To solve this problem, Sunny decided to create video tutorials for her clients and publish them on YouTube. Her YouTube channel didn't have any subscribers at the time, and since she was only planning to show them to her clients, she wasn't expecting any other people to watch them.
One of the most common questions Sunny was asked by her clients, for example, was how to use live streaming.  "One day I sat down and I decided I was going to do a video tutorial on how to use live streaming, because that was one of the biggest questions I was getting", she recalls. "The next thing I knew I had a couple hundreds views within the first day and then 1,000 views within the first 24 hours and then 80,000 views and I was like, oh my God, where are these people coming from?'"
It turned out that Sunny's clients weren't the only ones wondering how to use live streaming to promote their business. Thousands of people from all over the world were searching for information about that topic (hence the 80,000+ views on her YouTube video). "I realized that my video was being found in search", Sunny explains. "It was ranking on page one of YouTube and on Google, and I was like, wow, I think I've really tapped into something here. There's obviously a need for information on how to use social media for business and how to use video for business."
Recognizing that she was onto something, Sunny decided to continue creating video tutorials for her YouTube channel on a regular basis. "Every week for a year I made a tutorial and I'm still doing that. I just had my two year anniversary", says Sunny. "It's changed my life. It's changed my business. I went from scratch on YouTube to 50,000 subscribers in a year. I now have over 80,000. I scratched 3 million views in 12 months and I'm now over 5 million."
Some of Sunny's videos have done extremely well – like her video on how to make videos with your phone, for example, which currently has over 1 million views:
Why Sunny decided to create online courses
Learning how to use social media to grow a business, consulting with other companies, and building an audience by publishing videos on YouTube were all important steps that helped prepare Sunny for the next phase in her business: creating online courses.
"So out of that I kind of discovered the whole online education space and that led to me creating my first course, which was about a year and a half ago now. And since then I've created two other courses", says Sunny. "It's been a really fun journey and a huge learning curve but I love it and I'm so excited about the online education space and how many people you can reach and help."
For Sunny, creating online courses was the perfect way for her to help more people than she ever could by working primarily as a consultant. "It really was just a matter of being able to reach a much bigger audience, and understanding that it was way easier to scale my business than continuing to work with people one-on-one", Sunny explains.
This is actually a good time to share a very important lesson from Sunny's journey:
One of the main reasons that Sunny has been successful as an online course creator is she built her audience before she created her first course. In fact, she didn't create her first course until the number of requests for help that she was receiving on a regular basis exceeded the number of clients she was able to work with. Demand was greater than supply.
Sunny had an audience that was ready to buy from her. Now she just needed something other than consulting services to sell them.
"I was like 'Okay, I can't possibly take all these clients on as one-to-one clients, so how can I reach more people and help more people and still provide a really high level of guidance and mentorship and content?" Sunny asked herself. "Courses, that's the answer."
Build your audience before you create your course, so you have people to sell it to. @SunnyLenarduzzi
Click To Tweet
Creating her first online course
When it was time to choose a topic for her course, Sunny decided to focus on a topic that she was highly competent in and regularly complimented for by her clients and her audience.
This was a wise approach, because equally as important as choosing a topic that you have expertise in, is choosing a topic that others perceive you to have expertise in. It's easier to sell a course to your audience when they already perceive you to be an expert on your chosen topic.
"I focused on what I know I'm good at and what I was getting a lot of gratitude for, which I think is a big key when you're creating any sort of paid product", Sunny explains. "For me, it was social video. And the fact that I hadn't just mastered YouTube. It was that I'd spent five years studying the platform as well, and I had really figured out how to use all of them for business, from Snapchat to Twitter, to Facebook, to Instagram, to live streaming."
The first course that Sunny created was called Recording for Revenue. Even though she was an expert at creating videos for YouTube and social media, creating content for an online course was a new experience for her. Naturally, there was a bit of learning curve.
"The process of making it was a disaster. It was a nightmare", Sunny recalls. "It was great because I learned so much, and my team learned so much. It was painful to create it but once we did we were like, okay, if we can get through that, we can do anything."
One of the biggest challenges Sunny faced during the course creation process was technology "It was such a hard platform that we had built it on", she explains. "It wasn't Thinkific. And it was a lot of different integrations and making sure everything worked with everything else and it was just hard."
Launching her course was a much smoother process for Sunny than creating it. Because she had built her audience using YouTube and social media, she was able to launch her course successfully without spending a single dollar on advertising. "We launched it strictly using social media and YouTube", says Sunny. "I didn't do any paid advertising at all. And I launched to my email list as well. We brought in hundreds of customers and thousands of dollars in revenue for the business."
Using Thinkific to create her most recent online course
Sunny's process for creating online courses has definitely evolved since creating her first course. With her most recent course – YouTube for Bosses – for example, Sunny outsourced several aspects of the creation process to her team.
"The experience was night and day from creating my first course", says Sunny. "We outsourced the video part of it. So I shot them and I created the decks and all that stuff, but we had an editor who put them together. We also outsourced a lot of the more tedious tasks within creating the course, and it just was a much more streamlined process."
Thanks to the recommendation of a friend, Sunny also made the switch from another online course platform and started hosting her courses on Thinkific (smart move Sunny!). When we asked her what she likes most Thinkific so far, we were happy to hear that her response was customer service.
"I really do think you guys are the best in the business", says Sunny. "I think your customer service is hands down the best, meaning that you guys actually care and you are there to answer questions when I need an answer."
One of the worst nightmares for a course creator is not getting the help they need from a customer support team when they have technical issues with their courses. When you're in the middle of a big launch, for example, if the checkout button on your course sales page stops working, you will literally lose money until it is fixed. We understand this, which is why we place such a high priority on responding to every inquiry from our customers as quickly as possible (and for the record, the checkout buttons on our course sales pages are working just fine).
"Why that's been even more obvious to me is when I launched my first course and it was just a painful process, when we had an issue it would take 3-4 days to get a response back. And in this space, you can't do that because customers will say 'I'm not getting what I want, it's glitchy or whatever, I want a refund.' So you're losing money and time really is money", Sunny explains. "You guys have done such an incredible job of being accessible and having the best customer service really out of any company that I work with."
Launching her online course using live videos
It's worth mentioning that before Sunny even started creating her most recent course, she validated the demand for its topic by surveying her audience. "We have such a great audience at our fingertips that is super engaged and we give them so much free content", says Sunny. "We really listened to what they wanted. I surveyed my audience about what they needed when it came to YouTube, and the answers that we got back directly guided how we created the course."
To launch her course, Sunny set up a live stream boot camp within her Facebook Group (Be Your Own Boss Mastermind Group). Her plan was to provide a series of free training sessions throughout the boot camp via Facebook Live, and then sell her course at the end of the boot camp.
"The marketing of it was super fun because we did not do paid advertising", says Sunny. "We did 10 days of live training, and every day we were teaching a different tip about YouTube. For the first week, it was just straight value. So we were teaching a tip a day and answering questions live within the group. And then on the sixth day of training we did the Boss YouTube Strategy, and it was about a half an hour of training and then we pitched the program, and we had a 90% conversion rate."
A 90% conversion rate on any kind of sales or marketing campaign is virtually unheard of in most industries (kudos to Sunny for accomplishing this!). But this didn't happen by accident. Sunny was very strategic in how she presented her course to her audience.
"I truly believe that that was the case because we harvested the community, we created value for a week, we prepped and primed them, we told them what the price was going to be, and we told them exactly what the course was", Sunny explains. "So they knew it was coming and they were prepared for it, and they had set aside the finances to be able to invest in it."
How @SunnyLenarduzzi achieved a 90% conversion rate with her online course launch.
Click To Tweet
Creating free content to build trust with her audience
Without question, a huge key to Sunny's success is the amount of trust she has with her audience – trust that she's earned by consistently publishing free content without asking her audience for anything else in return.
"We don't just produce content and create value when we have something to sell", says Sunny. "A lot of the time, that's a launch plan and that's great. Do the trainings and then strategically open up the cart and all that stuff. But I'm doing a YouTube video every week, regardless of if I'm selling something or not. I'm doing live trainings whenever I can, and I'm creating content on all my platforms at all times. And I think that's a really important factor that a lot of people forget about. You constantly need to be creating content and constantly building your community. And then when you do have something to sell people are like 'Yes, awesome! You finally have something to sell. I'll buy it. I'm in.'"
---
"I'm doing a YouTube video every week, regardless of if I'm selling something or not. I'm doing live trainings whenever I can, and I'm creating content on all my platforms at all times. And I think that's a really important factor that a lot of people forget about. You constantly need to be creating content and constantly building your community."
Sunny Lenarduzzi
---
Sunny is proof that publishing high quality content online for free is a great way to build your audience, position you as an expert in your industry, and attract customers for your online courses. In her case, the majority of the content she creates is video content, but a content strategy can include other types of content (like written articles and audio podcasts, for example) and still be effective.
"The biggest benefit, specifically with YouTube, is that it's evergreen. I call it an evergreen traffic machine", says Sunny. "You don't need to make timely content because timely content isn't something that's going to always drive traffic, so I create tutorials that I know people are going to be searching for for a very long time. So I'm constantly getting views on my videos, and then leveraging those views to drive traffic to my website."
Related: 5 Steps to Creating Free Content That Attracts Your Ideal Customers (Video)
Sunny's top 3 video marketing tips for YouTube:
Since Sunny is a proven video marketing expert with millions of views on her YouTube channel, it would have been a disservice to our community not to ask her to share a few video marketing tips.
If you want to learn about this topic in more detail, we highly recommend taking her YouTube For Bosses course. For now, here are 3 quick tips you can use to get better results from your video marketing efforts on YouTube:
1. Content quality trumps video production quality
Don't worry about the production quality of your videos (especially when you're first getting started). The quality of your content is more important than the production quality of your videos.
"People get really hung up – and I was one of them – on having the perfect lighting, and the set, and the audio, and all that stuff", says Sunny. "But the irony is that I used to shoot videos about a year before I shot my first tutorial, and I would put so much effort into them. The first time I created one of them it was 8 hours of filming, it was exhausting, and I'm not even getting views on these because nobody is searching for those topics."
"The moment I started making tutorials, I actually did it on a whim because I really was only sending it to my clients. When I sat down to make my first tutorial I hadn't washed my hair that day. I was basically in my pajamas. I just sat in front of the window in my apartment and had a webcam, and that was it. And that's the video that took off."
"So I really do believe that it's not about the quality of your camera or your equipment. It's about the value of the content you're creating and how much you're actually going to answer people's questions or solve people's problems. And that's true of so many different videos on YouTube. There are videos that have millions of views that were shot on an iPhone."
2. Include a short introduction to explain what your video is about
The majority of people who find your videos on YouTube will find them by searching for specific topics, not by searching for videos created specifically by you. Therefore, most of the people who watch one of your videos for the first time won't know who you are.
"A lot of people are going to discover you through a search and they won't know who you are", Sunny explains. "So when they discover me and they click on my video, if I'm sitting there and spending 2 minutes explaining who I am and what I do and why they should be watching, people will tune out because there's a million other people who are answering that question. So it's really important when you script your videos to have a 5-10 second intro max."
In the introduction of your videos, introduce yourself briefly and quickly, and then tell the viewer what they are going to learn in your video. Give them the outcome upfront will help encourage them to watch your entire video.
3. Always have a Call-To-Action (CTA) in your video
In order to reap the full benefits of building an audience on YouTube, it is important to give each and every one of your viewers the opportunity to engage with your business outside of YouTube. "Because people are discovering you and they don't know of you beforehand for the most part, it's important to leverage your traffic", says Sunny. "You don't want people watching your video and then going, 'okay that was great, bye' and then forget about you."
In all of your videos (typically at the end of each video), give your viewer a specific action to take. This is called a Call-To-Action (CTA).
"If you're an offline business, give them your phone number, give them your website, give them your email address, give them information so that they can go from the video to being a potential customer. For an online business, give them a free checklist, guide, cheat sheet, add them to your email list, drive them to your website, give them a free 15 minute consultation", says Sunny. "Whatever you can do to leverage that traffic and turn it into a potential customer database is vital to the growth of your business."
---
"The fact that we've been able to launch two courses to warm traffic and not spend really any money on advertising is very unheard of in this space."
Sunny Lenarduzzi
---
Top 3 marketing tips for YouTube from @SunnyLenarduzzi #videomarketing
Click To Tweet
How teaching online changed Sunny's life
Sunny's journey over the past 10 years has certainly been an inspiring one. From working in broadcasting and reporting at the 2010 Winter Olympics in Vancouver, to starting an online magazine, to consulting with other companies, to attracting millions of viewers to her videos on YouTube, and most recently, to creating and selling online courses.
Out of all the things that Sunny has done to grow her business, her decision to start sharing her insights with others using YouTube and social media was definitely a pivotal one.
"If I look at my life now versus two years ago – and that's the crazy thing too – a lot has happened in two years. An exponential amount of things has happened in two years and it's because I decided to start", says Sunny. "I went from working with 10 clients at a time to being known and found by millions of people. That changed my business and changed the demand for what I do, and has lead to me being paid to travel and speak all over the world, and working with some amazing companies and growing my customer base and student base by a ton."
Knowing that her content has helped millions of people and continues to reach more and more people every single day provides Sunny with an incredible sense of fulfillment and gratitude. Her body of work is helping other people improve specific aspects of their lives and businesses, and from that perspective, she is truly building a legacy.
"The thing that drives me every day is legacy, and knowing that I'm going to leave the planet having helped a lot of people", says Sunny. "So the more people that I can help, and the bigger reach I can have with what I do and inspiring people to be their own boss in whatever way that takes form, that's really what I wake up for in the morning. That's what drives me, and that's what creating online courses has been able to do for me because I've been able to help so many more people."
Final words of advice for online course creators
To wrap up our conversation with Sunny, we asked her to share a few final words of advice for other people who are building a business by sharing their knowledge with others.
1. Listen to your audience
Publishing helpful free content online, as Sunny has done consistently for several years, is a great way to build your audience online. But equally as important as building your audience is listening to your audience. Listening to the needs of your audience will help you create content and courses that will appeal to them.
"My best lesson for anything in your business is to listen", says Sunny. "Listen as much as you can. Pay attention to the verbiage people use around what they want and need from you, and use that in your marketing."
2. Show that you care about your community
People buy from people they know, like, and trust. Publishing free content and marketing yourself helps people get to know you. The ones who resonate most with your message and your style will like you. Showing your audience that you genuinely care about them is the key to getting them to trust you.
"Just care", says Sunny. "Care a lot about your community and be consistent and create content on a regular basis that's going to help people, and you will build a tribe of people that are so ready and willing to become customers of yours for life."
Thanks for sharing your insights with us Sunny!
To learn more about Sunny or to get in touch with her, visit SunnyLenarduzzi.com
---
Are you a video content creator interested in creating an online course?
Download our free guide below for a roadmap on the first steps you should take when building your online course!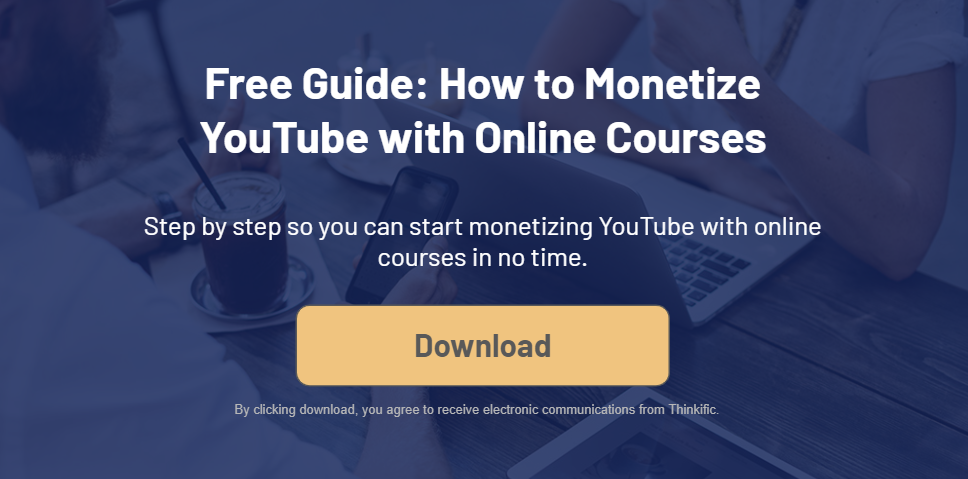 How @SunnyLenarduzzi built a successful online course business using video marketing
Click To Tweet