A few weeks ago, I hosted a FREE 1-hour webinar, and the results were staggering. Why did I wait this long to do this?!
I knew the stats that others had shared surrounding the success of their webinars, and I have heard time and time again that this is one of the best ways to connect with your audience, but somehow, I kept putting it off.
I had a number of great reasons – I didn't have enough courses/products to offer them, I needed time to research the right webinar software, etc. All great reasons, but truthfully, I was procrastinating for fear of no one showing up.
That said, now that I've done it, I can't wait for the next one!
My first webinar was well targeted to my specific niche market – I had 55 registrants, and 35 of these registrants attended live. I had advised all registrants in advance that attending live would provide them with some extra special bonuses (this helped me to overcome my fear of no one showing up).
I offered 3 bonuses (discounts on courses/products) for everyone, plus gave 2 additional bonuses for those that attended live. All bonuses, plus a recording of the video, were offered for only 5 days following the live webinar.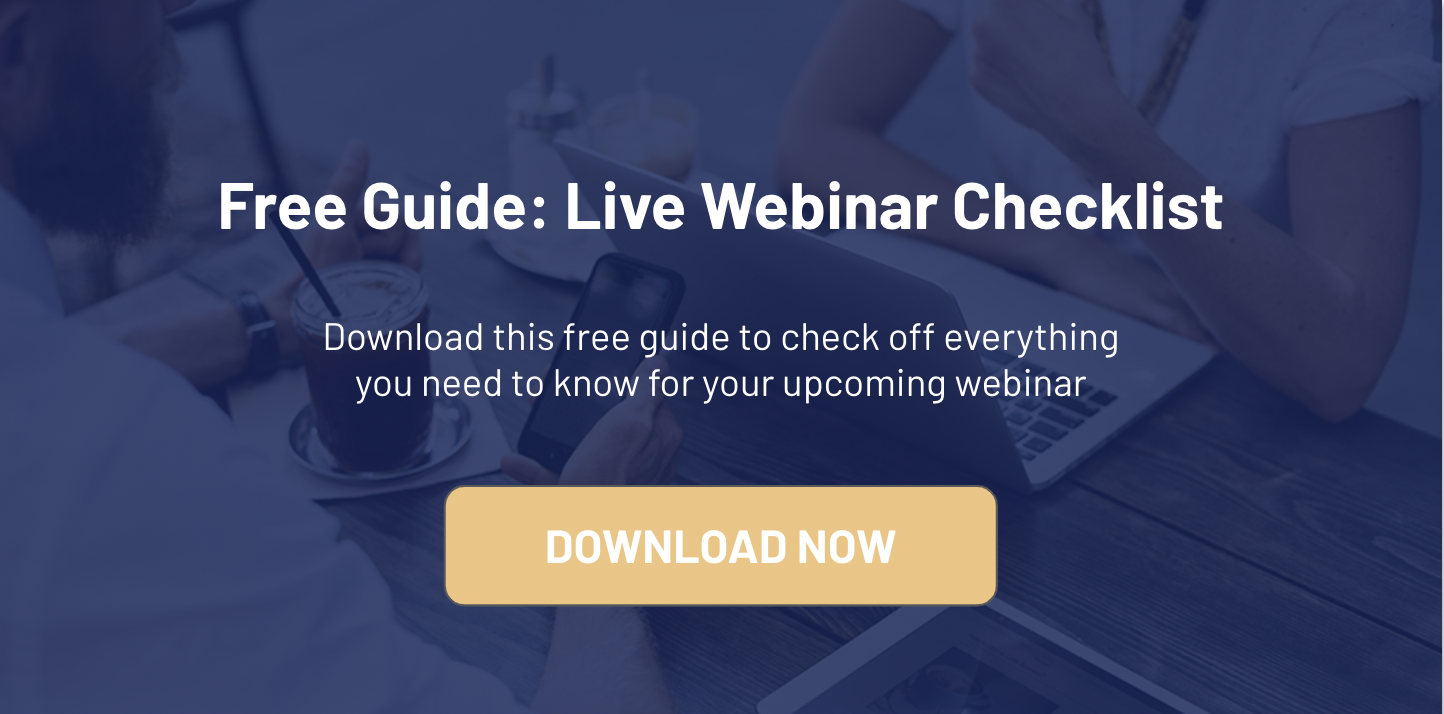 The Power of a Good Live #Webinar (Case Study) #teachonline #onlinecourse #webinarmarketing
Click To Tweet
3 important lessons about hosting live webinars
To start, let me tell you about the most valuable lessons I learned from hosting this live webinar:
1. Offer a topic that your audience will be interested and engaged in
This is why it is so important to know who the target market for your online course is. From there, you can identify specific problems, questions, and challenges that they have, and prepare a webinar presentation that tackles a topic you know they will be interested in.
2. Provide lots of value
Regardless of whether you're charging for your webinar, or offering it for no charge, be sure to provide REAL actionable tips to your attendees. Remember that their time is valuable, so even if you offer the webinar free of charge, you want to show them that you appreciate their time by delivering on your promise to teach them something that they didn't already know. Get into specifics as much as possible, and/or use lots of examples.
3. Offer bonuses to your attendees
Offer bonuses to your attendees that relate specifically to what they're interested in, and provide these for a VERY limited time in order to encourage them to act quickly for fear of missing out (FOMO).
Here is a screenshot of the bonuses I offered at the end of my webinar:
The Results:
$1747 in Thinkific course sales (courses and products)
$423.75 in 1 new coaching client signup
$2170.75 Total sales from webinar
PLUS
4 Strategy Sessions (free 20 mins call with me)
4 new testimonials
1 new webinar recording that was then converted to an on-demand webinar for $30 (this price was determined based on a survey provided to attendees following the webinar – the on-demand webinar has not yet been marketed so there are currently no sales to date)
I then did an extension of the bonuses by 1 day (down-sell) with less than impressive results – only 1 additional $79 sale.
All in all, over $2200 is not a bad return for an investment of 1 hour of my time!
It's all in the details…
Here are some details about my webinar and how I promoted it to my target audience:
Webinar Topic:
Demystifying SEO (Search Engine Optimization)
Length:
Target Group:
Home Stagers and Interior Designers
Marketing:
Emailed my list of subscribers (approximately 225 people)
Posts on all social media sites
Posts in forums specifically targeted to my audience (note that some of these groups have regulations regarding advertising posts, so I needed to ensure that I abided by these rules or risk being banned)
I did not pay for any advertising – while that may have resulted in a higher turnout, it also would have likely resulted in many attendees that do not fit my avatar, and I wanted to speak with a targeted group instead.
Follow-up with a Survey:
In my follow-up email to all of my attendees, I asked them to complete a short survey, in return for all of the FREE information that I had provided them with. I created a free survey in Google Forms, and asked simple questions with a rating from 1 to 5 of how they liked the information, how relevant it was to them, and how easy the tips were to implement.
I then asked them how much they would have paid for the same webinar if we had opted not to offer it as free – the results of this question were really quite astounding! I had thought that most would be willing to pay $10, maybe $20, but the most common answer was $30, with a few others that stated that they would have paid $50+ for this information! I asked for constructive feedback and a review – this allowed me to provide some social proof on the sales page of the on-demand version of this webinar.
Webinar Platform:
Zoom.us – using the Thinkific Live Lesson I was able to host the webinar directly within the course player.
I did the post-webinar emails from my email marketing (ConvertKit) which allowed me to track the links that the attendees clicked in the email to see what they were most interested in and target future campaigns to them appropriately.
Since Zoom does not allow for an expiry date on their recordings, I uploaded the recording to DropBox instead and set an expiry date to my DropBox share link. I can also used the saved content for future lessons.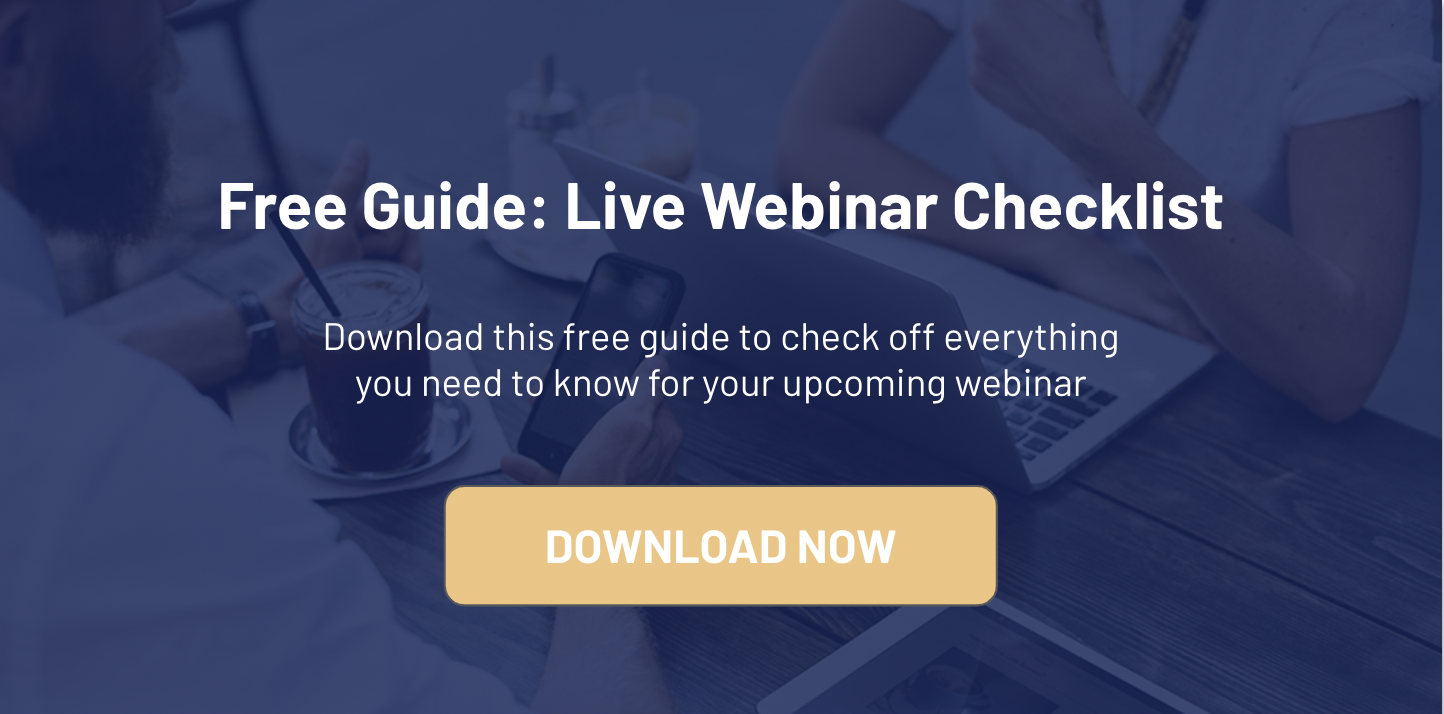 More key lessons I learned about hosting live webinars
The key to a good live webinar is to offer lots of great tips around a topic that is important to your audience, regardless of whether or not you charge for the webinar. I found my topic by talking to and listening to popular concerns that others in my industry have faced, and I found SEO to be a common area of mystery.
I am a home stager and designer, and my courses are centered around home staging specifically, but I have found that many struggle with the business aspects of the job. Despite the tech topic, I specifically directed my marketing to home stagers – I'm not a tech genius, but I have learned my fair share over the years, and being a non-tech person, I can easily explain tech topics in straightforward terms.
Although the topic does not deal with home staging techniques, it touches on a topic that is very important to my audience, and one that they found to be less intimidating being taught by a fellow home stager.
In order to be profitable with a webinar like this, it's important as well to provide some AWESOME bonus offers following. Make sure that these bonuses are offered exclusively to your group of participants, and provide a compelling reason for them to act on it before it disappears.
Related: The Complete Guide to Selling on Webinars
Regardless of what is holding you back, I encourage you to stop with the excuses, and get going! What have you got to lose?
The Power of a Good Live #Webinar (Case Study) #teachonline #onlinecourse #webinarmarketing
Click To Tweet
---
Shauna Lynn Simon is fiercely committed to guiding aspiring home stagers to achieve success in all facets of their business, so that they can live the life that they have always wanted, in the career that they have always imagined. She is the Founder of Styled, Listed, and Sold (SLS) Academy, a comprehensive home stager training program for tomorrow's home stagers.