Registered Dietitian Deanna Wolfe is on a mission to do two things: help women overcome diet culture, and help dietitians overcome dietitian culture. 
Download her case study below and learn how she made 7-figures. 👇
Following graduation from dietetics school, Wolfe was uninspired by the trajectory of being a clinical dietitian. Not only was the standard income low, she didn't feel that she could make the kind of impact she knew she was capable of. She decided to start an online business instead: Dietitian Deanna.
In 2020, she transitioned from one-on-one coaching to online courses in order to scale her business. That year, she launched two courses: Food Freedom Breakthrough, which helps women heal their relationship with food, and Online Entrepreneur Academy, which helps dietitians transform their income and impact by building their own virtual business.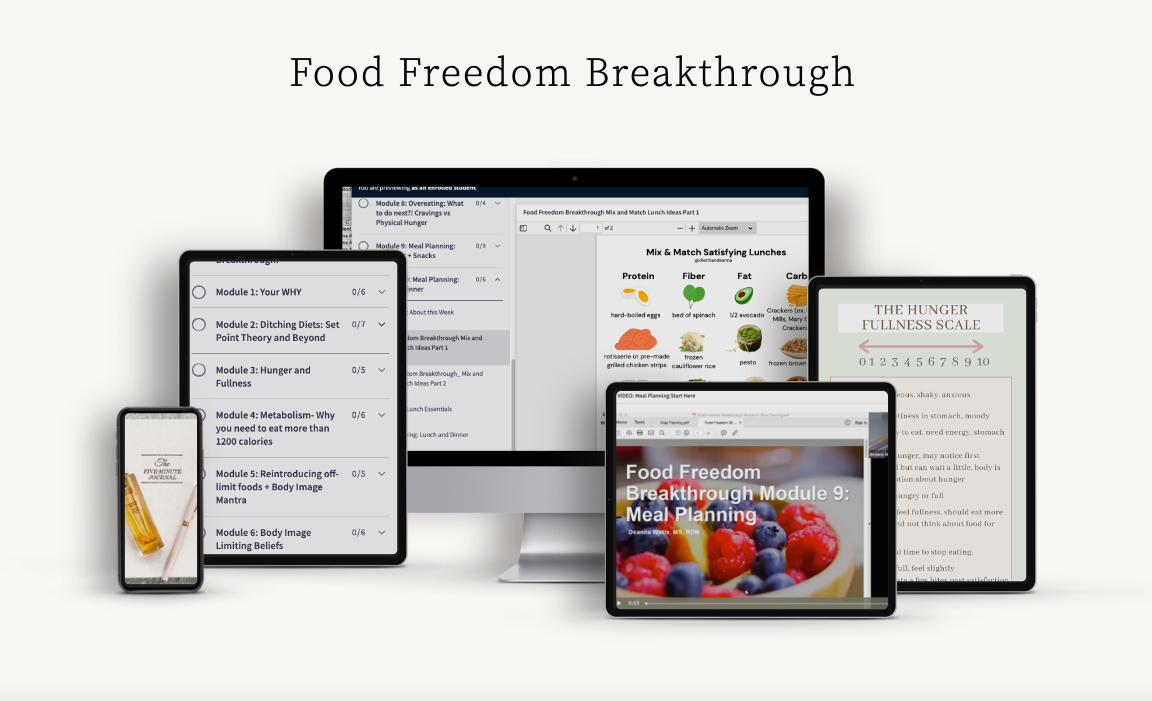 Since, she's created a seven-figure annual income — entirely through online course creation. Last year, she was named one of the most influential people in wellness, and this year she's on track to exceed $2M.
Plus, she's built an Instagram following of over 200K on her @DietitianDeanna account —- which is where she closes the majority of her sales. "Healing from an eating disorder opened up so many doors for me to be passionate about my entrepreneurial journey and see how far I can go as a female," she says. 
The key to her success? Consistently showing up on social media and converting Instagram followers to course purchasers.
Download the full case study to learn:
Why she recommends charging higher prices
How she leverages social media
How she converts fans into sales
Her unique approach to community, and why it works
Her approach to overcoming imposter syndrome