Want to stand out in the digital space and capture more attention from your followers?
Live streaming is one of the best ways to do this. Not only do livestreams help build relationships and engagement in real time, they diversify your marketing strategy in a crowded digital space.
To help you make the most of your live streams, we sat down with Facebook Live expert Stephanie Liu to hear her strategies for success. Stephanie is the founder of Lights, Camera, Live, an agency where she teaches entrepreneurs how to leverage Facebook Live to grow their businesses.
Get out your camera and get ready to take notes! This blog is packed with tips on how to make the most from live streams to grow your coaching business.
For all the detail, watch this video to learn Stephanie's tips on using Facebook Lives to grow your brand and bottom line:
Why Include Live Video In Your Marketing Strategy?
As you've probably noticed, video has taken over the internet. It's impossible to scroll through Facebook or Instagram without seeing a steady stream of videos, both sponsored and user generated.
When it comes to differentiating yourself as a coach online, using live video is one of the best ways to keep your brand top of mind. And with over 1.5 billion users worldwide, Facebook is a great platform to start on.
Here are some statistics on how live video is shaping the digital landscape:
Facebook users are watching live videos three times more than any other types of videos.
Users engage with Facebook live streams ten times more than other posts on the platform.
Finally, 82% of users are more likely to watch a live video than any other type of branded social post.
In short, Facebook live streams offer a huge opportunity to connect with your audience and spread the word about your brand.
Now if you're still wondering, what's the difference between streaming videos live and creating regular video content? Do they really achieve different results? The answer is yes.
People crave authenticity and are looking for genuine ways to connect with you. This is particularly true if you are a coach. Live video offers a deeper look into your life, your personality, your values, and ultimately helps prospective clients decide whether you're the right person to help them solve their problem.
As Stephanie Liu shares, "before people will open up their wallets, you need them to open up their hearts and minds." If you can clearly demonstrate your values and mission in real time, you'll be opening the doors for new clients and students in the future.
Facebook users watch live videos 3x more than any other videos. Great tips from @heystephanie on how to use Facebook Lives in your #marketingstrategy
Click To Tweet
What You Need To Host A Great Livestream
To get started, there are a few things you should know to create a seamless livestream. Here are some of the basic set-up considerations for great delivery.
Stable Wifi
This is your number one rule for a successful Facebook live. Make sure you have a strong wifi connection!
This may sound obvious, but having poor wifi is the biggest pitfall people face when doing a live stream. Do not skip the step of checking your wifi speed before you hit record. When you produce a poor quality livestream, you'll have fewer people tuning in the next time they see a notification that you're live. And the last thing you want is to be wandering around during your live stream, searching for a better connection…
The recommended bandwith for a livestream is at least a 5 MB per second upload speed. If you're travelling, make sure you test your connection beforehand. You can do this by heading to a site like speedtest.net.
If you're going live on a mobile device, testing your wifi beforehand is especially important as you don't have the option of connecting through an ethernet cable. If you are on a desktop, always plug into your ethernet for stable wifi when you can.
Clear Audio
According to Stephanie Liu, the second biggest pitfall she sees people face is bad audio. While most people will forgive bad video, they will not stick around if you have bad audio!
If you're on a desktop, test your internal mic to make sure it's performing how you expect. If you're on mobile, invest in a lapel mic or something equivalent to ensure you'll pick up consistent, clear sound throughout your livestream.
Production Tools
Once you have the basics of stable wifi and sound quality down, there are many tools you can leverage to take your show to the next level.
But before going down the rabbit hole of comparing all the tools out there, first take some time to decide how you want your show to look and feel. For example, live streaming from a mobile device will appear very different from doing it from a desktop.
Ask yourself… do you want have branded graphics on your show to create a consistent look and feel for your content over time? Do you want the ability to include multiple guests on your live stream to deliver a virtual, panel-like experience?
Here are some tools to explore for designing the look and feel of your show:
---
To hear how Stephanie has helped clients leverage live streams to grow their businesses, watch the video above!
---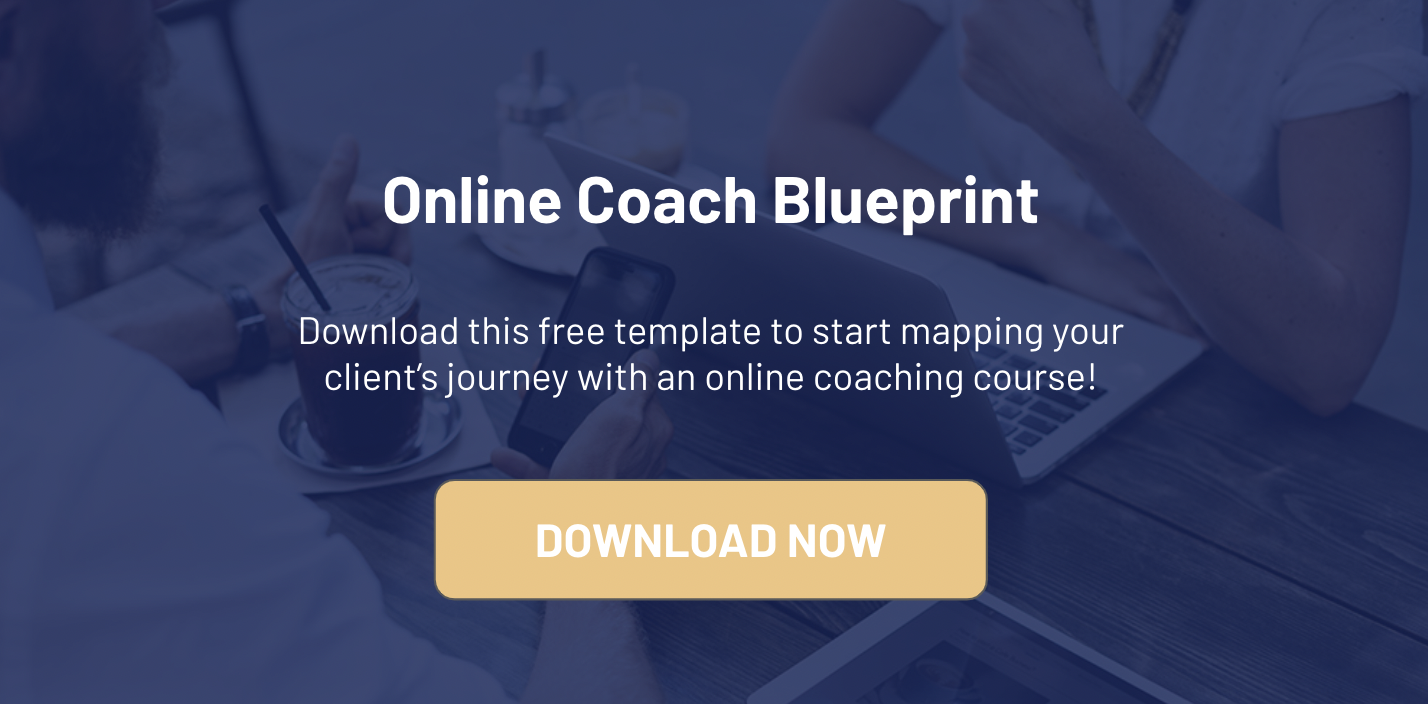 Tips for An Engaging Facebook Livestream
Once you have tech down, focus on practicing the delivery of your content.
What is your desired outcome from the livestream? If you don't think about this in advance, you're at risk of looking like a deer in headlights on camera. This is the third biggest pitfall when doing live streams.
As soon as you go live, your followers will get a notification. To get people to tune in, you need to capture interest quickly. If you don't know what you're going to say on a live stream and end up rambling, chances are that anyone who tuned in is not going to bother to listen to you again.
Here are some tips to capture and keep the attention of your followers on a live stream.
1) Use the Why, What, How, and What If formula
This is a good technique to hook viewer interest right away. It's designed to address the fact that your audience has different learning styles, schedules, and preferences.
In deciding whether to tune into your show, most people want to know why they should listen to you. Others want to know exactly what you're going to talk about, or what they'll know how to do after your live stream. Others wonder, what if they can't watch it right now, what can they do next?
Get the picture? Using this formula to position your show will have you addressing the major reasons someone might have for not to joining your live stream.
Here's an example of this in action:
"Today we are talking about live streaming for your online coaching business (what), because live streaming can help you build your audience and grow engagement around your services (why), today we're going to show you how to do it well from your mobile device (how), but if you're not able to watch it now, a replay will be available (what if)!"
Communicating this on your show doesn't have to take long. In fact, it shouldn't. Use it as an introduction to help your followers make a quick decision on whether they will benefit from engaging with your or not.
2) Idea generation hack: 10 x 10 topics
If you're still drawing a blank at how to structure your conversations, use this simple exercise to help you generate a list of helpful topics for your live stream.
Take a piece of paper and fold in half.
On the left-hand side, write down the top 10 frequently asked questions that you get about your business or coaching program.
On the right-hand side, write down top 10 should-ask questions – the questions people should be asking about your program, but aren't because they don't know they should!
Do this exercise, and you'll have 20 ideas to leverage in your show.
3) Dial up your energy
With your talking points in hand, bringing energy to the screen is a great way to stand out and captivate your viewers. Energy invites people to engage with you in a similar way through the screen.
This is important to note because if you're not the most energetic person in real life, you'll need to practice dialing up your energy to connect with your followers. Whatever your normal energy level is in real life, aim to bring that level up about 3x for the camera.
While this may seem weird at first, don't worry – your energy translates differently on camera. Find ways to get yourself pumped up before the live, whether that's listening to your favorite song or fuelling up on caffeine.
Pro tip: If you're new to video, practice your angles before filming to get confident on camera. Do this beforehand so you're not thinking about it during the live.
What to do after a live stream: how to re-engage your audience
What do you do once the live stream is over? How do you continue conversations beyond the event and nurture those relationships towards a sale?
Strategically Engage With Comments
Once the live stream is done, take note of who left the most comments. Identify their points of interest and plan to engage with them strategically over the next few days. Your goal should be to create staggered touch points with them to keep the conversation going.
For example, if someone asked a number of questions and was actively engaging throughout the live, answer a couple questions on the day of the event. Then, plan to follow up with additional comments over a period of days following the stream. This keeps you top of mind and builds your brand as an engaged expert.
Repurpose Your Livestream
If your show lasts for 30-45 minutes and you've provided value, you can likely extract different nuggets of wisdom to repurpose into other content types like videos, blogs, or social posts across your channels.
For example, you could take a one minute clip and post it on LinkedIn with a call to action. Or schedule key quotes from your talk across social for the next few weeks, pointing back to the replay of your live stream. Consider embedding the replay video into a blog post, or repurpose it on YouTube to drive back to your site.
---
To hear ways Stephanie repurposes her live stream as well as how to leverage cross-posting functionality with partners, watch the video above!
---
Success Metrics
How do you know if your livestreams are working? What should you be looking for to indicate success?
While it will differ from one business to the next, you'll want to start taking note of your numbers for these three baseline metrics:
Your audience size and proportion of engaged followers will affect your baseline, so don't worry too much about comparing your results to others.
"For me, 1,000 views and 100 comments usually indicates that I've hit on topic that resonates with my audience. But you need to start where you're at – don't try to compare your metrics to someone else's. You have to base things off of your own audience, and set growth goals as you progress."

– Stephanie Liu
Once you know your baseline numbers, start looking for areas to improve next time. Maybe you need to do more to promote your live stream in advance, or topic wasn't as engaging as you thought it would be.
Live streaming is a great way to reach a new audience. We hope you've found these tips helpful to get started with your very own show. Are you already using live streaming for your business? Let us know what works best for you in the comments below!
Connect with Stephanie at www.lightscameralive.com, on Twitter @heystephanie, and Instagram at @heystephanieliu.
---
Want to learn more about how to grow your coaching business through online courses? Download the Online Coach Blueprint below for a step by step roadmap to creating your first online coaching course.