It's never been a better time to become an entrepreneur. Thanks to the internet, you can think of a few ideas for a small business in the morning and get your first paying customers by the time you go to bed in the evening. Sometimes, you don't even need to invest anything upfront.
SMBs have been on the rise lately, with 32.5 million active small businesses in the US as of 2021 (99.9% of all businesses). 
If you've been dreaming about starting your own small business, the first step is to come up with a good idea. You can start brainstorming with a big list, then narrow down to a few options based on your skills and what you're passionate about. 
In this guide, we've compiled 30 ideas that should inspire you to start your own business. Most of them require minimal capital and training. Some of them would even make it possible to work from home on your own schedule.
30 small business ideas for beginners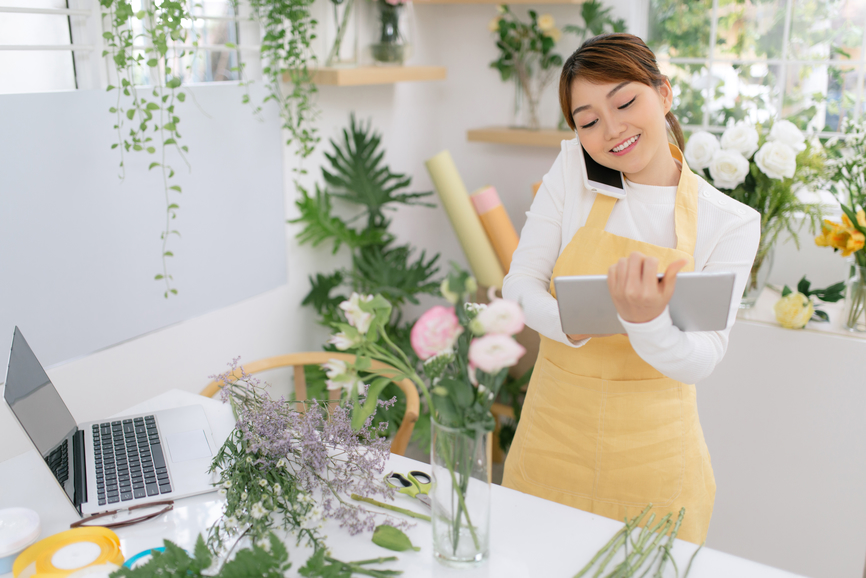 The key in coming up with a list of business ideas is to know which of your skills are in demand (e.g. photography, app development) or what kind of work you're willing to do that others would love to delegate (e.g. cleaning services). You also need to know the best tools you could use to grow your business.
You can take the list below as inspiration to develop your own business models or be adventurous and jump into any idea right away — and see what happens! You'll definitely learn something either way. 
1. Digital consulting
Since most businesses still operate like it's 1975, digital savvy professionals have a near unlimited amount of potential clients they can help. 
You can pick up a freelancing gig as a digital marketing consultant or an SEO expert. Even if it's not your specialty, chances are, you know more than your clients and can still provide real value. And if you need a refresher? There are tons of online marketing tips and SEO courses you can check out to bring your knowledge up to speed. 
2. Online course creation
Is there something that you're passionate and knowledgable about that people want to learn? Do you want to share your skills with others in a scalable way? The demand for online courses and online education has been growing rapidly over the last few years, making it a great option for anyone looking to make money online.
You can teach anything — from gardening to industrial design. All you need is a computer and a good idea. Start small, write your curriculum, and create your course with an easy-to-use platform like Thinkific. With Thinkific, you can set up, promote, and sell your online course without any design or programming skills.
Take a look at this quick tutorial to see how easy it is to create your first course. 
---
Launch your online learning product for free
Use Thinkific to create, market, and sell online courses, communities, and memberships — all from a single platform.

---
3. An online store
Thanks to platforms like Shopify, independent ecommerce has been booming in the past few years. So if you have a knack for curation, creating an online store might be the perfect way to share it with others. 
There are three high-level types of shops: 
Sell items from your own collection

Sell something you make yourself

Sell goods you've bought from other manufacturers or distributors
4. Dropshipping
Want to start an online shop but don't want to deal with the hassle of inventory? There's another type of business that you can explore — dropshipping. 
Dropshipping essentially means running an online store without owning any of the actual goods you're selling. You have an agreement with a supplier to ship incoming orders directly to customers. 
As a result, dropshipping businesses are easy to start and don't require much capital (e.g. a warehouse). Most dropshippers are either leveraging their own social media following or specialize on certain niches and target specific search keywords to grow their business.
5. Freelance writing
If you like writing and are good at laying out your thoughts on paper, you can sell this skill as a service to nearly any small business out there. 
The need for content is rising and companies are often looking for someone to write articles for their blog, come up with digital ads, create documentation, and more. (Writing is also one of the perfect small business ideas from home that you can try without ever leaving your desk.) 
6. Delivery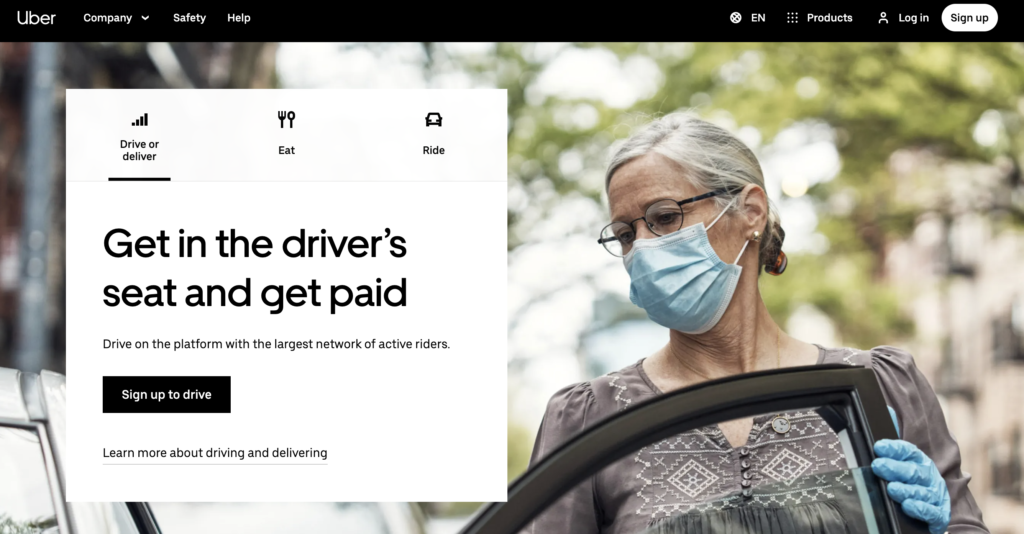 It seems like the so-called "gig economy" has demand for a nearly unlimited number of people. One of its fastest growing subsets is delivery services.
If you have a bike or a car, you can sign up for one of many platforms and start delivering anything from food to documents. You can stay in control of your own schedule and just work when you have a few free hours and want to get out of the house.
7. Repairs
People break stuff all the time, whether it's electronics, plumbing, or torn clothes. More than that, most people don't like to or don't know how to fix things. 
So if you gather together a bit of handyman or tailoring skills and buy a few tools you can advertise your services locally and get into the market. (Plus, you'll meet your neighbors too!) 
8. Freelance graphic design
If you're an aspiring graphic designer, freelance design can be an interesting niche with little to no startup costs. 
There are online courses and tutorials for any aspect of graphic design you can imagine, so you can quickly learn to do something of value, create a portfolio, and offer your services on one of many freelance platforms like Upwork.
9. Freelance website or app development
With the digital migration in full swing, demand for software engineers is rising. If you're not a developer already, this industry has a few more barriers to entry compared to others in this guide — but dev work is well-paid, and will be relevant for years to come. 
To start, you can sign up for a coding bootcamp in your city, or learn by doing real projects online with a school like freeCodeCamp.org.
To find clients, pick a specific niche first (e.g. Salesforce integration) and contact companies online that might need it. 
Related: This list of Freelance Marketplaces can help you research your competition, and connect with clients.
10. Personal training
While a healthy and active lifestyle is desired by everyone, it's not getting any easier to get yourself out of the house and into the gym three times a week.
What most people lack is not even motivation but accountability. So if you're a former athlete or a consistent gym goer today, you can study fitness coaching on the side, get certified, and find clients who need someone to guide them.
Most gyms even have policies that allow you to bring your own clients for a small fee.
11. Life or career coaching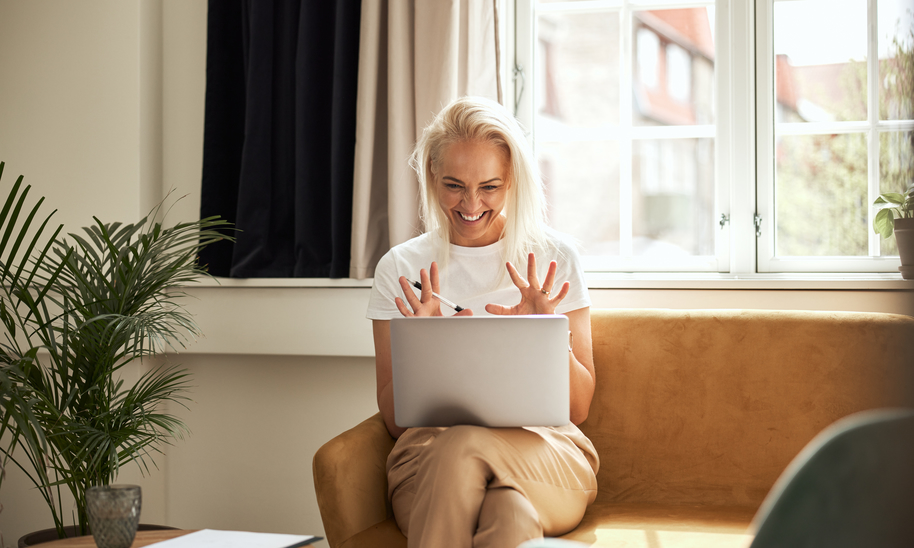 Speaking of accountability, fitness is not the only aspect of life where most people need a boost. For most people, career advancement and big life decisions can benefit from third-party involvement too.
So, if you've had a great career or a wealth of life experience, you can share it and guide others to lead a better life as well — as a life coach. You can get certified if you want to learn specific techniques, but it's not strictly necessary. The main thing is the ability to help others get better at what they'd like to achieve. 
Related: Passive Income for Life Coaches: 5 Ways to Make Money Online
12. Translation
Knowing a second (or a third) language is becoming increasingly valuable in our globalized world. Moreover, since learning a language takes a long time, you have an enormous advantage over potential competitors. 
You can sign up to translate business conferences, marketing materials, or even regular business documents. A certification would definitely help, which you most likely can get from a local university by attending evening classes. 
13. Photography or videography
Taking pictures is a really popular hobby, but not many hobbyist photographers start photography businesses. But if you've already invested hundreds of hours into perfecting your craft, know your way around photo-editing tools and have an extensive collection of photo or video gear, why not monetize it? 
You can take corporate portraits, become a wedding photographer, or specialize in lifestyle shots. Maybe you'll even make enough money to cover the cost of your gear! (Just kidding, hopefully, you'll make much more.)
14. Cleaning
If there's something most people dislike doing, it's cleaning. In fact, lots of people are ready to pay someone to come in once or twice a week to clean their house or apartment. 
The startup costs as well as skills required to get a house cleaning business running are pretty minimal. And if everything goes well, you can grow by hiring other people and expanding to other neighborhoods. 
15. Property management
With the rise of real estate investment and short-term rentals (e.g. Airbnbs), the job of a property manager has become much more important. 
A property manager is someone who takes care of all the little details, making sure the apartment (or house) is clean, communicating with guests, taking care of emergencies, etc. 
You can start with managing just a single property, and even do another business idea on the side at the same time. 
16. Interior design
During the pandemic, people spent more time indoors than ever and, as a result, started paying more attention to the spaces they live in. If you know how to tastefully decorate a place and spend your free time looking at Pinterest and reading Wallpaper* magazine, consider charging for your expertise. 
In case you see demand for your services, you can dive deeper and learn 3D modeling or take an interior design course to go into the profession full-time. 
17. Guided tours
Those interested in history, architecture, society, and politics can start sharing their knowledge with others through guided tours. 
You don't have to live in Paris or Vienna to do so — even small cities have fascinating secrets. Even better, you can record an audio guide to your city and sell it online to anyone who visits. 
18. Tutoring 
Were you good at math, physics, chemistry, or any other academic discipline?
You can take a quick refresher course online and then offer your tutoring services to high-school students. It's a rewarding business that's quick to set up. And you can even offer your services online to scale up and reach more students.
19. Event planning
Most people aren't good at planning events larger than a dinner with friends. So the role of an event planner isn't going away anytime soon. 
If you're organized and love untangling chaos, event planning can be your thing. Corporate events, weddings, music festivals, charity events — the list of potential planning opportunities can go on and on (especially since more events are restarting again after COVID-19). 
20. Personal assisting
Your organizational skills can make you a great personal assistant. You can turn it into a full-time job working with upper management and executives, or you can be a virtual assistant and have lots of clients who just need smaller things done that they don't have the time for. 
21. Daycare
If you want to work from home — and especially if you're on maternity (or paternity) leave yourself — you can make some extra money by organizing a daycare service and looking after a few other kids as well. 
In most cities, finding daycare is very difficult. So if you like that line of work, there are many opportunities for expansion.
22. Dog walking or Dogsitting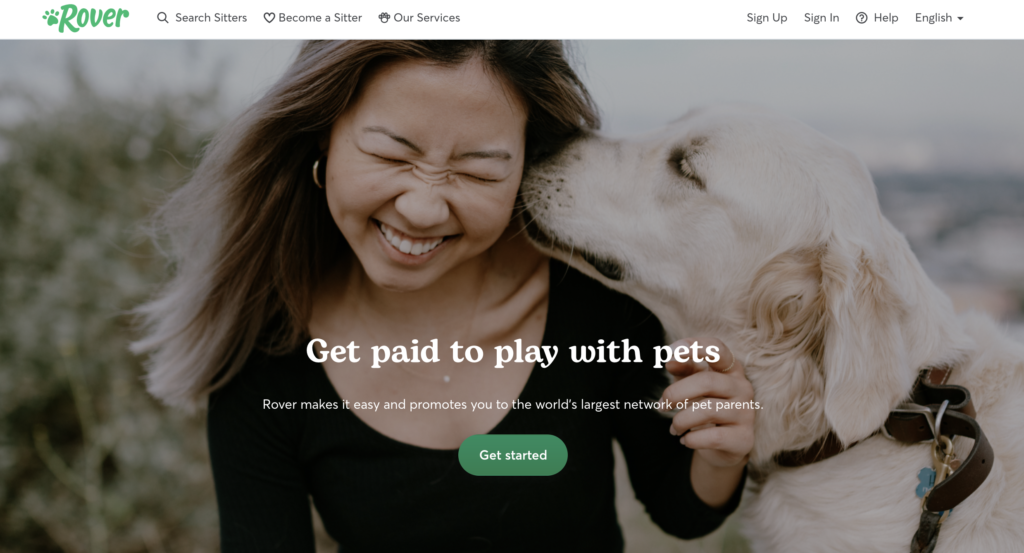 Every dog owner has to walk their dog at least a few times a day and, naturally, not all of them have time to do it. 
So if you have a job with flexible hours and love animals, it might be a perfect break in the middle of the day for you to walk a few dogs in the neighborhood. Apps like Rover make it easier than ever to start. 
23. Moving
If you have a truck and don't mind getting some exercise on a weekend, you can offer moving services and get paid for hauling around other people's boxes. This line of business is also easy to scale by hiring others and renting out and (eventually) buying more trucks. 
24. Organizing
Keeping things tidy takes a lot of mental effort and time. So if you're someone who enjoys creating systems and rearranging things in perfect order, you might do well in helping people organize their homes, wardrobes, garages, office spaces, and more. (All you need to do is channel your inner Marie Kondo.)
25. A vending machine
Vending machines are some of the most passive investments you can make. As a business owner, you do need some upfront investment — a specific location and a servicing agreement that includes maintenance and stocking up — all of which you can set up right in the beginning. 
After that, you might barely get involved at all, other than buying more vending machines and expanding your business. 
26. Social media management
It seems like everything that's happening today happens on social media first. People spend hours tweeting, watching TikToks, and scrolling Instagram every day. So it's practically become a requirement for all companies to be present on social media as well. 
If you get social media and know how to build a following, working as a social media manager might be a great idea. 
27. Selling handcrafted goods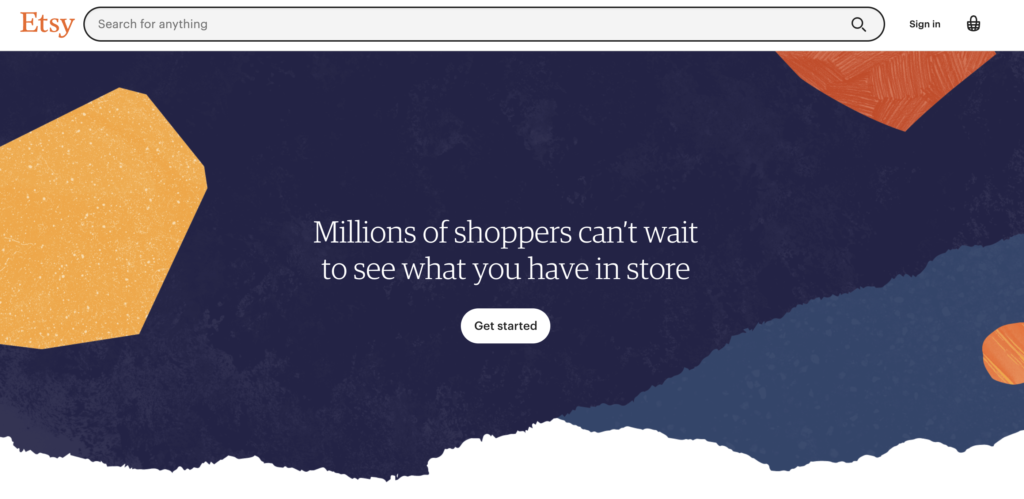 Anyone who's ever wanted to be a craftsperson can try it now with minimal risks. Simply continue creating anything you want as a hobby and post your creations to online platforms like Etsy to see if there's demand for them. If so, you can expect to raise prices and expand your offering over time. 
28. Teaching yoga
Speaking of hobbies turned into career callings, yoga teaching is a popular way to share your yoga practice with others while earning a living and improving your skills. 
To teach yoga, you usually have to complete a 200-hour certificate from a Yoga Alliance Certified school, which might take you about a month of full-time studies. 
Related: How to Teach Yoga Online (Ultimate Guide)
29. Bookkeeping
Another business chore most entrepreneurs try to avoid is bookkeeping. Unlike its big brother, accounting, bookkeeping doesn't require a degree — a diploma is often enough. 
If you like working from home and don't mind spending your days surrounded by numbers, starting a bookkeeping practice might be a great option for you.
30. Florist services
When it comes to buying flowers, most people have no idea what they are doing and would gladly outsource the task to someone who knows how to arrange a bouquet.
You don't even have to have a retail location anymore — just post your creations to Instagram and deliver bouquets in person. Over time, you can hire more people or introduce a new product or service to go along with flower deliveries. 
These 30 ideas for a small business are just a fraction of what you can come up with, but hopefully they give you enough of a direction to get inspired. If you're having trouble picking one idea — why not try a few out, and see what you like?
Want to build a career in the creator economy? The Leap is a website and newsletter covering advice, tools, and the latest industry stories to help new creators start earning $$$. Subscribe today.
How to come up with small business name ideas
So you have a business idea and now you need to call it something that would sound interesting to your audience. Where do you start? 
There are different types of business names, including: 
Descriptive (e.g. Dropbox)

Eponyms (e.g. Walmart)

Portmanteaus (e.g. Microsoft)

Neologisms (e.g. Xerox)

Evocative (e.g. Amazon) 
… and many more. 
To brainstorm some naming ideas: 
Write the idea behind your brand (or a mission statement) in a short paragraph. Create a list of names based on associations with that idea. 

Consider your competition and think of names that would stand out next to them.

Look up as many metaphors as you can related to what you do.

Read articles and books related to your field of work and highlight phrases that pique your interest.
In the end, naming a product or service is quite subjective and, chances are, unless your name is very obviously bad, it should work just fine. Don't let indecision stall your progress — you can always change the name later on if it's not working for you. 
Get started with your business today
As soon as you have your business idea and a suitable name — it's time to get to work.
If you're creating an online course, there's no better place to start than Thinkific. It's the easy-to-use course building platform for content creators, educators, and entrepreneurs. You can set up, promote and sell your online course without any design or programming skills. Use Thinkific's professionally designed templates and intuitive drag-and-drop editor to create your own online academy in just a few hours.
---
Launch your online learning product for free
Use Thinkific to create, market, and sell online courses, communities, and memberships — all from a single platform.

---