February has been full of flowers, heart-eye-emojis, and some great new Thinkific features and training! We want your students to fall head-over-heels in LOVE with your courses and their learning experience.
Creating student success is more than just great looking and sounding content. Designing a smooth curriculum and building out your course in Thinkific was our focus this month for development. That meant prepping your course website for some serious upgrades in the coming months.
On top of that, we aim to save you time and give you everything you need to know to prepare for the rest of the year with an updated integration, and more free training for course creators.
New Free Training and Resources
What's new to Thinkific?
Add Logos and Change Fonts in Your Course Player
In the spirit of giving you complete control over your Thinkific course site, we've unlocked a couple of customization options for your student experience.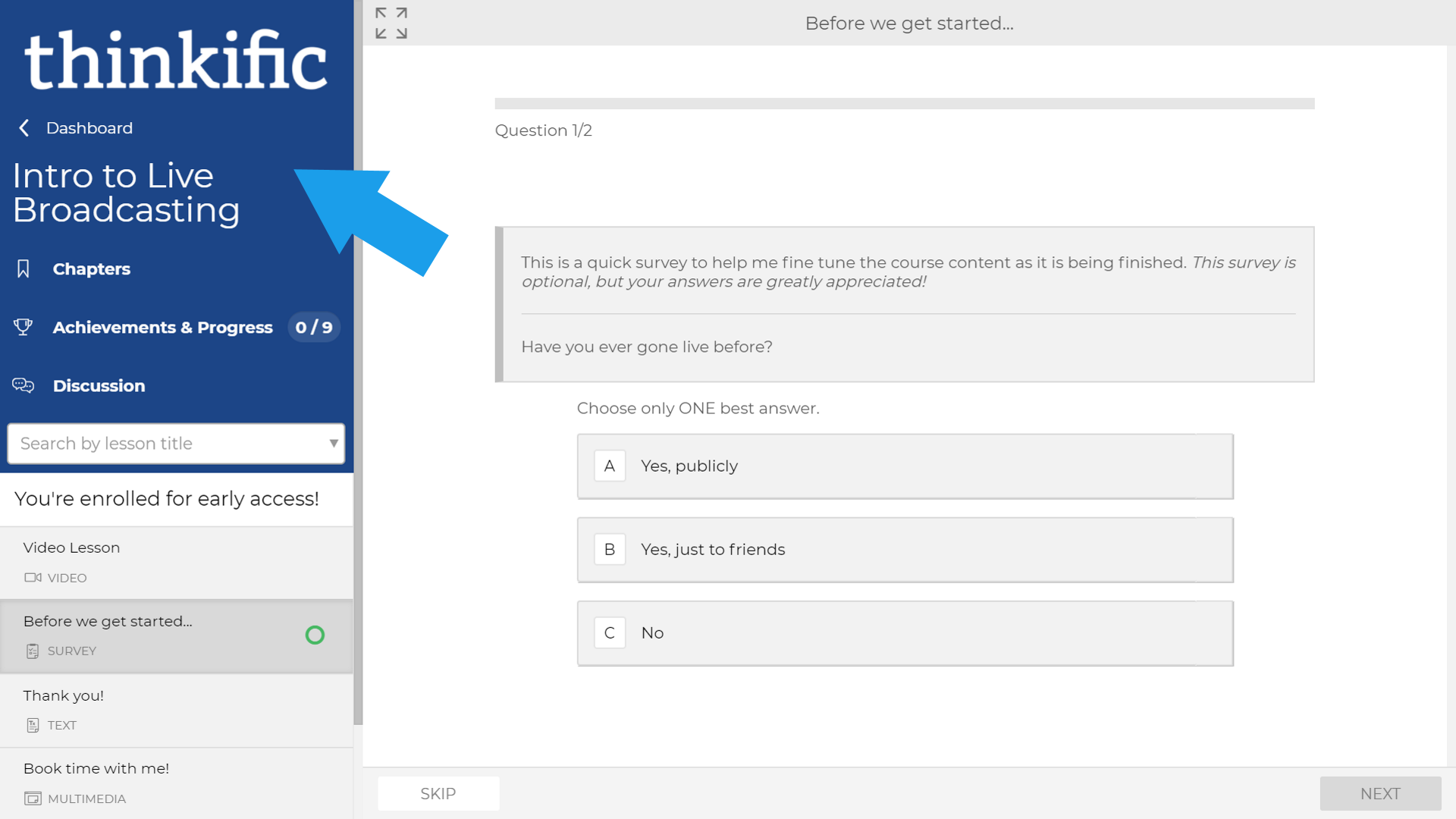 You'll now notice a gear icon in your My Courses section of the Admin Dashboard that will let you add a logo image and change the font in your Course Player (where students access your course content)!
Learn more about customizing here »
Redesigned Bundle & Course Builder
In anticipation of some exciting new updates to come, we're redesigning parts of Thinkific to help you manage the workflow of creating products like courses and bundles.
These makeovers help you understand where to go to create and make edits in the course builder and the bundle builder. Explore the changes by logging into your Thinkific course site and editing a course or bundle!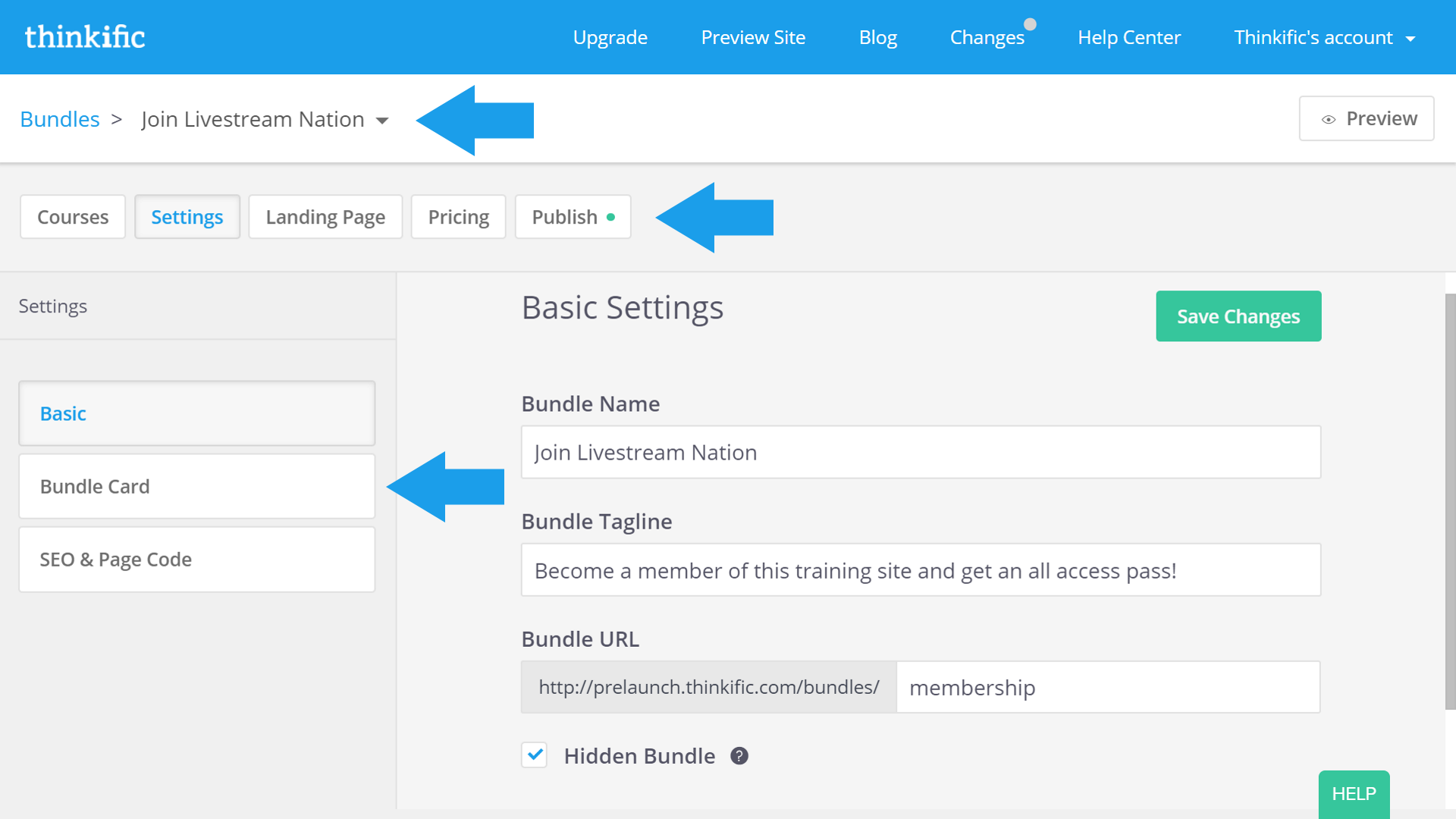 Learn more about creating courses here »
Build Great Courses with Smart Coach
Creating a great course means understanding how students in online courses actually learn. Learning instructional design can be a four-year university degree, and we know you don't have that time on hand, so we're adding a few new features to help take the guesswork out of curriculum design.
Thinkific Smart Coaches appear (based on your course content) to help you take advantage of best practices and ensure maximum student success, like this tip from Yinyi.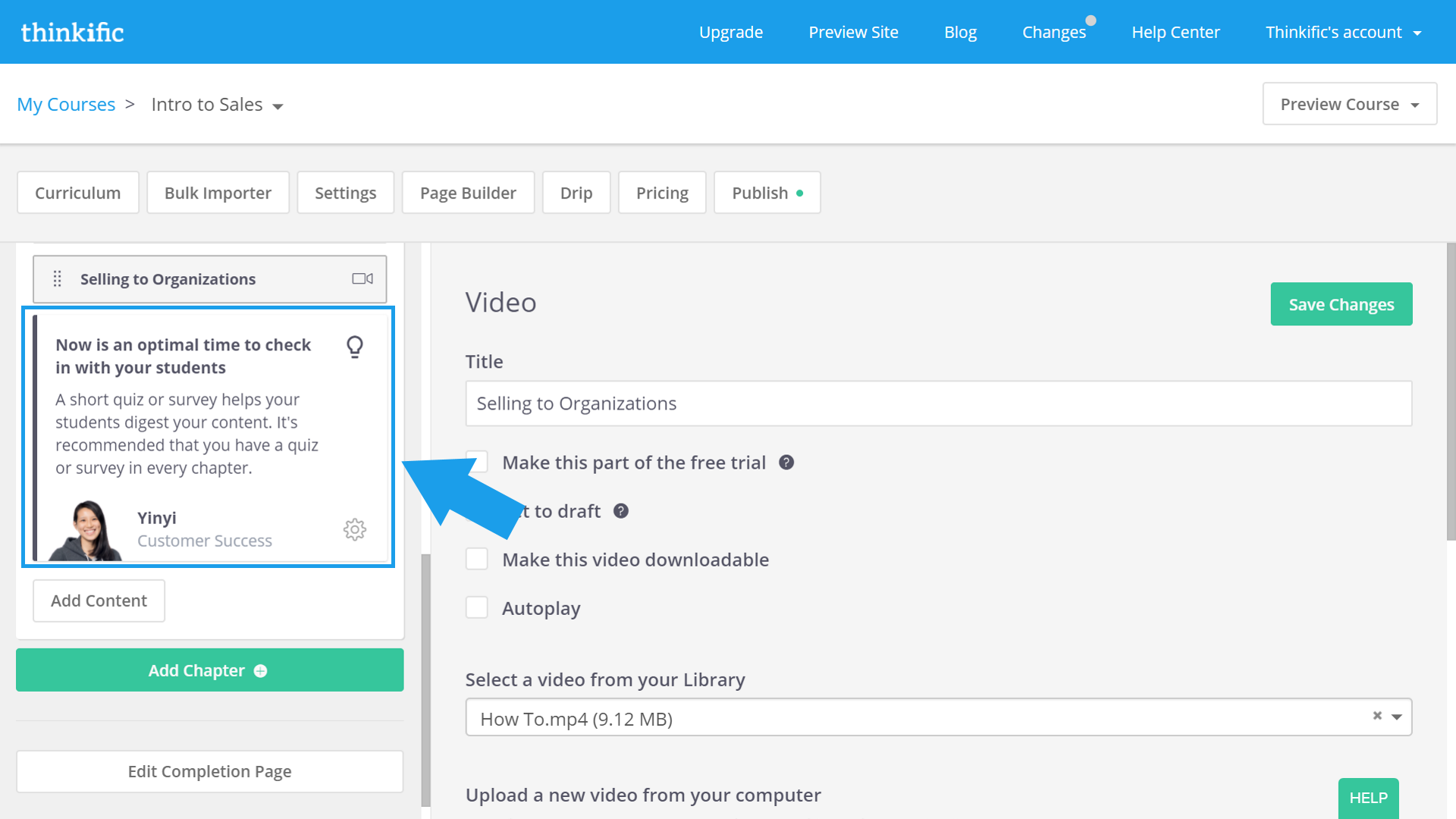 Keep an eye out for the team in the Course Builder — remember, we're always here to help.
Other amazing releases this February
We're also hard at work building out tiny wins for you and your students in Thinkific. This month we released some updates to enable you to automate more of your workflow:
New Zaps Available
Course creators love using Zapier to automate their workflows to free up time. So, we've added new zaps to help you automate more:
You can now search your user base as a part of your Zap. This is helpful when you only want to perform actions on specific users.
You can also now unenroll students from courses automatically. Pair this action with triggers like failed subscription payments, for example.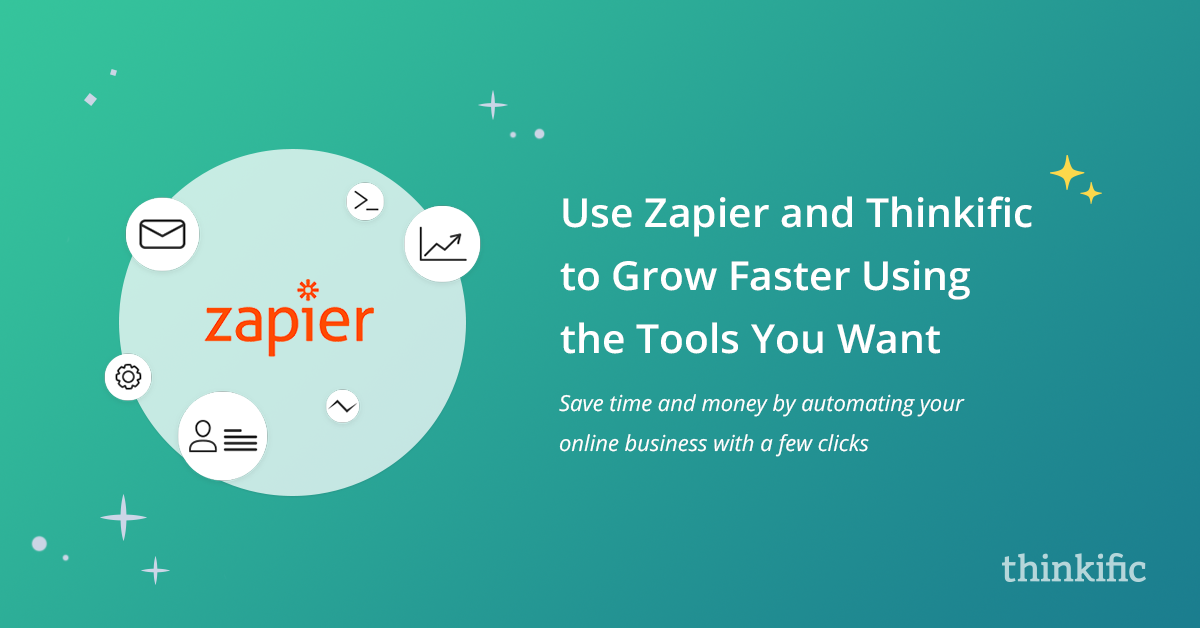 Webhooks API (Beta)
If you're looking for advanced integrations, for the first time, you can now use Thinkific's Webhook API on the Business plan or higher. (Heads up: it gets pretty techy from here on out!)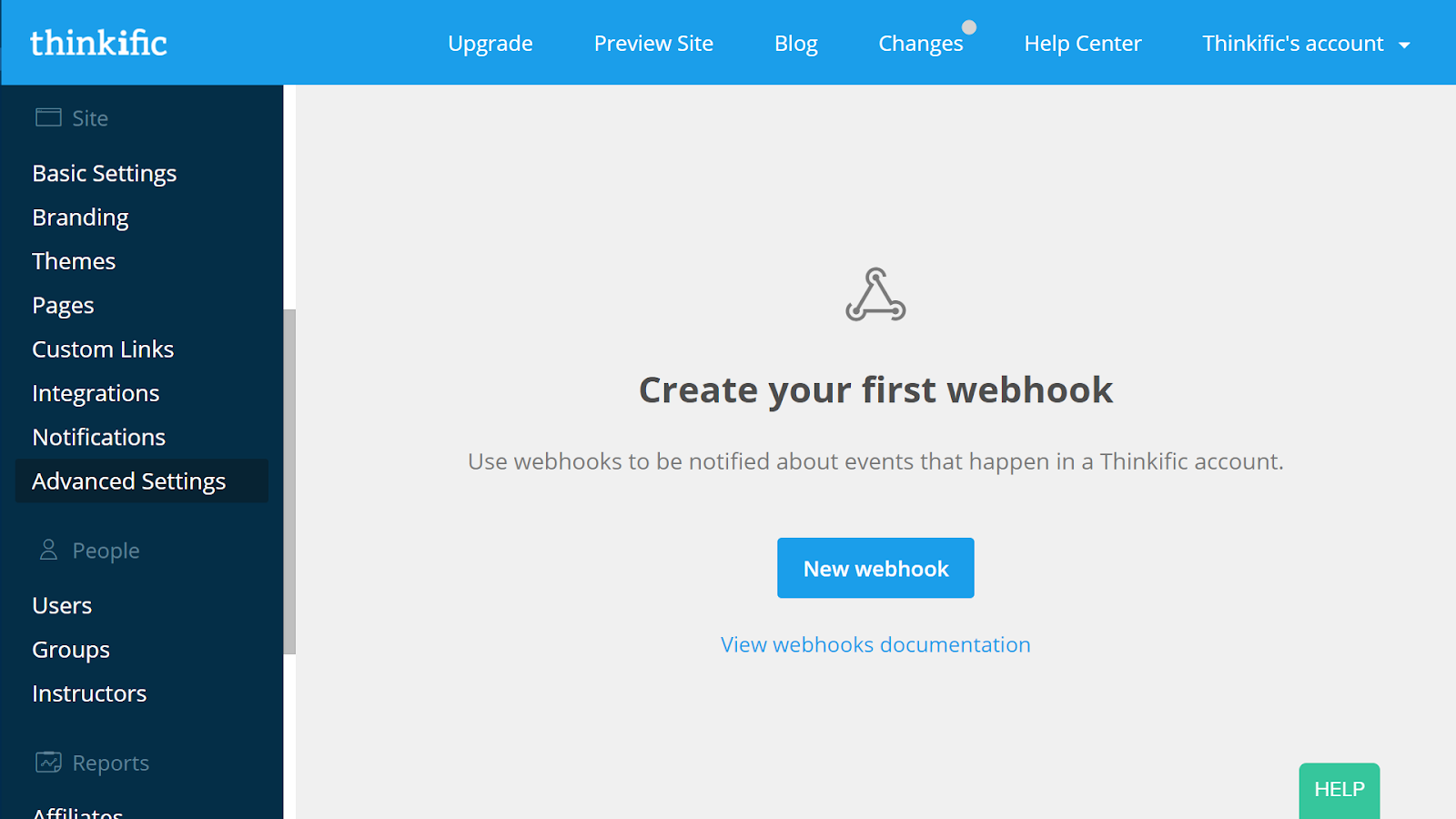 What's Happening at Thinkific HQ?
---
That's it for February!
Thanks for reading! We'll be back next month for another round-up of the best Thinkific has to offer.
If you're interested in learning more about how we develop features, resources, or what we've been up to, don't hesitate to drop us a line. We'd love to hear from you!