Picking the perfect name for your YouTube channel is a tough task. 
Just when you finally found the perfect name that fits your niche and your unique brand, you discover it's taken!
And you only have one chance to get it right. 
To help make things easier, we asked a robot called chatGPT to help give you a giant list of ideas to choose from, based on many niches!
As you might imagine it might take quite a while to scroll through hundreds of name ideas, so I created a searchable dashboard of categorized names for your youtube channel here.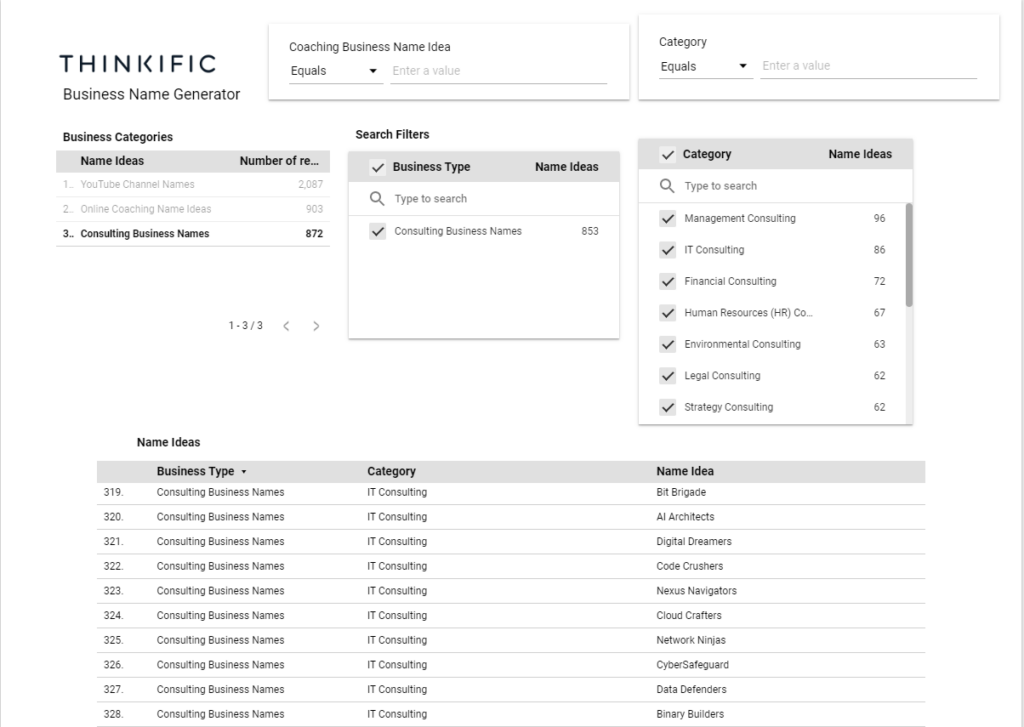 If you don't like a specific channel name on the list, consider swapping out a component from another name that you like better.
2000+ Youtube Channel ideas for Every Niche We Could Think Of
Skip to a niche:
---
Art youtube channel name ideas