Ellie Diop's story is quite unlike many other inspirational entrepreneurs' journeys to riches. She already had an impressive career as a director of sales in corporate America. However, with the state of the job market being finicky in 2020 and layoffs becoming more and more common, Ellie had concerns about her income stability. 
Unfortunately, her concerns were correct. She was laid off by her company and shortly after went through a divorce: leaving her with no income. 
So, she sat down to take account of all of the things she knew how to do and her experience. The mother of four decided to monetize her skills and knowledge and give them directly to the marketplace as a coach.

Skip ahead:
How Ellie Diop started her online learning business
With the assistance of her $1,200 government stimulus check, she started an LLC and quickly built up her social media presence. With a bit of help from tools such as Canva and a resolve to make money, she started her business Ellie Talks Money with $40-an-hour coaching sessions. She soon found out that this was not sustainable if she wanted to scale her business. As a result, she created online courses on Gumroad, a popular e-commerce platform. 
 At just $15-20 for each course, she found more than 50,000 paying customers in the first year alone. This was when she realized that her students needed a more interactive and responsive platform for her students. While Gumroad was great to start as a coach, Ellie wanted to give her students a high-quality learning experience.  
Her quest brought her to Thinkific Plus, which helped her to up her game. Her online courses became more interactive, and her students found it easier to turn in their assignments, participate in quizzes, and engage with course content that was far more polished and nuanced.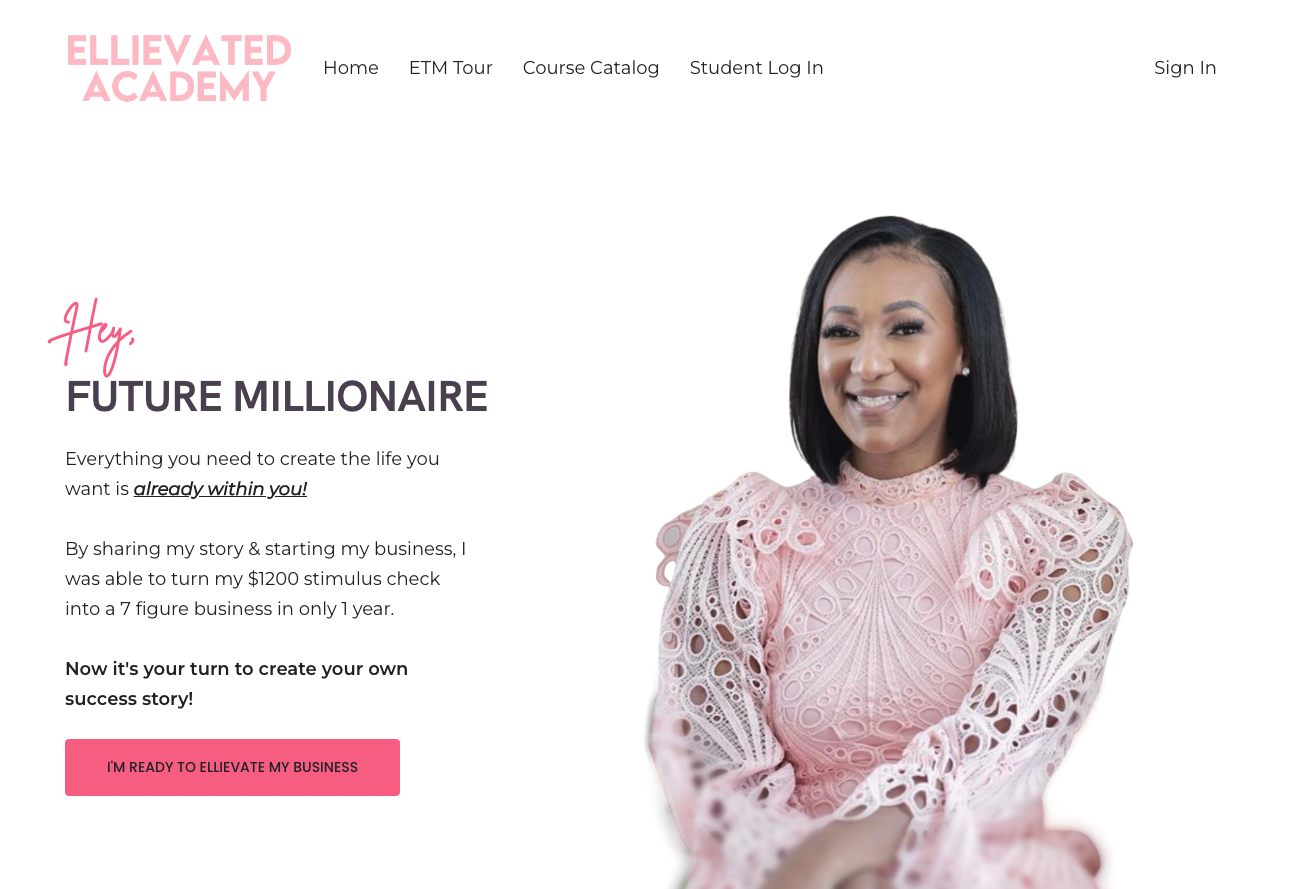 How Thinkific Plus helped
Thinkific Plus brought her enormous benefits in the form of an enhanced student experience, better customer support, and improved customizations. Specifically, these benefits helped her with
The ability to create engaging, dynamic and polished course content, which resulted in improved knowledge acquisition among students.

 

Adding branded and customizable landing pages to her course sites. Thinkific's

site builder

  helped Ellie add videos, pictures, and visual interactions to her course sale pages, which helped her drive further sales. 

Building an online and offline student community, helping her establish robust social proof. 

Access to dedicated, ongoing 1-1 support from a

Thinkific Plus Customer Success Manager

. This enables Ellie to focus on to continuously improving her courses and online learning experiences to provide more value for her students. 
Rebranding as "Ellie Talks Money" as an Academy 
While her initial motivation for starting her business was to provide for her family after losing a job, after surpassing her goal of supporting her family through her business, Ellie soon realized the importance of helping other entrepreneurs monetize their skills and talents to create a brighter future for themselves,  and saw a need to focus mainly on supporting women and entrepreneurs of colour. This impetus encouraged her to rebrand her business as an online learning academy called  "Ellie Talks Money." 
Rebranding Ellie Talks Money as an academy gave Ellie the ability to provide her students with a branded learning experience and start offering additional courses and learning products to her target audience. 
Ellie has three short pieces of advice for other entrepreneurs:
Monetize your knowledge: If people often come to you for advice on a specific topic, it's likely that you will be able to monetize your knowledge on that topic, and you can charge others for the same advice. 

Don't let imposter syndrome stop you from starting your online learning business: Build your first course, launch it, learn from it, and see it as an opportunity to improve! 

Aim for an elevated brand experience: Aim for consistency with your brand identity and pay extra attention to the quality of your student's learning experience if you want to create loyal customers.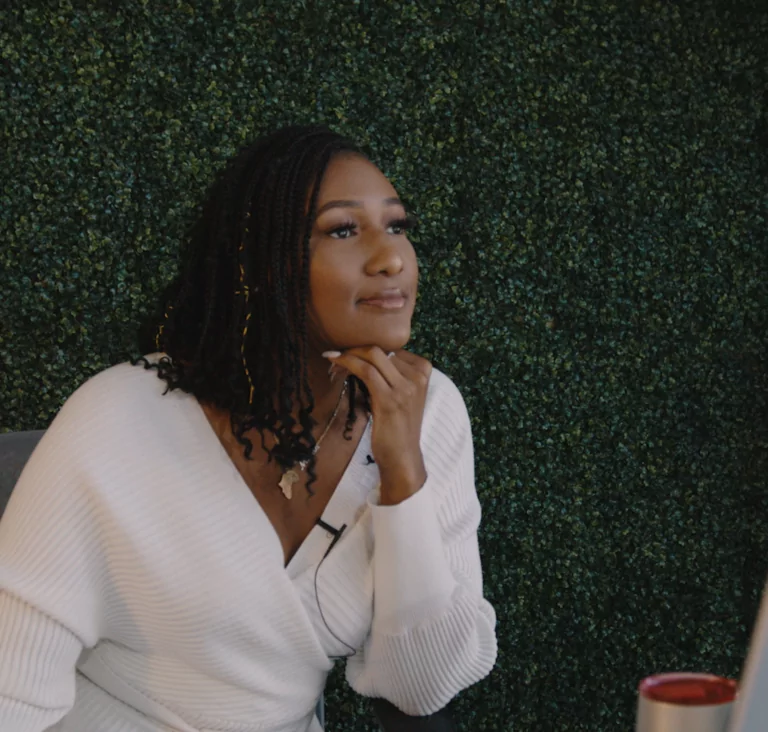 Download Ellie Diop's full case study
So how exactly did Ellie Diop use Thinkific to earn seven figures? 
What features did she use to boost sales? 
How did she get the word out about Ellie Talks Money?
Find the answers to these questions and more in the full case study! Check it out here.