If picking between marketing automation platforms feels a little like swimming in a pool that gets deeper with every lap, it isn't just your imagination.
Right now, the landscape of marketing technology spans a whopping 9,932 solutions ranging from analytics to video platforms. It's expanded 24 percent over the past two years. And among the top hottest areas of growth? Marketing automation platforms, with 353 options currently captured in the category.
So if you're shopping for a marketing automation platform, you're literally hunting through an ever-growing haystack for that perfect needle.
Overwhelming, we know. And that's why we're here, to help you narrow down the options to the ones that work best for your online education business.
What is Marketing Automation Software, Anyway?
By 2023, the market for marketing automation technology is expected to hit $25 billion worldwide. Why the popularity? Well, marketing automation just makes things easy. Efficient. Engaging.
Basically, marketing automation technology takes care of key marketing tasks for you, well, automatically. It helps you identify your audiences, deliver relevant content and measure the success of your campaigns and optimize your marketing strategy without a lot of human work behind the scenes. 
Those tasks can be as simple as sending an automatic thank-you email when someone makes a purchase, or as complex as analyzing customer behavior across several campaigns, segments and channels, and triggering personalized content through every sales funnel stage.
For example, you might use marketing automation to: 
Send emails, social messages and texts to people when they take action on your website

Align and schedule new content and social media posts across your channels

Target and retarget audiences for advertising campaigns

Identify the most promising opportunities for purchases, upsells or cross-sells

Measure and report on customer behavior and campaign effectiveness

Optimize messages, strategies and calls to action
Is Marketing Automation Worth the Investment?
Ask marketers who use marketing automation platforms how important the technology is to the overall success of their digital marketing strategies, and 91 percent will tell you: very! Here's why.
It saves time (and money).
Who has the time to send out individual welcome emails, never mind follow-ups and full email sequences? Who can afford to manually keep tabs on interested leads, walk them through your purchase experience and track their success?
Marketing automation platforms pick up the slack where you can't. With the platform handling administration and delivery of your marketing campaigns, you and your employees can get back to adding value where it's needed the most.
That saved time pays off, too – by one estimate, marketing automation platforms can help reduce marketing overhead costs by as much as 12.2 percent.
It boosts conversion.
A platform that collects data about customer behavior across the purchase journey means you can more effectively figure out what they're looking for, why they care and how to deliver relevant messaging that meets their needs, right when they need it.
In fact, 4 in 5 consumers who receive personalized experiences say they're more likely to make a purchase. And nurtured leads make bigger purchases – by one estimate, as much as 47 percent bigger.
It tracks success.
When you know what emails people open, what social media posts get the best engagement and what landing pages are converting your visitors, you can make better decisions about the lead-gen campaigns and follow-ups that make the biggest waves.
 By measuring the results of your marketing efforts, you can further optimize your customer journey, identify gaps in your sales and marketing process, and prioritize future initiatives.
 It scales.
Marketing automation creates repeatable, reliable and data-driven marketing processes and workflows that work for one customer as well as they work for one million.
The right software will also scale with your business. As you bring on new customers, discover new needs and face new challenges, it keeps up with features that take the growing amount of work off of your plate.
How to Evaluate Marketing Automation Platforms
Among the 350-something marketing automation solutions in the martech landscape today, you'll find a lot of variances. Some are best-in-class for one specific task while others take a more general all-in-one approach. Some are stronger in lead generation while others excel at analytics and tracking. Some are suited for small-scale businesses while others serve enterprise-level needs.
It can feel like you're comparing apples or oranges. Or chocolate cake, for that matter, because they run such a wide gamut.
That's why, before you begin exploring the landscape, it helps to figure out what you want to get out of your marketing automation platform and how you're most likely to use it now and into the future. Common marketing goals for automation include:
Acquiring more high-quality leads

Creating upsell and cross-sell opportunities

Preventing leaks from your sales funnel

Boosting the lifetime value of existing customers

Building more advocates and loyal customers
Selecting Marketing Automation Platforms with your goals in mind 
With your goals in mind, you'll have a better idea of what strengths and features you're looking for. Your final decision should consider an array of factors that include – but aren't limited to – the price you pay (though we'll cover that, too).
Functionality:

Do you need it to do one thing really well? Do you need support across an array of different marketing tasks? Does the platform deliver what it promises?
Customizability:

How much control do you want over the design and layout of your deliverables? Will you be relying on pre-built templates? Do you need advanced customization?
Management

: Do you need something that a single person on a lean team can operate? Do you have a bigger marketing team with a dedicated resource who can manage the system and your contact data?
Simplicity:

Do you have the time and resources to learn a more robust system? Do you want a simple out-of-the-box solution you can start using in minutes? Do you need a drag-and-drop WYSIWYG ( What You See Is What You Get) editor? Would you rather dive into the HTML code?
Ease of use:

Is the interface intuitive, clean and easy to navigate? Can you easily find the tools and options you need to do your job?
Reports:

Do you need reporting in real-time? Does it capture the metrics that are most important to your business? Are reports run automatically or do they require manual work?
Niche:

Does an all-purpose system include the metrics and features you're looking for? Are there options built specifically for your industry that better understand and support the unique tasks and reporting needs that you have?
Price:

What tiers of pricing are available? How is pricing structured – by number of contacts, message volume or flat-rate subscription? What added features cost more? How will pricing change as you grow in size?
Scalability

: Do you have room to grow into the platform if you need to add new features in the future? Will it accommodate a growing number of customers? 
Support:

Are customer support staff responsive and knowledgeable? How can you contact them – by phone, email or chat? Do they offer self-support options, like tutorials and guides?
Integrations:

How will your marketing automation software fit into your existing tech stack? In what ways can you connect it to existing platforms like your CRM or your website?
Some of these considerations will be more important to your business than others, but keep in mind that your marketing automation is part of a bigger picture with larger goals.
A Review: 15 Marketing Automation Platforms
To help you get your search started, we've pulled together a list of 15 leading marketing automation platforms, their strengths and drawbacks, and their price points. Let's dive in.
At-a-glance: Mailchimp may have built its reputation as an email marketing tool, but it has since grown into a fast-growing automation and marketing platform optimized for small businesses.
In one place, you can manage your email lists, create visual customer journeys, design your emails, and pinpoint the best times to send them. Mailchimp's simple editor means you don't need to be tech-savvy to get email automation up and running. Its analytics engine helps you pinpoint the ideal time to send emails to get noticed, too.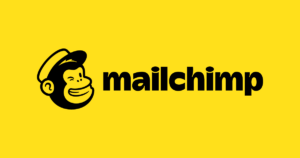 Use it for:
Building emails with a simple WYSIWYG editor (The

"What You See Is What You Get" editor lets

 you make changes and immediately see how they look on your live website)

Mapping visual customer journeys

Delivering emails at optimized times

Scheduling personalized emails with date-based automation
Pros:
Cons:

Pre-built journeys and templates provide a great starting point.

Simple user interface that makes email and journey building easy.

Plenty of CRM integrations are available.

Free option makes it accessible for smaller businesses.

Customizability is limited at lower price tiers.

Customer service is limited to chat at standard and lower tiers.
Where it shines:
Friendly and simple email building tools

eCommerce email sequences
Best for: Startups or small businesses.
Final thoughts: When it comes to email automation, Mailchimp is a solid, budget-friendly option for teams that may be trying email automation for the first time and don't have large amounts of technical expertise. 
Learn more: Explore Mailchimp on Thinkific's App Store
At-a-glance: ConvertKit is a one-stop shop for creating marketing funnels and filling them with leads using automated email journeys.
 ConvertKit is all about the journey, enabling you to build custom paths that connect events, actions and conditions. It gives you insight into what your customers are doing, when they're doing it and how your content is performing at every touchpoint. It does all of this with a seamless, intuitive interface built for simplicity first.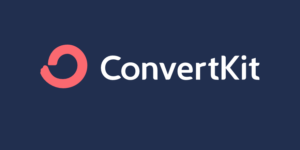 Use it for:
Sending out general broadcasts about your business

Creating personalized messages for segmented audiences

Building automated funnels that move customers through

Customize paths based on customer actions
Pros:
Cons:

Fast setup and short learning curve.

Free version is packed with functionality.

Minimal UI with little noise.

Helpful customer resources and community.

Sequencing may feel simplistic for more complex needs.

Landing page builder capabilities are limited compared to other options.

Analytics lack depth depending on your business needs.
Where it shines:
Marketing automation for creators

Rule-based email drip campaigns
Best for: Startups and small businesses looking to grow.
Final thoughts: If email drip campaigns are a marketing priority, it's hard to resist a free version with this many features – especially if you're a small business that wants to try it before you buy.
Learn more: Explore ConvertKit on Thinkific's App Store
 At-a-glance: Purpose-built for businesses using Thinkific to host and market their online courses and learning products, WooNinja Funnels is a single automation solution that replaces the need for third-party tools.
WooNinja Funnels lets you set up and send emails at specific trigger moments in the customer/student journey, whether it's a new sign-up or a loyal returning customer. You decide when and how customers/students access your proprietary course content, giving you real-time control while tracking the activity within the funnels you set up.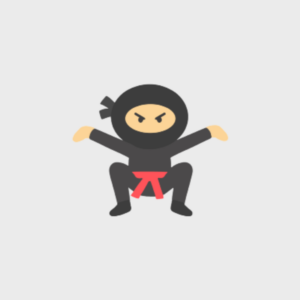 Use it for:
Sending customized emails for sign-ups, trials, purchases and more

Securely selling ebooks, downloads and other files

Distributing certificates or supplemental course materials

Capturing opportunities at five key trigger moments
Pros:
Cons:

One-minute setup – no developers needed.

Designed for specific triggers within Thinkific.

Attach ebooks, course resources certificates and more.

100% GDPR compliant.

Limited customization capabilities in emails.

Not available on other platforms other than Thinkific. 
Where it shines:
Online Education

Thinkific App
Best for: Course creators, businesses and organizations of all sizes using Thinkific.
Final thoughts: We may be a little biased, but we recommend WooNinja Funnels as the simplest way to engage students whenever they interact with your Thinkific site. 
Learn more: Explore WooNinja Funnels on the Thinkific App Store
At-a-glance: AWeber is a leader in marketing automation, particularly in email marketing – a specialty they've honed for more than 20 years.
AWeber handles everything your customer journey touches, from auto sender email campaigns to landing pages and notifications. Paired with reliable service and delivery and a simple drag-and-drop designer, this platform is built to reduce hassle and worry for entrepreneurs and creators who aren't necessarily tech wizards.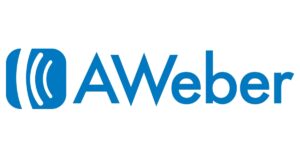 Use it for:
Creating and sending email journeys

Implementing push notifications on your website

Designing landing pages for your offers

Building and growing email lists
Pros:
Cons:

Easy opt-in boxes for subscriptions.

Simple process for designing emails.

Quick migration from other providers like Mailchimp.

Support for eCommerce businesses.

Be prepared to spend some time learning the ins and outs.

Automation may not be suited for complex journeys.
Where it shines:
Focus on email marketing

Built-in Canva integration
Best for: Small businesses and entrepreneurs.
Final thoughts: AWeber is a strong choice for those looking to create a solid foundation for email marketing automations, particularly for marketers who don't have a technical background.
 Learn more: Explore AWeber on Thinkific's App Store
 At-a-glance: ActiveCampaign combines powerful customer experience automation and CRM software with email marketing tools for B2B, B2C and eCommerce businesses.
 ActiveCampaign helps you deliver a high-touch customer experience that feels personal at scale. It embraces the complexity that comes with customer relationships with a multi-channel approach to analysis and automation. With pre-built templates for automations and emails, it makes running connected campaigns easy no matter where customers find and interact with them.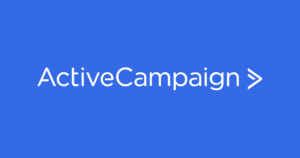 Use it for:
Creating automated personalized messaging across channels

Tracking customer interactions, preferences and behaviors

Optimizing campaigns and send strategies

Finding (and targeting) engaged customers
Pros:
Cons:

Pulls customer data from online and offline channels.

Plenty of customizable templates.

Editable automations. 

Highly customizable designs and journeys.

May be overwhelming to those who are new to marketing automation.

Learning the system can be time-consuming.
Where it shines:
Cross-channel automation

Detailed event tracking
 Best for: Small to mid-size companies.
 Final thoughts: ActiveCampaign may require a little more time to set up and learn, but in the end, businesses with a sizable list of contacts are likely to enjoy the value this tool provides.. 
Learn more: Explore ActiveCampaign on Thinkific's App Store
At-a-glance: Constant Contact brings big-company digital marketing automation to small businesses with simple-to-use tools.
Constant Contact's marketing automation focuses on building up your list of contacts and communicating with them via email, social media and SMS. With simplicity at its core, it sets itself apart as an entry-level solution focusing on a few high-value elements that provide the biggest value for small businesses and non-profits.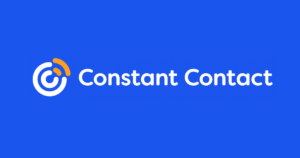 Use it for:
Building email lists from many sources

Customizing email templates

Automating real-time sends, follow-ups and reminders

Integrating event registration, surveys and A/B tests
Pros:
Cons:

Easy to sign up and get started fast.

Drag-and-drop design makes automation easy for non-technical users.

Easy-to-customize email lists.

Send unlimited emails to your contact list.

Interface may feel outdated.

Live support is only available with higher tier plans.

Reporting features may lack the customizability you need.
Where it shines:
Simple tools for those without technical expertise 

Non-profit marketing
Best for: Small businesses and non-profit organizations.
Final thoughts: Constant Contact provides a solid entry point into marketing automation with easy lead capture, simple email building and straightforward automation.
Learn more: Explore Constant Contact on Thinkific's App Store
At-a-glance: As a CRM and marketing automation platform, EngageBay automates your customer journey from the moment a prospect finds your site until the moment they convert.
Build landing pages, email sequences, web forms, push notifications, SMS broadcasts, videos and more. EngageBay offers a wide range of automation tools that help you generate leads, nurture them and turn them into loyal customers. Its powerful yet simple automation capabilities stitch together your customer experience across marketing, sales and support.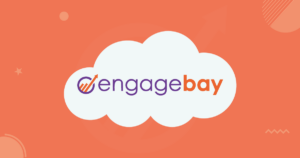 Use it for:
Reaching out and responding to customers in real-time

Setting up email nurture campaigns

Identifying upsell and cross-sell opportunities

Consolidating marketing, sales and support data
Pros:
Cons:

Doesn't lock you into one technology ecosystem.

Strong funnel-building tools.

Affordable for small to medium-sized businesses.

Stellar customer service and support.

Limited self-service resources and tutorials.

Limited customization capabilities for reports. 
Where it shines:
Wide range of free tools

Quality of customer support
Best for: Growth-focused startups and small businesses 
Final thoughts: EngageBay secures its place among the most affordable and feature-packed all-in-one tools… and if you have any questions, their support team is always by your side.
Learn more: Explore EngageBay on Thinkific's App Store
At-a-glance: Built by small business owners for small business owners, Keap is an all-in-one sales and marketing automation platform that takes the work out of capturing, organizing, tracking and nurturing your leads.
More than a marketing automation platform, Keap is also a CRM, sales pipeline manager and a business enablement platform offering support for reviews, invoices, payments, quotes, appointments, subscription management, phone numbers, forms and more.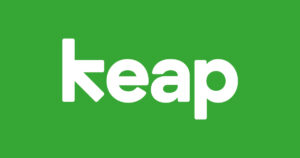 Use it for:
Email scheduling based on time or action

Creating simple or advanced automated flows

Automating personalized follow-ups

Automating segmentation for new leads
Pros:
Cons:

Lead tracking through your sales funnel.

Simple email builder with an intuitive User Interface.

Customizable dashboard with widgets.

Strong tagging system for segmentation.

Software can be complex for non-technical users.

In-depth training on the system is a paid service.

Limited number of users.
Where it shines:
Does a little bit of everything

Tagging system
Best for: Entrepreneurs and startups.
Final thoughts: If you already have a reliable system in place for payment, business and customer management, you may not require all the features Keap has to offer. Otherwise, it offers a powerful one-stop shop for all things startup. 
At-a-glance: HubSpot offers an all-in-one suite of tools and data designed to keep all of your inbound marketing activity in one place.
As a standalone platform, Marketing Hub's marketing automation tools bring together automated workflows and journeys, along with other powerful marketing features like landing page builders, social media management and more – without the hassle of purchasing and integrating several tools. Paired with HubSpot's CRM, it becomes a customer-centered sales and marketing engine that drives more conversion.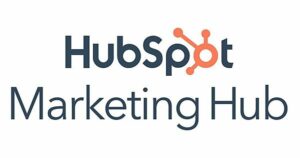 Use it for:
Creating personalized email campaigns

Building customized workflows for campaigns or multi-stage journeys

Targeting your most valuable segments

Tracking and scoring leads
Pros:
Cons:

Visual builders are intuitive and easy to use.

No coding is required to get started.

Keeps marketing activities together in a single source of truth.

Free option means you can try before you commit.

Resources are readily available through HubSpot Academy.

Other dedicated tools may offer more depth and polish.

Depending on the needs of your business, you might not need their full suite of features.

 
Where it shines:
Inbound marketing

A single source of marketing data
Best for: Startups and small businesses. 
Final thoughts: HubSpot Marketing Hub is a friendly, jack-of-all-trades option if you're relatively new to marketing automation and want to explore what it can do for you.
 At-a-glance: Marketo (now Adobe Marketo Engage) is a well-established marketing automation platform that specializes in analyzing customer behavior and delivering personalized marketing at the right moments.
This tool excels in both range and depth, offering marketers and sales teams an all-in-one option with features that go beyond the basics. Not only is it full-featured, but it's also full-funnel and multi-channel, providing automation support that keeps customers engaged from acquisition to advocacy. Unlike more basic tools, Marketo allows for complex journeys across large audiences.
Use it for:
Creating and managing entire marketing campaigns

Building customized customer journeys

Delivering dynamic, 1:1 personalized messaging

Tracking engagement across many channels
Pros:
Cons:

Simple modules for email creation.

Strong segmentation and lead scoring based on customer behavior.

Reliable and in-depth reporting.

Great synergy with other Adobe products.

Initial learning curve in setup and use may be steep.

Some features require technical knowledge or a dedicated resource.

Pricing may be a barrier for startups and small businesses.
Where it shines:
B2B marketing automation

Marketing personalization
Best for: Larger businesses or enterprises.
Final thoughts: Marketo is a powerful tool for established marketing operations with complex journeys. If you just need one or two elements of their full suite of capabilities, a more cost-friendly option can likely give you similar results unless you plan to grow your automation in the future. 
 At-a-glance: Salesforce's marketing automation tool uses what you already know about prospects to help you create, manage and measure highly targeted digital marketing campaigns.
As an all-in-one tool, Salesforce Marketing Cloud Account Engagement enables everything from email sequences and dynamic landing pages to lead scoring, activity tracking and advanced segmentation. Backed by AI that analyzes all your customer data, Salesforce strives to take the guesswork out of your campaigns.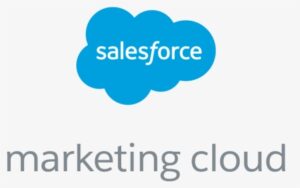 Use it for:
Automating many forms of communications

Receiving alerts when prospects are engaged with your marketing

Creating a deeper understanding of prospects and customers

Attribution and ROI reporting on marketing efforts
Pros:
Cons:

Provides a single source of truth for sales and marketing data

Helps align sales, service and marketing teams.

Community support through Trailhead.

Integrations with many third-party apps.

Onboarding and learning the system may take significant time.

Interface and drag-and-drop builders may feel outdated.

Reporting lacks the customizability available with other options.
Where it shines:
B2B marketing automation

Predictive data models
Best for: Mid-size, large or enterprise-level businesses, especially those that already use other Salesforce products.
Final thoughts: Salesforce Marketing Cloud Account Engagement is a top-tier choice for large businesses that are looking for a full automation system and can invest the time and resources into learning its many features.
At-a-glance: Sendinblue is a multi-feature marketing automation platform that encompasses email campaigns and broadcasts, transactional emails, chat, SMS and social media marketing.
With built-in CRM, audience segmentation, landing page creation and more, Sendinblue is an all-in-one platform that puts all your customer communication in one spot.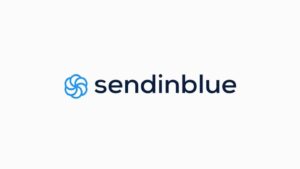 Use it for:
Creating automated marketing and transactional emails

Growing your contact list with custom forms

Launching targeted Facebook ads

Testing and optimizing journeys and deliverables
Pros:
Cons:

Easy email creation with prebuilt templates.

Helpful resources through Sendinblue Academy.

Free plan comes with many features.

Helpful and responsive customer support team.

A/B testing isn't available in all plans.

Some aspects of setup can be complex.

Pricing may increase quite a bit as you scale up.
Where it shines:
Facebook ad creation

Transactional emails
Best for: Growing small businesses and SMBs
Final thoughts: Sendinblue is a good option to consider for small to mid-size businesses looking to get started with email marketing automation.  
At-a-glance: Klaviyo helps eCommerce businesses connect and stay in touch with buyers through personalized email and SMS messaging based on customer data and AI-powered analytics.
Send exclusive announcements, product recommendations, discounts, newsletters, reminders and more to the right people at the moments that matter. Keep your email marketing and SMS messaging together in one platform. Track the performance of the messages and journeys you create. And keep tabs on customers as they interact with your brand.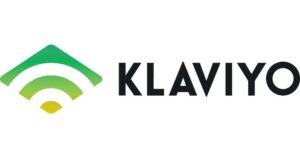 Use it for:
Targeting emails and advertisements

Integrating email and SMS marketing

Personalizing messages based on customer insights

Benchmarking performance against similar businesses
Pros:
Cons:

Predictive forecasting for customer behavior.

Robust targeting and customer segmentation.

Handles both simple and complex automation.

Growth workshops for marketer education.

Email design interface isn't as smooth as email-focused competitors.

Self-serve support resources are limited.
Where it shines:
eCommerce marketing

Email and SMS messages
Best for: Businesses of all sizes, from entrepreneur to enterprise.
Final thoughts: Klavio works best when you are looking to move leads from the middle of your funnel to the bottom. If that's where you need support and you're looking for more than the occasional email campaign, give this option some thought!
At-a-glance: Oracle Eloqua Marketing Automation is a B2B-focused automation platform offering campaign design, lead management, real-time analytics and marketing orchestration.
A sophisticated solution backed by Oracle's advanced intelligence, Eloqua offers end-to-end creation to reporting support for adaptive, personalized and responsive marketing campaigns via email and SMS. Lead scoring, customer segmentation and targeting help make sure your marketing goes to the right people.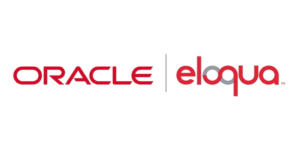 Use it for:
Building, deploying and managing multiple campaigns

Optimizing your email and SMS messaging and timing

Managing and scoring leads

Creating and managing marketing assets
Pros:
Cons:

Brings customer data and marketing campaigns together.

Campaigns adapt to customer behavior in real time.

Deep integration with other Oracle applications.

Great out-of-the-box functionality.

Setup can be challenging, particularly for large organizations.

Deeper features may require technical expertise.

Lagging in support for complex logic.
Where it shines:
End-to-end campaign management

B2B Marketing
Best for: Mid-size, large or enterprise-level businesses.
Final thoughts: Oracle Eloqua Marketing Automation delivers if you're marketing many products, juggling several journeys or have many multiple segments in your marketing strategy. That said, it may be too overly complex for simple campaigns.
At-a-glance: Another eCommerce-focused marketing automation platform, Omnisend puts email marketing, SMS messaging and web notifications on one platform – and on autopilot.
Omnisend is built with email marketing at its core, but the experience it provides your customers is consistent across the channels it supports. Its no-code, drag-and-drop editing means anyone can get started creating a brilliant, personalized campaign. Its customer segmentation and reporting features keep eCommerce at the heart, with tracking that matters most when you're selling online.

Use it for:
Sending email blasts, newsletters and more to targeted segments

Building basic templates simply and quickly

Automating pop-ups and notifications on your site

Gathering post-sale feedback from customers
Pros:
Cons:

Simple UI and template builder is easy to learn.

Service is cost-effective at lower volumes.

Full integration with eCommerce platforms like Shopify.

A/B testing at every price tier.

Landing page creation capabilities are more basic. 

Adjusting design elements can be time-consuming.

Price may increase quite a bit as you scale.
Where it shines:
eCommerce marketing

Multi-channel workflows
Best for: SMBs with smaller marketing teams
Final thoughts: Omnisend lives up to its "omni" name, offering a strong solution that stitches together the key components of a customer's eCommerce journey in an approachable way for busy or non-technical teams.  
In Summary…
Picking the right marketing automation platform is a tough decision, but it's an important thing to get right for your business. After all, if you go too far down the path with a solution that doesn't fit your needs, you could be missing out on opportunities or making life more difficult for yourself when you switch to something different. 
While we can't guarantee results, we can break down these 15 options based on different business sizes and needs.
Marketing Automation Platforms for Entrepreneurs and Early Stage Startups  
If you're an entrepreneur or earlier stage startup who wants to make the best use of limited resources to automate simple tasks, consider:
Marketing Automation Platforms for Startups and Small Businesses 
If you're a startup or small business taking your first dip into the world of marketing automation, particularly around initiatives like email drip campaigns, consider:
Marketing Automation Platforms for Small Businesses 
If you're a small business looking for an all-in-one solution that can help you cover all of your sales, marketing and tracking basics, consider:
Marketing Automation Platforms for Growth-Focused SMBs 
If you're a growth-focused SMB that already has a marketing team, a sales strategy and some technical know-how, consider:
Marketing Automation Platforms for Larger Businesses 
If you're a larger business with complex journeys and a marketing machine in full swing, but you're interested in a full-featured suite that can take you even higher, consider:
If you're ready to put marketing automation to work in your business, tools like these can make a huge impact on the number of leads you attract, your success at converting them into customers, and the insights you gain along the way. They take the tedious tasks off your plate so you can focus on growing your business, your way.
*Pros and cons are based on customer reviews on G2.com and TrustRadius, with the exception of WooNinja Funnels.
Ready to take your business to its next level of growth?
Create a new revenue stream for your business by creating and selling online courses. 
Thinkific Plus makes it easy for you to build scalable online programs your employees, customers, and partners will love.
Plus, it directly integrates with marketing automation platforms such as Mailchimp, ActiveCampaign, Sendinblue, ConvertKit, Keap, WooNinja Funnels and AWeber through the Thinkific App Store.

Learn more about Thinkific Plus, and book a call with our solutions team to try it today.