If you're just starting out, we understand how daunting the process of launching an online course can seem.
Nothing makes us happier than watching you unlock new levels of enrollments and engagement, while building a meaningful community—because powerful things happen when student success is aligned with business success for the creator.
That's where programs like Amplify and our Course Builder Academy come in.
Here at Thinkific, we take great pride in seeing our course creators succeed and positively impact the lives of their students, so we create virtual events and cohort-based training programs to help you build and launch products that monetize your knowledge.
In this article, we'll share how virtual summits and accelerator programs run by Thinkific transform the life of creators, and steps you can take to thrive with knowledge commerce.
The first steps
Alcides Santopietro completed an accelerator program after Amplify last year and generated 402 student enrollments revenue as a result of the investment he made in his knowledge.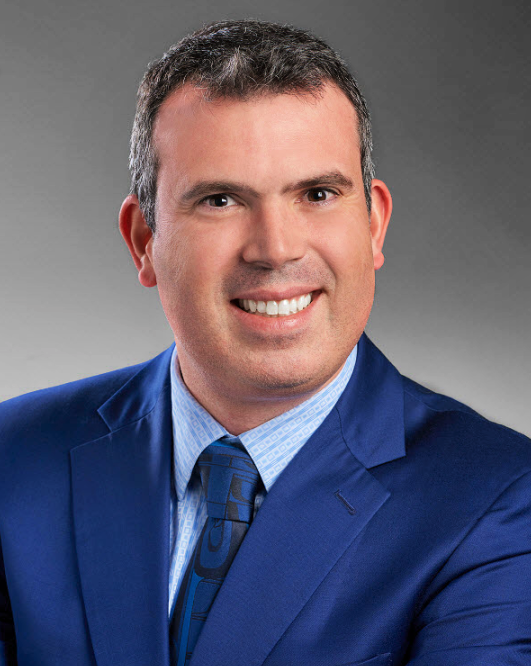 He emphasizes that he started out just like any other course creator — eager to learn, but not sure where to start. Sound familiar?
"I signed up for the Course Builder Academy because I realized that Thinkific is a great platform that isn't made by amateurs," he explains.
"There are serious professionals behind it and if I want to learn insights, techniques, and strategies to make my courses succeed, the best source would be directly through Thinkific professionals."
The valuable tools
As the founder of Santopietro Project Management, Alcides explains the Academy gave him the perfect amount of actionable and practical advice that enabled him to take his course to the next level.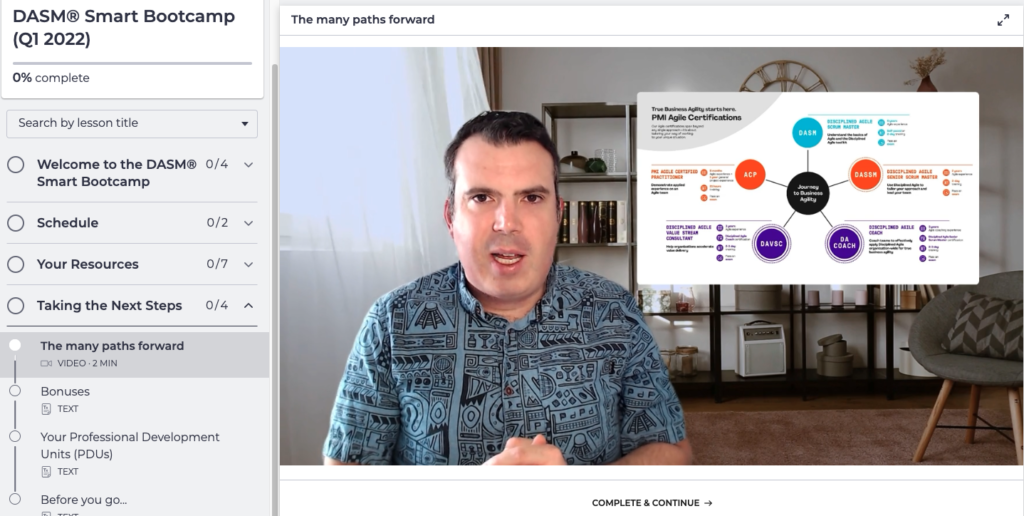 "The guidance given was incredible because it really forced me to engage and take action. I was able to foster engagement and participation, so it was a really important part of the training. It was extremely valuable and well-rounded."
Even with over 400 enrollments, Alcides says the value of this course goes far beyond that number.
"The course gave me insights and strategies that are priceless. When you absorb and apply these insights, the possibilities are endless and the sky's the limit. It's impossible to put a price on this course because if you base the price on the value that it brings, the value is enormous."
---
As we enter 2022, there has never been a better time to be a digital creator. Join the "middle class of creators" earning substantial income with digital products without an audience of millions.
This free virtual event will give you the real tools and tactical strategies you need to capture the momentum of this incredible opportunity for creators.
---
The bigger picture
Currently, Alcides is planning his 2022 online course agenda using the tools the accelerator equipped him with. He says the knowledge he gained during the 8-week program goes far beyond his next course.
"I can take what I've learned and apply it to my next 10 or 100 courses. I can use what I've learned this year or 5 years from now —  obviously, the market will change but it's knowledge that can be multiplied many times."
Alcides explains that he's already redoing some of the Academy's homework to help him plan and develop his new course idea. He believes his next course's success will largely come from what he learned throughout the CBA, and advises all course creators to take the homework seriously.
"My advice is to attend all the sessions and to do all of the homework — it's there for a reason and there was so much value in doing that," he says.
"I also encourage course creators to take action — don't see these six weeks as something that you put as a priority number two or three. Instead see Thinkific and the academy as a partner in your journey so you can make the most out of it. Follow the process, follow the problem, and trust the instructors because they know what they're talking about."
Moving forward, Alcides urges course creators to make the most of this valuable opportunity.
"I would 100% recommend this program to other course creators. I think it's a very good investment of time. In fact, it's maybe one of the best investments of time that a course creator can make, so I really encourage them to do that."