Building an online course takes a lot of hard work. At this point, you've likely put in dozens (if not hundreds) of hours into making sure your lessons are engaging, your instructions are on-point, and everything looks just the way you want it. But now that your course is complete it's time for the next big challenge in the journey: finding students.
Because you can make the greatest online course in the world, but it won't matter a lick if nobody ever takes it. (If a tree falls in the woods, yadda yadda yadda.) You need to find a way to reach out to potential people who might be interested in learning more about whatever it is you're teaching. The bigger the pool of people you reach out to, the more successful your online learning business will become.
If you're a first-time course creator, this prospect can be overwhelming and probably just a teensy bit intimidating. After all, where should you begin? There are so many different corners of the internet where you could start trying to reach out to students — and you're probably not a marketing expert. So how do you know which ones will give you the best results?
Related: Ways To Market Your Online Course & Increase Sales
The top 7 ways to advertise your online course and find more students
To answer this question, let's take a closer look at the 2022 Thinkific Trends Report. As part of the data-gathering process, the team here polled some of the most successful course creators on how they attract students to their courses. Here's what we discovered…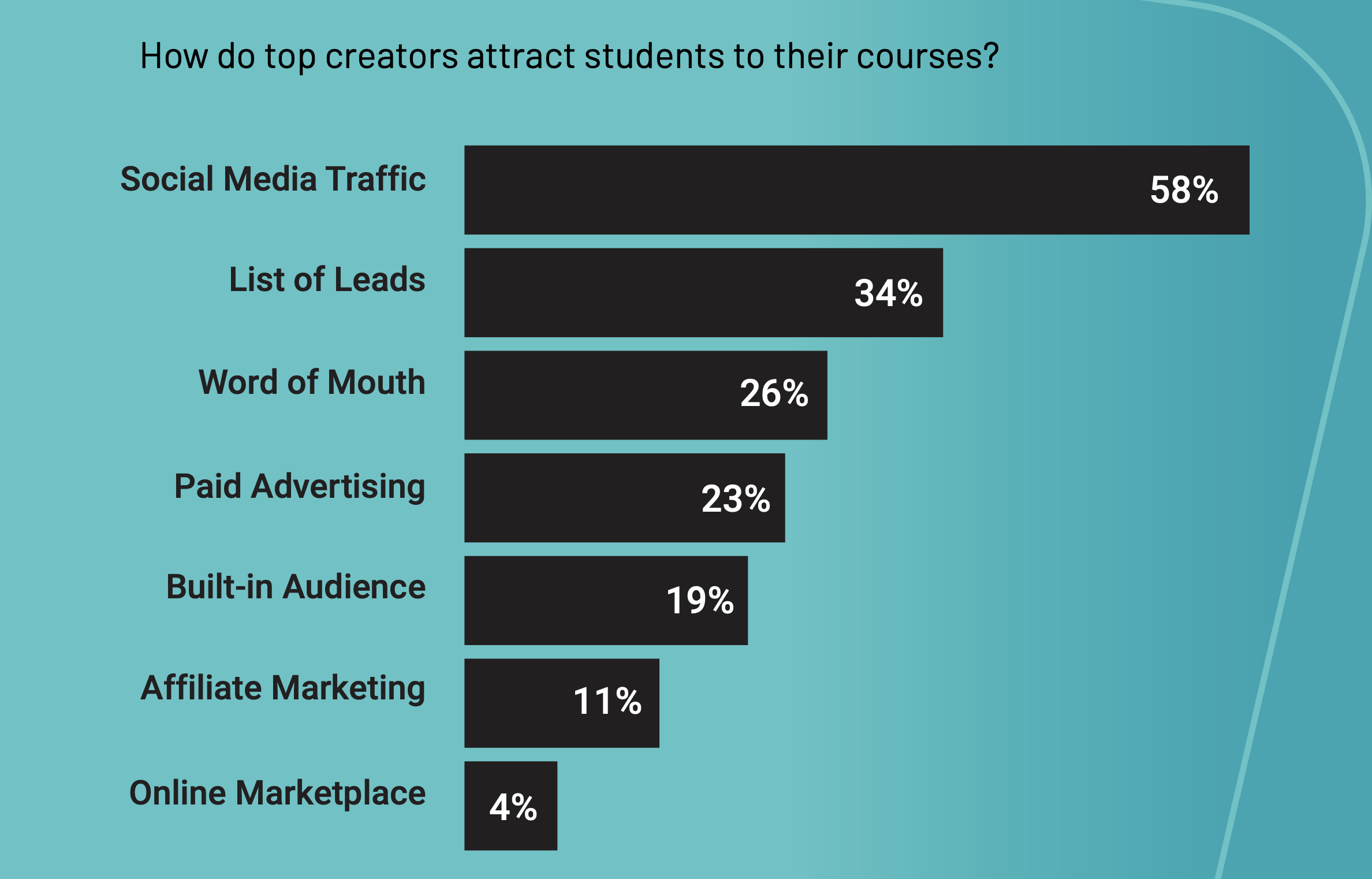 How do top creators attract students to their courses?
As you can see, there are a whole bunch of different methods for you to find potential students online. Now, let's dig a little deeper to see how you can use each of these tactics the most effectively — and what you should keep in mind as you decide which strategies to prioritize first.
Social Media Traffic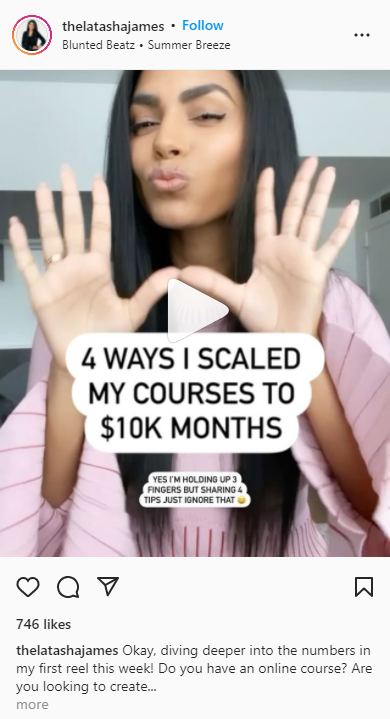 One of the biggest opportunities for any course creator to find students is social media. After all, platforms like Facebook, Instagram, YouTube, TikTok, and LinkedIn are where most people spend their time online. Your first job is to figure out which of these platforms (or combination of platforms) is where your ideal student likes to hang out. In most cases, this will really depend on the topic of your online course.
For example, if you have a course on "How to Use Google Analytics" then you're probably targeting a professional crowd. So LinkedIn might be your best match. But if you've created a course on "Drone Photography 101" then perhaps the photo-friendly Instagram might be a better fit.
Expert Tip: Don't be afraid to experiment with other social media platforms as well! Creators like Miss Excel have found enormous success by getting creative with their approach. Instead of focusing her efforts to sell Microsoft Excel training courses on LinkedIn, she reaches her audience primarily on TikTok. This can be a great way to differentiate yourself!
Once you decide on which social media platform is right for you, you'll want to start regularly putting out content to build your audience and promote your online course. You can do this by posting snippets from your course itself, or by creating new content that's topic-adjacent. Whatever the case, you'll want to leverage tools like #hashtags and try to interact with other influencers to increase your reach.
Oh! And as Peter Fitzpatrick, VP of Payments at Thinkific says: don't be afraid to give away some of your best stuff for free…
Brandon is giving really good content away for free. Maybe that sounds risky. Why would his audience purchase his course if they can just get it for free on Instagram? But of course, 60 seconds isn't enough time to learn everything you need to know to save a child in an emergency! Now that they've started to learn the skill, they can finish it with his course.
List of Leads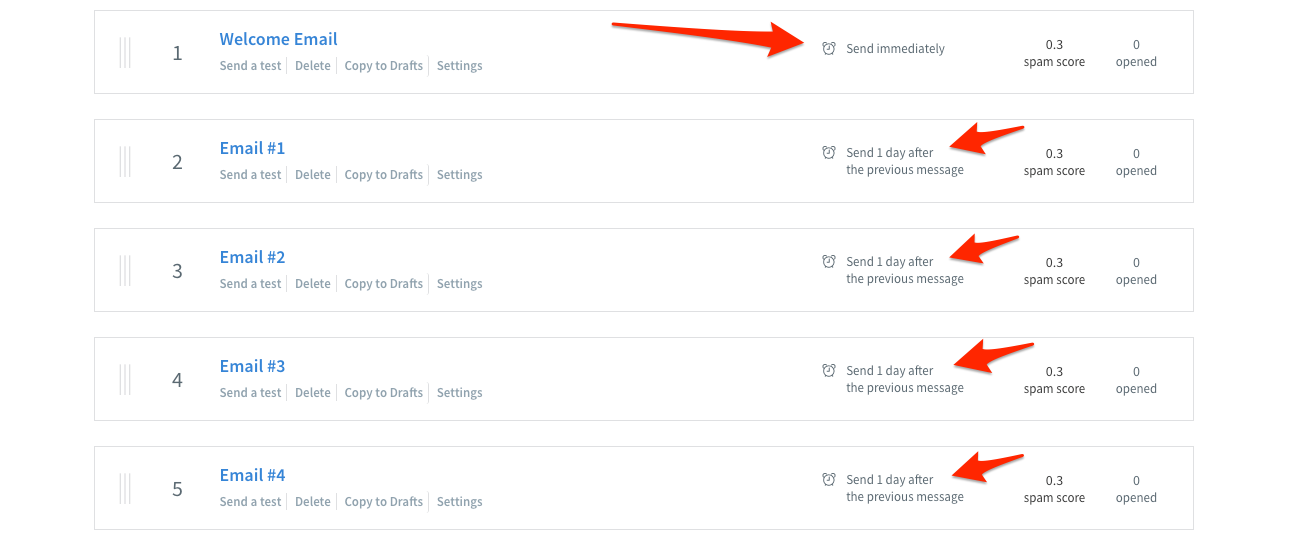 The second most popular way to attract online students is via a list of leads. Many of the top creators on Thinkific have spent years building up a long list of people who have expressed interest in their products or services in some capacity. Then, they can send these folks an email or message anytime they develop a new course.
But hang on — what if you're just starting out? You probably don't have a big list of thousands of people you can reach out to. That's why you're reading this article. So let's talk about some of the ways you can go about starting to build up a list of leads for yourself…
Start a newsletter

– A newsletter can be an easy way for you to start collecting email addresses. If you're already publishing blog posts as part of your SEO or content strategy, then you can add a newsletter sign-up button at the bottom of each article. Then, you can send out a newsletter each time you publish a new post (and each time you launch a new course.)

Create a lead magnet

– Think about something simple and compelling that your target audience wouldn't be able to resist. Maybe it's a short ebook. Maybe it's a simple tool or template. Give away this piece of content for free in exchange for some of your visitor's contact information, and you'll have a mighty list of leads in no time.

Offer a free mini course

– A mini course can be a great way to attract online students, and can be directly related to your main course or learning offering. Use your mini course as the bait to draw potential leads in, then upsell them via email to try your full-priced course.
The great thing about a list of leads is that you can keep growing it organically over time. You own this relationship with your audience, so you can always go back to them when you launch another course or product that they might be interested in.
Word of Mouth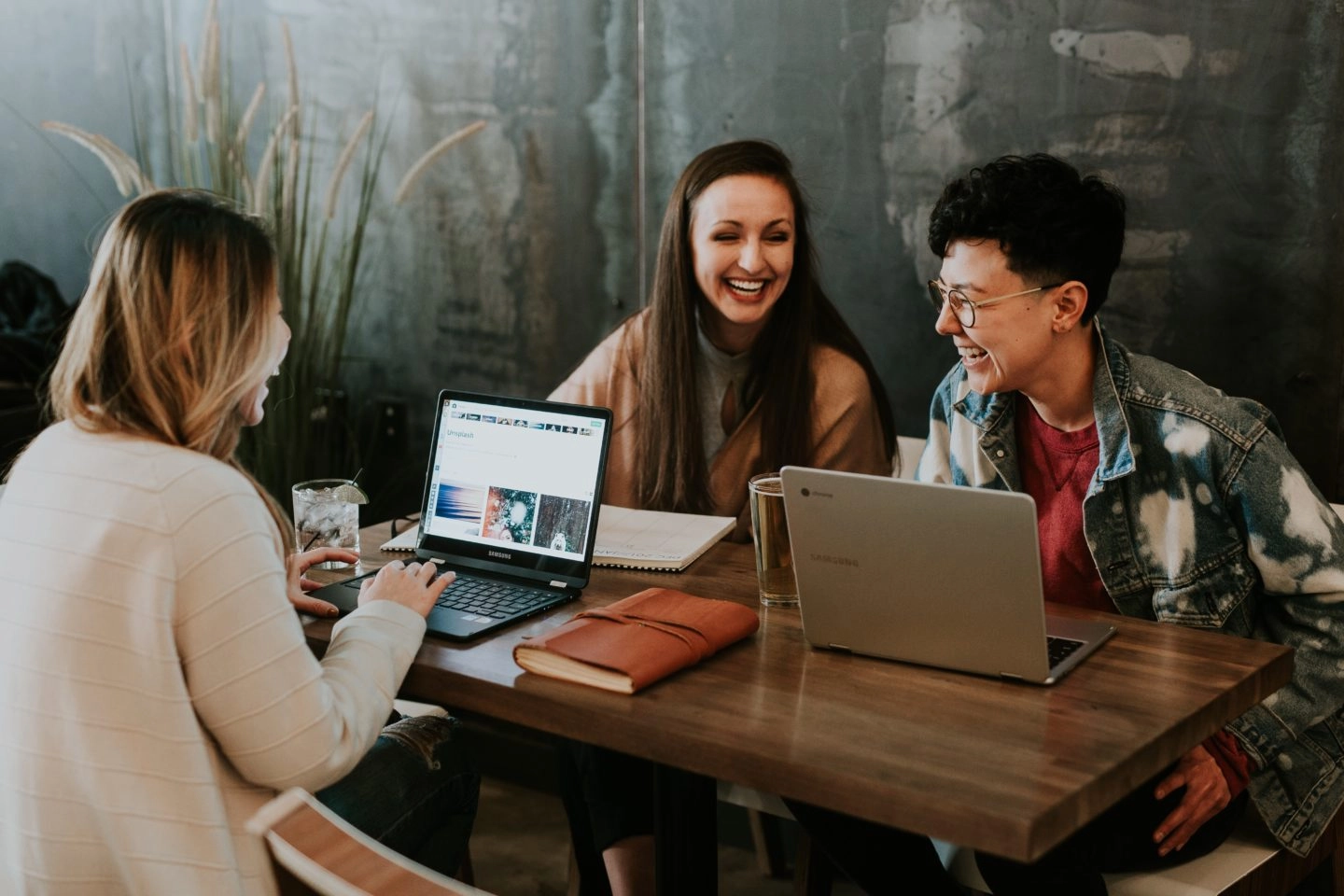 I always remember the first time I tried applying for a job. "Sorry, we want someone with experience," the manager said to me. "But how can I get experience if you don't hire me?" The manager responded with one of these:  ¯\_(ツ)_/¯ 
I'm guessing that's how some of you might be feeling reading this section. "How am I supposed to get word of mouth if I don't have any students?" (Don't worry, I'm not going to just shrug at you in response.) In fact, there is an opportunity to build word of mouth even if you don't have any existing students. This method takes time, but it can yield significant results. I call it the Beta Student Word of Mouth Program.
Here's how it works: first, you hand-select a number of potential students who might be interested in your online course. Second, you send each of these people a custom invitation to try your course for free as part of your beta student program. (You can give them a special coupon code to bypass the payment.) Third, you ask each student for feedback after they've completed the content. (This will help you refine your content and make it more engaging. Fourth and finally, you encourage each of them to leave you a review and post about the course on social media.
Not everyone you reach out to will go for this, but if they enjoyed the work you put out then they may go above and beyond to become evangelists for your learning business. (And at the very least, you'll get some valuable feedback on your course content.)
Paid Advertising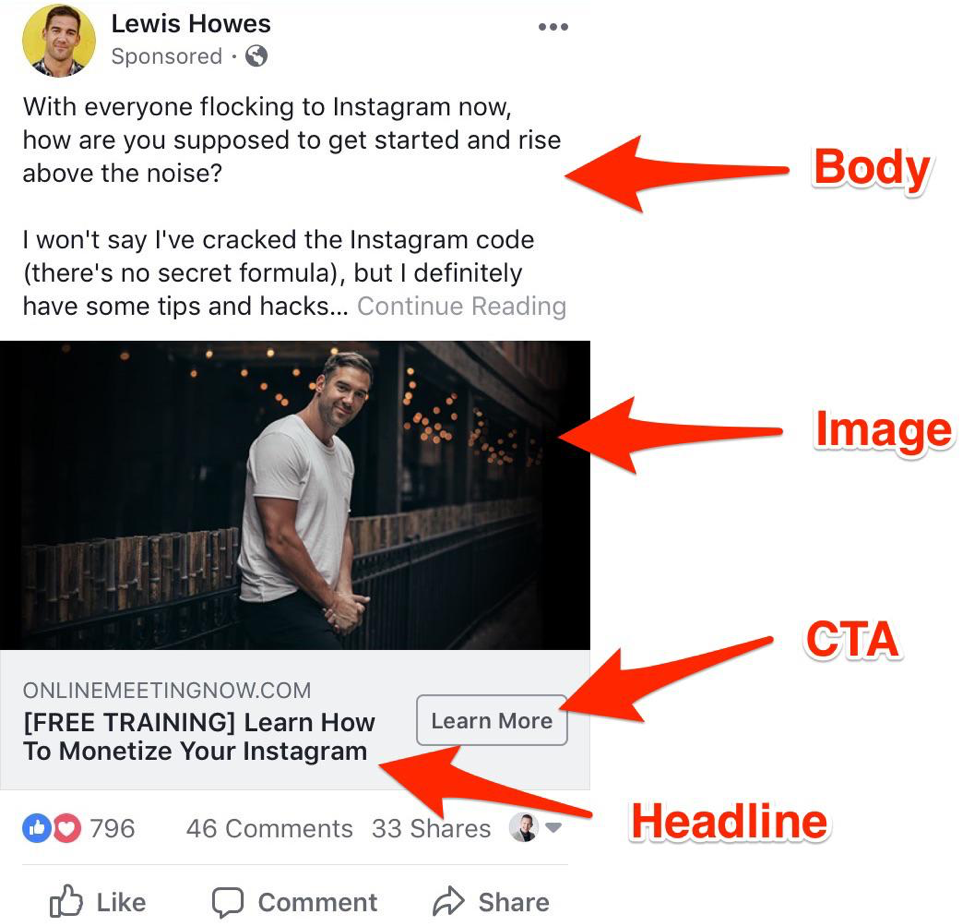 If you're serious about attracting online students, then paid advertising is the most sure-fire way to get people clicking onto your course landing page. You can try paid advertising on social media sites based on the demographics of your ideal student, or on search engines like Google based on what keywords you think your students might by typing in.
Of course, paid advertising is a whole beast unto itself. You can easily overspend if you're not careful — so I recommend going slow and steady. Start out with a small monthly budget and see how many paying customers it nets you. As you gain traction, you'll want to play around with different types of ad copy and images to improve your cost-per-click (CPC).
For more info, check out our other articles on how to use Facebook advertising, YouTube ads, and 10 digital advertising tips for your marketing strategy.
Built-In Audience
If you offer products or services outside of your online course, consider leveraging your existing database to try cross-selling your new product. These customers already know and love you — so they're more likely to make a purchase than a random person on the internet.
Affiliate Marketing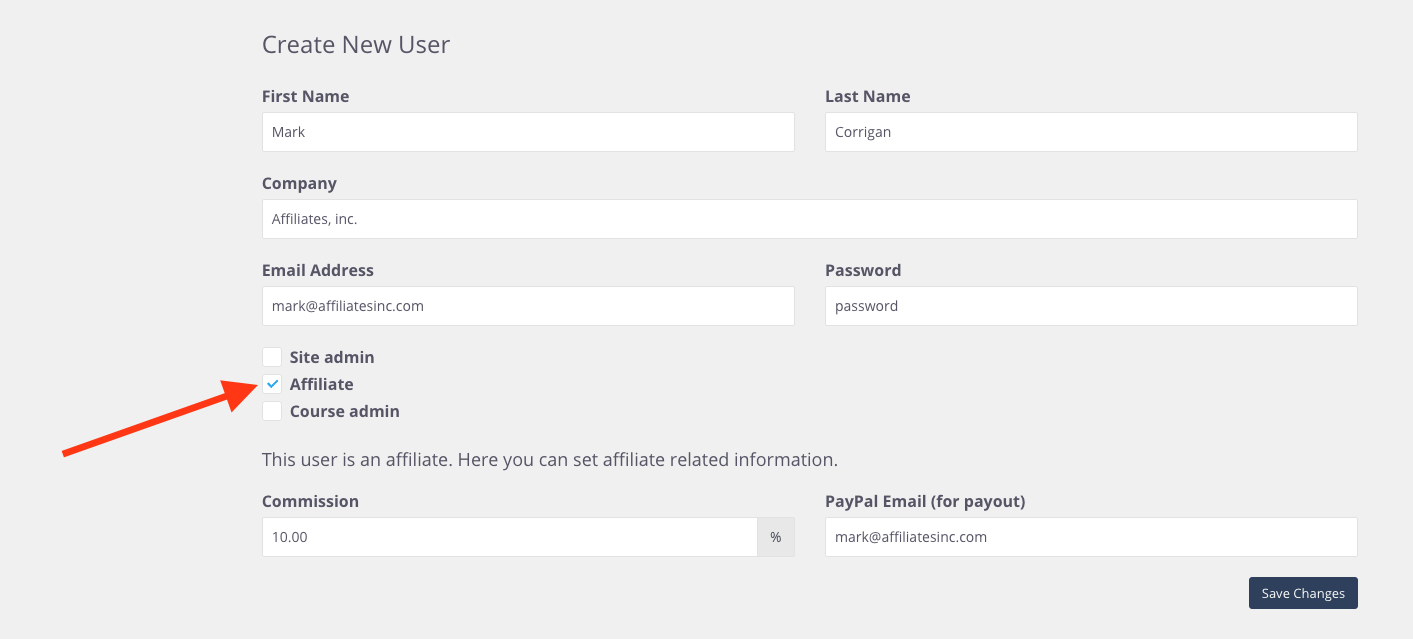 If you're trying to attract new students all by yourself, you'll only be able to reach so many people. But what if you were able to work with other influencers and people in your industry to advertise your online course for you?
That's the beauty of affiliate marketing. This is where you pay other people to bring in customers to your online learning business. You can do this either on a 1:1 basis by contacting individual influencers who you want to work with, or on a 1:many scale by setting up an official affiliate program where you pay out a certain percentage based on how many students each partner brings in.
A word of caution — affiliate marketing can be a lot of work to set up. But if you find the right partner, you might be able to offload a lot of your advertising work to them in exchange for just a small portion of your success. For more info, check out our guide on how to launch an affiliate program to sell your online course.
Online Marketplaces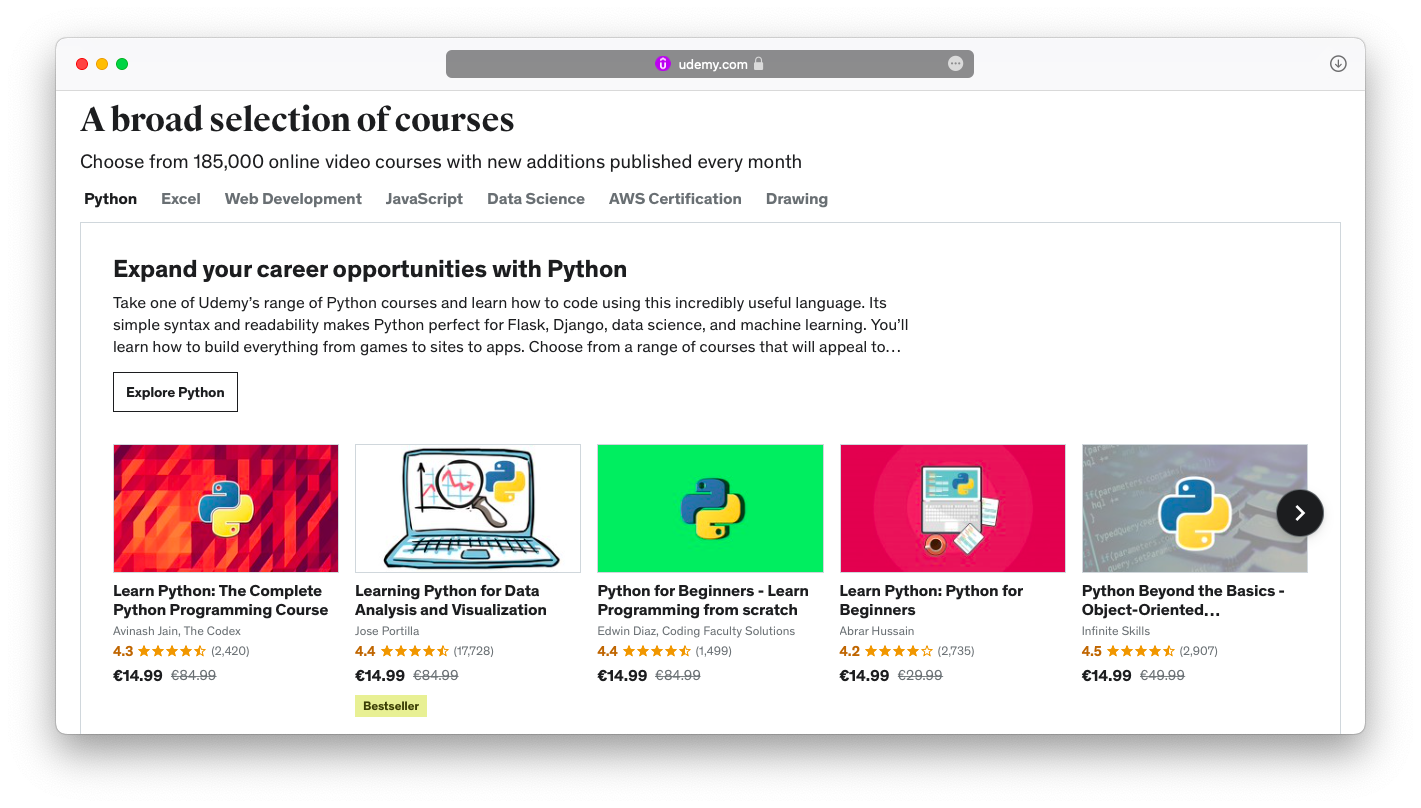 One final place you can try to sell your course is via online marketplaces. The downside here is that many of the most popular options, such as Skillshare or Udemy, don't give you much control over when or how your course gets sold. You're giving up control to the marketplace, which can then decide where in the algorithm you sit, how much your course should cost, and take ownership of any student's contact information who signs up. (Oh, and they'll also take a big cut of your profits as well.)
Needless to say, this should really be a last resort if you're not having any luck finding students anywhere else. For more information, check out our article on online course marketplaces vs self-hosted LMS (options + pros & cons).
Ready to go find students for your online course?
The wonderful thing about online courses built on Thinkific is that there's no limit to how many students you can reach. You're not at the mercy of any algorithms or marketplaces — you have the ability to go out and find potential students wherever you think they may be.
And here's the secret sauce: top creators don't just pick one of these tactics and stop there. As we discovered in the 2022 Thinkific Trends Report, most top creators use at least three different sales tactics.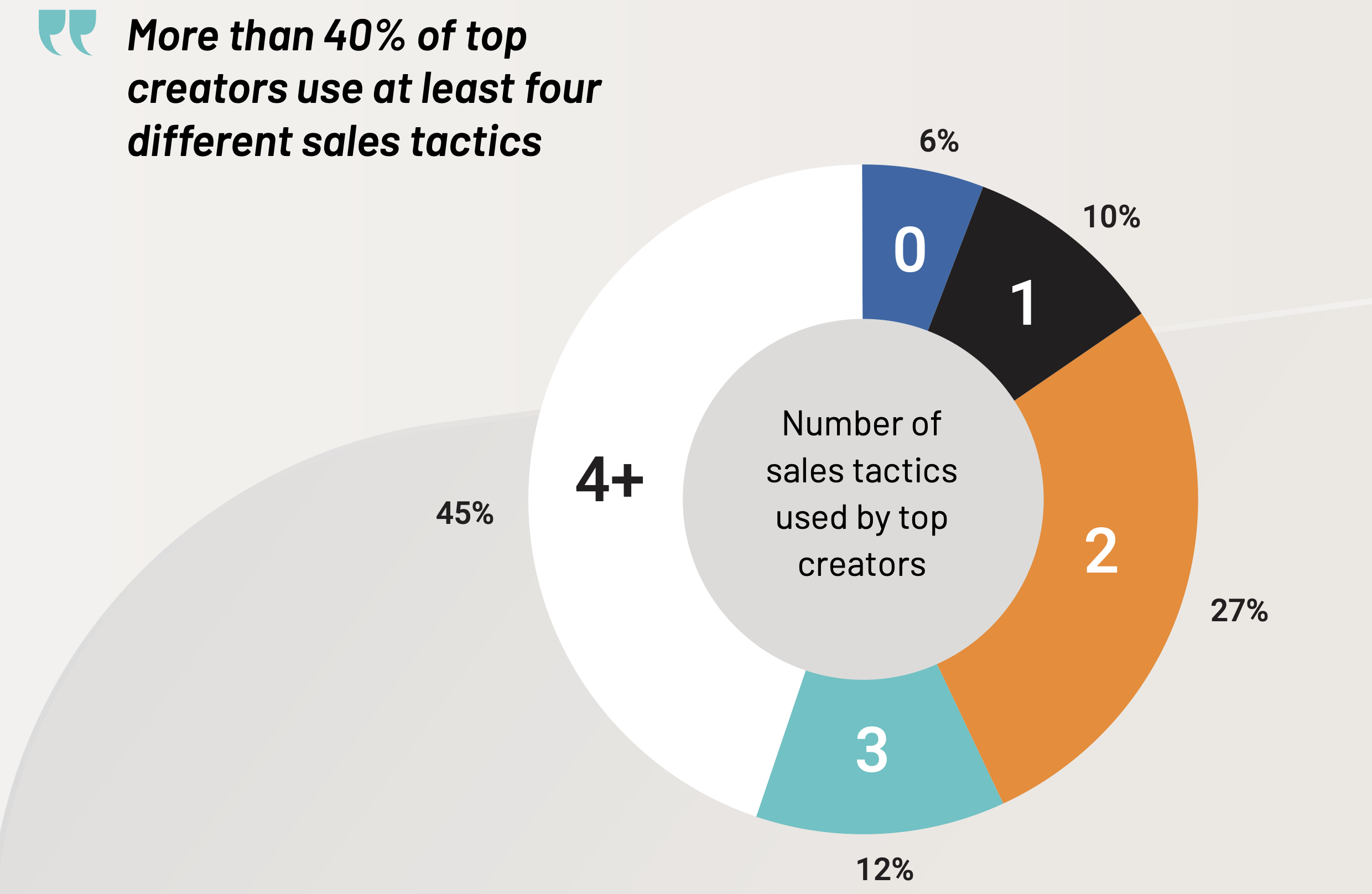 So what are you waiting for? Try Thinkific for free and get all the course creation, marketing, and selling tools you need to launch your course like a rocket ship. (No technical skills required!)