What if I told you that you can make real, actual money teaching online? (And no, this isn't some sort of "get rich quick" scheme, like all the terrible financial advice that goes around on TikTok.) It's true — there are legitimate ways for you to earn a monthly income by sharing your knowledge, skills, and expertise with eager students.
The bad news: Teaching online takes grit and determination. You have to really put in the effort if you're looking to make this your new full-time career (or even a lucrative side-hustle). It takes time, energy, and the right type of person to be super successful.
The good news: Almost anyone can earn some extra cash teaching online. If you're looking to start off small (like, say, trying to make an extra  $100 a month as a side-hustle), then all you really need is a laptop, an internet connection, and a passion to get started.
But whether your ambitions are small or large, it helps to learn from the best. That's why we decided to chat with some of the top-selling creators on Thinkific to get their tips and advice on how to make money teaching online. Creators like Mina Irfan, "The Universe Guru," who regularly brings in $350-$450K a month:
Five years ago, there's no way I thought we'd be making that much money. It blows my mind that we can make this amount of money. Mina Irfan, "The Universe Guru."
So how does she do it? Keep reading to learn all of the different ways you can earn money by teaching online, or jump ahead to get tips from best-selling creators like Mina:
Different ways you can teach online and make money
If you're just getting started with the idea of teaching online, the first thing you need to decide is which type of online teacher you want to be. There are a few options depending on your experience level, how much time you're willing to spend, and of course, how much money you'd like to earn. Let's go over the options…
Option #1: Become an online tutor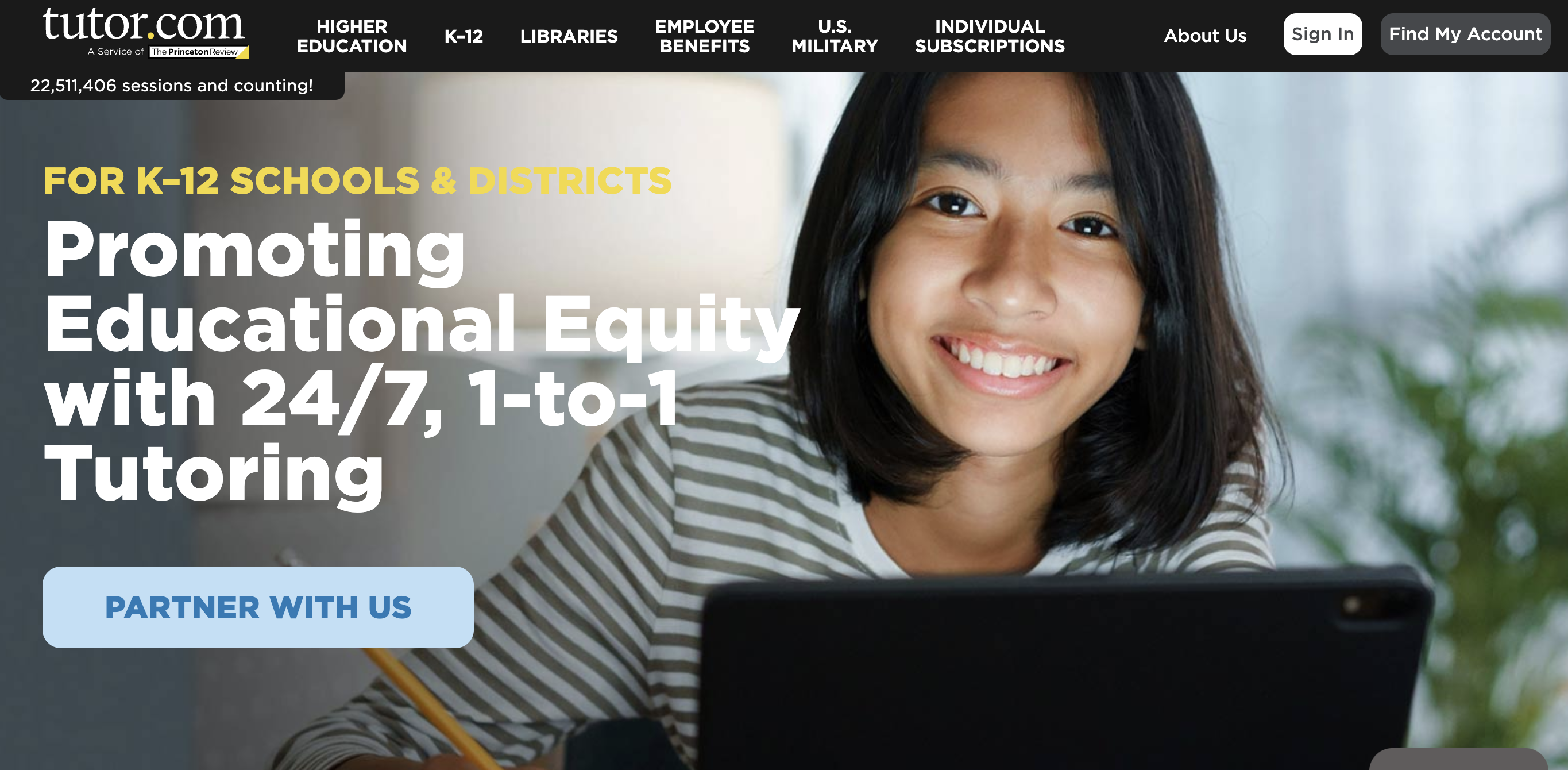 Were you an "A+" student in school? Do you have an expertise in one particular subject, like computer science, essay writing, or math? If so, you might be a perfect candidate to become an online tutor. (Yay — finally being a nerd in high school is paying off!)
Pros:
Flexible schedules

Tutor online from anywhere in the world
Cons:
Relatively low pay ($15 – $25 USD / hour)

Hard to find consistent work

Time-consuming (expect to do work outside of actual billable "tutor" hours)

University or college education required
Option #2: Teach english online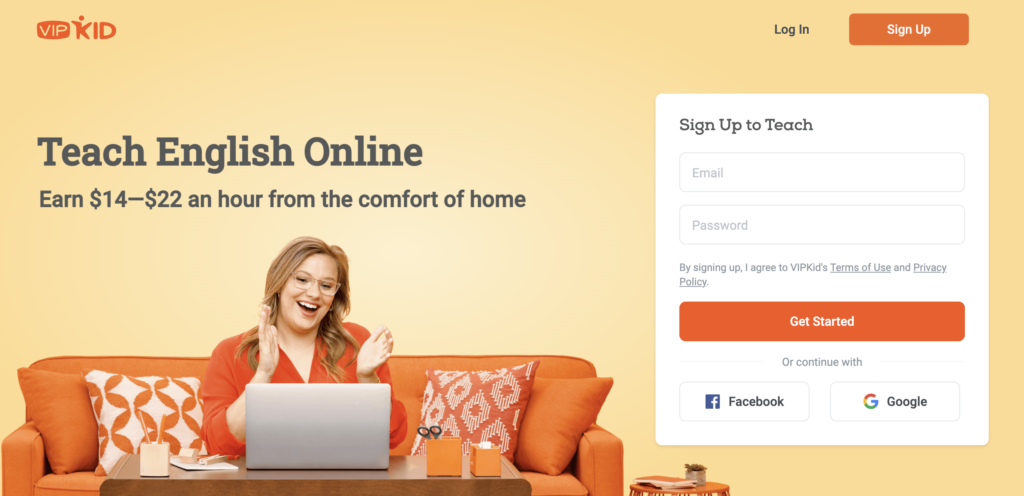 If your academic skills are a bit rusty, there's another path you can take to earn some side-money teaching online. All you need to be able to do? Speak and write in english! There are thousands of kids around the world who are looking to practice their language skills, and you might just be the perfect person to help them do it.
Pros:
Flexible timing, depending on where you students are located

Teaching jobs are available to anyone who speaks english as a first language

No lesson planning required

Easy to apply and get started on sites like

VIPKid

,

Qkids

, and

English Hunt 
Cons:
Even lower pay than online tutors ($14 – $22 USD / hour)

University or college education required

Working with kids can be a challenge unto itself
Option #3: Start an online course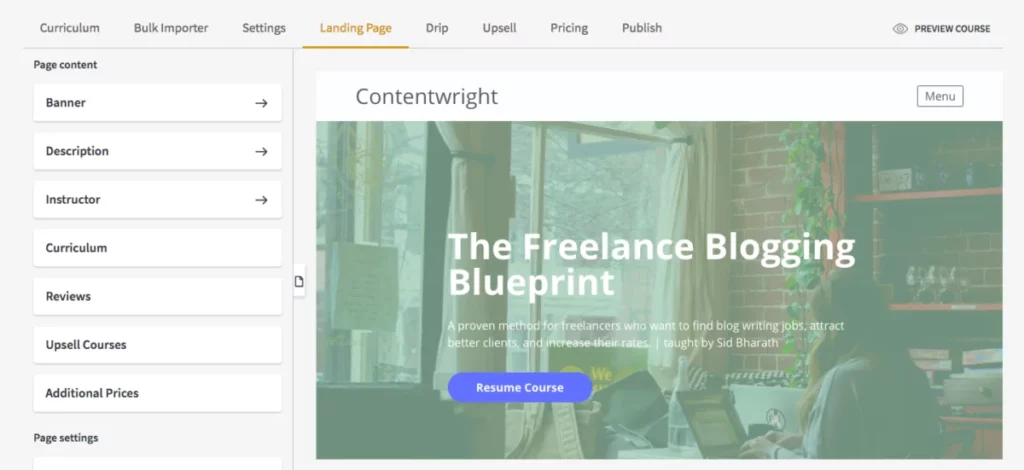 Rather than teach for somebody else's tutoring agency or online school, why not create your own? With a platform like Thinkific, you can create an online course on any topic you choose. You can record video lessons to create passive income (instead of having to meet 1:1 with every student) and set your own price to make significantly more money.
Pros:
No limit on how much you can earn — from $100 a month to $10,000+

You can choose your own subject matter

You can pre-record lessons to create passive income

No technical know-how or higher education required

Easy to get started for free on

Thinkific
Cons:
Requires you to put in work upfront to create your own course

You're responsible for your own marketing and finding students
How much money can you make teaching online?
You can make anywhere between $100 to $10,000+ a month by teaching online. It really depends on the subject matter you're teaching, your qualifications, and whether you're working for yourself or as part of an existing online school or tutoring service.
One thing to consider is that if you are an online tutor working one-on-one with students, you will limit how much you earn based on the time you have to work with each student. Whereas if you create your own course on a platform like Thinkific, you can earn significantly more by letting students access the lessons on-demand.
Related: How 'Miss Excel' Launched A Six Figure Online Course Business On TikTok
5 big benefits of teaching online
You might have noticed that the online learning industry has blown up in popularity over the last couple of years. But why is it that so many people are deciding to try to make a go of it in the knowledge economy right now? Here are some of the biggest benefits that creators say make the effort worthwhile.
1. It's profitable
Did you know the average YouTuber makes only $500 per 100,000 views? Or that one of TikTok's most popular creators has only made $422.81 (yep, he counted the cents) from hundreds of millions of views? 
Many creators have flocked to online learning because it is so much easier to monetize than other types of online content. You get to set your own price and have total control over your business and marketing — meaning the sky's the limit on how much you can earn.
And as for teachers? There's some irony in the fact that being a classroom teacher in the United States is one of the lowest-paying jobs in the country, while teaching online is more profitable than ever.
2. There's great flexibility
As we come out of the pandemic, it's no surprise that many people are re-examining their list of priorities in life. Teaching online gives you much more flexibility than a typical 9-5 job. You can set your own hours, earn passive income, choose what type of work you do, and log in from anywhere in the world.
3. It's easy to get started
There are no gatekeepers when it comes to online learning. You don't need to pass any exams or get accredited (unless you're working in a particular field that requires it). You can decide to become an online teacher over your morning coffee, and start working with students as early as a few days later. (Plus, it's totally free to set up an account with Thinkific.)
4. You can scale up or down
Not sure how much time you have to devote to your online teaching? You can easily scale your business up or down depending on what else you have going on in your life. Once you create an online course, you can choose how much you spend on marketing in any given month and even set limits on how many students you accept.
5. It's rewarding
More than anything else, the biggest benefit of being an online teacher is that it is rewarding. There's just something warm and fuzzy about the idea that you're helping other people around the world achieve their full potential, and nothing feels better than getting a testimonial from one of your students after they accomplish something with your help.
---
Launch your online learning product for free
Use Thinkific to create, market, and sell online courses, communities, and memberships — all from a single platform.

---
Guide to start making money teaching online (10 tips from best-selling course creators)
How did the best-selling course creators on Thinkific get to where they are today? Here are some of the steps they took (and tips you can try) as you get started teaching online. Remember — it can be tempting to jump ahead to their advice on how to scale up to over $10,000 per month. But the best method is usually slow, steady, and sustainable growth.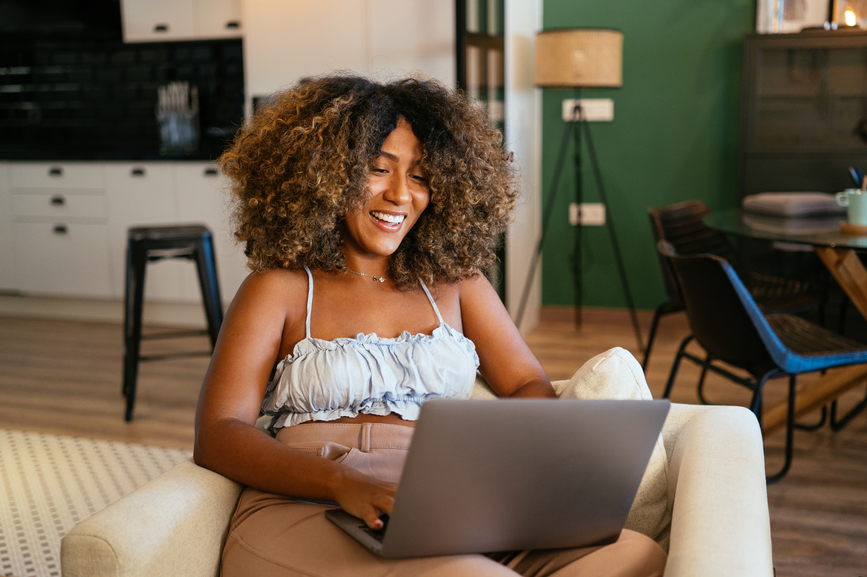 How to make $100 per month teaching online
There's an old saying in personal finance that when you're trying to save money for retirement: "The first $100 is the hardest." Well, the same principle applies to teaching online. Oftentimes, the first $100 is the hardest to earn because you need to make some important decisions upfront.
Tip: Specialize on the right topic
To make your first $100 per month teaching online, the first thing you're going to want to do is pick the right topic. You can think of this in the form of a Venn diagram — you want to pick a topic that you have a lot of expertise in, but also something that your audience cares a lot about. (Enough that they would pay for it!)
A perfect example is the Tongue Tied Academy, which was created by Dr. Richard Baxter. Dr. Baxter has performed tongue- and lip-tie procedures more than 7,000 times and knew that there would be an audience of other dentists and physicians who would be interested in learning how to perform these procedures.
Here's what advice Dr. Baxter would give to creators just starting out:
Specialize in a topic, learn all you can about it, and then teach others in a simple, easy-to-understand manner. A quality script, video production, and get the info out to as many people as possible.
Tip: Teach what you're passionate about
At the same time, you'll want to be careful not to pick a topic just because you think that's what an audience wants to hear about. Online students can sniff out when someone is authentically excited about a topic — and when someone is just trying to cash in on an idea they had in a money-making brainstorm session.
Mira Irfan, creator of Universe Guru, says her number one tip for creators just starting out is to pick a topic they're truly passionate about:
Teach on something you are genuinely passionate about and knowledgeable on. If you are not passionate, you will burn out. If you haven't mastered your craft, you will keep doubting yourself. So keep learning and growing. The more you grow, the more your influence grows.
Tip: Read the guide to create and sell online courses
Once you've landed on the right topic, you're going to want to take a crash course in how to create and sell online courses. Don't worry though — Thinkific has got you covered. Take a look at this step-by-step guide to get details on how to…
Validate your course idea

Create your course content

Host your online course

Price your course

Create a sales page

Market your online course

Help your students succeed

How to make $1,000 per month teaching online
Once you've got your course launched and started bringing in your first couple of students, it's time to start scaling up. Here are some of the tactics best-selling creators on Thinkific used to grow their online learning business.
Tip: Give out content for free
It sounds counterintuitive, but one of the best methods to get more paying students is to actually start giving away some of your best content for free. (Whaaaa?) It's true — you shouldn't be afraid to splice out parts of your course and upload them to a YouTube channel or transcribe them into blog posts in order to fire up a content marketing engine. You can then link from your free content to your paid courses in order to attract more students.
This is the exact method Stefano Somma, creator of 10 Bagger Stocks, used to launch a multiple six-figure business in his first year:
I don't talk about my courses or services much. I focus on teaching people for free and then once I mention my course and services people are interested because they enjoyed my free content.
Tip: Connect with your target audience
Looking to take things one step further with your content marketing? One of the best ways to turn passive followers into interested buyers is to connect more intimately with them. Because chances are that students can get this type of learning content elsewhere — what you need to sell them on is why they should be learning this from you.
Min Irfan, creator of The Universe Guru, says she uses live streams as a strategy to build deeper connections with her audience:
I try to livestream on my youtube channel as often as possible. This way I can answer their questions in real time. Making genuine, life long connections with my students is very important to me.
Tip: Start posting in community groups
Looking for other ways to find potential students? You'll want to try hanging out where they hang out online — Facebook groups, Reddit forums, and other online community hotspots can be great places for you to advertise your services. This is something that has worked well for Dr. Richard Baxter of the Tongue Tied Academy:
We use Facebook groups to get the word out. We primarily sell to dentists, so we let dentists know about the course in Facebook groups.
A word of caution though: you'll want to make sure you don't come across as purely self-serving in these types of communities. Instead, try to be genuinely helpful and answer questions, offer your expertise, and actively engage in discussions.

How to make $10,000 per month (or more) teaching online
Going from $1,000 a month to over $10,000 a month is no easy feat. Only creators with the right experience, subject matter, and audience tend to reach this level of success. That being said, here are some tips from the folks who have reached this milestone on what they think helped to set them apart.
Tip: Increase your prices
To start making $10,000 or more in a month from teaching online, you're either going to need a lot more students — or you're going to need to increase your prices. (Or, most likely, both!) If you've already gotten to the point where people are loving your courses and are consistently leaving you great testimonials, then you should absolutely reexamine how much you charge.
This is something Yongming Huang, creator of YongmingU, says can even benefit your students…
Increase your price. When your price is significantly higher than your competitors', people think [you] have more value. That also actually helps your students — since they have invested more, they are more motivated to study and implement what they've learned.
Tip: Focus on your most profitable channels
By this point, you're most likely using a combination of different organic and paid channels to attract students to your courses. Keep an eye on which of these channels are providing the greatest return on investment (ROI) and see if there are any opportunities to dial up their volume.
Stefano Somma, creator of 10 Bagger Stocks, says focus is key:
Build multiple social media channels but focus on your top performing channel. Use paid promotions and influencers to get exposure.
Tip: Deliver a solid return on investment
Speaking of a return on investment, one thing you should consider is what learners are getting out of the content you provide. Dr. Richard Baxter, creator of Tongue Tied Academy, says this is what separates a regular course from a best-selling course…
The benefits that learners can get from your course determine the value that someone is willing to spend on the course. If someone can make 10x or 100x the course cost by taking your course, then you can increase the fee to match it. Our course is around $2500, so someone should be able to make hundreds of thousands or more by treating patients (the right way) using these principles.
Tip: Don't be afraid to keep selling
Most online teachers aren't salespeople. They don't like the feeling of pushing their course and asking for money from their students. That's natural! But one thing to keep in mind is that you are providing genuine value to the people who take your online course. If the students who work with you come out the other side happy and more successful? Then there's no reason to have a negative mindset when it comes to selling.
This is something Mina Irfan, creator of The Universe Guru, says she had to discover for herself…
The most important point in my journey was to fully give myself permission to be an expert and sell my sacred work as often as possible. I think lots of people are afraid of appearing salesy and hold themselves back. [But] your work needs to be seen and experienced so it can make a real difference in people's lives. Never hold back from sharing your gifts!
Get started teaching online today
You can create your first online course easily — no technical skills required. 
---
Launch your online learning product for free
Use Thinkific to create, market, and sell online courses, communities, and memberships — all from a single platform.

---