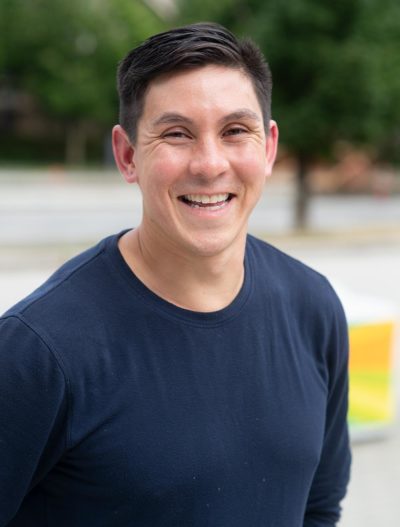 From hockey coach to online course creator
Jason Yee is a hockey coach and kinesiologist who teaches hockey players how to 10x their potential on the ice. Using Thinkific, he coaches thousands of hockey players around the world how to level up their game through his transformative online coaching programs.
As a former pro hockey player, Jason knows what it takes to succeed in the sport. His approach includes analyzing the mechanics of techniques used by top NHL players, and delivering the breakdown through a combination of technology and in-person training.
His popular programs include Downhill Skating System, and the Train 2.0 Free Training Area, and a monthly membership where clients get personalized support.
QUICK STATS
2,100
STUDENTS
2
COURSES
5K
YOUTUBE SUBSCRIBERS
"When I started, there was no one really leveraging technology for coaching at the time. I knew teaching online would offer a distinct advantage for both my business, and my students… and I love how courses enable me to do what I love all day long! "Jason Yee
Moving from in person coaching to online courses
HOW IT BEGAN
Jason started out playing and coaching hockey in his local community. He excelled as a pro player, and quickly developed the knowledge required to help others reach their potential. 
Before courses, Jason would coach upwards of 300 students a year. While he loved seeing the transformation in his students, he found it difficult to keep touch points with each of his clients during seasons of travel.
Jason started looking for a way to deliver his training content online. With the goal of reaching more students and delivering exceptional coaching experience, Jason decided to create an online course.
"Online courses help me reach more students and allow me to deliver even more in-depth training than I could in person. Students are developing their skills faster by watching the videos before trying the moves on the ice ."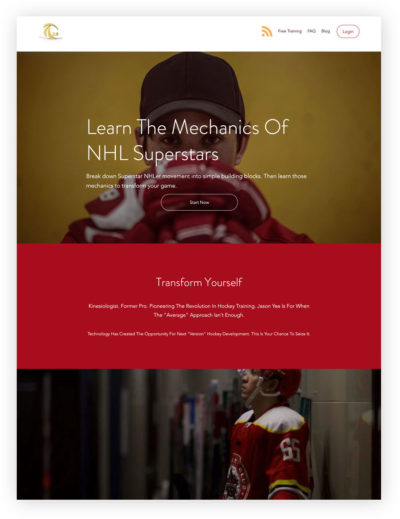 Choosing Thinkific to run his hockey coaching business online
THINKIFIC AS THE SOLUTION:
Before Thinkific, Jason tried hosting his training content on WordPress and used different marketing tools to share it – a painful process for both him and his students.
On Thinkific, Jason easily creates, uploads and shares new content each week.
His videos demonstrate drills and analyze NHL technique along with presentations on key concepts.
His clients also film and upload their own video clips for review and critique each week. Providing cohort feedback in his members-only online community reduces the time Jason has to spend one-on-one, and helps the group learn faster.
As new students discover Jason's videos on YouTube, they are invited to check out his free training courses on Thinkific. Many move forward into his paid courses, before finally joining his monthly membership.
"Teaching online has been so freeing because I've been able to travel while maintaining my income. Online courses have given me so much freedom as a coach."Jason Yee
Reaching more students, revenue, and impact with online courses
BUSINESS GROWTH WITH THINKIFIC
Since moving to Thinkific, Jason is able to coach more students, earn more income, and operate from anywhere without worrying about the impact on his business. 
Putting his training online has freed up a lot of time for Jason to improve his coaching skills, and invest in his business. 
He is currently working on developing a mobile app to make his clients' experience even better, integrated with Thinkific's API. He's also creating an updated version of his signature program, which will be Downhill skating 3.0. 
Jason is also expanding his team with the goal of scaling up his business, and serving even more clients. His vision is to invest his online course revenue into a full-time hockey research facility, where students can learn hockey online. 
Jason's favourite Thinkific features
Easy content upload and edits
CONTENT MANAGEMENT
Jason films new videos and lessons each week, updating courses and lessons while on the go. He uploads them to his media library, using the Bulk Uploader feature, and can drag and drop each item to restructure his courses as needed.
Members-only community
COMMUNITY
Jason offers a monthly membership option on Thinkific, where he includes members-only content and does group Q&As. The online community allows him to engage with students from around the globe while earning monthly recurring revenue.
Transformative learning experiences
STUDENT EXPERIENCE
Jason's students enjoy a full, immersive experience, and often report 'it's like he's right there with them.' His students love the learning experience and community, experiencing breakthroughs in their techniques through video coaching alone.