Adapting to online education in the face of a global pandemic
The National Institute for Crime Prevention (NICP) is a global organization that has provided onsite Crime Prevention Through Environmental Design (CPTED) training to law enforcement officers, architects, city planners, and educators - among others - for more than 20 years.
When the global spread of COVID-19 began to take effect on in-person events and air travel, Joelle Hushen, Executive Director at NICP, knew the organization needed to quickly diversify its traditional revenue stream and training model to offer an online education option.
Through Thinkific Plus, NICP was able to transition 64 hours of in-person education to a flexible online environment in just over a month that now reaches more customers around the globe.
"The technique we train individuals on is the design of the environment to reduce crime and improve people's quality of life. We've conducted in-person training for two decades but through Thinkific Plus, we now have another option to offer." Joelle Hushen, Executive Director, NICP
QUICK STATS
7
WEEKS TO LAUNCH
6
COURSES
8
COUNTRIES SERVED
Moving the in-person training experience online fast
THE OPPORTUNITY:
For 20+ years, NICP offered in-person training for the benefit of collaborative group activities and team networking. 
"We had people ask over the years about online training and because our courses were application-based, including group activities and fieldwork, we didn't think an online program would be a good fit. Then COVID-19 happened."
With the global spread of the novel coronavirus, customers began to cancel their courses due to restrictions on travel and site closures. The company quickly realized it needed to move its modules online, and fast.
When the company started to research online education options, they discovered there were several benefits to online training, including its flexibility for students, cost efficiency, and curriculum and learning support. 
After conducting their initial research, NICP reached out to two LMS providers, Thinkific Plus and another platform. Within 24 hours of her inquiry, Joelle was able to connect directly with the solutions team, have her questions answered, and conduct her onboarding session – before the other company responded to her request. 
"We were pleased with how easy it was to get everything we wanted with Thinkific Plus and have it work so well for what we needed it to. We've had great feedback from the students and the user experience for our team is great as well."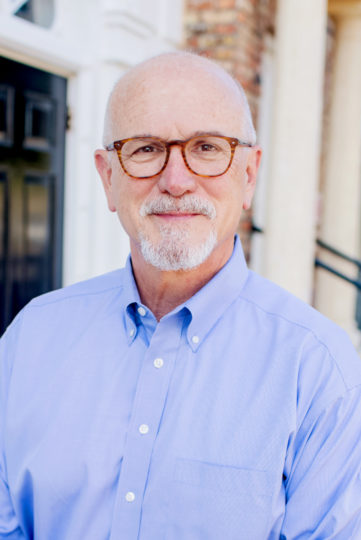 Working with Thinkific Plus to host NICP's first online training academy
THINKIFIC PLUS AS THE SOLUTION
With Thinkific Plus selected at NICP's LMS partner, Joelle and the NICP team worked quickly to develop 64 hours' worth of onsite training materials into accessible online content.
"Because of COVID-19 we were no longer traveling, we had the time to sit down and put together our content – which included recording our normal lessons and layering that on top of the existing presentations."
Through Thinkific Plus, NICP had access to a dedicated Customer Success Manager (CSM), Kevin Wiens, to help them through the process. From the initial kickoff to staying in constant contact on launch day, Joelle had support every step of the way.
Within seven weeks, NICP's first online training academy officially launched.
"My advice to anyone that might find themselves in a similar situation is to use your time now to put a plan in place. Then, set aside the time you need to get it done. Getting help from partners like Thinkific Plus is incredibly valuable as well."Joelle Hushen, Executive Director, NICP
Reaching more customers and diversifying income with online courses
BUSINESS GROWTH WITH THINKIFIC PLUS
Since investing in Thinkific Plus, NICP is reaching more customers looking to obtain their CPTED training no matter where they are located and create a new revenue stream they didn't have before the global pandemic set in. 
"Not only has the online training program been highly successful, but it opens up the courses to people who previously would not have been able to come. We've seen an increase in international participants that no longer have the burden of traveling across the world to get this training," said Joelle. 
The NICP team have also seen participants turn in higher-quality work because they are able to navigate their way through the course at a pace that works for them.
With a successful online training program off the ground, NICP has no plans of slowing down. The organization is looking to continue its growing online academy with even more courses in the works.
NICP's favourite Thinkific Plus features
Support that is fun and easy to work with
CUSTOMER SUCCESS MANAGER
When NICP needed to get its CPTED training online fast, the team looked to their Customer Success Manager Kevin for guidance and suggestions. "Kevin did a phenomenal job helping us."
Transformative learning experiences
STUDENT EXPERIENCE
NICP engages its students with easy-to-use interactive features, such as quizzes at the end of each module. The quizzes provide knowledge checks for their students and the NICP team to ensure the content is easily digestible.
Easily create and manage certifications
CERTIFICATES
Because NICP provides certifications for their training, the ability to track assignments and final examinations were particularly important. The organization has seen an increase in quality as a result of transitioning to an integrated online training program.