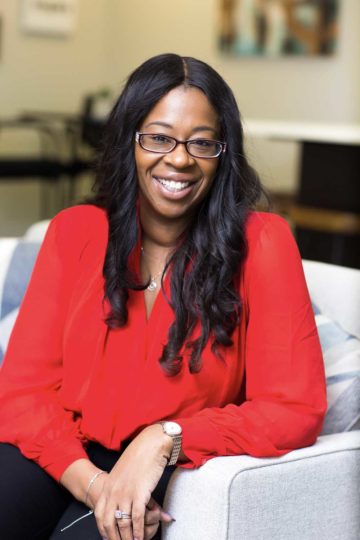 A personal approach to clinical education
Latrina Walden is a double-board certified nurse practitioner, health administrator, multi-published professor and Founder of Latrina Walden Exam Solutions. In addition to her clinical and public health training, Latrina is a natural and gifted communicator: combining deft subject knowledge with a down to earth style and an innate ability to connect with her students.
Her unique approach to clinical education has been a great success. Since launching Latrina Walden Exam Solutions through Thinkific in September 2019, Latrina's online courses have been delivered to almost 5,000 students. Individually, 97% of these students have gone on to pass their board exams and become registered nurses. Collectively, they are forming a tight knit community of practice that spans North America.
Latrina's online programs have helped students pass the AANP, ANCC and AGNP, with programs to support more accreditations coming soon.
QUICK STATS
5,000+
STUDENTS
7+
COURSES
12K
FACEBOOK FOLLOWERS
"With Latrina Walden Exam Solutions, we wanted to flip traditional training for nurse board certification exams upside down. We are doing something that no one else is doing by connecting, educating, and creating a community of nurses that lean on one another because we're all in this together."Latrina Walden
From Facebook Group to a bustling business
HOW IT BEGAN
Before founding Latrina Walden Exam Solutions, Latrina was a family nurse practitioner, health administrator and professor for 10 years. Having taught the majority of her university-level courses through online learning platforms, Latrina was well aware of the power in online learning, both as a tool and as a community builder.
In 2018, Latrina started a Facebook group as a hobby to offer assistance in helping nurses train for their upcoming board certifications. After gaining positive interest from the get-go, Latrina created her first set of course materials on a website  but quickly outgrew the platform. Her site began to crash as a result of the volume of students accessing her materials and she was not able to contain the information she needed to best connect with her students.
"Thinkific delivers a great experience for our students and my team. Their customer support is fantastic. By giving us answers and solutions quickly, I have more time to focus on my students. It gives me my time back."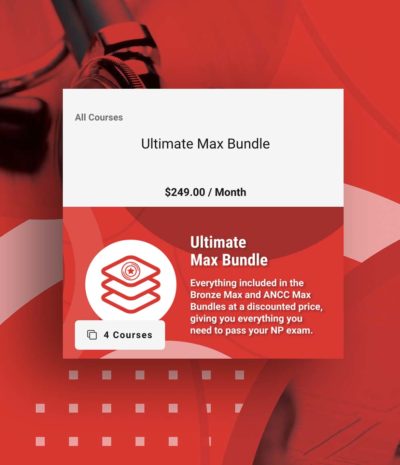 Building for big ambitions
THINKIFIC AS THE SOLUTION
With Latrina Walden Exam Solutions growing at a rapid pace, Latrina was looking for an online learning management system that would both meet the immediate needs of her small-yet-mighty team (seamless student migration, ease of use, out of the box functionality) and meet the future needs of her rapidly scaling business.
"We were looking for someone we could ultimately end up partnering with for the long-term. Thinkific's payment structure, like-minded community feel and features are all aligned for what I envisioned for the next phase of Latrina Walden Exams Solutions. And of course, most importantly, it provides a great learning experience for my students."
A seamless transition
THINKIFIC AS THE SOLUTION
"We had initially planned to make a transition over several months. However, with growth rocketing we had to move much, much faster. After we made the decision to go with Thinkific, we made the move in just two weeks!" 
The transition was made all the easier with Thinkific's migration features, such as bulk imports of students, bulk enrollments, design customization, and — most importantly — rapid customer response times. 
"During and after the transition, we had zero complaints or issues from our students. We couldn't have asked for an easier transition."
Scaling without compromise
BUSINESS GROWTH WITH THINKIFIC
Two years after launching her first course, Latrina Walden Exam Solutions is on track to becoming a seven-figure business in 2020 with consistent growth month-over-month since the back half of last year. 
Today, Latrina Walden Exam Solutions has over 5,000 student enrollments and offers seven courses through Thinkific's platform – and Latrina is not stopping there. 
Just recently, Latrina Walden Exam Solutions acquired CEUs, necessary for RN certification training, in Florida, Georgia and District of Columbia, with many more on the way.
However, while this growth has been exhilarating, Latrina has not lost sight of the students at the core of her mission. She remains laser focused on the student experience, monitoring feedback, success rates, and taking every opportunity to interact with her students.
"To me, success and growth are not only seeing my students pass their courses and board certifications, it's what happens in-between and after that. It's continuing to create an environment that provides emotional support that nurses don't always get but always need. We are teaching each other that we don't have to go at this alone."Latrina Walden
Latrina's favourite Thinkific features
Easy content migration
CONTENT MANAGEMENT
With a two-week launch timeline, Latrina needed a seamless process in transitioning platforms. The Latrina Walden Exam Solutions team found it very quick and easy to migrate all of their existing content into the course builder.
Design customization
MARKETING
As Latrina Walden Exam Solutions already had an established brand before transitioning to Thinkific, Latrina and the team wanted a platform that would support their desire for a cohesive brand experience. On Thinkific, they were able to build a course site that blended well with their overall brand.